Sunday self-care ideas
I am so glad you are here today and you are looking up self-care Sunday ideas you can do. 
We are going to share 50 self-care ideas you can try out for your Self-care Sunday!
You can pick any self-care days of the week you wish. 
But Sunday is honestly the perfect day to relax and get ready for the busy week coming up ahead.
Ever heard the saying "Sundays are for self-care"?
Well, it's true! 
So if you are looking for things to do on self-care Sunday, you have come to the right place. 
This is the day I do everything I can to ensure that I have a great week ahead. 
Whether that is prepping meals for the week, ensuring all my clothes are clean and ready for the week, it just the perfect day to ensure I can get it all done. 
It's important that you take a day at least once a week to look after your needs. 
Life can be stressful as it is already, so taking some time to unwind and practice self-care is the best thing you can for your well-being. 
We excited to share some self-nurturing activities you can do on your own with friends or family so you can unwind and get ready for the week ahead. 
Get ready as we are going to share: 
Our Best Self-Care Sunday Tips

Tips on Creating a Self-Care Sunday Routine

Including a few Self-Care Beauty Tips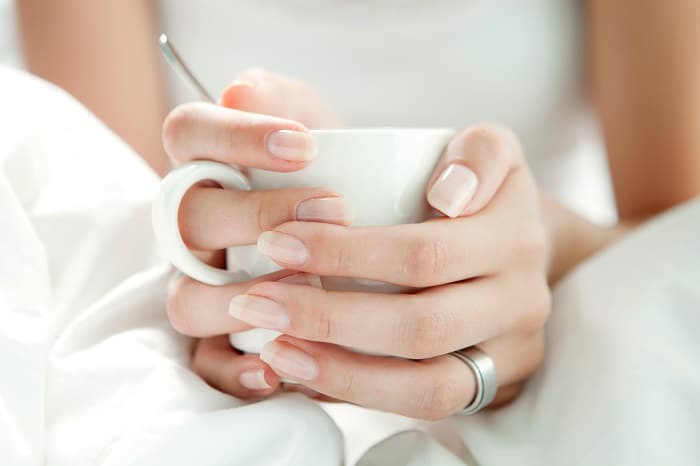 What is Self Care Sunday?
Practicing self-care is an act of love not only for yourself but for those around you too. 
Self-care Sunday is the time you take each Sunday to practice much intended time to look after your well-being so that you can recharge and become a better version of yourself. 
It's important to balance yourself that you do not burn out. 
When you practice self-care, you will feel completely rejuvenated and refreshed which will ensure that you can take on the new week ahead with plenty of confidence. 
It doesn't matter if you choose to practice self-care or self-love on a Sunday or a Tuesday. 
The point is that you take at least one day out of the week or month to give yourself time to breathe and to do things that matter the most to you. 
I prefer to do it on a Sunday as Monday is usually the start of my work week. 
I usually start my Sundays by grabbing my Beauty & Glow Up Planner and working through it. 
But you can do anything that you want. 
And if you are not sure where to start, you are lucky as we have a great list with over 50 self-care Sunday ideas you can do to have a better week. 
Go through this list of Sunday self-care ideas and pick a few that truly resonate with you. 
You don't have to do them all (at least not in one day).
What are some Sunday habits that leave a lasting impact? 
Before we get started on our Self-care Sunday Ideas, we did want you to follow us on Instagram for more tips. 
We also wanted to take the opportunity to let you know that we use Affiliate links on some of our blog posts. This means that we could make a commission if you click on an affiliate link and purchase something. Read our full disclosure and blog policy for more information.
Don't forget your Beauty & Glow Up Planner. 
It's packed with a beauty self-care routine you can easily implement with your own Sunday self-care routine!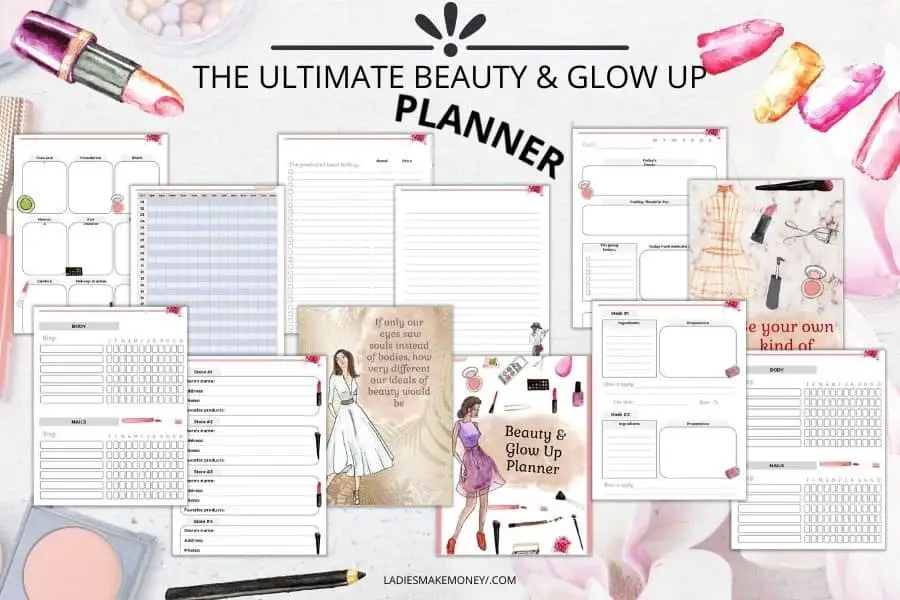 What Do You Do On Self Care On Sunday?
Are you ready for some epic self-care Sunday tips?
Sunday is your day and if it's not, then make it yours.
This is the time you need to take to look after yourself, so on a self care Sunday or a self-care day, do something that you love and or something that will relax you.
If you are feeling stressed, sad, or down, a self-care day can be a day that you do whatever it takes to uplift yourself and make yourself feel great. 
If you enjoy reading and it relaxes you, then you can spend the day reading your favourite books.
If doing a beauty routine makes you feel good inside, then go ahead and do just that.
This day is ALL ABOUT YOU!
If you want to spend the day journalling to better connect with yourself, then you will find my self-love journal prompts perfect for you. 
Why Should You Have A Self Care Day
Because I have high blood pressure and I work a really stressful job, practicing self-care is really important for me. 
Here are a few benefits of having a self-care day:
It absolutely reduces stress

It's essential for having a healthy lifestyle

It's the perfect time to reflect and adjust your habits

It will help improve your mental health

You will physically feel better
We are going to share a list of self-care activities you can do to help improve everything we have listed above. 
Having a good work-life balance is the only way you are going to succeed in life. 
So do take the time to create a self-care routine that you can stick to effortlessly. 
Self-Care Sunday Ideas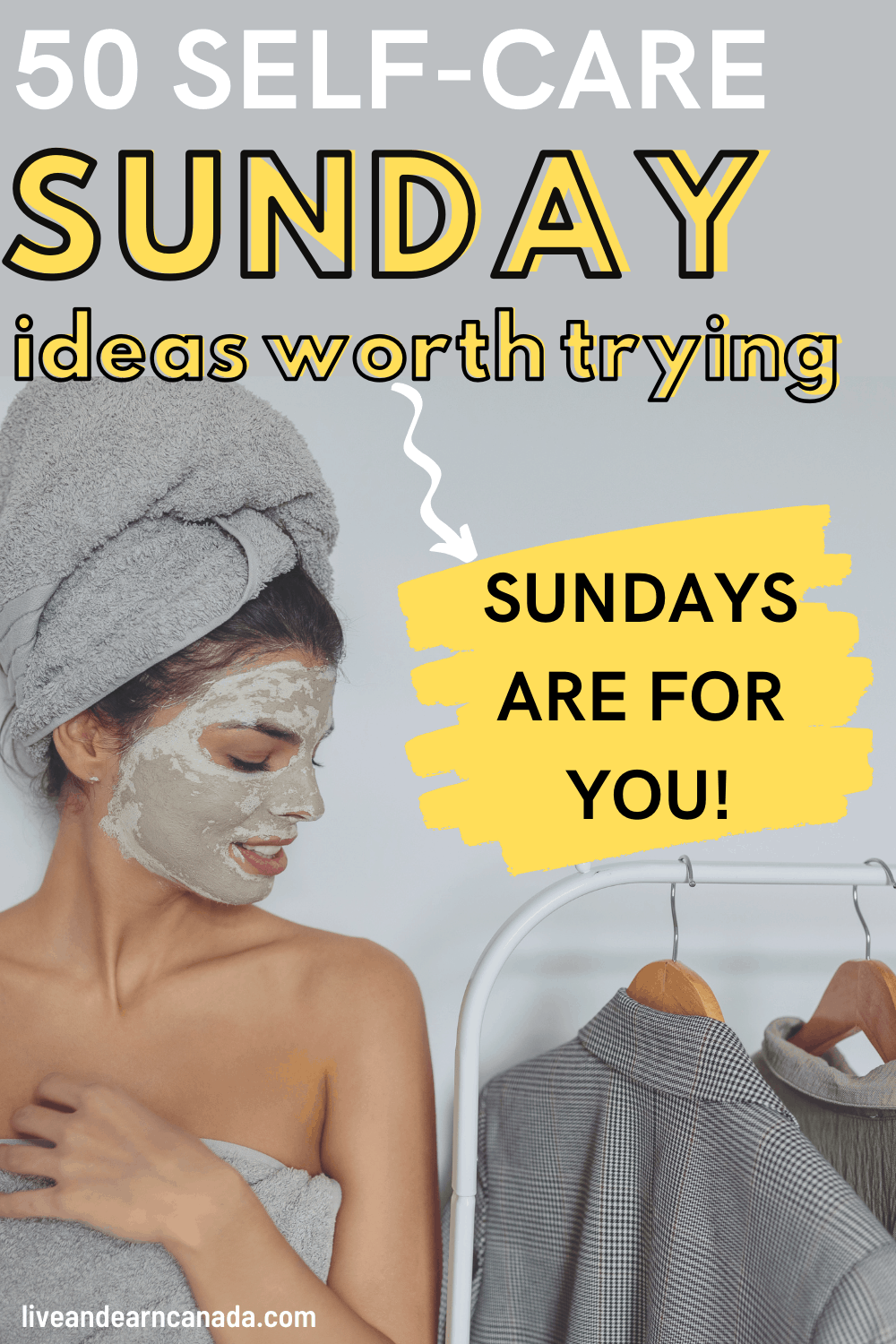 1. Turn off your alarm 
I do not rush waking up on a day that I am off. 
If that means sleeping in a little, then do just that.
Rest up as much as you especially if you know that your week will be busy. 
2. Turn off your phone
Since we are talking about shutting down your alarm, let's take it a step further and have a no phone day. 
It's good for the soul and it will help you stay connected with what is important such as your family or yourself. 
So turn off that phone for the day.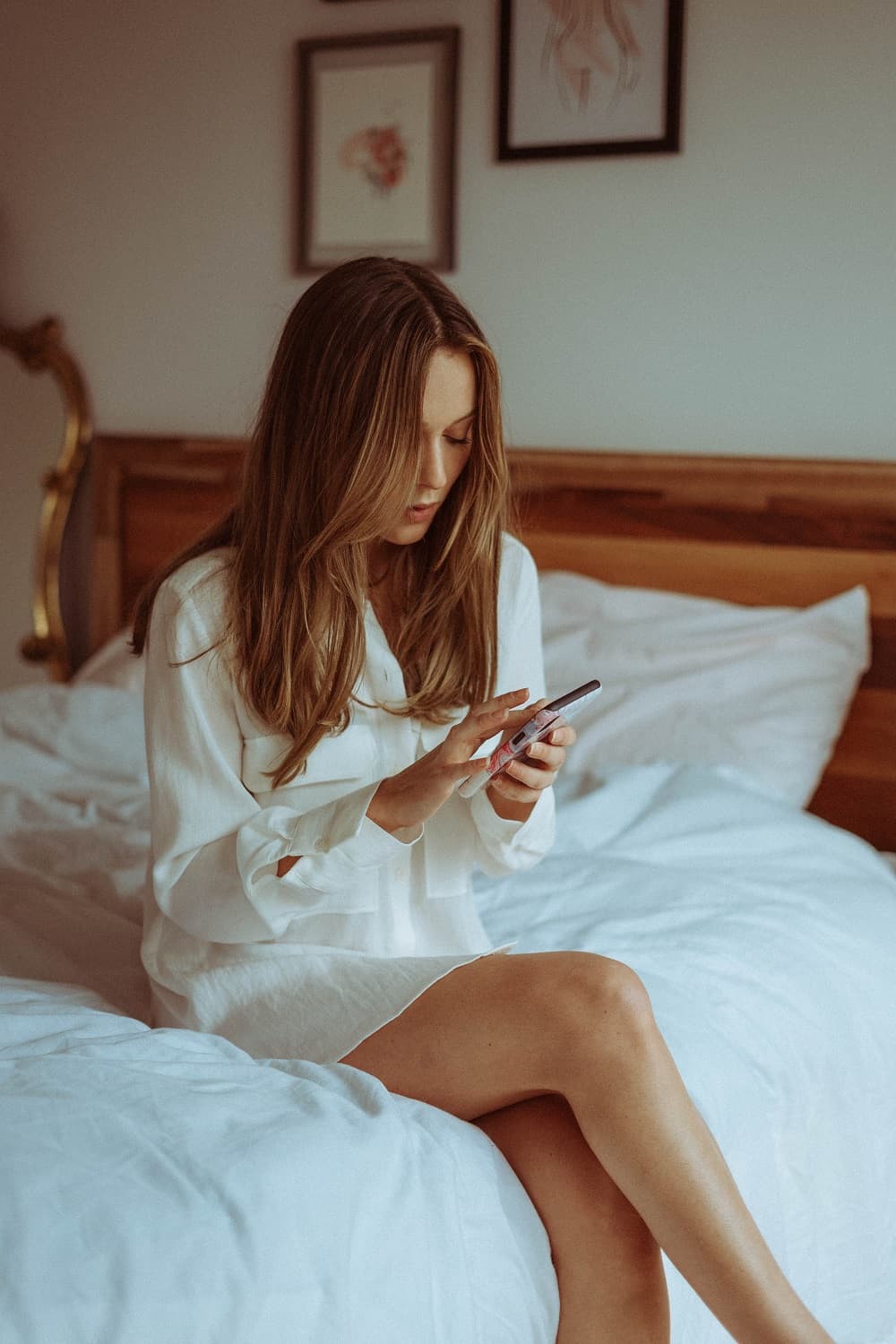 3. Spend 5 Minutes on Your Own
If you are not sure how to start your perfect Sunday self-care routine, I vote for 5 minutes of "you" time.
For the first few minutes when you wake up, spend the time on your own. 
I know this is difficult when you have kids. 
But let those around you know that you need this much-needed time for yourself. 
4. Practice Gratitude 
Did you know that people who regularly practise gratitude by taking time to notice and reflect upon the things they are thankful for experience more positive emotions, feel more alive, sleep better, express more compassion and kindness?
This can even have a positive effect on your immune system. 
Take this time to be thankful. 
5. Drink a Glass of Water or Lemon Water
Lemon water is good for flushing toxins out of your system. 
By drinking a glass of water first thing in the morning you doing yourself a great act of self-care.
I suffer from migraines, so flushing our toxins will not only boost my metabolism throughout the day, but it will give me energy and will help with my headaches.   
You can follow my 21 Days to Detox Your Body Journal to rid your body of bad toxins. 
6. Let Some Light Into The Room
Open the curtains and windows to let light in as well as some fresh air. 
Breathe in that fresh air. 
7. Get Up And Stretch 
Whether you want to do a full workout, go for a walk or simply do some stretching exercise, it a good idea to do it first thing in the morning. 
Try some Yoga With Adriene. 
I love all her videos, to be honest. 
But I stumbled upon this video that you could also try out. 
8. Affirmations Work Miracles 
After your morning stretch, why not take the time to affirm something. 
I am a big believer in affirmations and having a positive money mindset will only help you grow and become better in areas that matter the most which is your wealth. 
Affirmations are the action or process of affirming something or being affirmed.
Here are a few affirmations you can do on Sundays:
9. Make Your Bed
A clean bed is a perfect way to ensure your environment doesn't feel messy which can leave you frustrated. 
So make your bed and it will give a sense of empowerment and peace. 
How great are these beddings?
10. Have a Healthy Breakfast or A Healthy

Smoothie
Whichever act will give you the most reward. 
I love smoothies but Sunday is a good day to have a full healthy breakfast as you can take your time eating and enjoying yourself. 
11. Facemask Care
You can do a facemask before or after you have a bath. 
It really depends on your skin type and the type of Facemask you are using. 
Face masks when used the right way can give your skin an instant boost.
As I mentioned, depending on what your skin needs, there is a mask that can do one (or a combination) of a few things such as hydrate and moisturize dry skin, enhance elasticity, absorb excess oil and dirt as well as improve skin texture!
I use this Facemask myself.
12. Brighten Your Smile
Your teeth should be your best assets and you should look after them the best you can. 
Not only are dental bills extremely expensive, but having a cavity hurts like crap. 
So look after your teeth. 
Visit the dentist every 6 months and follow the regular routine of brushing at least twice a day.
Flossing should also be done on a regular basis.
I have also used these Whitestrips crest to achieve a brighter smile. 
The 1 Hour Express Whitening Kit included in the packet does wonder for my teeth.
Whiting my teeth is a frequent weekly self-care Sunday routine due to all the coffee I drink. 
13. Take A Long Bath
Have a long warm bath with all the bells and whistles. 
Light a candle, have essential oils and play relaxing music or listen to a podcast.
I got myself this spa kit to use when I am practicing self-care Sunday. 
14. Moisturize your Whole Body
Take your time moisturizing your body. 
I find that I am always rushing during the week that I do a half-baked job at moisturizing myself. 
Nurture your skin by using a good moisturizer. 
15. Gentle Face Massages are Perfect on Sundays
Facial massages are awesome treatments you can do with a practitioner or on your own.
I prefer to do it on my own as part of my self-care Sunday routine. 
A face massage involves stimulating pressure points on the face, neck, and shoulders for awesome rejuvenating results.
Facial massage helps promote healthy skin while relaxing your facial muscles.
Here is one you can try.
16. Wear Comfy Clothes
Every time I wear comfy clothes on a Sunday, I am automatically more relaxed. 
It's a mindset thing. 
So, find your best comfy clothes and rock them on Sundays.
We have plenty of Self-care Sunday Ideas still to come. 
Mix and much the ideas to suit your needs. 
17. Drink A Green Tea
Green tea is a great detox tea that can leave you feeling rejuvenated. 
It has just enough caffeine to wake you up, but it also has some detoxing ingredients to help you feel less bloated. 
Adding a few daily servings of green tea to your diet can clear up blemishes, enhance immune function, and increase fat burning.
My go-to green teas for weight loss boosting: 
Twinings Jasmine Green Tea
Lipton matcha green tea
18. Read A Book Or Listen To A Podcast
You can read a book that you will make you happy or listen to a good podcast. 
Both are good options. 
You don't need to finish a whole book, but maybe a chapter or two. 
Great books I recommend you read: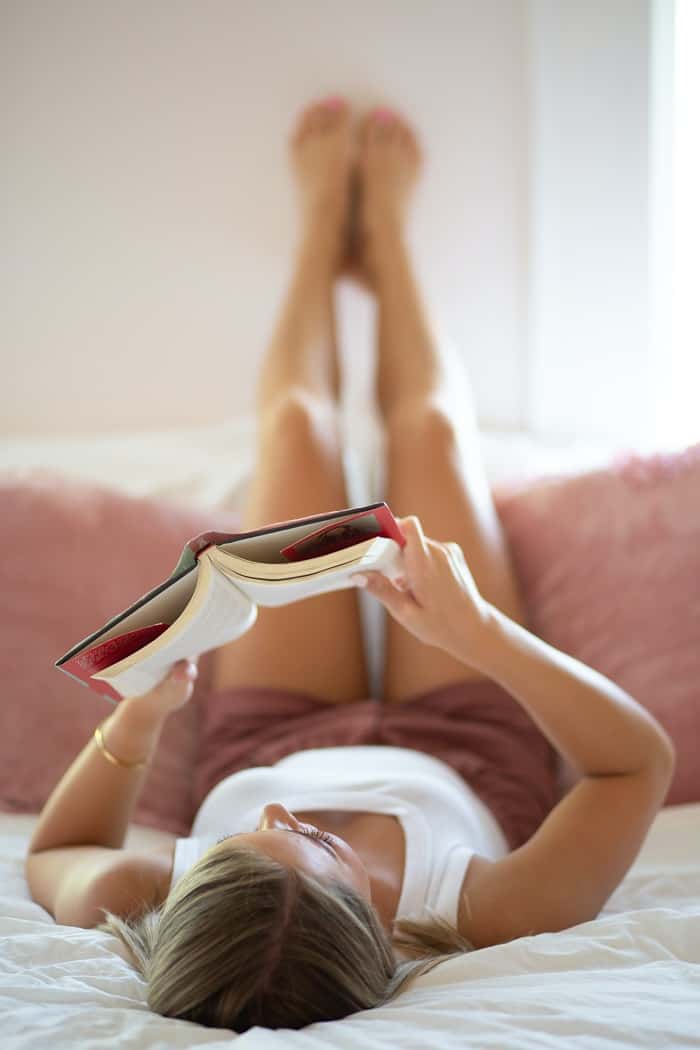 19. Get your nails done
Doing little things like getting your nails done can make a huge difference if you want to look beautiful every day.
To take care of your nails at home with the same excellent results that you can get from a professional salon visit, I use this nail starter kit.
Giving yourself a Mani and Pedi is the perfect self-care thing you can to relax. 
20. Invite A Friend / Call a Friend
Whether you want to talk to a friend or you go meet a friend, make the effort to talk to your best pal friend or family. 
Sunday is a great day to catch up and have some fun gossip. 
You can even go for brunch or to the movies. 
**I know we mentioned turning off your friend, the exception is to talk to a pal. 
21. Go For A Walk / Run
Because I am all showed, I prefer going for a long walk with my daughter or husband. 
You can go with a friend or a partner. 
Take your time and enjoy the outdoors. 
22. Clean Something 
It could be the washrooms, the kitchen, the fridge or simply do laundry for the week.
Do something that will get you ahead and will be one less thing to do during the week.
I would definitely do laundry and put the clothes away.
I would also wash my bathtub, the shower and everything that takes too much time during the week.
23. Spring Something in Your Life
Spring cleaning is a great way to declutter something you do not need or use in your life frequently but it is taking up too much space.
Trust me, you will feel so much better when you complete our spring cleaning life challenge below. 
A few things you can spring clean:
Emails 

Old clothes

Your diet
I did a full list of ways you could spring clean your life, have a read. 
24. Create A Vision Board
A vision board is a creative process to set clear intentions and goals for what you want in your life so you can grow and become the best version of yourself. 
For those that live intentionally, a vision board could be helpful. 
To help you create the best vision board for getting clear on what you want, here are the four essential steps:
Step 1 – Defining your goals

Step 2 – Finding your inspiration

Step 3 – Mapping out your board

Step 4 – Bringing your vision board to life!
Check out this post to learn more about how to create a vision board that can come to fruition. 
25. Do Something That Will Make You Laugh
Do things that make you love.
Did you know that you can increase your own happiness by doing things that make you happy?
Make an effort to laugh today, watch a funny TV show or watch something funny on YouTube. 
Spend at least 10 to 15 minutes laughing a day.
26. Meal Prep for The Week
Having lunch prepped ahead of time will ensure that you eat healthy throughout the week at work as well as it will help you save some money.
I love pre-prepping for the week. 
Spending just $50 a week comes up to over $2,600 a year!
This is on top of your regular home grocery shopping that you might do!
Save all this money by getting into meal prepping.
Here is a list of healthy lunch meal prep ideas for the week you can steal.
Ps: Here are other things you can do on a Sunday to have a productive week.
27. Set goals for the week ahead
I enjoy working with goals and strategies.
Setting goals is the best way to know what you want, what to plan and know exactly where you want to end up!
Your plan should also include strategies on how you going to get there.
I made a list of my 2021 life goals right here that you can check out.
So go ahead and set up your glow goals today.
You can use this goal and money planner I used to not only plan my career goals but it helped with meeting my financial goals and mapping out what needs to be done to move to the next level.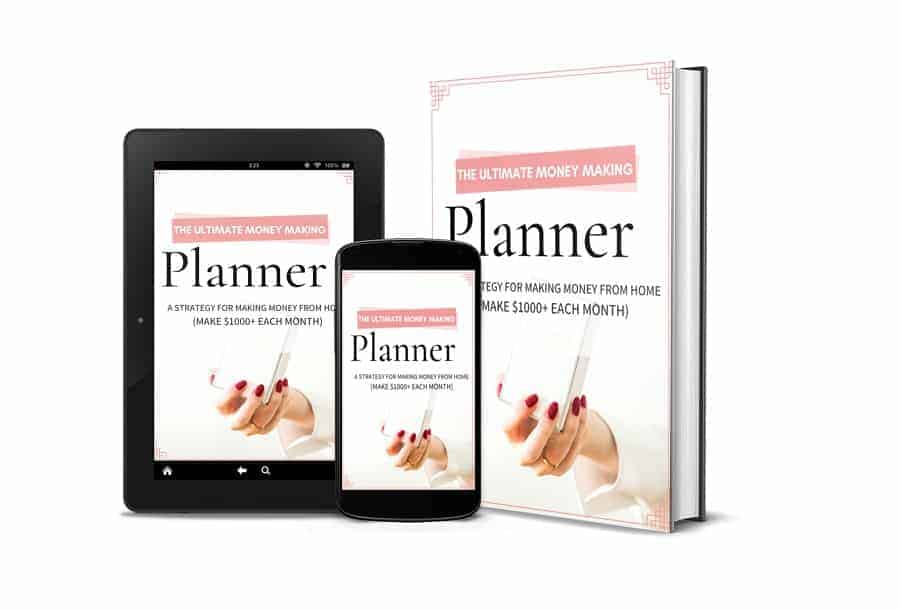 28. Get Ready For Monday
Sunday is the perfect day to get ready for the week ahead. 
Make a list of things you wish to accomplish during the week as well as an action plan to get it all done.
This way when you go into the office Monday morning, you will have a clear start on what to do and avoid any overwhelm.
Make sure you prioritize your to-do list by doing important and urgent things first.
You can grab the "Get It Together" Planner I use daily that also includes an epic to-do list.
29. Pick Out Your Outfit for The Week
Arrange and pick out your fit for the week to save major time. 
Time is a stress factor for many people. 
So if you can pick out your outfit for the week, this would be one less thing to stress about. 
You can find a few more brilliant beauty hacks right here. 
30. Sleep Early 
There is nothing nice than waking up on Monday feeling fresh and rejuvenated to tackle the week.
Eat early and sleep early.
You will less luckily rush in the morning if you are well-rested.
Start the week with a calm vibe.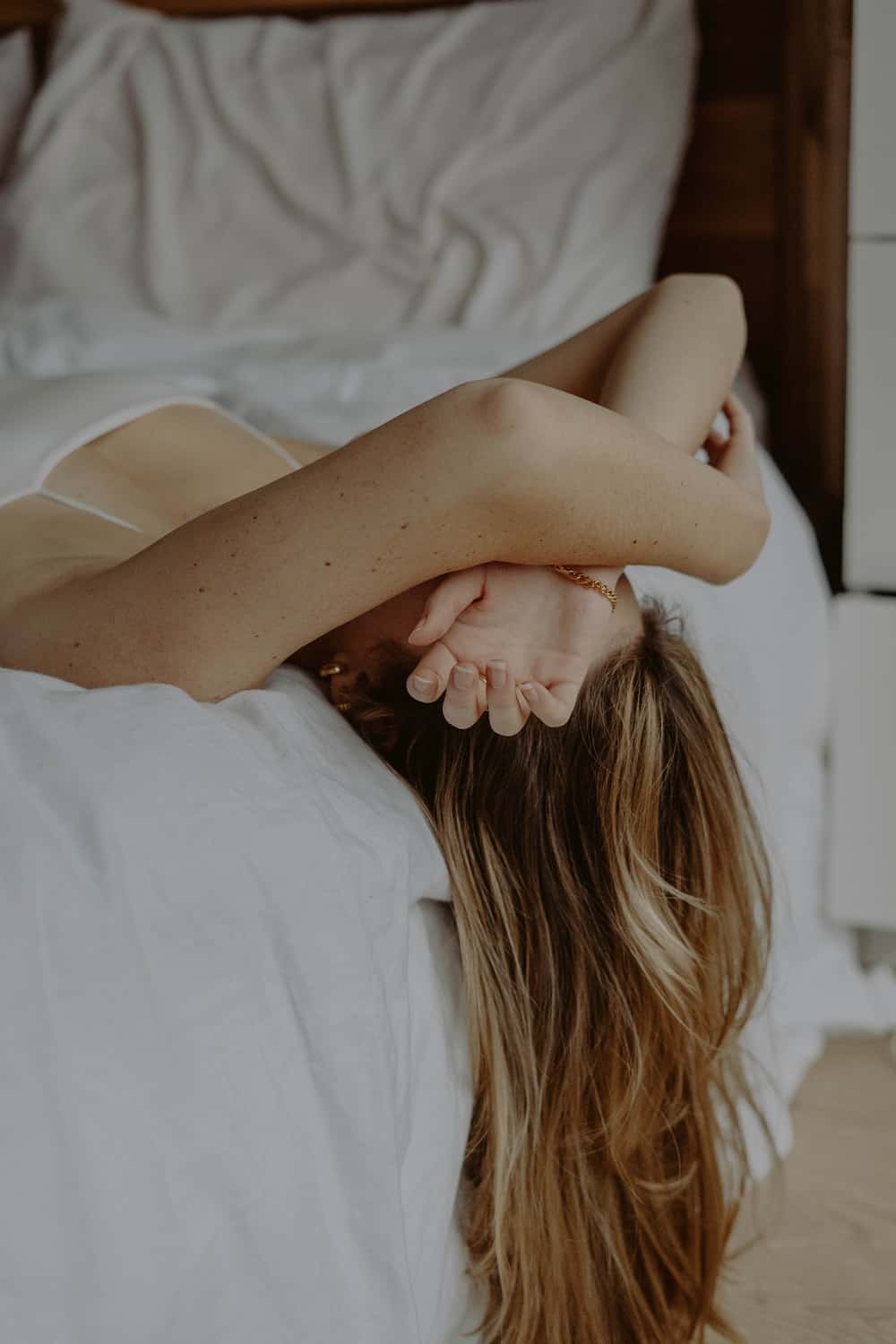 20 Other self-care Sunday ideas you can try:
There you have it, an epic list of 50 Self-Care Sunday Ideas you can try out this week!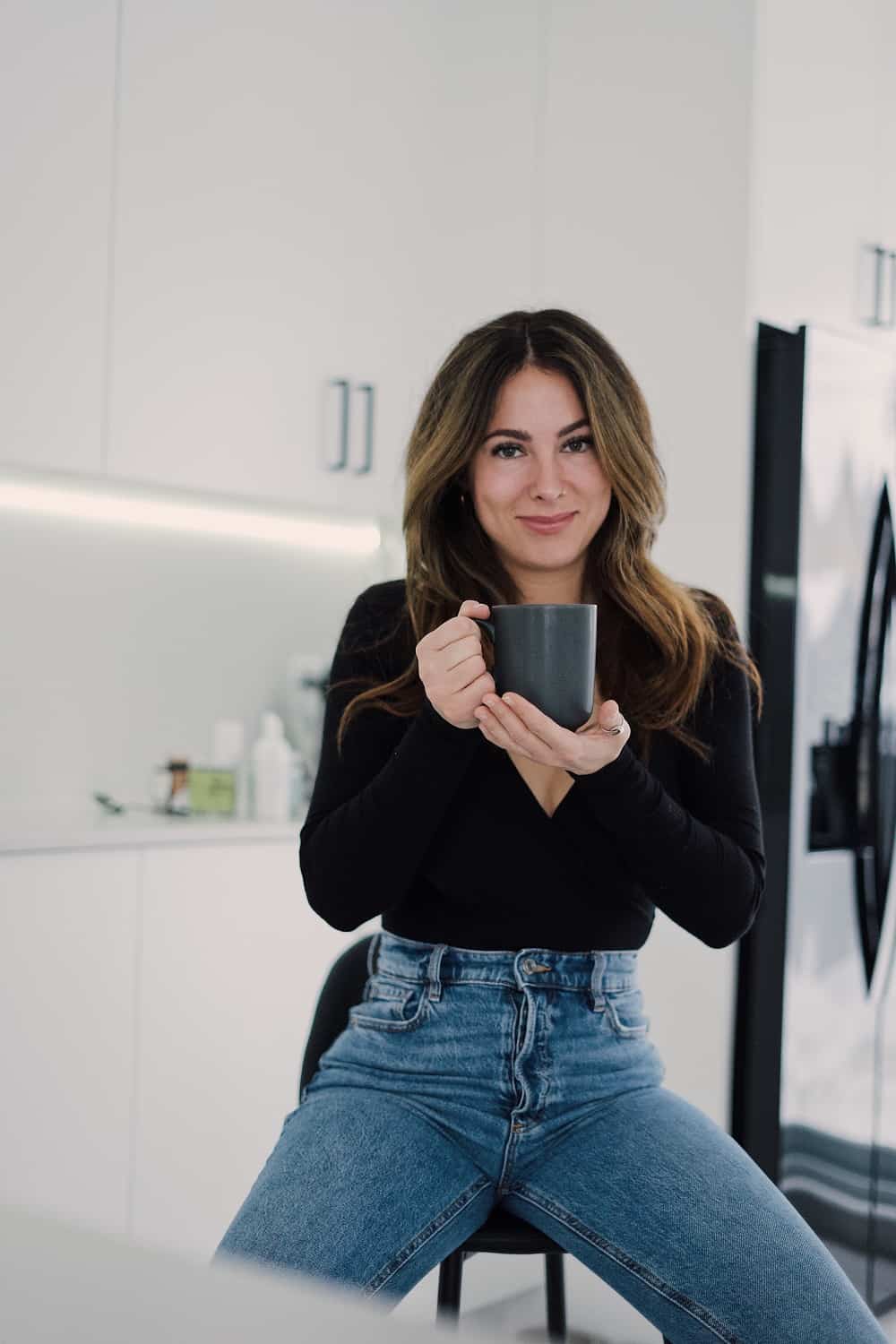 Creating A Self Care Sunday Routine
We have given you a lot of amazing self-care Sunday ideas you can try out on your "YOU" day. 
Feel free to mix and match it to your liking.
We would love for you to develop your own self-care Sunday routine and stick to it in order to recharge. 
Give yourself permission to have one day a week that's all about you because you deserve it.
Focus on the little things that make you feel good but that you might not have time for during the week.
This is the time to do it, whether it's a hobby or simply not doing anything. 
Go ahead and enjoy these self care Sunday ideas!
Read next: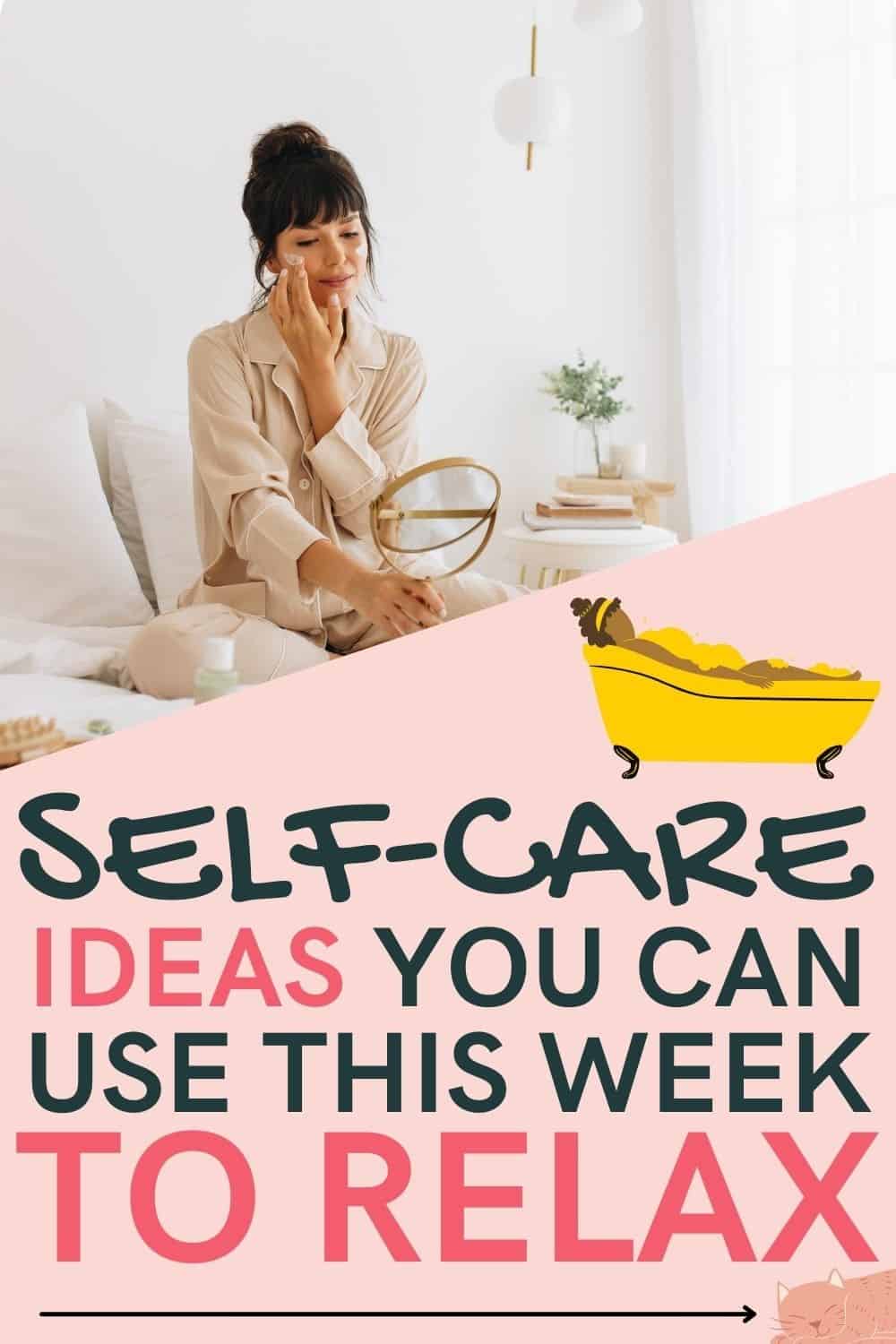 50 Self Care Sunday Ideas You Can Do To Have A Better Week