Positive Money Affirmations
I am a big believer in affirmations and having a positive money mindset will only help you grow and become better in areas that matter the most which are your wealth. 
Ever since I changed my mindset and started only thinking positively as much as I could in life, my life became so much better. 
Having positive beliefs about money is crucial to your success in the long run. 
I remember vividly being stuck in a 7-year-old relationship that was toxic in every sense. 
Not because of him, but because of my constant negative thoughts. 
As soon as I changed that, we became much closer, we had a beautiful baby girl as a result, and I recently got married to my love this year! 
Once I decided that I didn't want to think negatively anymore, everything else in my life improved and fell into place. 
My relationship really improved, a loving daughter was brought into the world and I practice self-love as much as I can (P.S – You can go ahead and read about the self-love prompts that I use daily to improve my life)!
The only part of my life that I needed to affirm was the money and wealth area. 
I now use this Money & Abundance Mindset Planner daily to manifest money and grow my wealth every single month.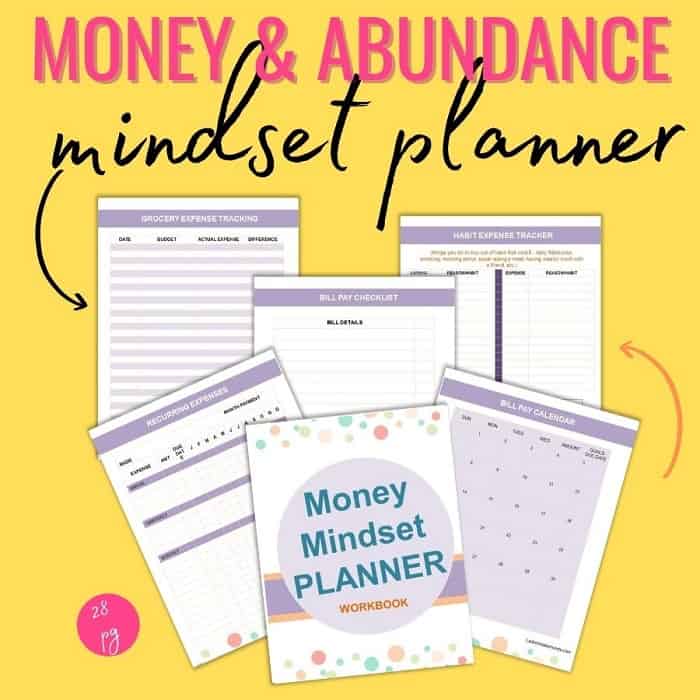 It is one of the best money mindset worksheets out there. 
Be sure to grab a copy.
By using positive money affirmations daily, I attract money in all sorts of ways. 
But how can you instill a positive money mindset? 
Before we get started on ways to install a positive money mindset, we did want you to follow us on Instagram for more tips. 
We also wanted to take the opportunity to let you know that we use Affiliate links on some of our blog posts. This means that we could make a commission if you click on an affiliate link and purchase something. Read our full disclosure and blog policy for more information.
What is a Money Mindset?
Before you can work on your money mindset, you first need to understand what it is. 
So what is a money mindset? And how can you use this to make more money?
Basically, a money mindset is an attitude you have towards money and your finances as a whole.
Your mindset is what you use every time you make decisions about how you will manage and spend your money. This is your day to day spending habits.
For example, how do you go about deciding what goes into your budget, how you save money, or what debt you need to pay? 
Your money mindset is all the different actionable steps you take when you want to make decisions about what you can and cannot do with your money, how much money you should be spending weekly, monthly, or even daily. 
You might believe that all the money you make should not be spent and that you prefer to live more of a frugal life. 
Or maybe, you are used to spending your money all day long because you believe you earned and deserve that money.
Either way, developing a positive money mindset will help you increase your wealth and allow you to be more financially stable. 
With a positive money mindset, you will make better decisions about properly managing your money.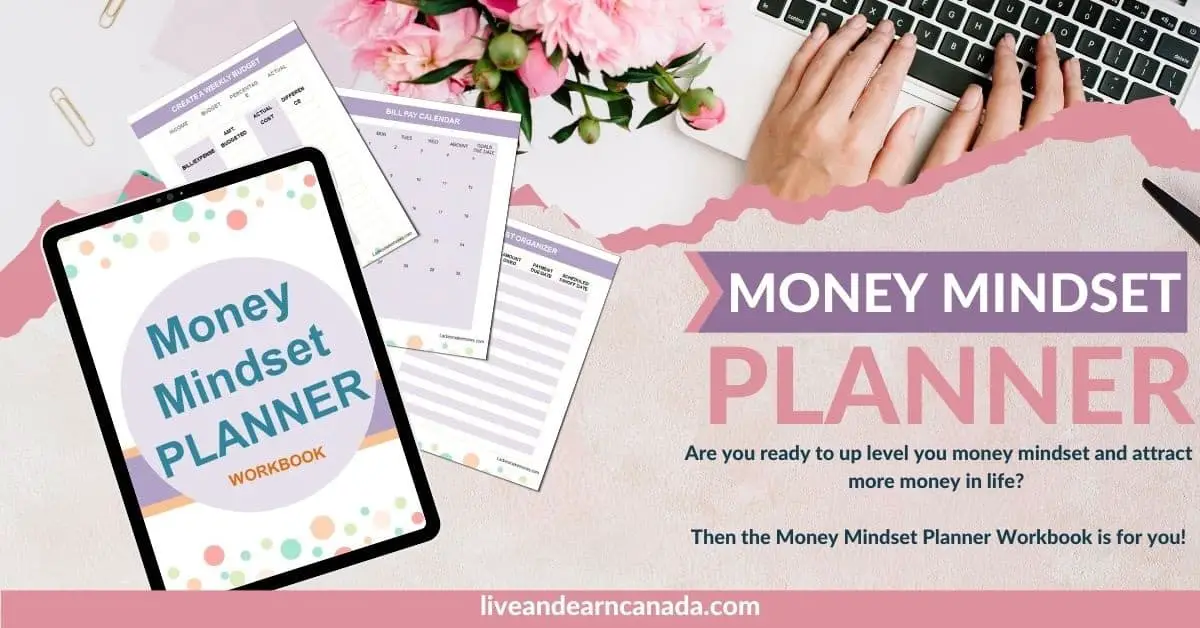 Be sure to grab this money and abundance workbook to grow your money worth today! 
How to Develop a Positive Money Mindset
We are going to share with you a few ways on how you can develop a positive money mindset on a daily basis to attract more money. 
Shifting your full money mindset usually starts with you being aware of your thoughts when it comes to money!
What do you think about money? 
Pay special attention to your beliefs, behaviors, and the actions you have around money. For example, I know that my husband has very negative thoughts when it comes to money which sometimes leads to unnecessary arguments. 
Honestly negative thinking around money is not going to do you any good. 
Here are a few negative thoughts he always comes up with:
That is too expensive, we can't afford that

We can't go on vacation, because we can't afford that

No, we are broke for that 

Wow that is a lot of money

It is not within my budget

It is above my budget 

I would pay $5 for that
We need to change that mindset and see how we can improve those thoughts if you think the same way.
One of the best ways of improving these thoughts is to have money manifestation affirmations that you say out to the universe. 
I am hoping our money mindset tips will help you see money in a positive light. 
We are not here to encourage you to spend more than you can afford or go into debt (or further into debt), but simply finding a way to become positive so that you can grow and improve your wealth. 
And if you are asking yourself: "How do I attract money into my life?"
Gear up my friend, we are about to show you how. 
Here is how to develop a positive money mindset: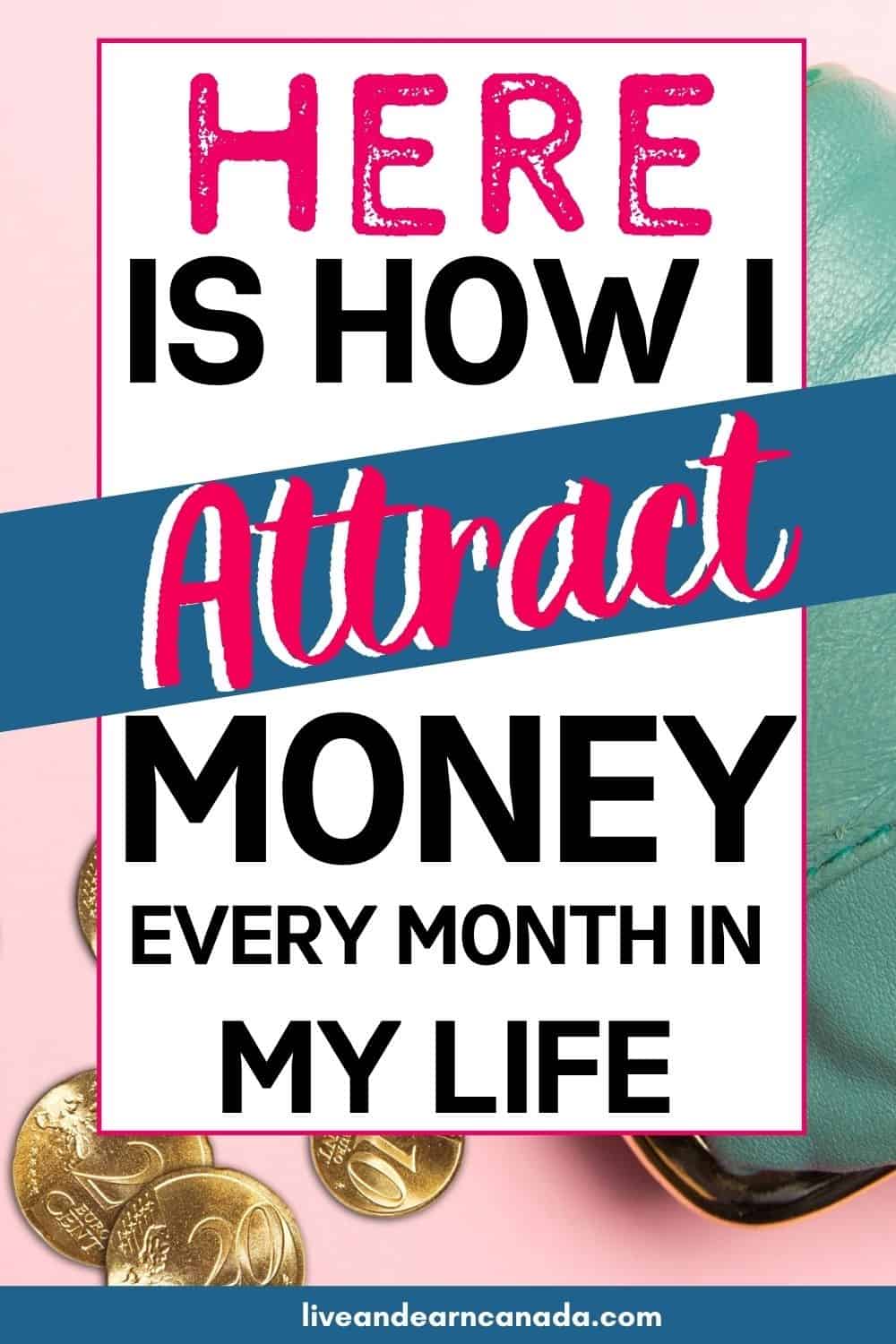 1. Write down your current money mindset
What do you currently believe in? 
Do you think you are worthy of the money you make? Are you truly broke or do you believe you will always be in debt? 
For example, I love makeup but you know how expensive that gets, so instead of saying no I won't spend money on that, I shifted my mindset and found alternatives. 
I opted to go with a minimalist makeup collection which means I can still afford it no matter what. 
By becoming aware that you often have negative and incorrect beliefs about money, you can change that and create the wealth that you actually deserve!
2. Keep an eye on your spending
You need to track your spending in order to avoid overspending. 
This means creating and sticking to a realistic budget. 
Check out this list of the best budget planners for beginners that you can use to start tracking your spending. 
When you track your spending, you will begin to understand where your money is going and you can use that to your advantage and make better choices.
If you are spending money on careless things, why not shift that money and invest it instead? 
Simple changes like these can help you build more worth. 
You can also say instead of using this money on a coffee, I will buy a coffee machine, wake up 30 minutes early and make my own coffee. 
Now that $4.00 you spend on coffee a day can simply be put in that high-interest savings account. 
In one year, you would have saved $1, 440.00 plus interest. 
3. Create money goals and work towards them
Another way to shift your money mindset into a positive one is to create achievable money goals. 
Let say, I wanted a new laptop because it helps me work better. 
Instead of whipping out my credit card and spending $600 because I know I will make that money back, I will instead work on saving that $600.
So I would put aside $60 bi-weekly from my paycheck to save that money. 
Then I would look for deals and see if I can even save an additional $10. 
By breaking this down into achievable goals, I know I can make that $600 with a plan in mind. 
And I won't feel guilty about spending that money when the time comes to do so. 
The money and abundance workbook has a section that will help you with your money-saving goals.  
4. Be confident
This is your money so be sure to own it. 
Whether it is in the workplace or a side hustle you are part of, be sure to own your worth. 
For example, at one point when I was job hunting, I decided there and then that I wasn't going to accept anything less than a certain figure because I earned it.
I was educated, I had several years of experience and I knew how much I needed to make to be comforted with my life. 
Anything less than that was worthless and not worthy of my time.
The same goes for small business owners, if you are a ghostwriter, an independent Pinterest Manager, or a wedding photographer, take into consideration the time and effort you put into a job.
Your time, expertise, and experience should be enough for you to get paid more.
Don't settle, just have a more positive money mindset and people will pay you what you are worth. 
5. Practice Gratitude on a regular 
Someone once asked me this question:
"How do I stop thinking about my lack of money?"
Unless you are going into debt, you have no food in the house or you owe on rent, appreciate what you already do have. They are so many people that have less than what you have. 
No home

No food 

No clothes

No electricity
So if do have food for dinner or a bed to lay in, appreciate what you have and find a way to improve that. 
For example ask for an increase in pay, find a second side job like this one, and find a way to cut down on bills. 
However, if you are going into debt or have no food, accept the situation and make an action plan today. 
Look up places that will help with your debt repayment plan right away instead of ignoring it as most people do. 
They will have a plan to help you get better financially. 
Remember "Money-Making Opportunities Surround You!"
Money mindset affirmations like these truly work, all you have to do is believe. 
6. Create Money Mindset Affirmations
Piggy-backing on the last point, using Money mindset affirmations are great for changing the way you think on a daily basis.
These are mantras that you can say over and over until you truly believe them. 
Affirmations are simply short, positive sayings you can say verbally or just repeat in your head over and over to help you think more positive thoughts.
This is perfect to help you or anyone get into a more positive mindset so you can begin to build your wealth.
To help you get started, please find 20 money mindset affirmations you can use daily and repeat to attract money in your life:
20 Money Mindset Affirmations
I welcome abundance into my life daily

I am the master of my money

I love money and money loves me

I am financially abundant

Debt is a thing of my past

I am the creator of my success

My bank account never stops growing

I am open and receptive to new streams of income

I'm worthy of making more money

My actions create constant prosperity

The money I spend will always be replaced by more

I am an absolute and powerful money magnet

I am aligned with the energy of abundance

I can handle massive success with grace

My finances improve beyond my dreams

I use the money to better my life and the lives of others

I am able to handle large sums of money

Money creates a positive impact on my life

Money making opportunities surround me

My bills are paid on time and in full every month
And there you go, a list of 20 powerful money affirmations you can use every day to attract money in your life. 
These are some of the best positive affirmations to attract money that works every single time and I use them daily or at least once a week. 
If you have searched high and low for positive affirmations about money that you can use, look no further than this list.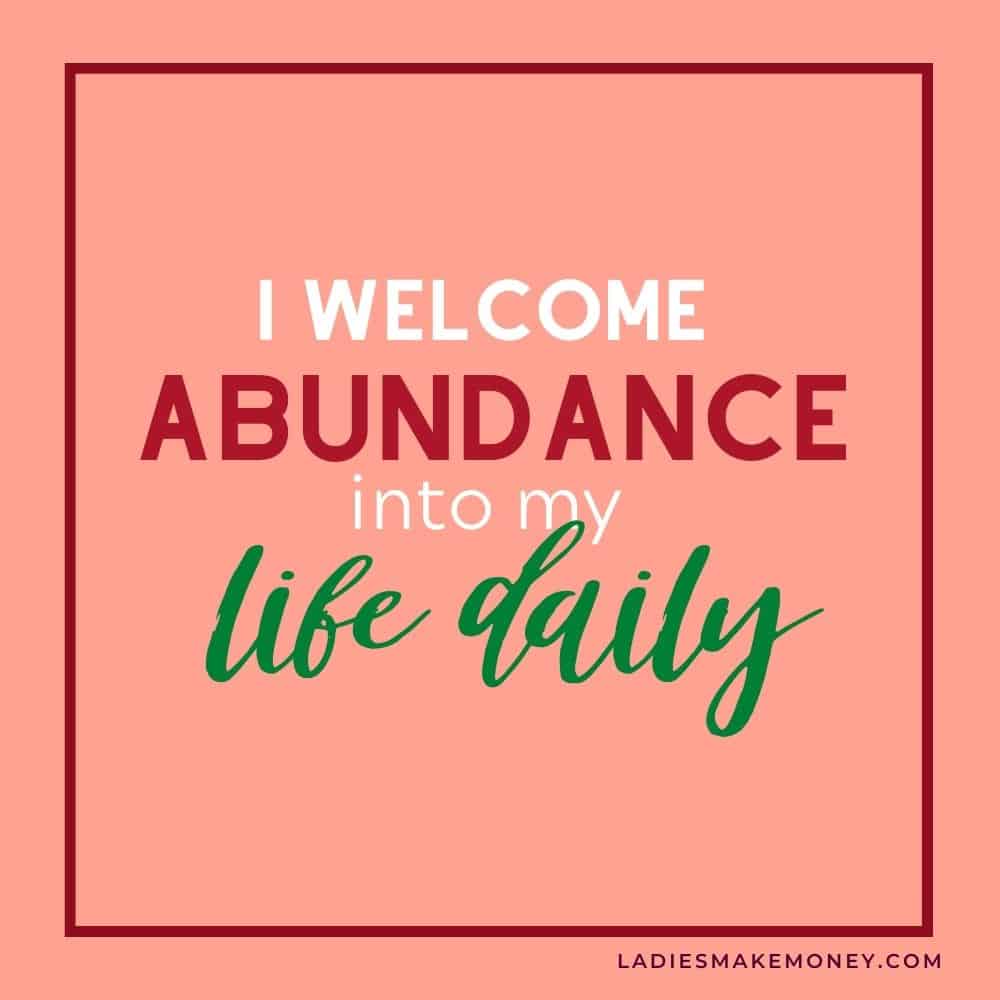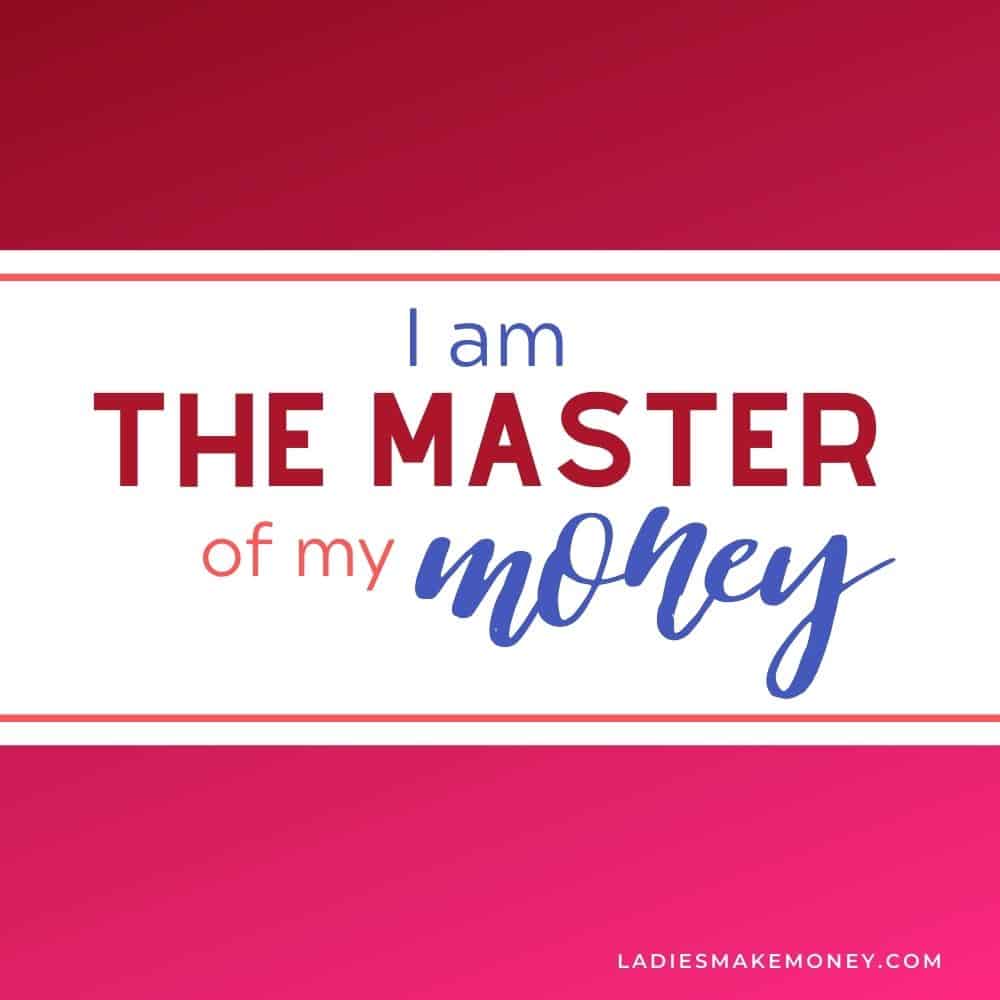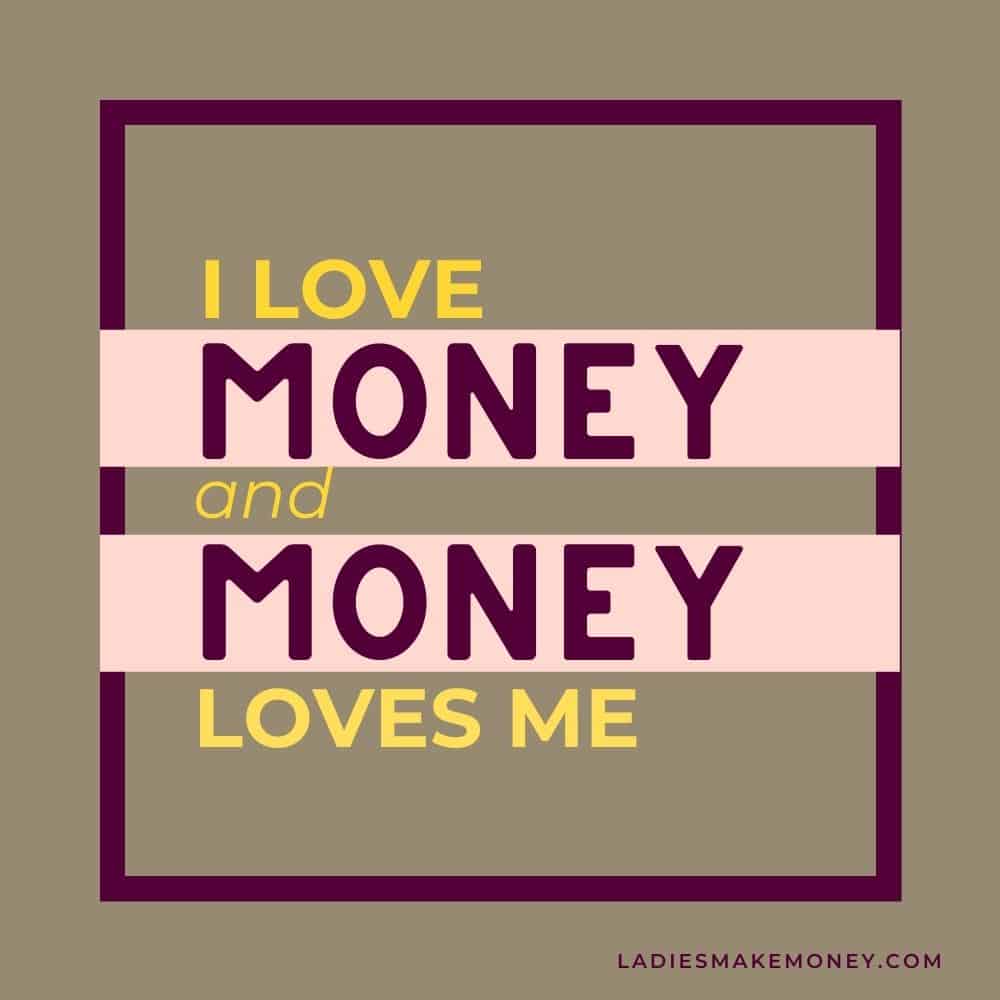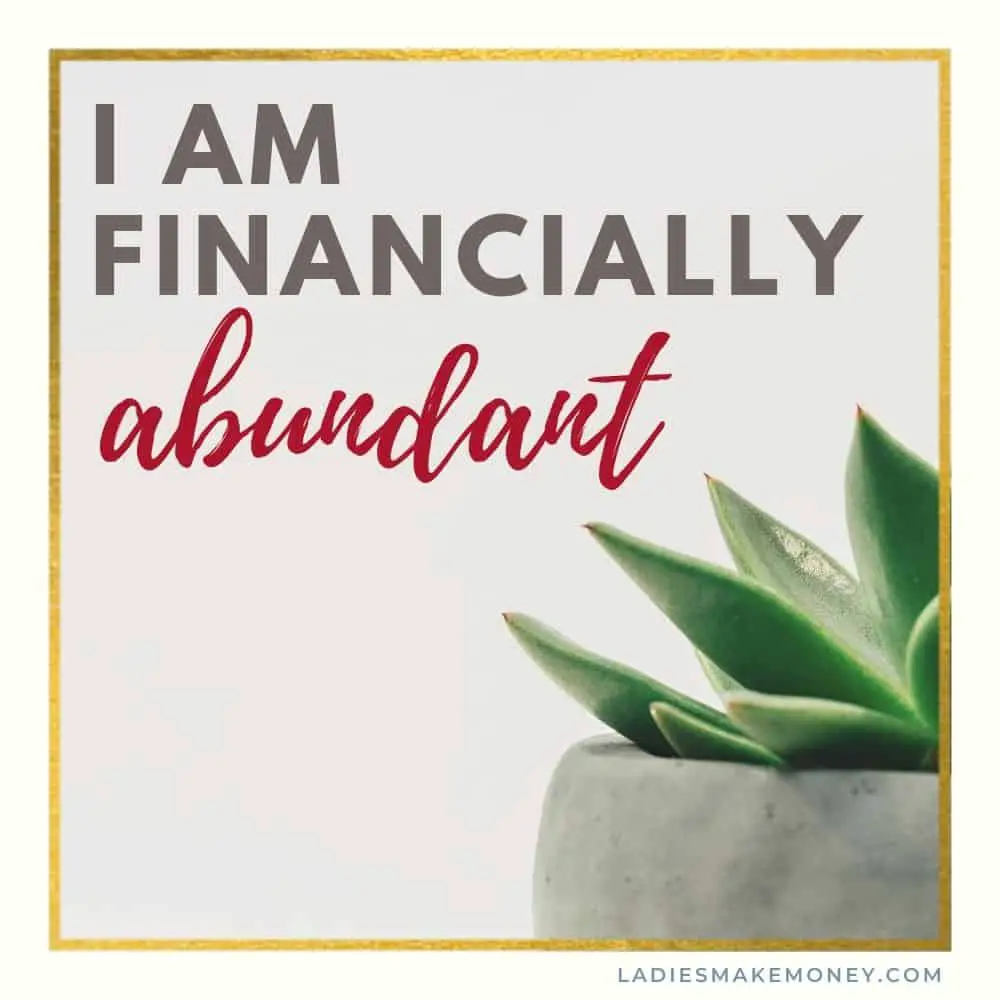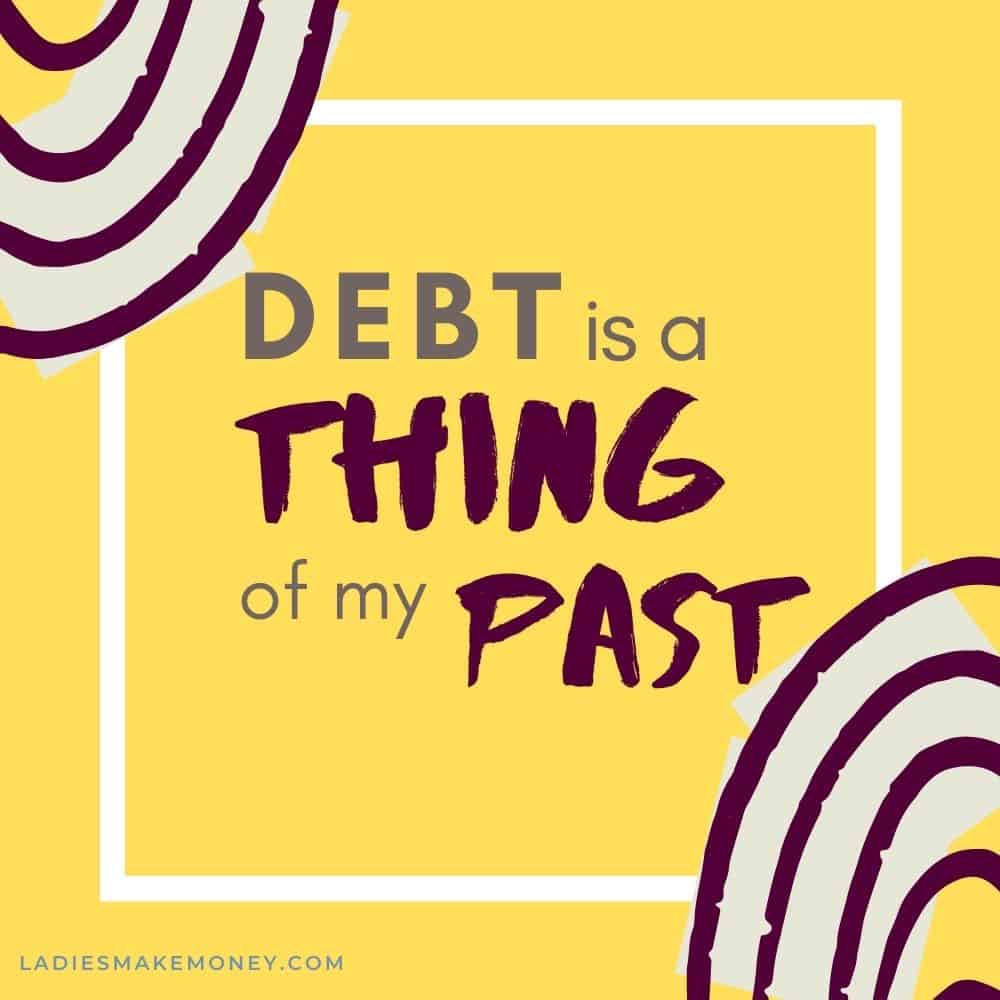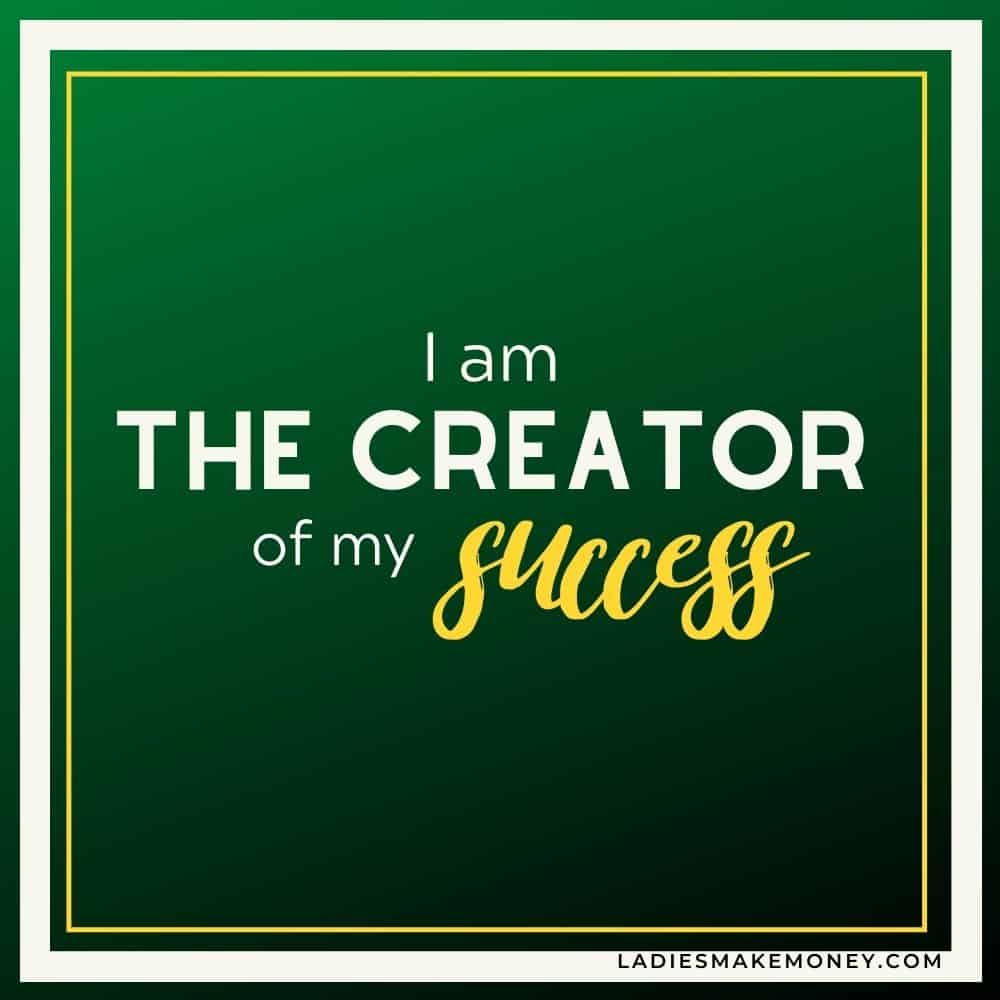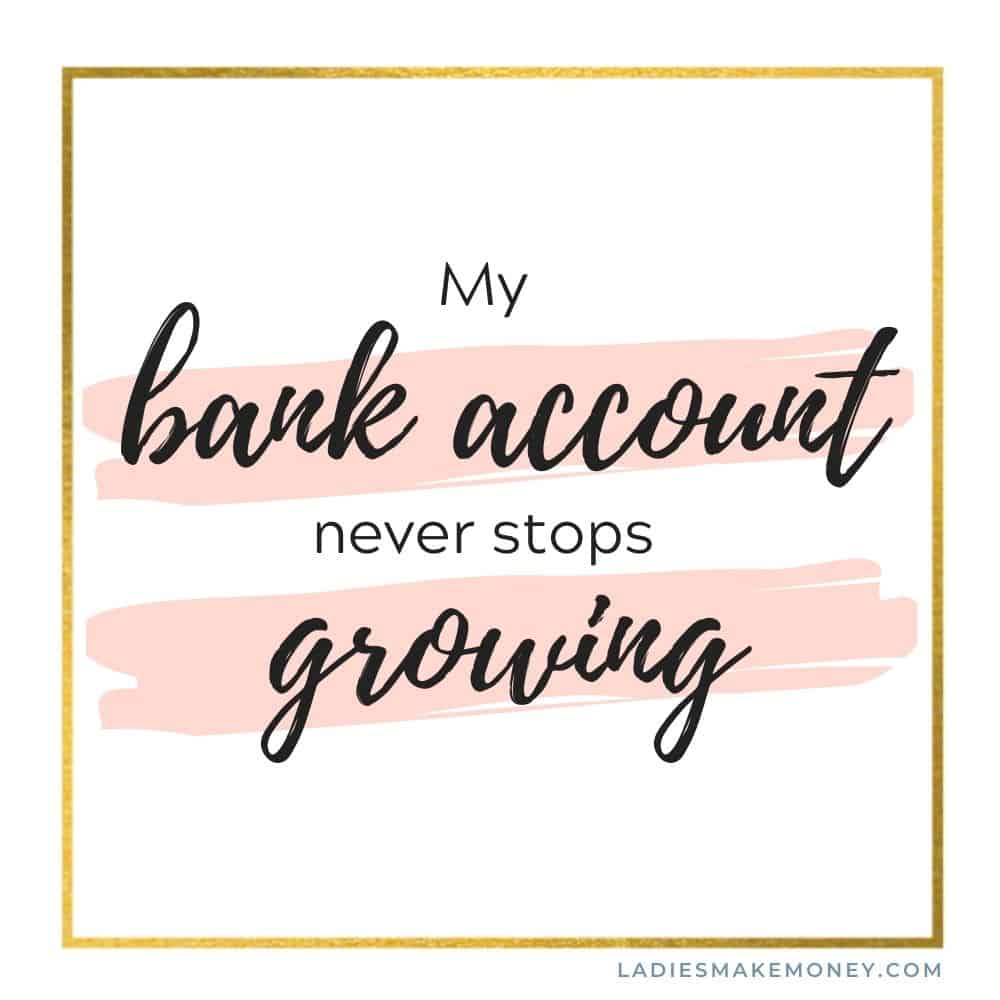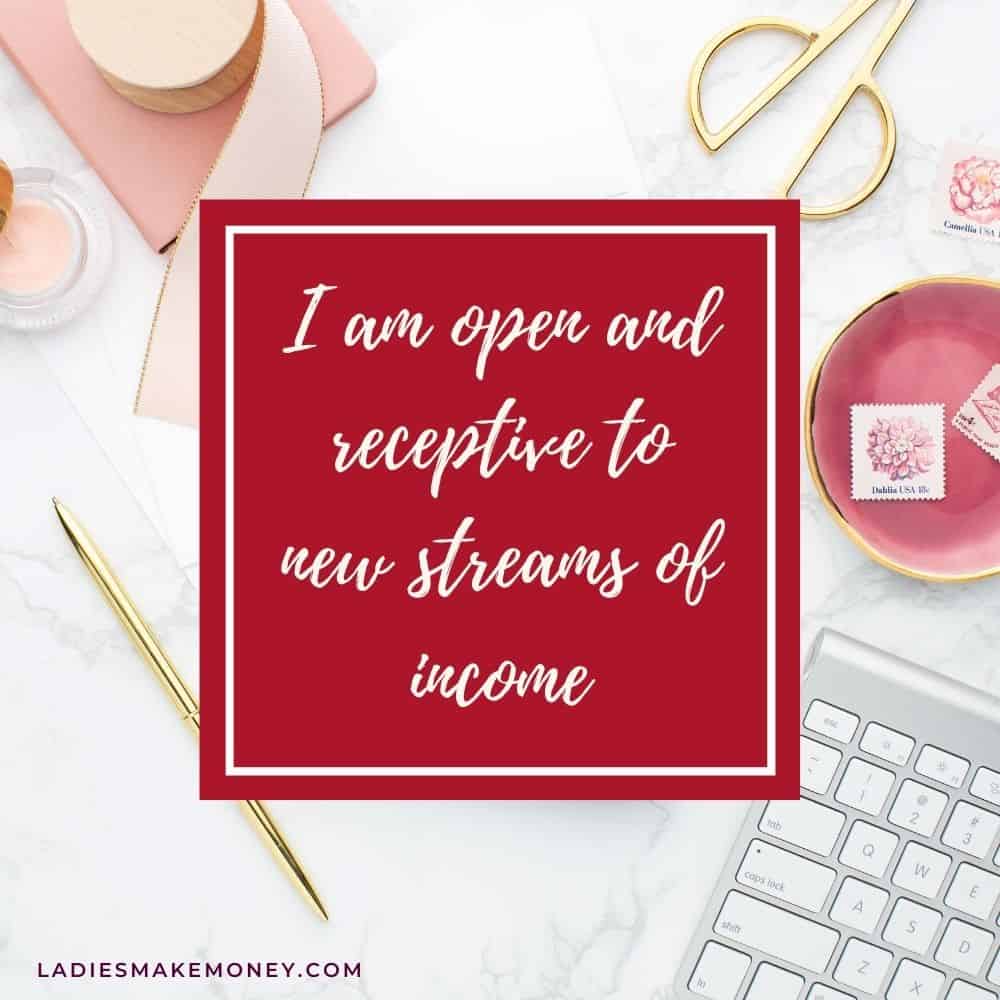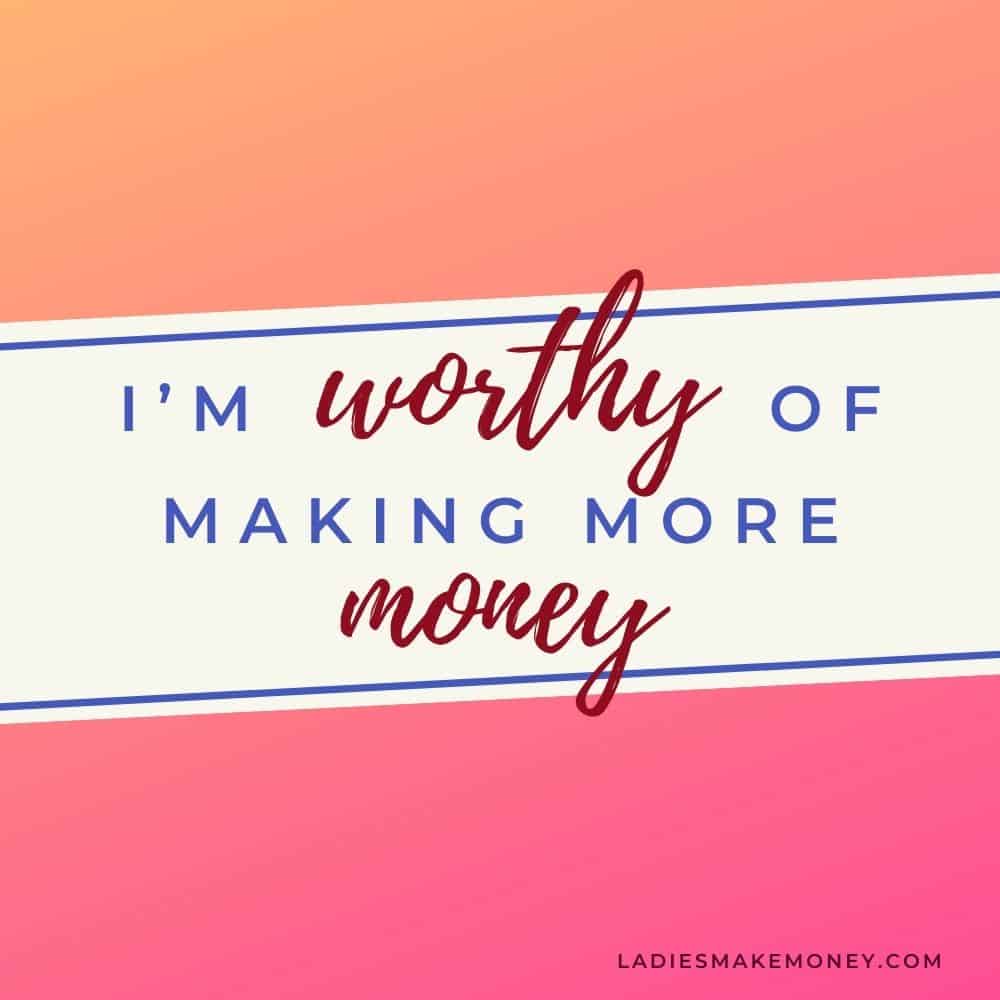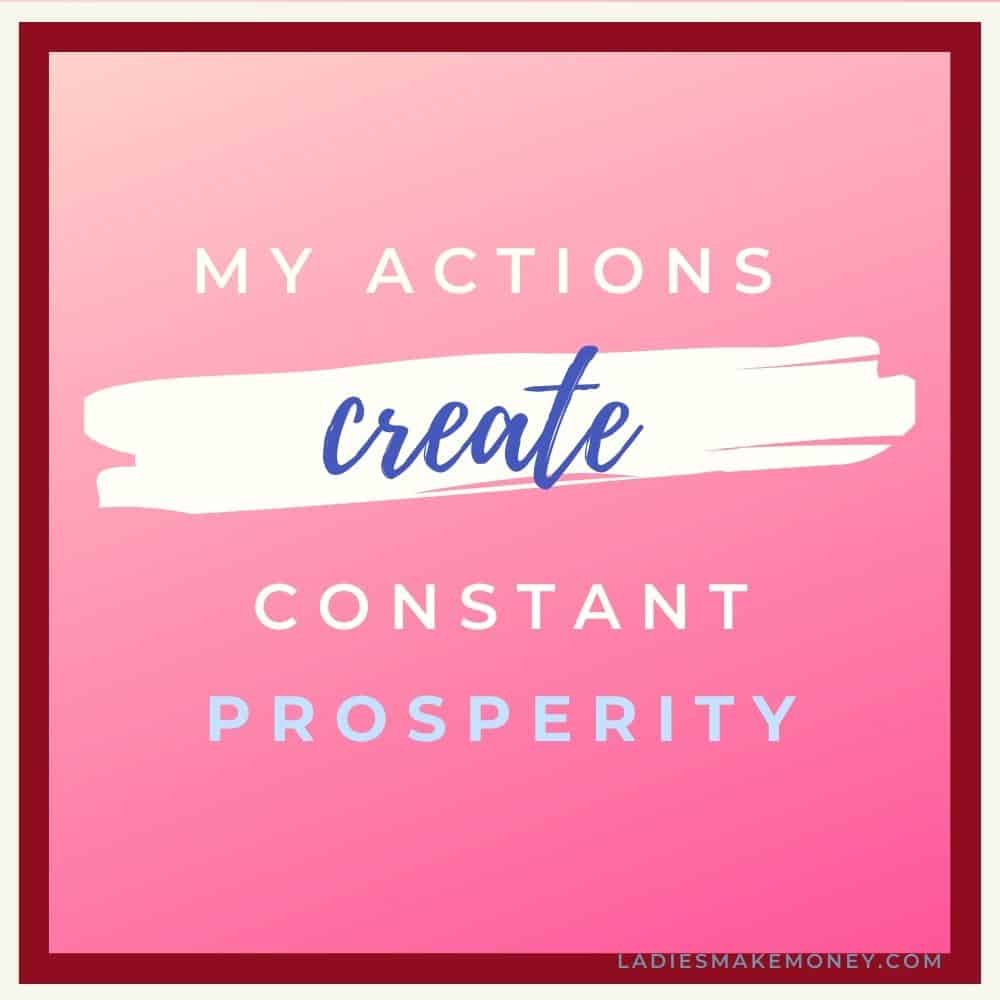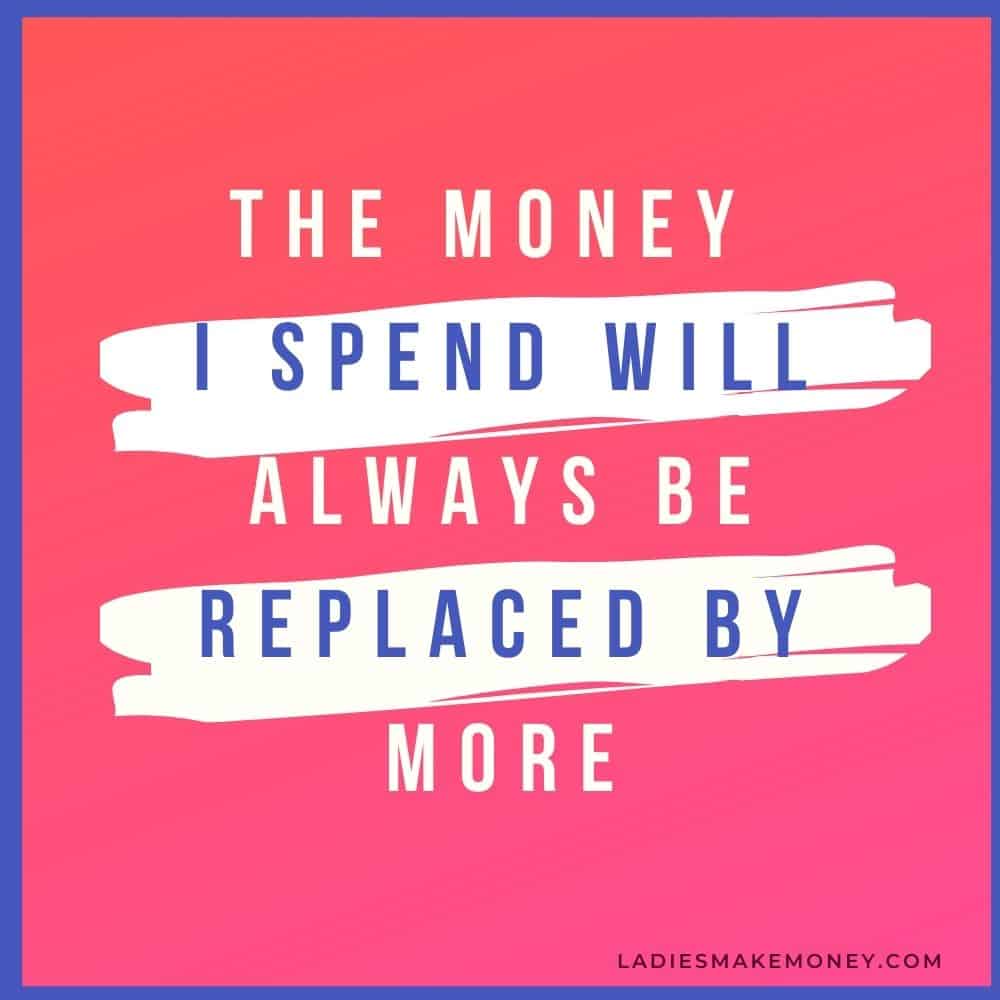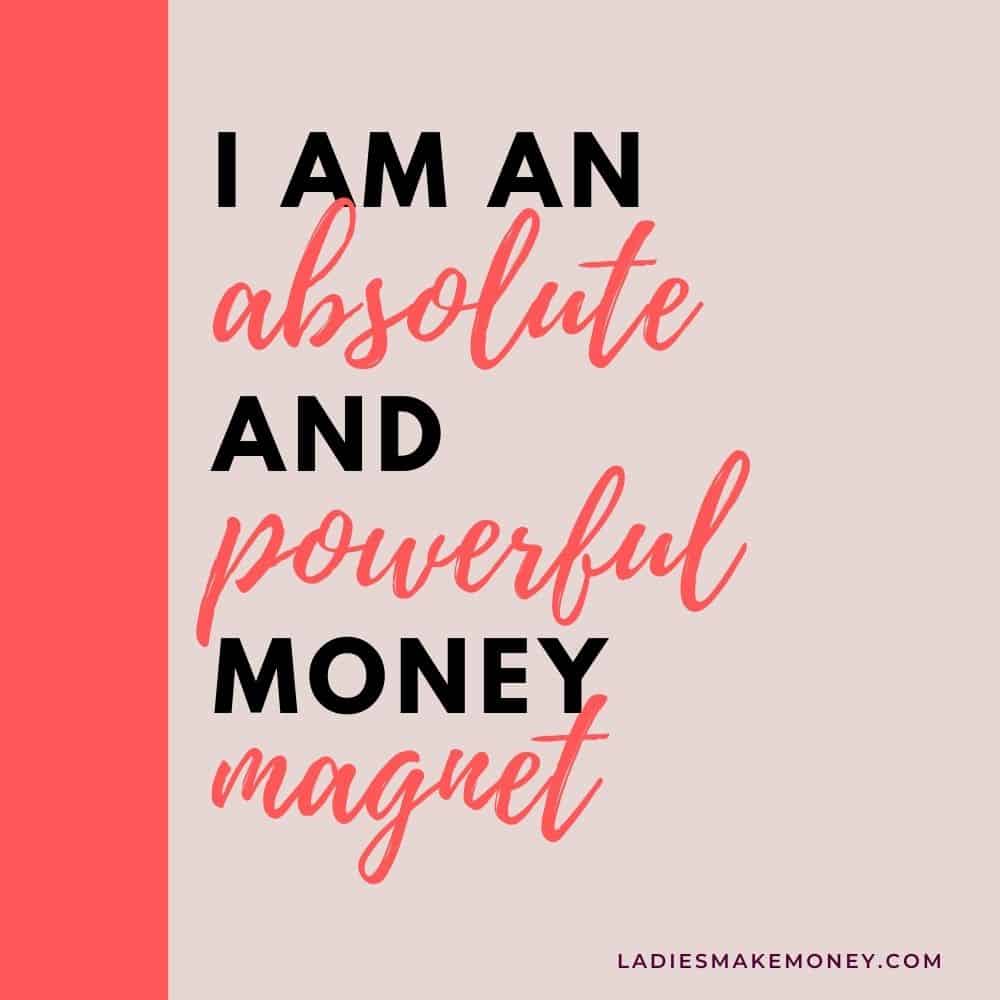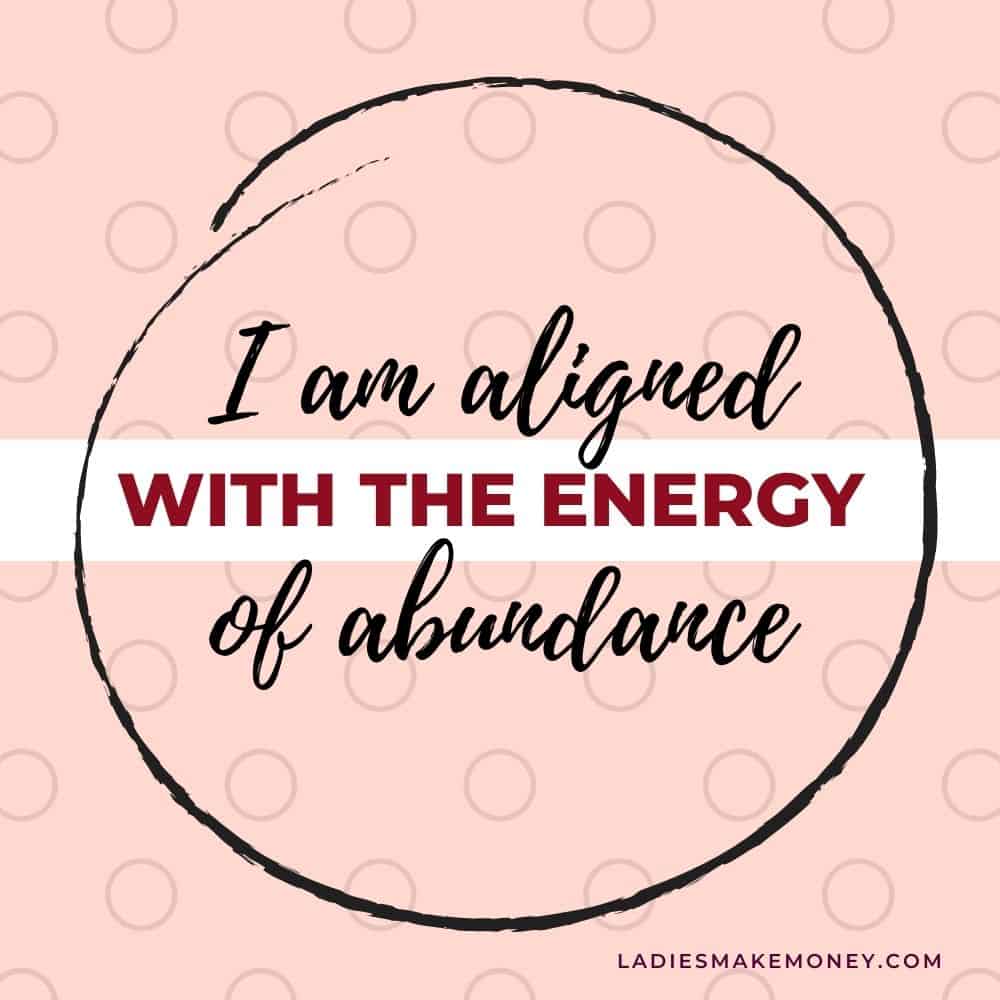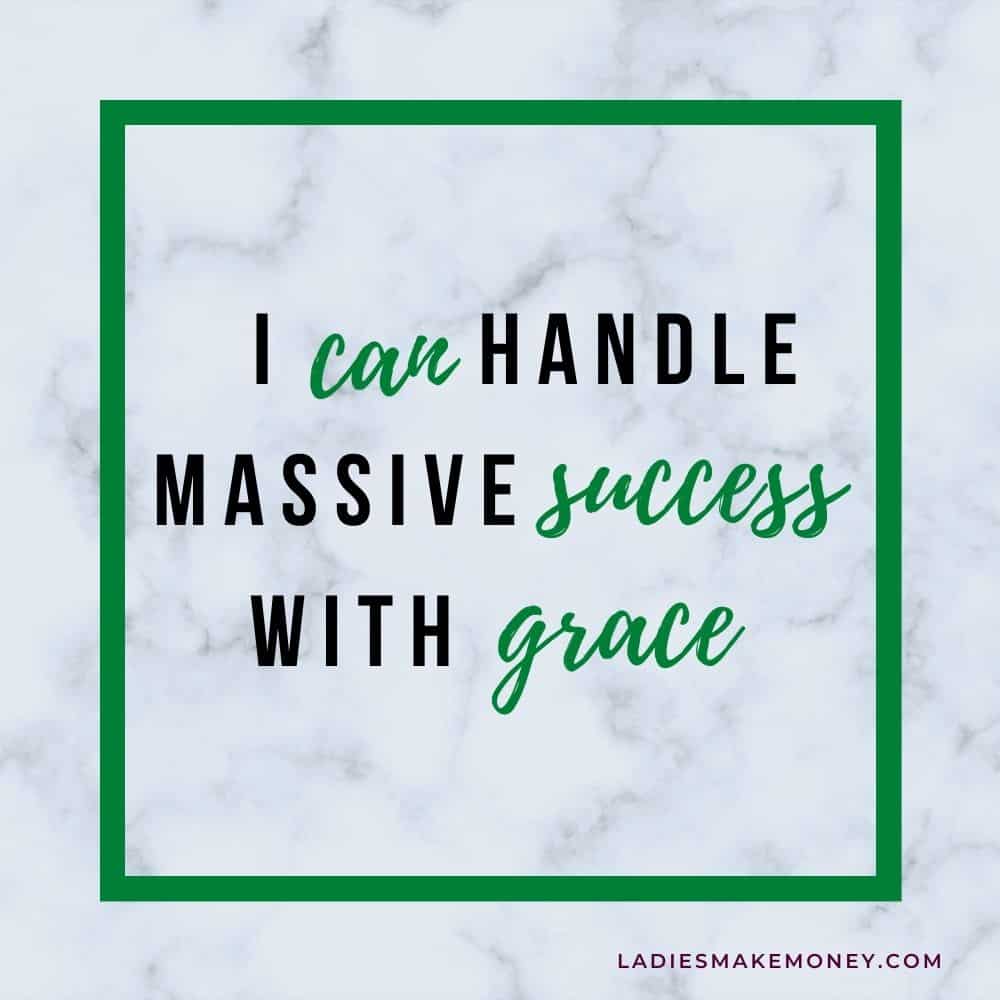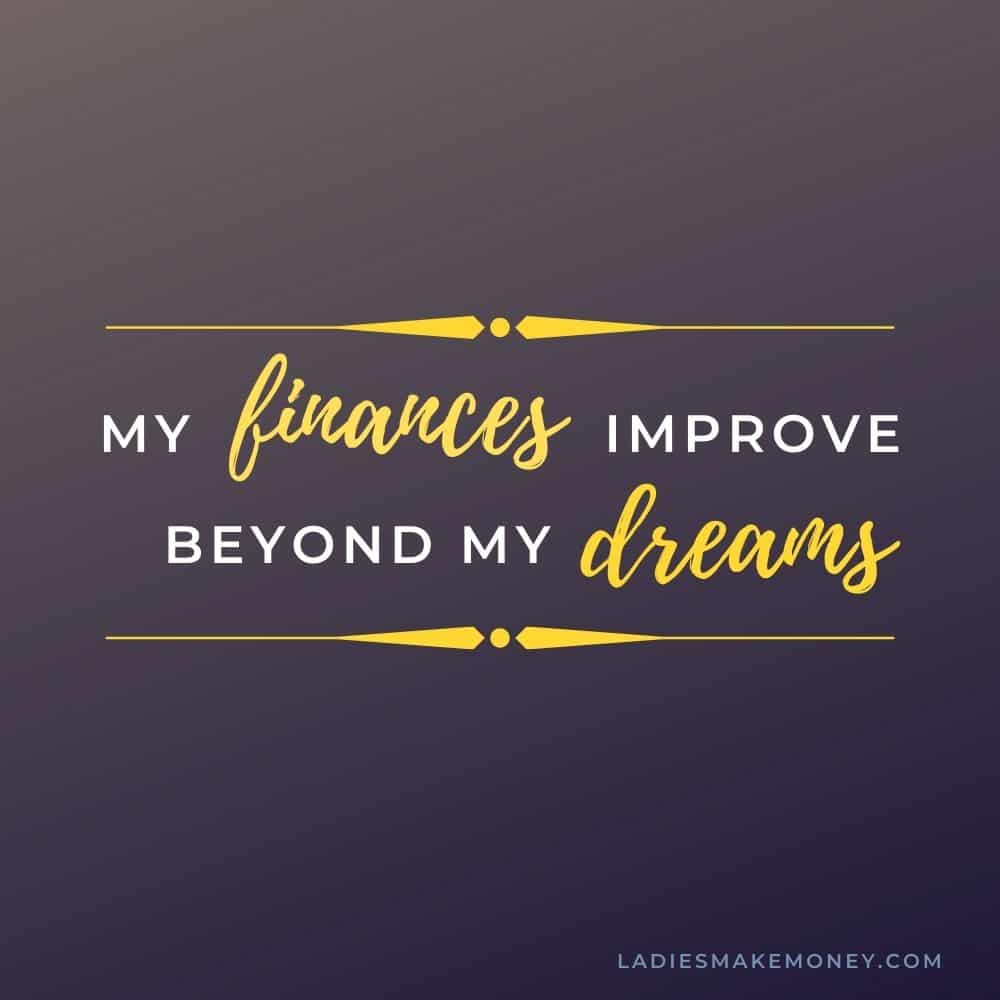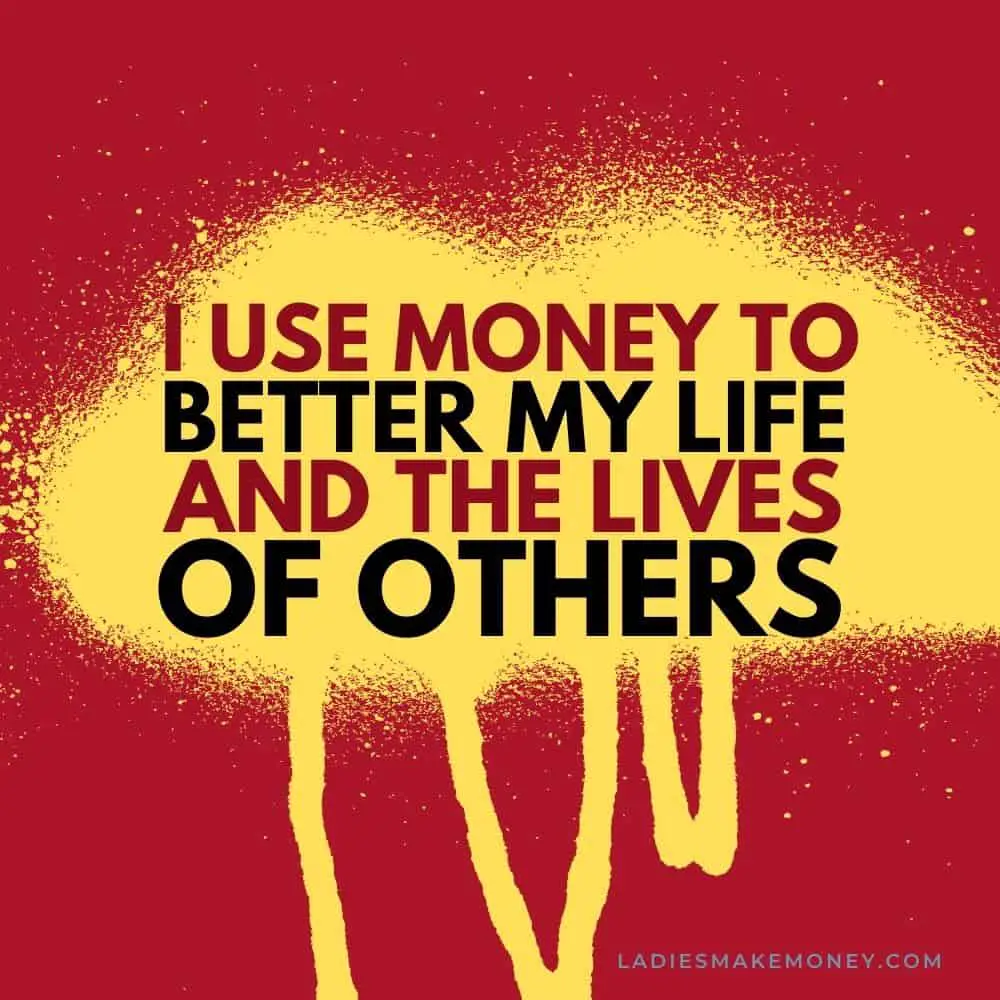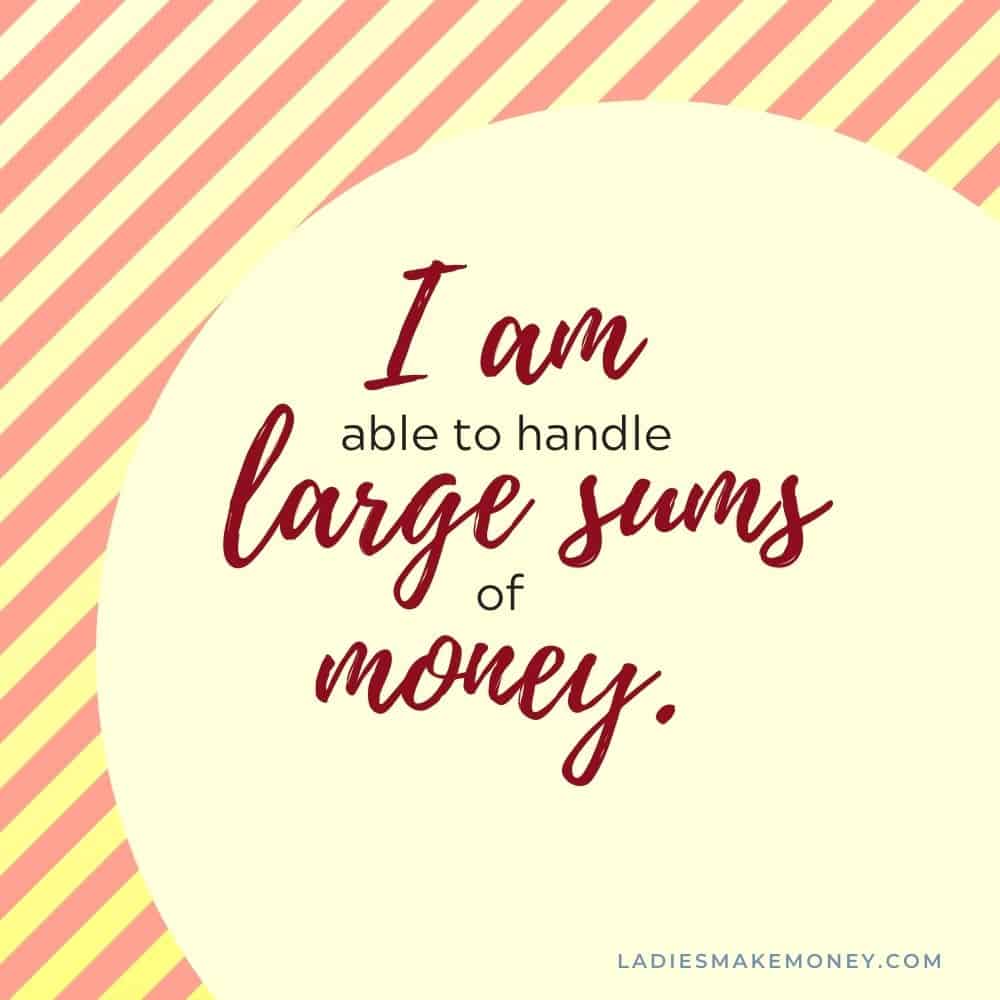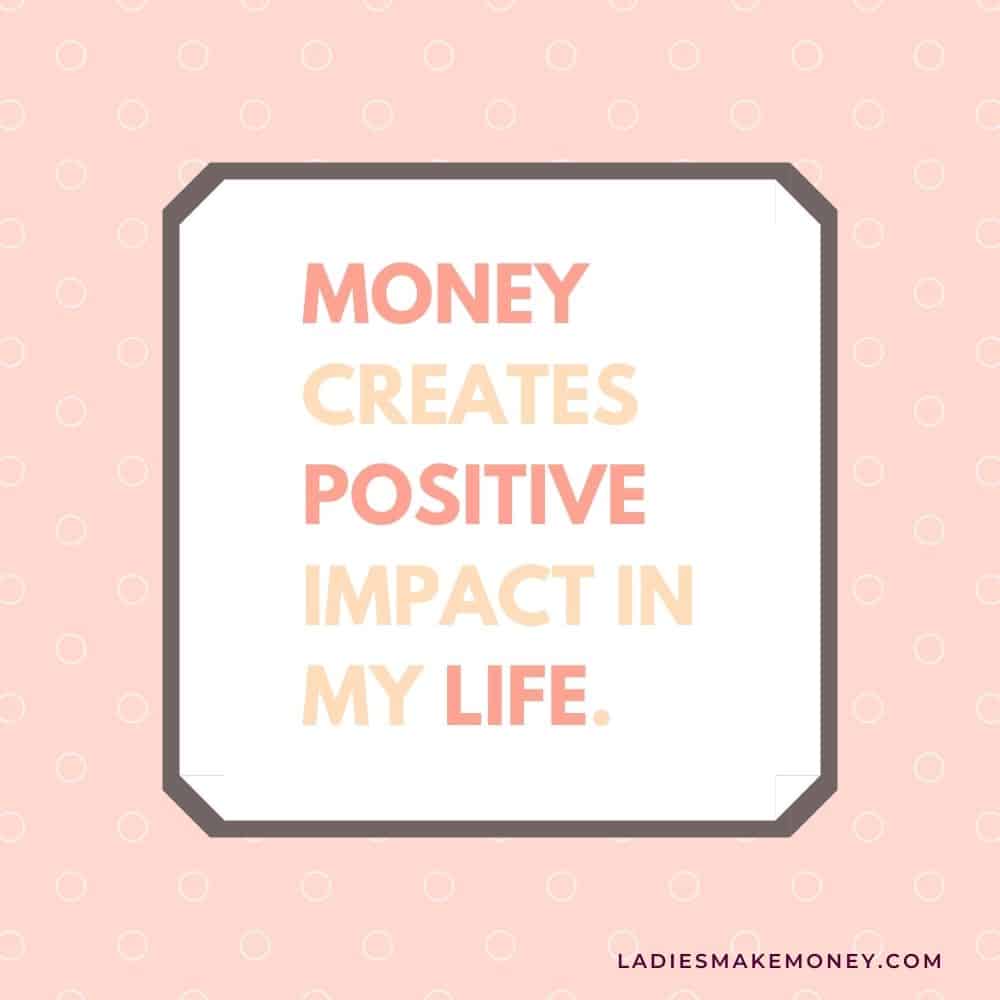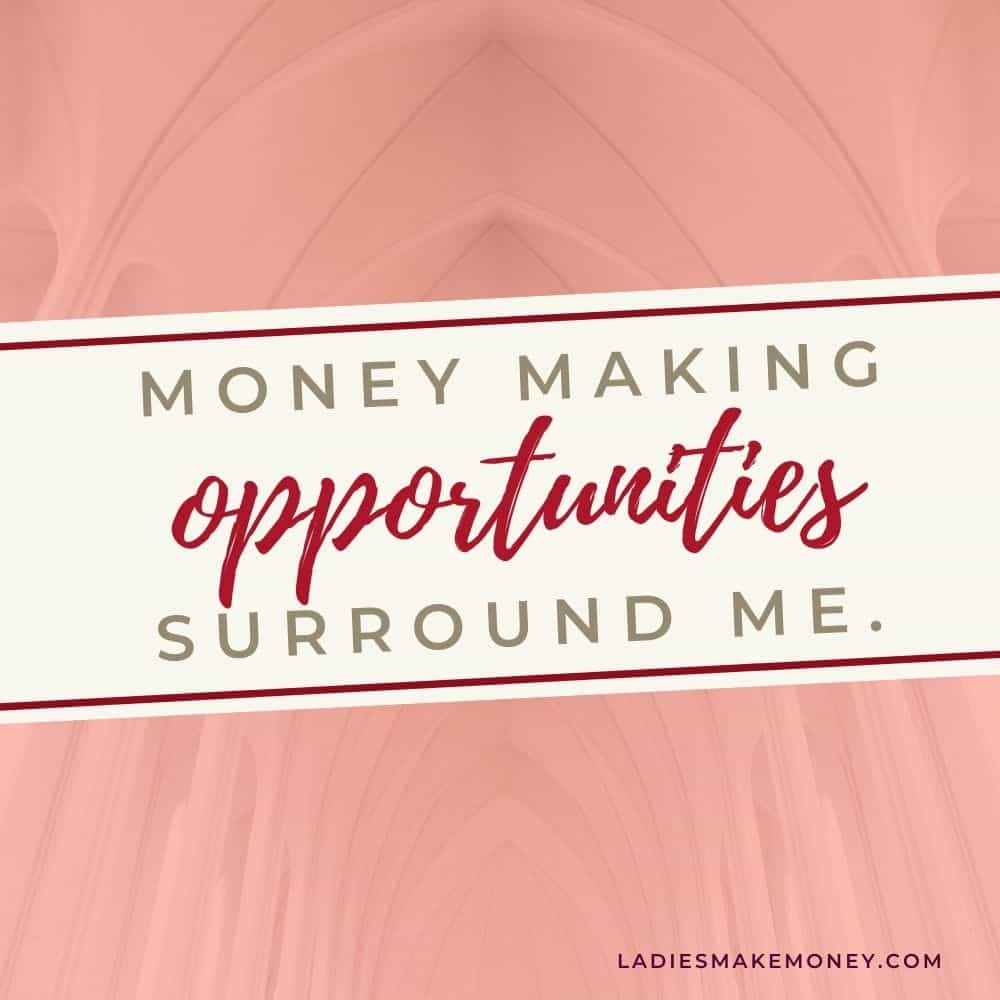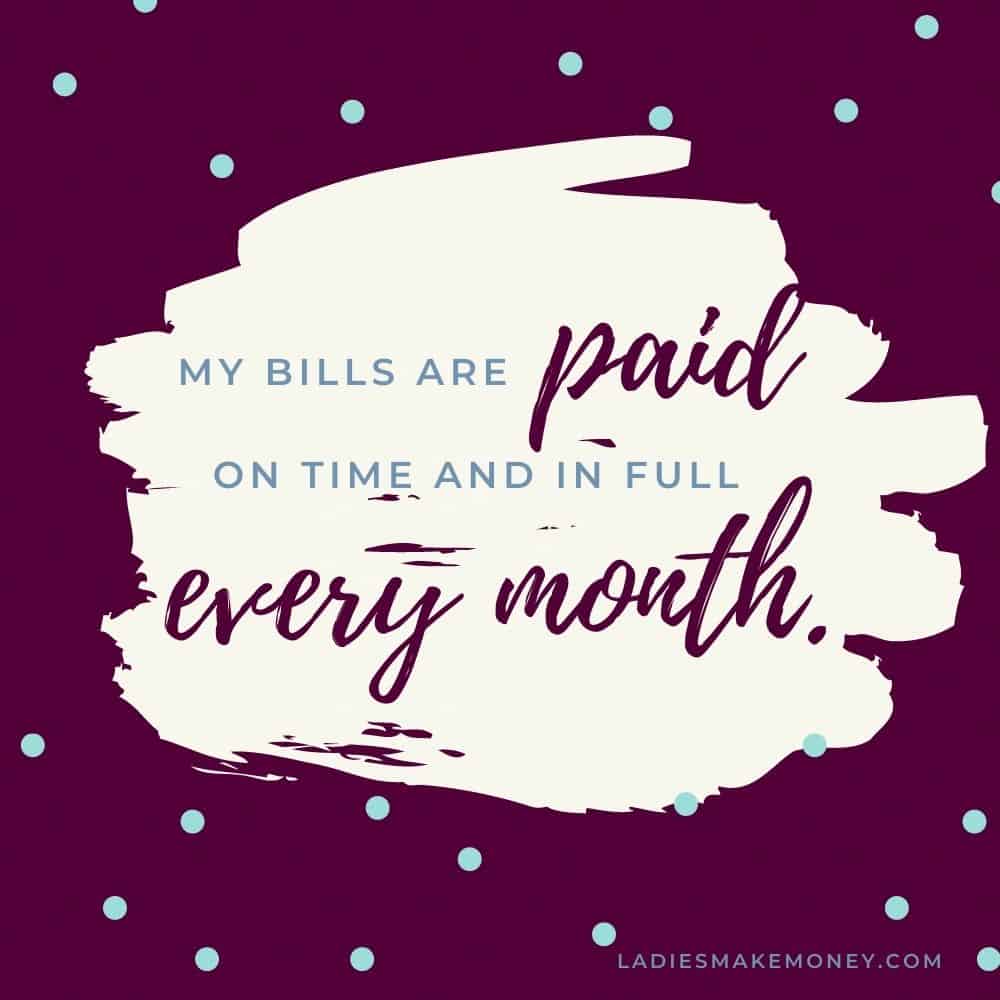 Don't forget to grab this money and abundance workbook to grow your money worth today! 
Positive Money Mindset Affirmations Workbook: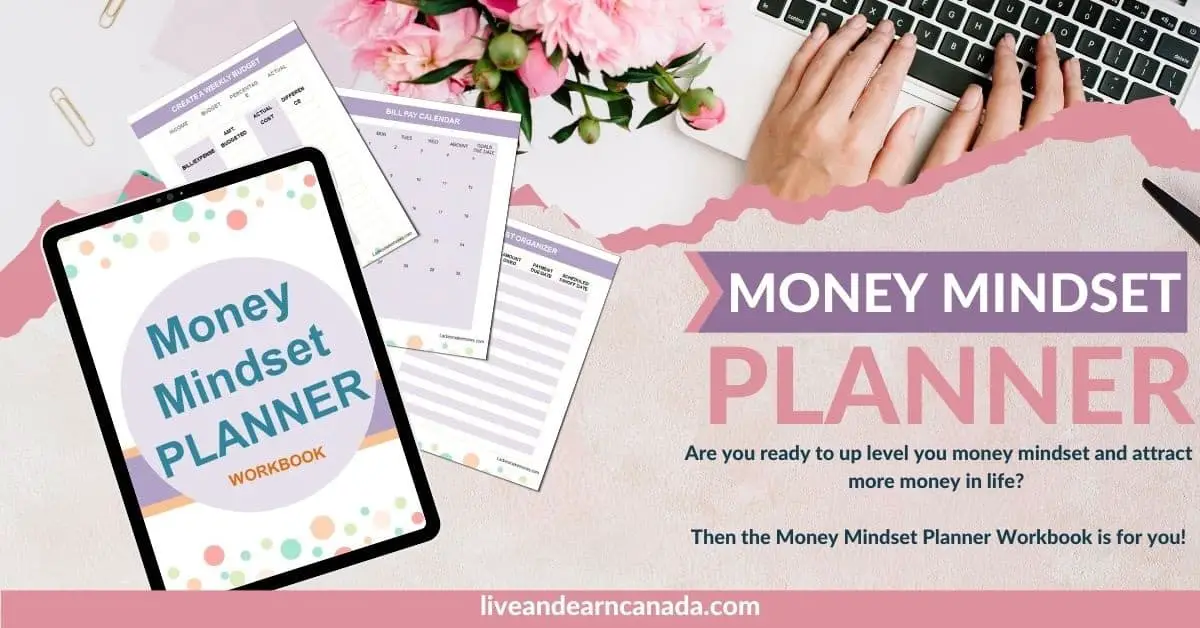 It includes over 28 worksheets to help you get your finances in order and keep everything neat and organized!
Whether your goal is to save more, get out of debt, or simply manage your money better, this workbook will help you get there effortlessly.
A peek inside the 2020 Money Mindset Planner:
Income Tracker Organizer

Monthly budget planner (blank + pre-filled versions)

Weekly Budget

Yearly Financial Evaluation

Financial Goals and Plan to Reach It

Financial Goal Tracker

Debt Organizer

Debt Reduction Goal Tracker

And much more…
Grab this money and abundance workbook to grow your money today as so many have. 
There you have it, an epic list of positive money mindset affirmations that work fast to better your wealth.
Which of these will you try out today? 
Don't forget to pin and share this post.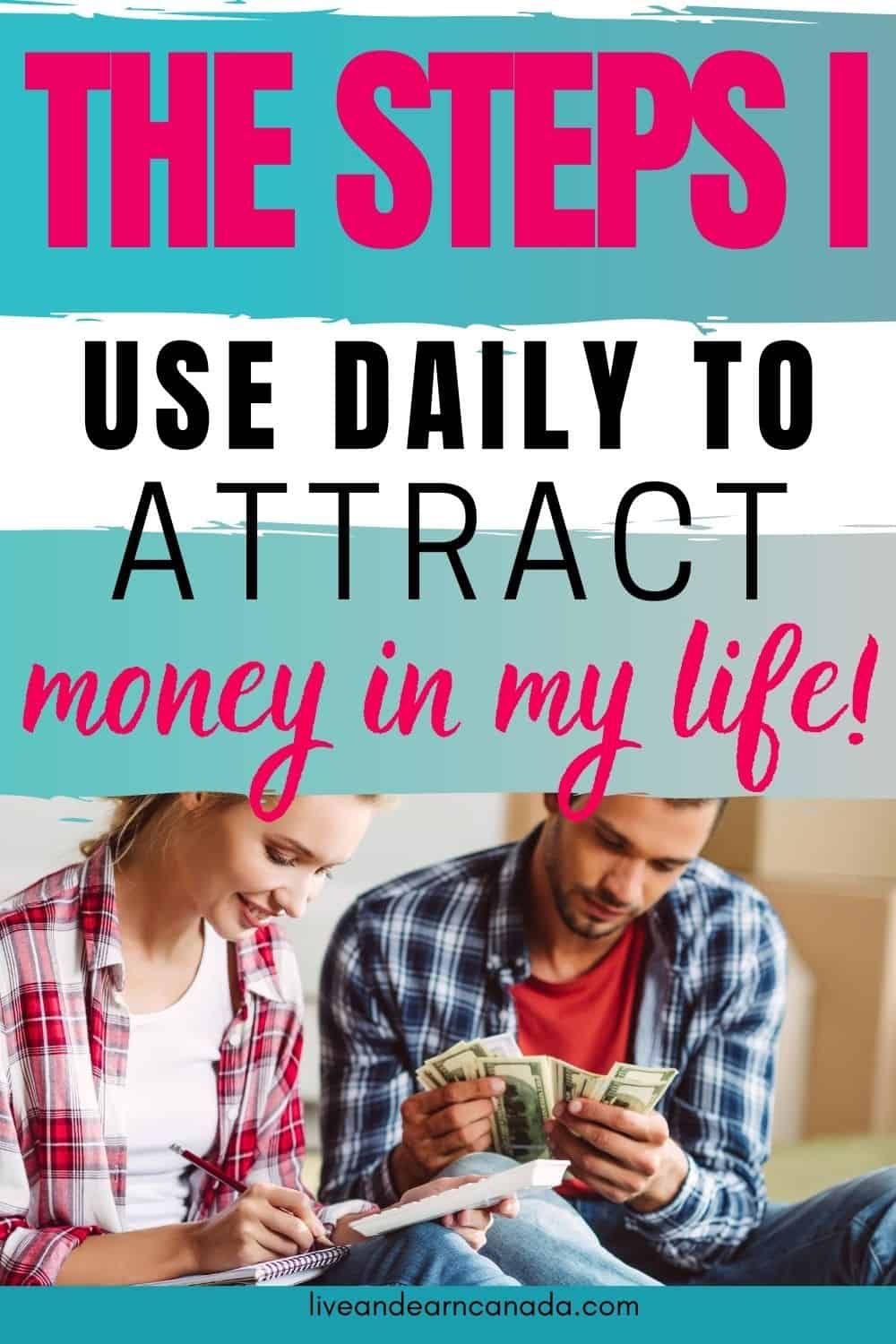 Here are more ways I save money every single day:
Read this next: 
20 Positive Money Mindset Affirmations You Need To Attract More Money