Last Updated on
Minimal makeup essentials
Here is my list of minimalist makeup collection for those that like to keep it simple!
I am not a makeup person to say the list, but I do try to wear some sort of makeup and it has to be as minimal as possible. 
I use to buy every makeup item back in the day and guess what? 
I never really used them. 
And if you are a makeup person, you know just how expensive it can get to keep up. 
For me personally, this was a big waste of money. 
If you know me, I hate wasting money. But this doesn't mean that you need to forgo makeup completely.
Just keep it simple, keep only what you use frequently and move on. 
We are going to be answering the following frequently asked questions that are: 
What are the basic makeup essentials?

What kind of makeup do I need?

What makeup should a beginner buy?

We are also going to look at what every girl needs in her makeup bag?
So if you are going for a minimalist makeup look, keep reading for our best tips. 
Before we get started on our list of the minimalist makeup collection, we did want you to follow us on Instagram for more tips. 
We also wanted to take the opportunity to let you know that we use Affiliate links on some of our blog posts. This means that we could make a commission if you click on an affiliate link and purchase something. Read our full disclosure and blog policy for more information.
Benefits of a Minimalist Makeup Collection
They are so many reasons you may want to have as little makeup as possible.
Maybe you are practicing simple living? 
For me personally, I found that I was not using it all to my advantage yet I was spending so much money buying different makeup brushes, lipsticks, and foundations. 
I understand that when you first start, you want to ensure you have the right tools and the right shade of makeup. 
As a woman of color, finding the perfect foundation for my skin tone was almost impossible. 
And depending on weather, I found my skin tone going from a very light shade to much darker brown than usual. As we established, wasting money is not cool. 
Here are the benefits of creating a minimalist makeup collection:
It will save you thousands of dollars each year by only using your go-to makeup

It will create less clutter – My bathroom used to be a disaster with all the makeup I had

You will have much more defined choices to use

Having a minimalist makeup collection will certainly save you more time 

It gives you the opportunity to spend money on quality but you are not spending too much
You can buy a car with that money. 
And that's just the average, I remember spending over $2, 000 one year. 
Having less makeup is definitely the way to go. The beauty industry is definitely a billion-dollar industry that you may or may not be contributing to.
And I know they are a lot of women that are obsessed with beauty products and that's okay, just know that you do need to buy everything you see. 
You also do need 6 different mascaras or lip liners. 
So what's in my minimalist makeup bag?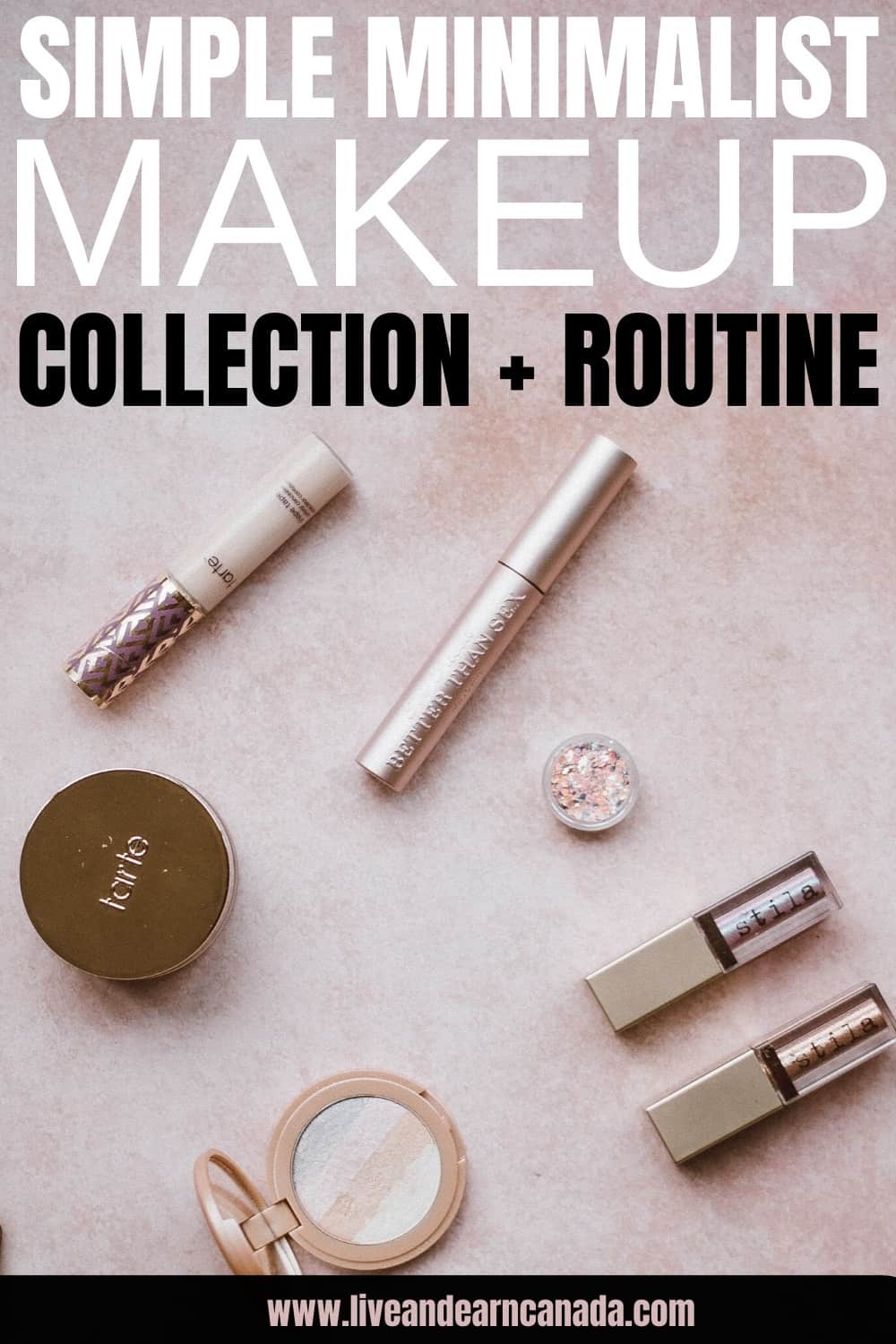 Top 5 Minimalist Makeup Collection
I am going to go through the top 5 minimalist makeup supplies and collection you need in order to be much simpler.
You do not need to go with what I suggest, but make the collection unique to you.
Starting with a simple makeup collection is always best as you get to know what looks good on you or not. 
Here is a list of my minimalist makeup collection:
1// Eye Shadow
I love eye shadow and I mean really great eye shadow. 
I get mine from MAC and I like to use one that has a natural color palettes such as browns, gold but I also love my purples.
I really love the ones that have a shimmer look to it.
It's perfect for going from a day look to a night look easily. I use the darker tone as an eyeliner so I do not need to purchase or carry an eyeliner.
I do not like mascara, I do own one but it's not something I use.
Some swear by it, if you are one of them, then your list might be longer with the addition of mascara.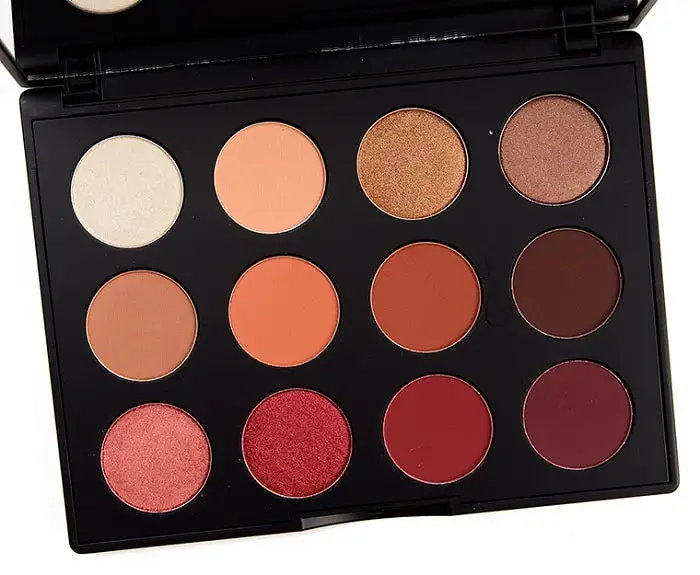 This one is M.A.C Art Library: Flame-Boyant Eyekit!
2// Concealer 
I have been using concealer lately and I love it.
You know that my minimalist makeup list would not be complete without a good concealer like this one! 
And the great thing about concealer, you do not have to have it on all the time. 
Concealer naturally brightens and wakes up the entire eye area which is perfect for my current lifestyle. With a baby, I tend to always look tired even after popping a multivitamin.
It is the perfect secret weapon against dark circles. You can find a great concealer at the drugs store or Sephora. 
3// Blush
I love using blush!
It is the perfect way to enhance your look effortlessly.
My skin tone tends to have a warm undertone to it and I find that rich pink or mauve shades for a natural feel. 
Bobbi Brown has some amazing blush lines you can try.
I also enjoy the collection from the E.L.F line.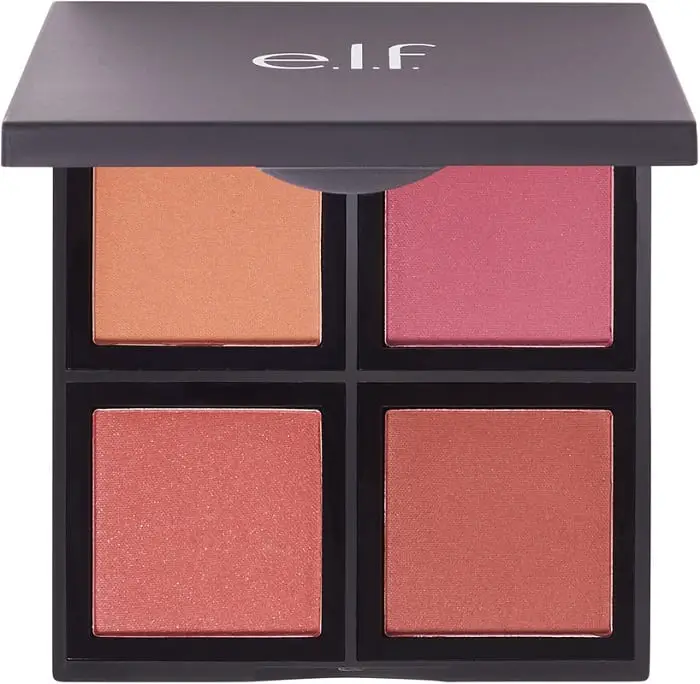 This is the powder blush palette! 
4// Lip Gloss
You know that you have to have a good lip gloss in your minimalist makeup bag, otherwise, what's the point?
For my lips, I like to keep simple and use simple lip gloss. 
I used to use color lip gloss that matched my lips perfectly but now it's so hard to find and sticking with simple lip gloss is way better. 
I am not going to lie, if I can find a colored lip gloss I will get it, but for now. I am loving the basics. 
Some people prefer lipsticks but I just love the simplicity of lip gloss. Even a simple lip balm will do, to be honest.
I am in love with this lip gloss by Fenty Beauty aka Rihanna – Fu$$y and in the shimmering dusty pink (I like to say dusty rose)! 
5// Face Powder or Foundation 
I really do not wear foundations as I have never really found a color that matches my skin tone and or skin type.
But sometimes, if you want to look polished and put together, a good foundation base might just do the trick!
At the moment, I am still using a foundation that I got from M.A.C under the advice of their beauty expert. 
However, my skin still tends to look oily halfway through the day. 
I am currently looking at getting myself BB cream. 
I have heard so many great things about it but I am yet to try it out for myself. 
BB stands for Beauty Balm and it is apparently lighter than foundation (wink – this could be a really great thing).
 "BB cream is coverage, care, and protection rolled into one,"  says this beauty expert.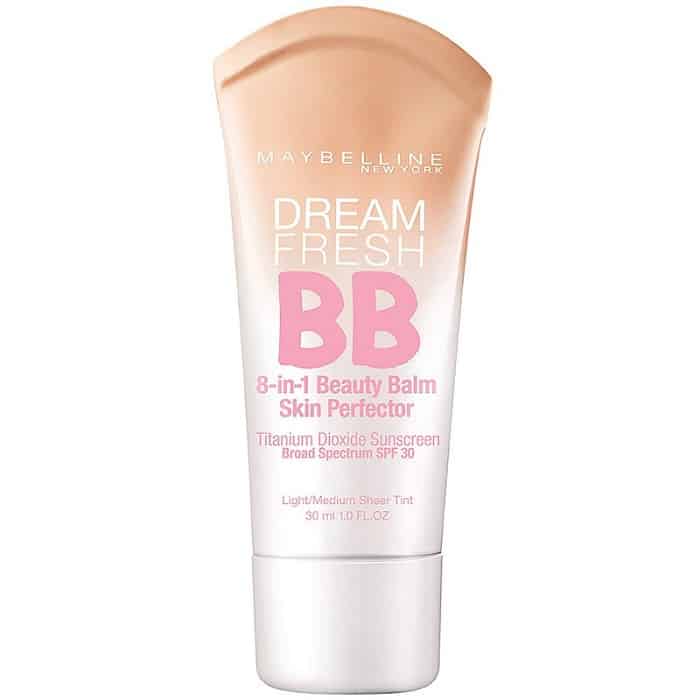 BB Cream from Maybelline
There you have it, my makeup collection list! 
Simple, easy and nothing that is complicated. The goal is to have as little clutter as possible.
What do you think of my small makeup collection?
Are you ready to create your very own minimalist makeup collection?
How to create a minimalist makeup collection
I love to use MAC products and products I find at a drugstore. My favorite drugstore for makeup shopping is Shoppers Drugs Mart!
And if you must, I think Sephora is also a great place to get your makeup collection. 
When creating your bag of minimal makeup must-haves, be sure to use products that use natural ingredients. 
This is good for your skin and will avoid you spending more money fixing damage from low-quality products. 
Be sure to also use high-quality items that are guaranteed to last. 
Cheap makeup is not visually pleasing and they do not last. 
And try to always purchase products that have a dual purpose such as an eye shadow and blush.
Another amazing way to spend less on makeup and makeup products is to stick to neutral colors as much as possible. 
If you worried about down-grading, I would suggest exploring other ways on how to be beautiful naturally!
The Best Minimalist Makeup Routine
I really fell in love with this minimalist makeup routine on YouTube. What do you think?
Specifically, what do you think of her minimalist makeup look?
Click the button to watch this epic minimal makeup routine right now!
Now that you have list of things I have in my makeup bag, will you finally downgrade and declutter? 
Have you tried to have a minimalist makeup collection?
Tell us all about it in the comments below. We would love to hear your experience with it. 
And don't forget to tell us what your minimalist makeup essentials are!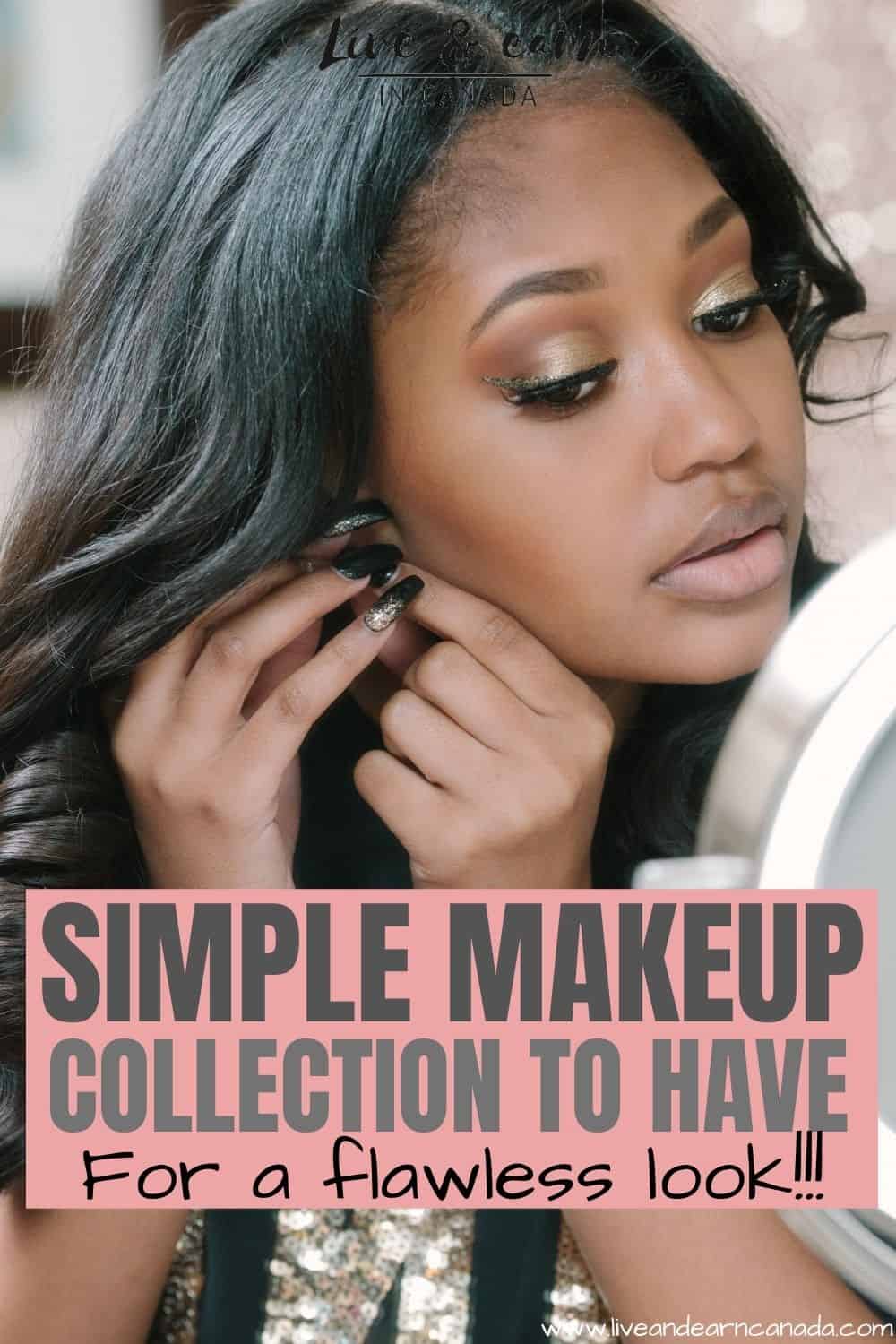 Related:
Brilliant Hacks for Girls to get ready for work quickly
How to look elegant and classy every day for work on a budget
5 Minimalist Makeup Collection for Simple Women – Try Them