Group Costume Ideas For 2021
Are you planning to celebrate Halloween as a group this year? These group Halloween costume ideas will have you looking amazing in no time. 
Halloween will be here before we know it so if you are not prepared, it's time to start planning.
Halloween, even though not an official holiday, is a fantastic time to celebrate, get dressed up, and look anything but your usual self. 
If you scroll on Pinterest, I am sure you will find countless ideas you can all agree on as a group. 
So if you have a group of friends you enjoy hanging out with these group Halloween costume ideas are just perfect for getting that spooky or cute look. 
We are going to be answering the following popular questions: 
Honestly, Halloween is one of the best holidays so if you can celebrate, please do so. 
Get silly and enjoy life. 
So what are the group best Halloween costume ideas out there?
Before we get started on what the best group Halloween costume is, we did want you to follow us on Instagram for more tips. 
We also wanted to take the opportunity to let you know that we use Affiliate links on some of our blog posts. This means that we could make a commission if you click on an affiliate link and purchase something. Read our full disclosure and blog policy for more information.
Awesome Halloween costume ideas for groups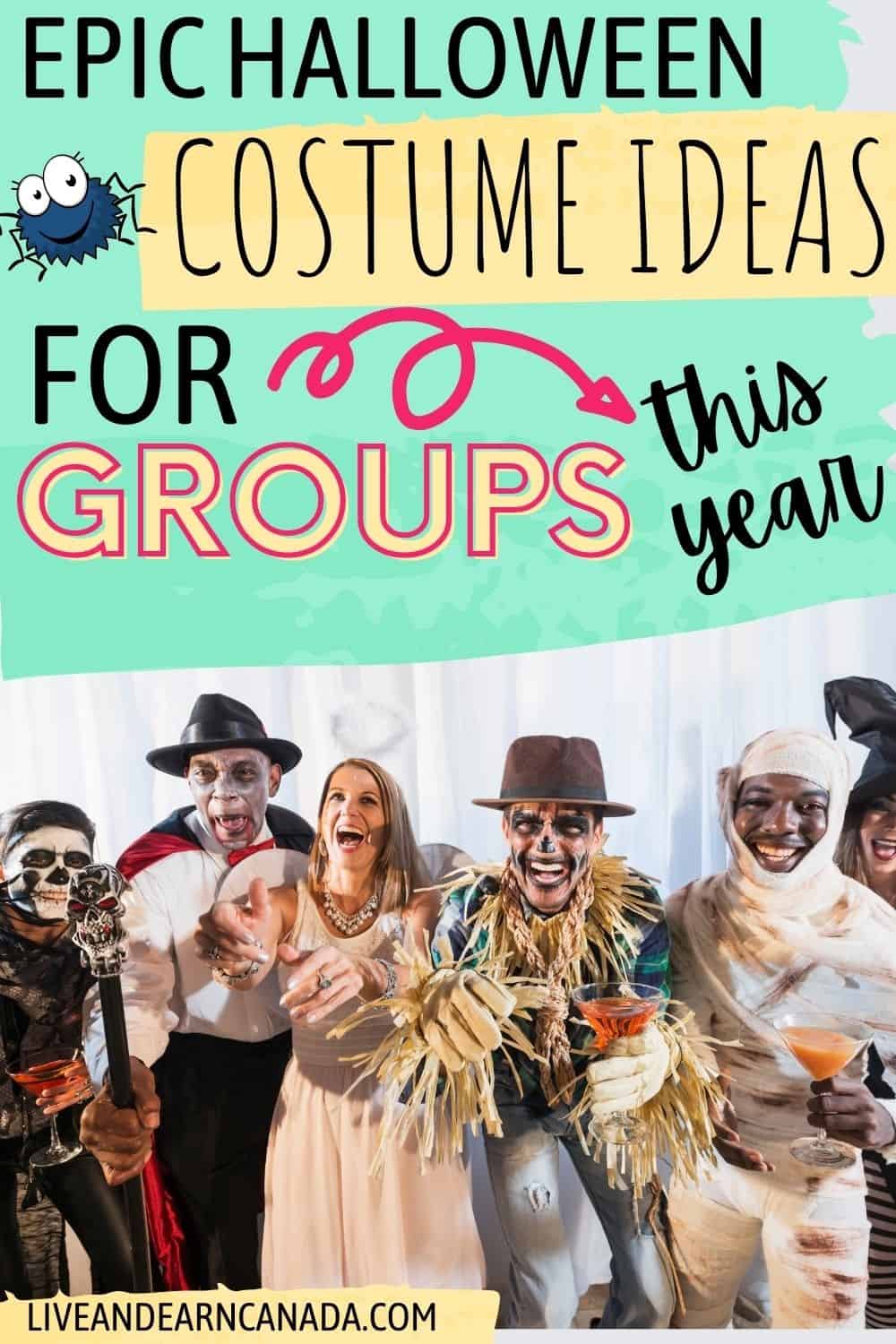 1. Netflix and Chill Group Costume 
If you are looking for a Halloween costume that you and your friend can duo over, this Netflix and Chill costume will do the trick perfectly. 
I love my best friend and anytime we can wear matching outfits to be silly, I am always in. 
So when I was on the hunt for cute group Halloween costumes that I could either wear with my best friend or the group, I came across this Netflix and Chill look. 
You can rock this look with your best friend easily.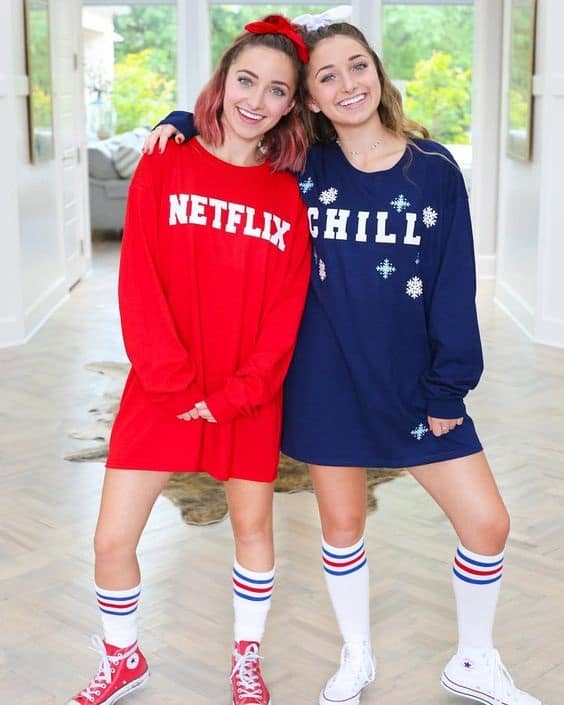 Source: Instagram
2. DIY Halloween Costume – Orange Is The New Black
I am always on the lookout for group Halloween costume ideas!
What do you think of this Halloween girl group costume inspired by Orange Is the New Black? 
I think it's pretty bad-ass. 
I definitely found it hard this year to find cool Halloween girl group costumes, so I am glad this one inspired me more. 
Get a group of ladies that love OITNB and try out these epic costumes for Halloween this year.
And one more thing, it's one of the best workgroup Halloween costumes I have seen in a while.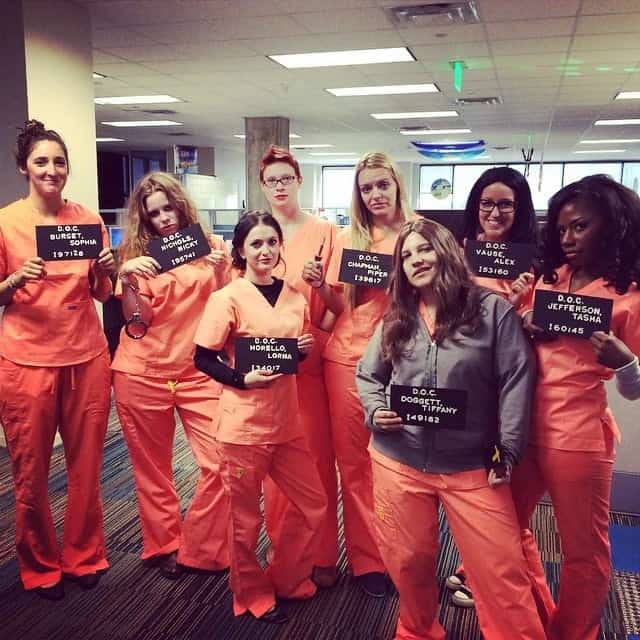 Image Source: Instagram user jmreid89
3. Schitt's Creek Halloween Costume
This amazing Canadian TV is totally amazing
This is one of the best light-hearted feel-good comedies. If you want to be all Canadian, then the Schitt's creek Halloween costume will do the trick.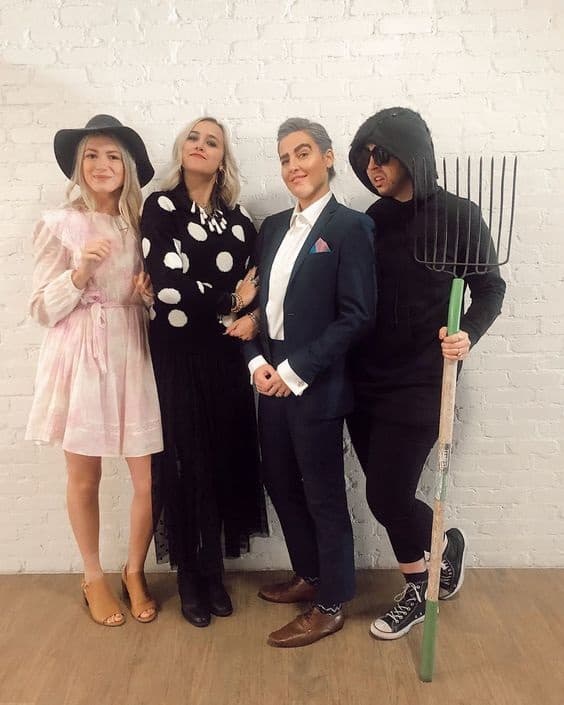 Source: Instagram
4. Winnie the Pooh Halloween group costume
Who just doesn't love Winnie the Pooh? 
These girls did a fantastic job of getting this group Halloween costume put together.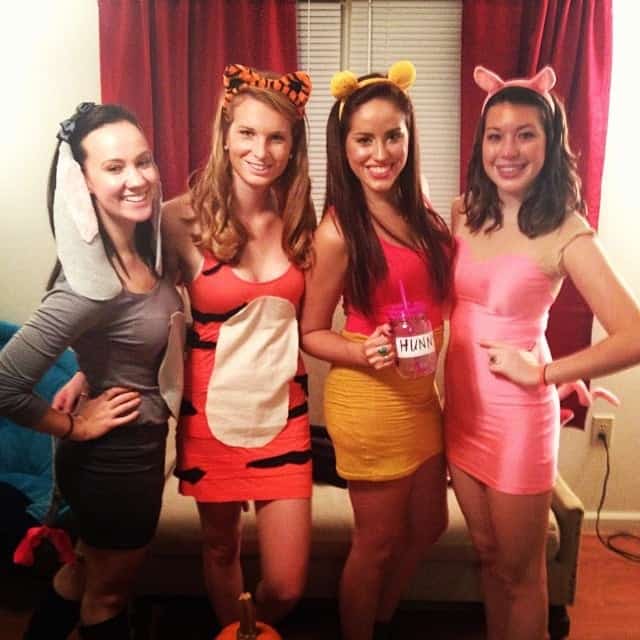 Source: Instagram!
5. Princess Halloween costume
These Princesses go to jail! 
If you are looking for unique Disney Princess Halloween group costumes, this look might just work!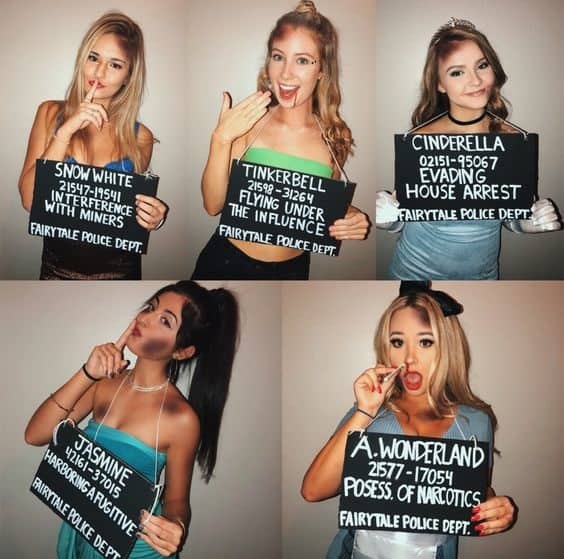 Source: Instagram!
6. Spice Girls Halloween Costume 
Spice up your Halloween look with these stunning group costumes.
In my opinion, the Spice Girls will never grow old. 
If you are a 90s baby and you enjoyed the Spice Girls, grab your closest Spice Girls and put this look together this year.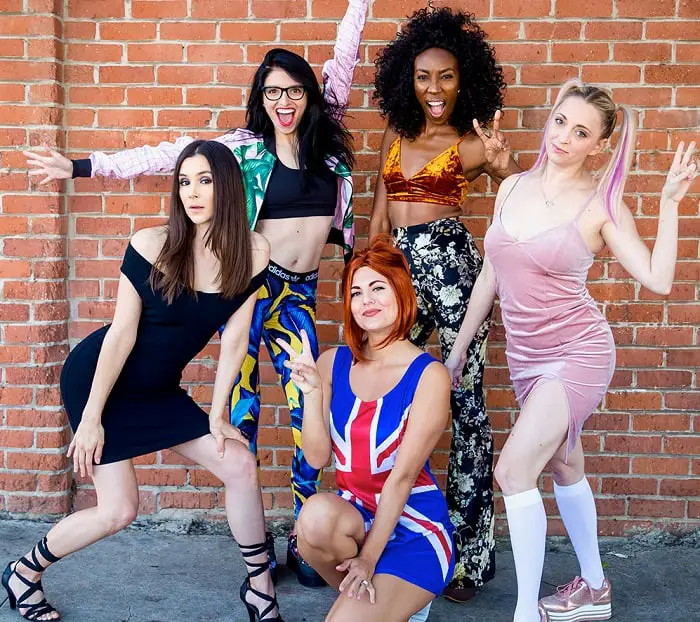 Source: Instagram
7. DIY Ghostbusters Halloween Group Costume
Who ya gonna call?
Ghostbusters of course! 
This girl Ghostbusters Halloween look is perfect for those that have a 4-person girl group. 
If you do, give it a try and tag us on Instagram.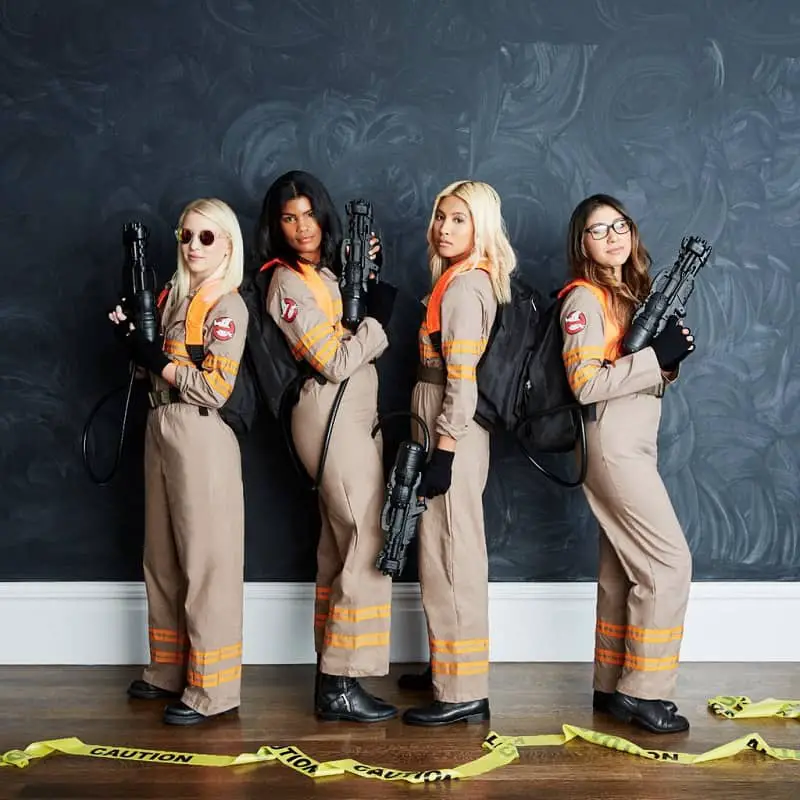 Source: PopSugar
8. The Bubble Gum Machine 
I totally love this bubble gum machine Halloween group costume.
If you are short on time this Halloween season, this can easily be DIYed.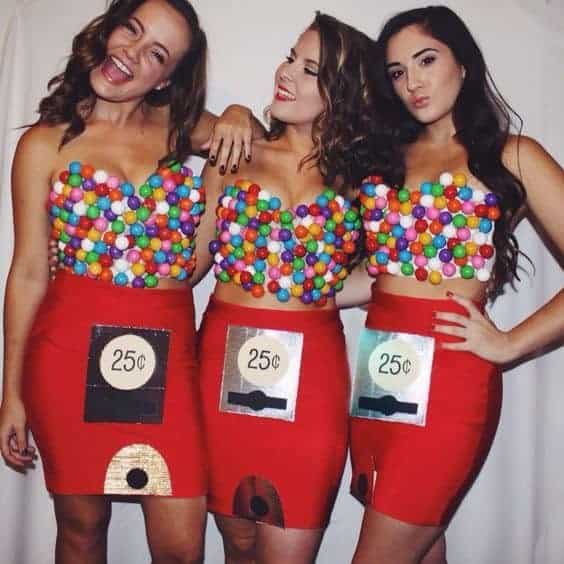 9. Starbucks Costume Idea
Do you like coffee? 
I know I do. 
Be inspired by this Starbucks costume perfect for groups. 
And if you want to score yourself some free Starbucks coffee, then read this!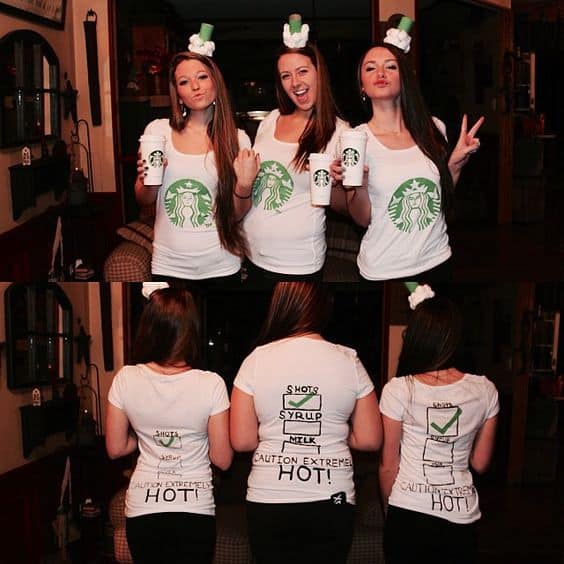 Source: Instagram
10. Stranger Things Group Costume Ideas
It took me a little while to get into Stranger Things, but once I got over the hump, I was completely hooked. 
That's why we need to include it on our list of Halloween costume ideas to try out this year.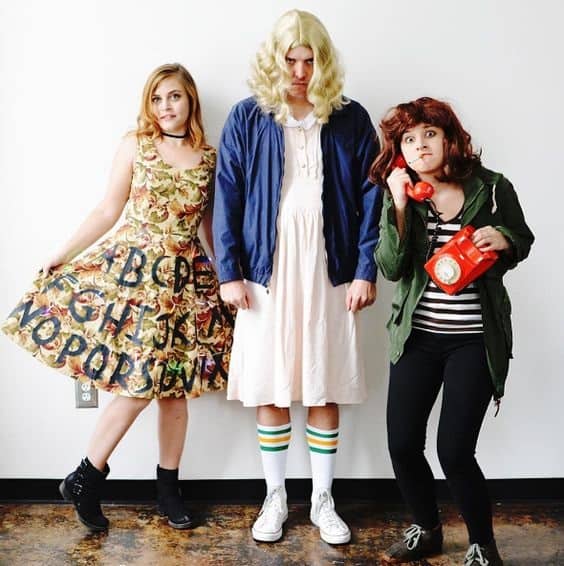 Source: Buzzfeed
11. Snapchat Filter Costume
I love Snapchat and so I found this Snapchat filter costume idea to be genius. 
You will find a lot of great Snapchat costumes on Pinterest but this one just has to be my favorite.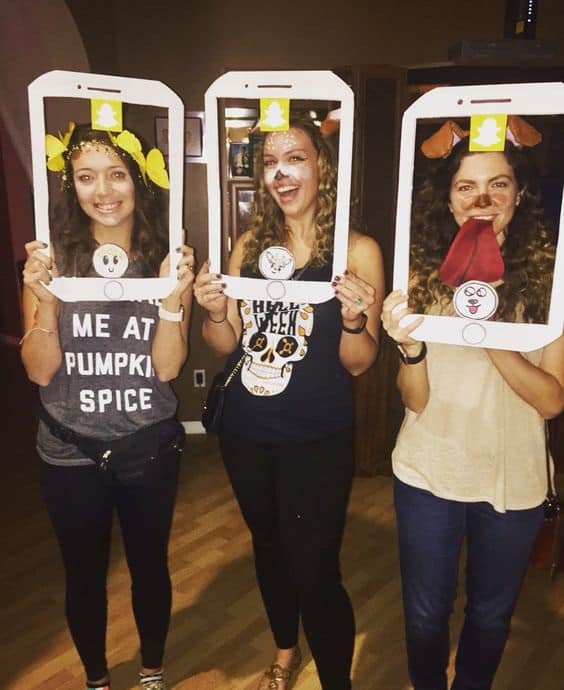 12. The Price is Right
This DIY Price is Right costume is just epic. 
I also love the fact that they are color-coordinated. If you enjoy this simple DIY Halloween costume with your friends.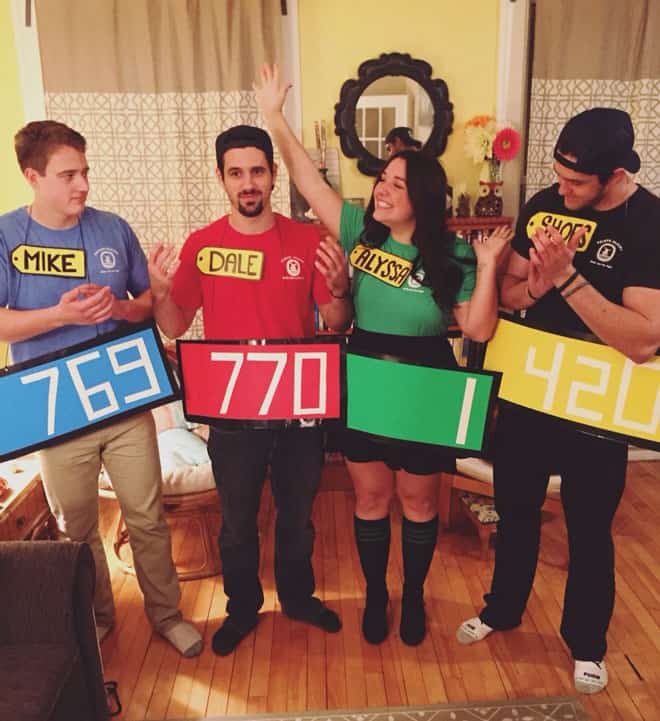 13. Social Media Halloween Costume Idea
This is the Social Media age. 
And if you want to stand out, this social media costume works best. 
I think it is cute and simple.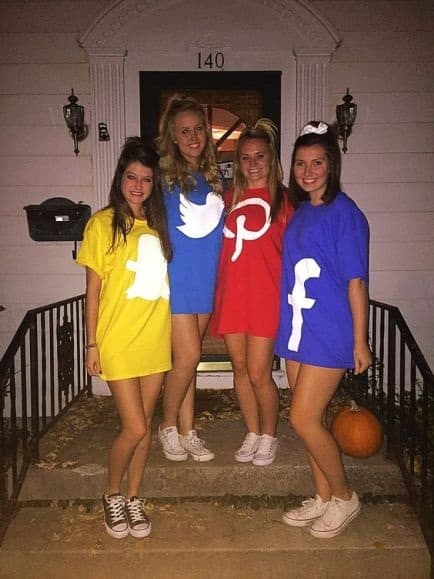 14. Trolls Group Costume
I love Trolls. 
Mostly because of my daughter.
Gel up your hair and spray it with temporary hair color.
I suggest wearing a nude top which makes everything else stand up, put on some colored shorts and your group will be good to go.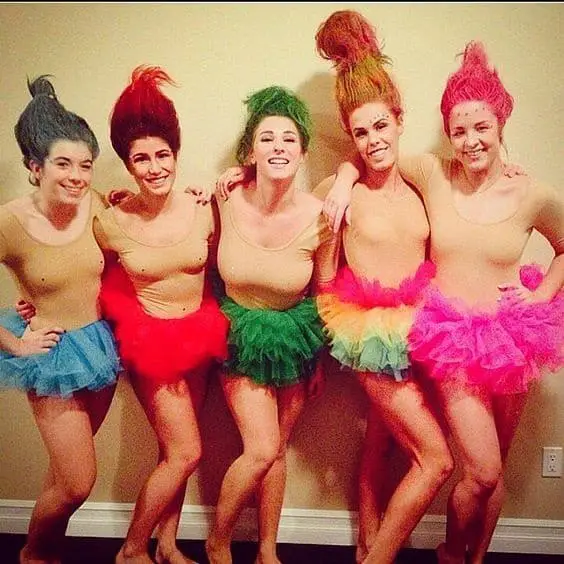 15. DIY Incredibles Costume
Dress up as The Incredibles this year. 
As you know, I am so excited about Halloween costumes this year! If you decide to DIY these Incredibles Costumes for the group, be sure to share them.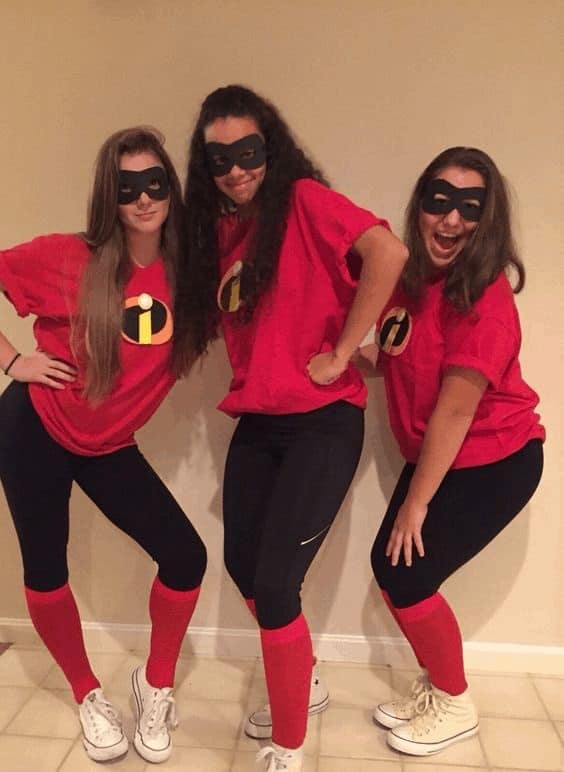 16. The Mummy 
This costume is perfect for groups that are having a hard time coming up with anything for Halloween.
You can easily DIY this and make it quickly at home.
Using gauzes you find at the drugstore or online works well in completing the look. 
For the eyes, these contacts work perfectly.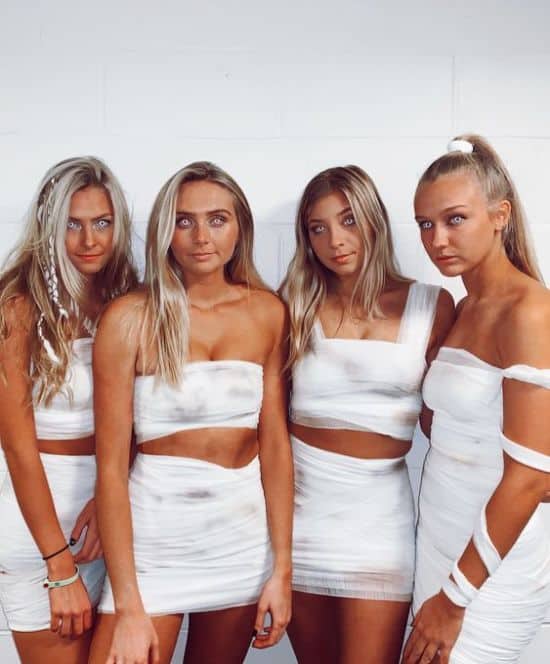 17. Mean Girls Halloween Costume
Mean Girls will also never go out of fashion.
In my books, it is definitely a classic that has stood the test of time and it is here to stay. 
I find that more and more people choose to do this look and it is definitely perfect for groups.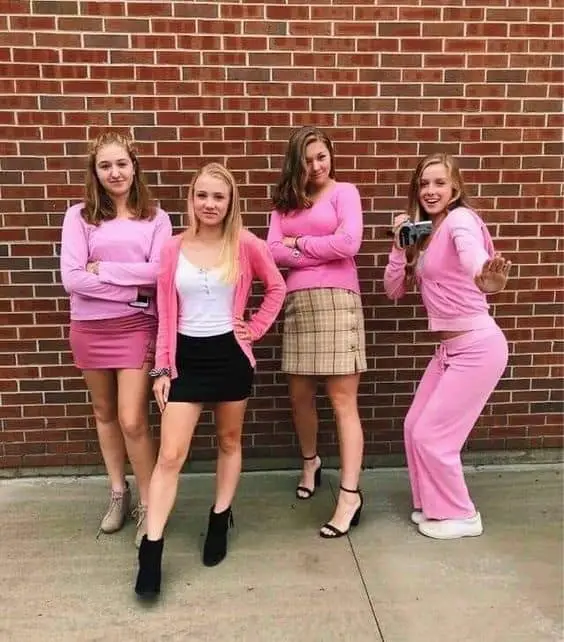 18. Clueless Group Costume
Clueless was such an amazing movie if you haven't had a chance to watch it yet, do it soon! 
These girls did an amazing job in capturing the Clueless look. 
Take a look at the whole shot over at Lombard & Fifth's website. 
I love this blog and I am sure you will find it equally entertaining.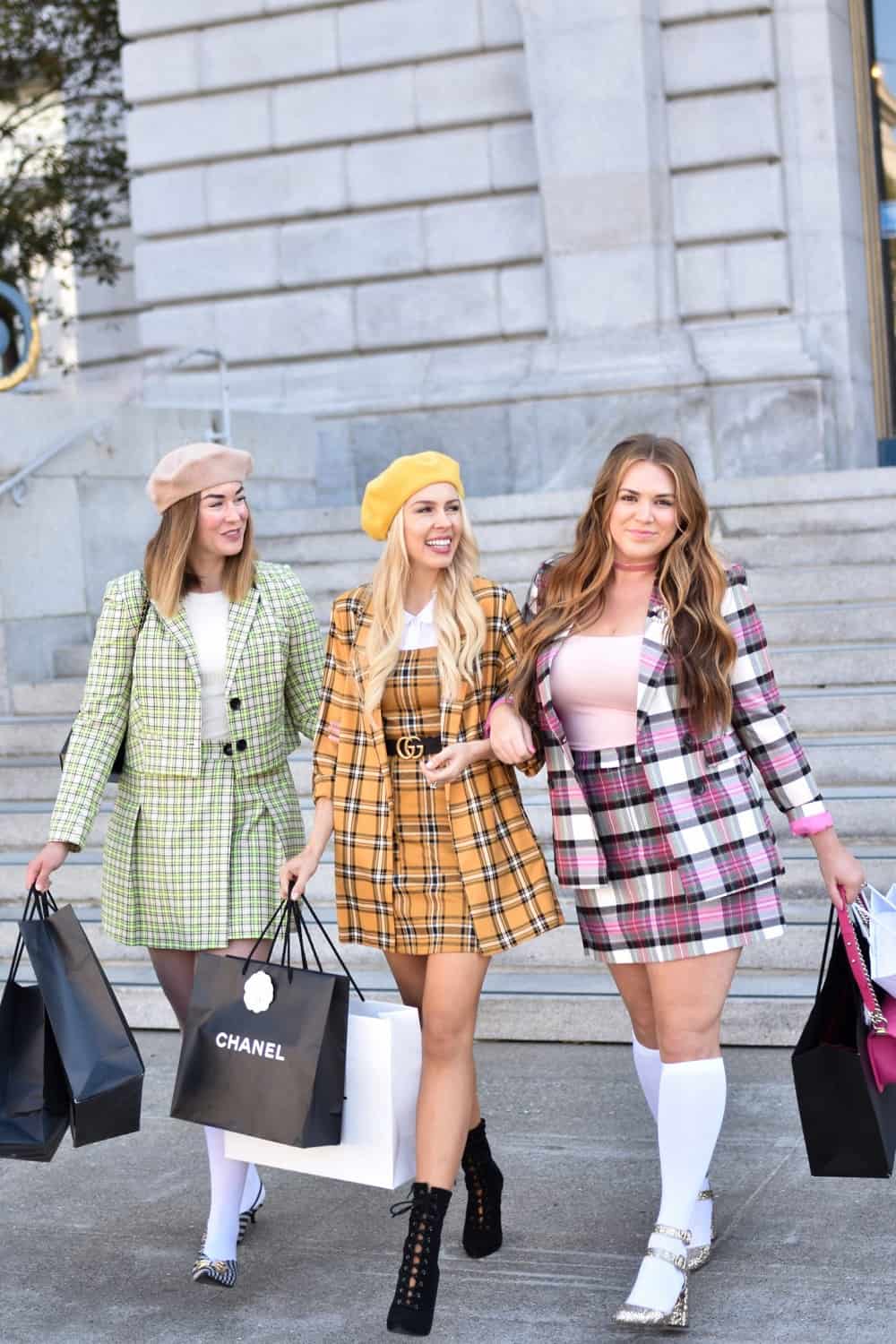 Take a Saturday or a weekend and spend some time with your buddies shopping at your local Halloween store or looking online for cute Halloween costumes you can try out this year!  
Some of these Halloween costumes can easily be made at home too. 
If you prefer to purchase your Halloween Costume Online, here are few places to try:

Read next:
Fantastic Group Halloween Costume Ideas for 2021 -Canadian Halloween