Is Poshmark Available in Canada? 
Poshmark Canada? Is Poshmark in Canada?
Yes, it is! Can you believe that Poshmark is now in Canada? 
I was literally on Facebook the other day and I saw an ad for Poshmark Canada pop up in my news feed.
And I was in total shock, disbelief seems to be more of the right word! I subscribed to the app almost instantly as it was too good to be true.
I decided to try out the platform by shopping on the app which was pretty awesome. Awesome that Poshmark Canada was finally here in my country.
But let's take it back a little and review exactly what Poshmark is and what it should mean to Canadians. 
Ps, if you are interested in downloading the app right now, you can do it right here! For a limited time, you can use my code DIVINENANDI and get yourself a free $15 credit to shop! Be sure to use the code!
Before we get started on Poshmark Canada, we did want you to follow us on Instagram for more tips. 
We also wanted to take the opportunity to let you know that we use Affiliate links on some of our blog posts. This means that we could make a commission if you click on an affiliate link and purchase something. Read our full disclosure and blog policy for more information.
What Is Poshmark? And is Poshmark Coming To Canada?
Our neighbor friends in the US are pretty familiar with this app as they have had it for a long while now.
Poshmark Canada was recently introduced and I am pretty sure most of my Canadian friends know exactly what it is all about.
But just in case, we just wanted to clarify for those that are unfamiliar with Poshmark!
Poshmark is an app that you can use to buy and sell gently used items which for the most part is clothing items.  
Most of the clothes and items sold on Poshmark are designers and name brand clothing that you can purchase or sell at affordable rates.
They are really big on the social aspect of the platform and it shows you when exactly and what items seem to have the most interaction on the platform.
Buyers can like items and interact with sellers via direct messaging before any transactions are ever made.
You can even share and promote your Poshmark closet with friends and family! Which is pretty exciting if you are looking to make extra cash.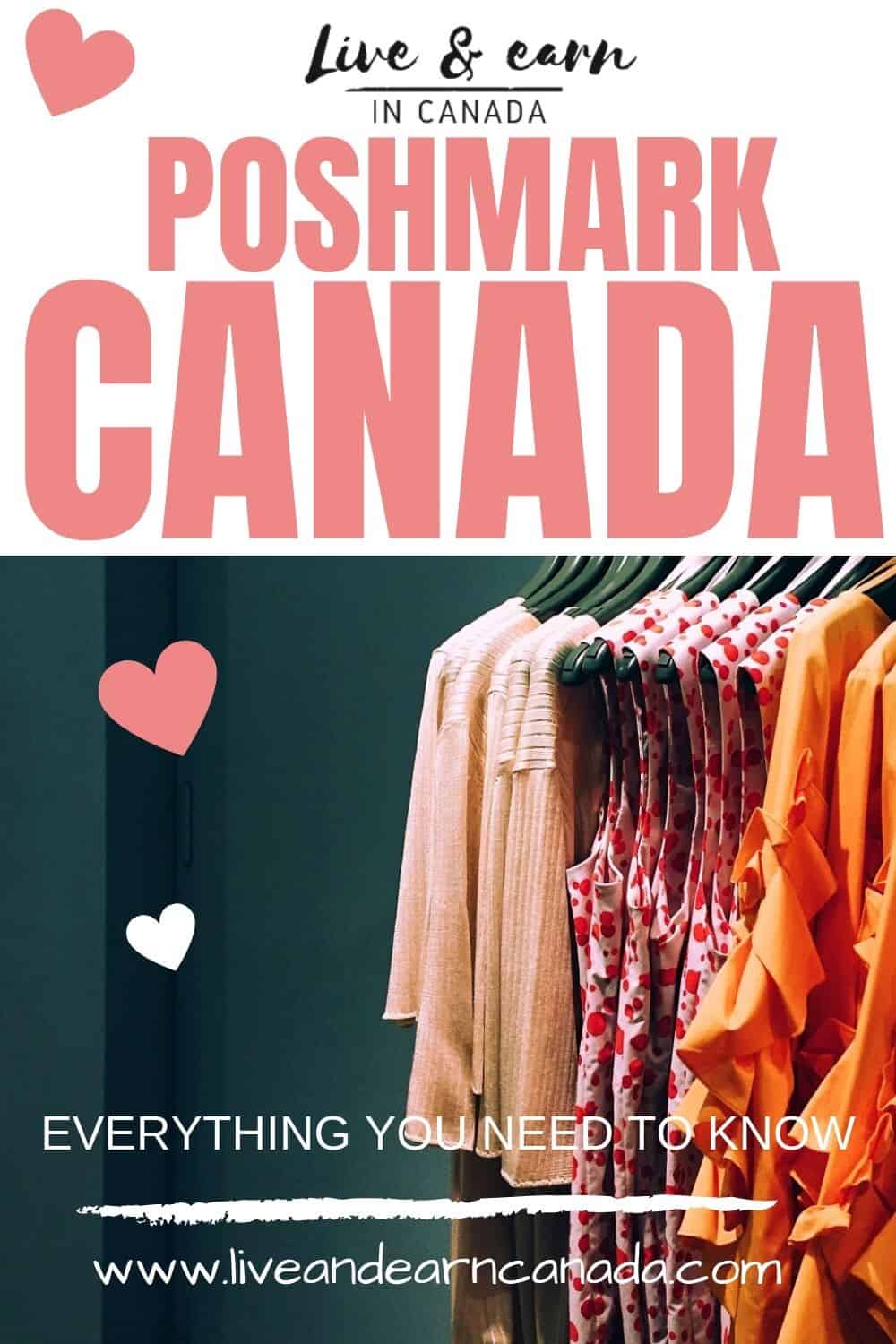 Is Poshmark Legit?
In a day and age where everything seems to happen over the internet, you are right to be concerned about what is legit and what is not.
I can honestly say that Poshmark is legit and we wouldn't highly recommend them if they were not.
In fact, I barely blog about topics I am not a hundred percent sure about.
Poshmark was founded back in 2011 and has been used actively in the US for years now. 
Poshmark Canada "Beta" Stage
If you are Canadian or live in Canada, you can now download the Poshmark app from the App Store and start using the platform right away.
Don't forget to use the code DIVINENANDI to get your $15 added to your account.
Poshmark has been working extremely hard to bring the platform to the Canadian side for a while now and now you can fully enjoy the experience. 
Ps: If you are a Canadian living in the US and using the Poshmark App, be sure to update to the latest version of the app in order to switch between Canada and the US.
Does Poshmark Ship to Canada? 
If you are wondering about Poshmark international shipping, we have some news for you!
When it comes to shipping, they have said that the will not offer international shipping between countries at this time. 
A buyer in Canada will be able to purchase items from the US but they will need to ship to a US address.
They are working on making this better process.
Why Should You Use Poshmark?
If you are looking to make extra money, you can now do so with Poshmark. 
Poshmark allows you to sell clothes and other items you no longer need or want.
Instead of garbaging them, you can simply sell them if they are still in good condition.
If you are looking for a great platform to buy and sell used clothes, Poshmark Canada is as posh as you will get.
The platform is absolutely user-friendly and you will enjoy interacting on it. 
How To Use Poshmark in Canada:
Poshmark connects you with people that have the same style as you. You simply need to download the app right here,  enter code DIVINENANDI and sign up! 
Poshmark makes listing your items extremely easy!
Take a great photo of the items you want to sell with your iPhone or Android device, fill in a full description of what they are, set the price, and you're done.
It is that simple. 
The key is to take really great photos and I will suggest wearing the item to sell and outline it's best features.
How To Make Money With Poshmark in Canada
So you know by now that you can definitely make money with Poshmark. 
I am not going to share with you how to make money with Poshmark, because I just found out it was recently available in Canada. 
And I just literally subscribed to it a few days ago, but I see the many opportunities it offers in terms of making extra cash with it.
If you are looking for a few home-based job opportunities in Canada to try from home, this might be it for you! 
But I also found this amazing YouTube below you might want to check out if you want to start making money with Poshmark in Canada. 
She has listed 10 amazing tips and tricks for making money with the App.
Is it worth it to sell on Poshmark?
Selling on Poshmark is totally worth it if you are trying to get rid of brand items and clothes that you no longer need.
Poshmark is already established and is loved by many women and brands which will make it easy for you to sell any used and unwanted items.
If you are hoping to get rid of things that either do not fit or you want some extra money, go ahead and set up shop on Poshmark! 
My Poshmark Review 
If you love to shop for affordable clothing or items, then you will love Poshmark.
It is one of the easiest apps to use and I love that it is available both on Apple and Google Play app stores.
Once you are signed in, you will notice that the sellers have carefully taken photos that are good to see which helps with selling.
Pro tip: If you happen to sell items on this app, be sure to take clear and edited photos.
And since Poshmark Canada came to this side of the planet, I am excited to do more shopping among my Canadian friends.
The prices on Poshmark are completely affordable and it makes shopping on the platform worthwhile.
As a seller, you might not like all the fees.
But I love the fact that they already have a customer base, so you are not wasting time trying to find people to purchase your items. 
Will you be using Poshmark Canada? Are you already using the App in Canada? If so, please tell us about your experience below.
Don't forget to use code DIVINENANDI to get $15 credit for a limited time. 
Read this next: 
How To Elegant and Classy Every Day For Work On A Budget
10 of the Best Clothing Consignment Stores In Ottawa For Cheap Clothes
Poshmark Canada: Buying And Selling Clothes From The App