Work At Home In Canada
Looking for real job opportunities in Canada that you can do from home?
Working at home sounds like a dream come true for most people.
No tromping out in the cold Canadian weather, no need for formal business clothes, and perhaps a way to truly have integration of family life and work without being fired.
But, what sort of positions can you find that you can do at home and that pays really well?
With the popularity of the internet, most employees are becoming more flexible in allowing people to work from home. 
If you are someone that would truly benefit from working from home, these jobs might just be for you. 
This list is perfect for those that keep asking the following questions:
What jobs can you do from home in Canada?

How can I make money at home in Canada?

What is the best legit work from home jobs?
When applying for jobs next time, take a look at this list and see if the employer offers work from home opportunities that you can maybe take advantage of. 
And if you want to receive exclusive career tips designed specifically for entrepreneurs and those looking to up-level themselves career-wise! 
You can sign up right here!
Our sister blog is filled with amazing opportunities.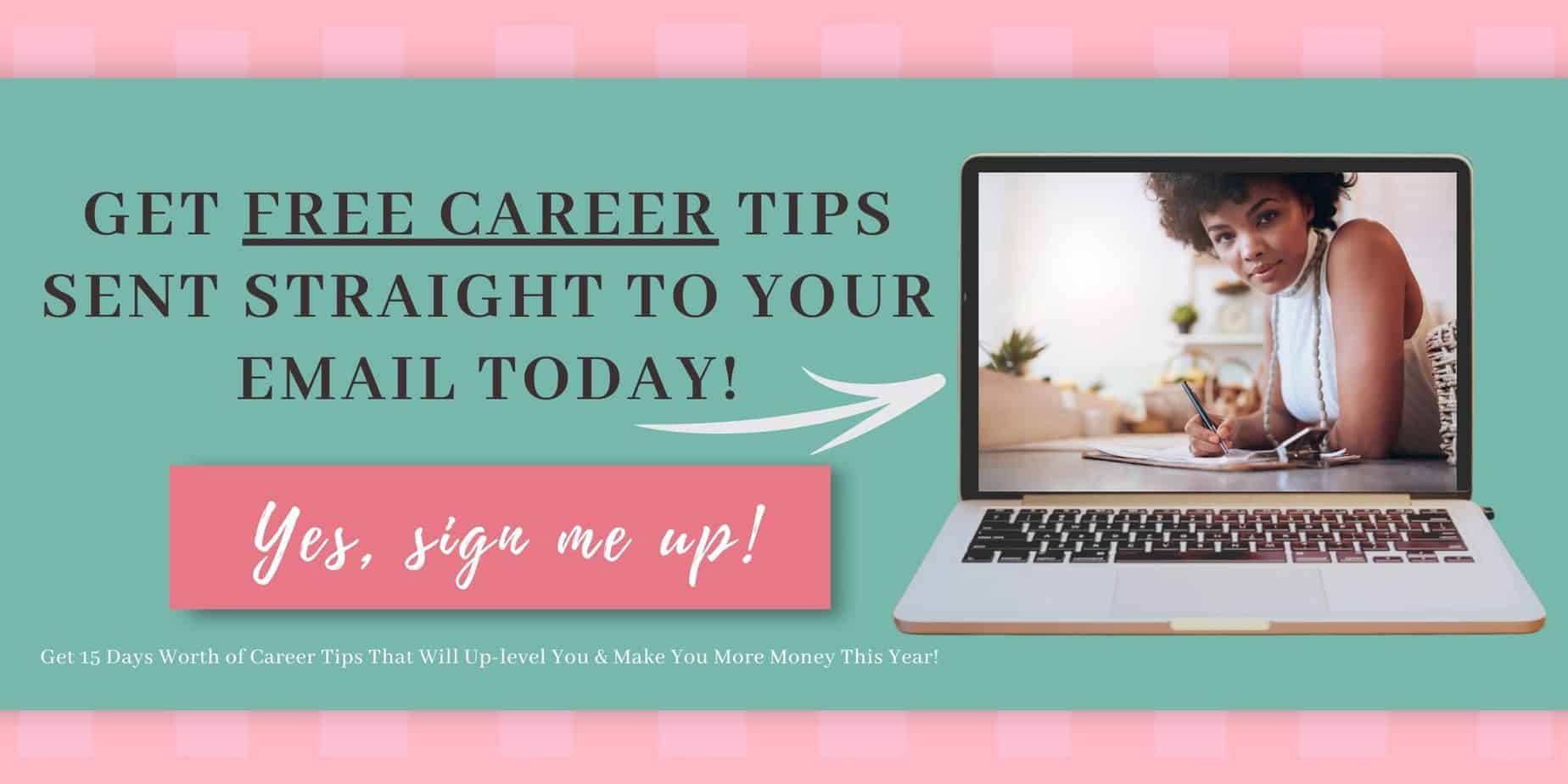 So what are some legitimate home-based jobs in Canada?
Before we get started on the best work from home opportunities in Canada, we did want you to follow us on Instagram for more amazing tips. 
We also wanted to take the opportunity to let you know that we use Affiliate links on some of our blog posts. This means that we could make a commission if you click on an affiliate link and purchase something. Read our full disclosure and blog policy for more information.
Job Opportunities in Canada
If you are looking for a few job opportunities in Canada that you want to attempt doing from home, we have an amazing list below.
Be sure to do a lot of research beforehand.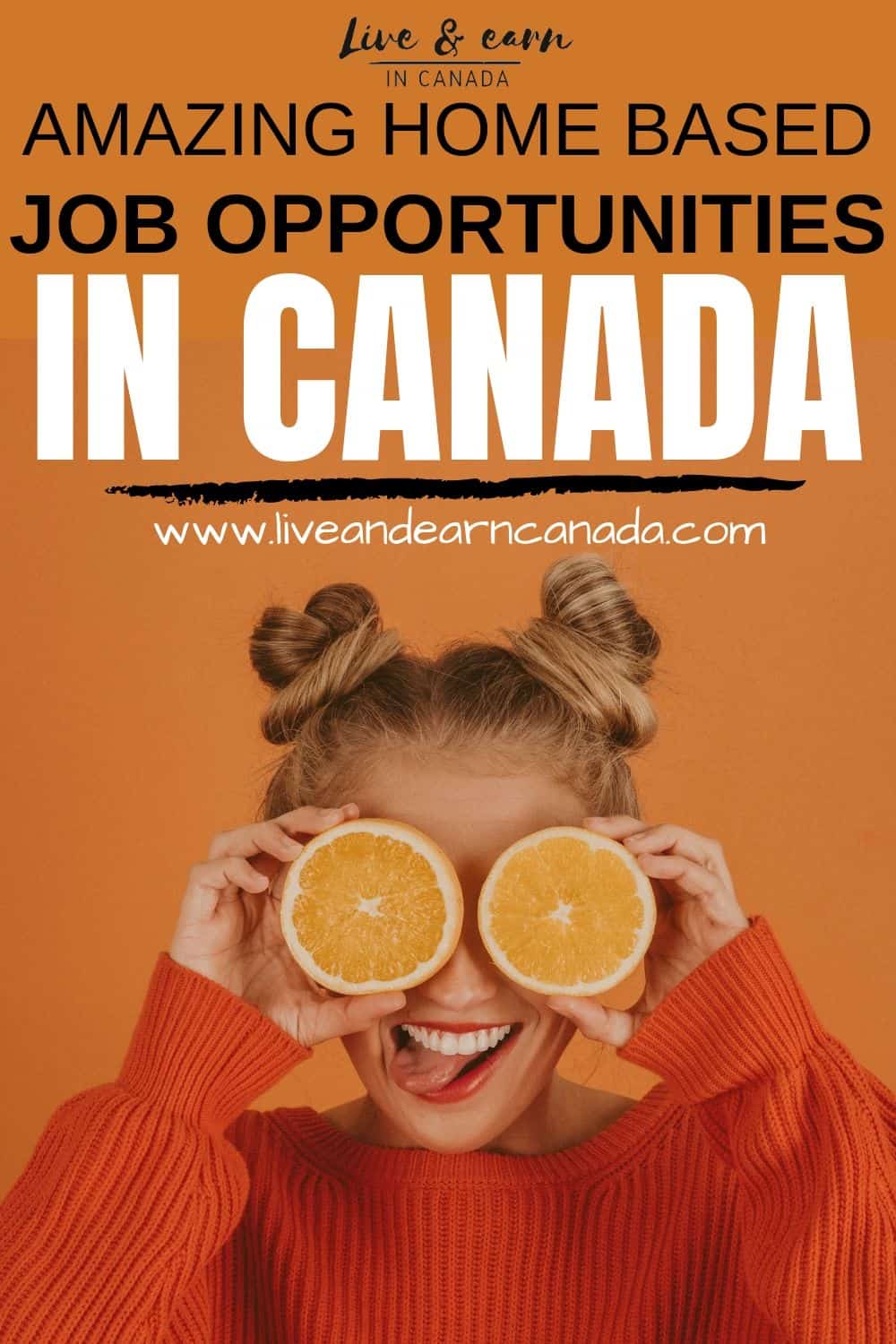 1. Become A Virtual Assistant
Becoming a Virtual Assistant is a hot topic right now.
It is extremely profitable if you know how to go about finding jobs online, and they are plenty of jobs available in this field!
Successful bloggers and small business owners are frequently looking for virtual assistants to do odd jobs for them either full-time or on a part-time basis!
If you are not sure what a Virtual Assistant does, this post will help understand it better. 
But basically, you can expect to manage social media accounts, writing articles for busy bloggers, creating graphics for people, promoting and marketing their businesses.
Expect to make up to $2000 per month working from home as a Virtual Assistant.
Here are a few resources to get you started if you are serious about real job opportunities in Canada that actually makes money: 
Get Fully Booked VA to jump start your freelance writing career. 
It will really help you START your virtual assistant business off strong with a great VA Foundation – and it includes everything you need to build a rock-solid foundation as a VA!
One more thing.
You will get access to all of the resources you'll need to start building out your client roster (aka client leads and skills courses) and your income!
Get full details here and start a business that will allow you to work from home. 
2. Pinterest Virtual Assistant
Do you love social media? Specifically, do you love Pinterest? If you are a pro at Pinterest, did you know that you can get paid to pin?
In fact, this article shares 9 effective ways that you can make money with Pinterest all from the comfort of your home!
So if you are looking for job opportunities in Canada that you can do from home, this is it!
There are so many blogs, online business owners, brick and mortar shops, etc. out there, that are actively looking for Pinterest VAs like you to hire.
Kristin from Believe In A Budget does a good job of explaining more about this high paying side job for women that you can use to earn between $25-$50+ hour. 
Become a Pinterest Virtual Assistant today to make money.
I would love to invite you to enroll in "Become a Pinterest VA" TODAY to learn more about making money as a Pinterest VA today. 
3. Inbound Call Center Agent
An inbound call center agent takes calls typically by using their home phone and computer system from the comfort of their home office (or the living room area -where ever it is quieter), taking orders for products and services.
A few examples of inbound call center jobs could be food chain establishments like a Pizza place or a shopping network that typically receives large orders via phones. 
The establishment will typically train you and have practice calls before you can get started on your own.
You could make between $15 and $20 dollars per hour from home doing this depending on the company.
Some positions are typically independent contracts and some are full-fledged employees looking to hire.
4. Outbound Call Center Agent
Outbound is literally the opposite of Inbound.
An outbound call center agent makes outbound calls to a list of leads given to them by the organization that they work with.
They will try to sell something to the person they are calling such as magazine subscriptions, vacations, or even provide political information during election season.
If you are great with sales, then you will have no issues meeting requirements. Remember call center jobs are not for everyone.
If you are uncomfortable selling, this might not be the right job for you.
Most companies do require that you sell a few services a day to meet their requirements. 
Everything will really will depend on which company you choose to work with and this will determine what type of calls they will expect you to make!
You will definitely be trained, provided with some sort of a script, and learn to be a professional as what they want you to do. 
As I mentioned, you might be required to meet certain levels of sales to keep your position. The big players are earning roughly around $60,000 per year.
5. Fundraiser Virtual Assistant 
As I mentioned, Virtual Assistant positions are on the rise.
Every year you likely get fundraising calls.
Well, they are hiring people like you who work from home to do the fundraising efforts on their behalf.
The pay is usually hourly and can range from $15 to $20 per hour depending on the program and business you're involved with or where you are located.
Those with less experience, expect to earn less money since some of this is based on time on the phone and funds collected.
Phone work can be challenging, but with more experience, you'll always earn more money.
6. Answering Service Company
This is a lot like some of the call center positions mentioned above in terms of pay, but instead of dealing with sales you'll be answering for businesses and taking messages and/or transferring calls as needed.
Calls can be for various doctors' offices, apartment complexes, and other businesses during their lunchtime and off times.
You'll do this from your computer set up right from home. This is an ideal job for most people!
7. Customer Service Rep
Customer service reps typically work in a variety of ways such as via phone, text, email, chat windows and so on.
You would be thoroughly trained on the different products and services and likely need to pass a test or two for each business you'll be serving. 
This is to ensure that you will be able to handle customer problems and issues remotely.
If you are looking for work opportunities in Canada that allow you to work from home, look up a remote customer service rep online! 
8. Online Teaching Instructor
Did you know that they are now offering online schools, and also a few land-based schools that offer some of their less popular courses online?
If you have a teaching certificate in the areas needed and you have experience teaching, you should have no problem finding an online teaching position.
The pay will depend on the school and the amount of work you are been offered.
Some schools make you a full-time employee, and others work with you as if you're an adjunct contractor.
9. Remote Travel Agent Job in Canada
Yes, travel agents still exist and companies are hiring travel agents (sometimes called travel consultants) to answer phones and help clients plan their trips.
Usually, you get paid a combination of base pay, and/or a percentage of sales with these types of jobs depending on your agreement.
So, you might have to make a lot of sales to make enough money, as usual, but you don't make more than 10 percent or so per sale in commission.
But, many travel agents love what they do and often get travel perks too.
10. Transcription Service Work Opportunities
Many types of businesses use transcription services to transcribe big documents. You will be surprised but a lot of companies use this service instead of hiring someone in-house.
There are many work-at-home opportunities for transcribers.
Most of the time the transcribing is medically based but there are also opportunities for other types of transcribing in non-for-profit or private sectors.
A good transcriber can make roughly about $45,000 a year right from home.
Sometimes you're an independent contractor for several companies and other times you will be an employee, depending on who you decide to work with.
If this work from home opportunity sounds good to you, be sure to research it. 
You can learn more about how to make money transcribing documents right here. 
11. Appointment Setter
Many businesses such as in the insurance industry need appointment setters.
As an appointment setter, you'll be calling leads who have expressed interest in potentially meeting with someone to discuss the product or service being provided.
You'll simply call the potential prospect and make the appointments on behalf of the business owner adding the bookings to their calendar.
You might also be required to call back confirmed appointments 24 hours in advance to remind them of their bookings. 
Generally, this position is paid per hour or on an appointment-by-appointment basis. Check out Appointment Setter for some positions. 
And there you have it, a few job opportunities in Canada you can do from home that you must totally give a try! Do you work from home? 
There are many work-at-home positions that you can find today due to the power of high-speed internet and the relatively inexpensive cost of making long-distance calls today.
It's important to check out any company before committing or offering your information to them before you get started, to avoid being scammed in any way.
Typically, other than buying and providing your own equipment (phones, laptops), you should not have to give the company any money to get started.
There you have it, a full home-based jobs in Canada
Read this next: 
Home Based Job Opportunities in Canada That You Need To Try