Tips for Finding Stay At Home Mom Jobs
We excited to share an amazing post on the best "stay at home mom jobs" that are perfect for making extra income!
So you are a stay at home mom right now and you are busy wondering how to augment your income to help out.
You want to support your hubby to cater to the home, and you also want to make use of all the skills you have acquired in life.
You have been looking out for stay at home mom jobs but you haven't had to luck with getting one.
When I chose to stay home to care for my kids, I decided I will do it in style.
None of that trying to live on one income stuff, scratch that, I made up my mind that I will not only stay with my kids.
I will make my stay at home look so comfortable that you will resign your job just to look like me.
If you have been looking for how to make your stay at home worth it, you are in the right place because I will share with you legit stay at home jobs that pay well.
We are going to share top jobs for a stay at home mom that are easy to do and flexible. 
Be prepared to learn about epic easy stay at home mom jobs you can do right now!
Best Stay at Home Mom Jobs
As a first time mom, I knew for sure I wanted to stay home with my baby to nurture and as well as to watch her grow. 
I have been an entrepreneur for over 5 years, but I always had a side job in my pocket in order to secure a side regular income. 
But as soon as my little girl came into the world, I knew staying at home with her would be my main priority. 
As we all know, life can be expensive and someone has to pay those bills.
I appreciate what my partner does, but I needed to help out and foot my side of the scale in order to keep up with our amazing lifestyle.
The only way was to find the best job for stay at home moms that could help pay the bills. 
And I know a lot of you had the same questions about finding these legitimate mom jobs: 
How can I make money as a stay at home mom? 

What is the best job for stay at home mom? 

What kind of jobs can be done from home? 

Can you really make money as a stay at home mom? 

Where can I find great jobs for stay at home moms? 

What can stay at home moms do for work? 
These are all really great questions that we have managed to answer in as much detail as possible below.
As a mom myself, I would consider doing any of the mom jobs listed below if bringing in extra income is your concern!
We came up with the ultimate list of the best jobs for moms who want to stay home with their families.
We understand how important this is for you. 
And it was also important for us to share some legit work from home jobs for moms to help in your journey!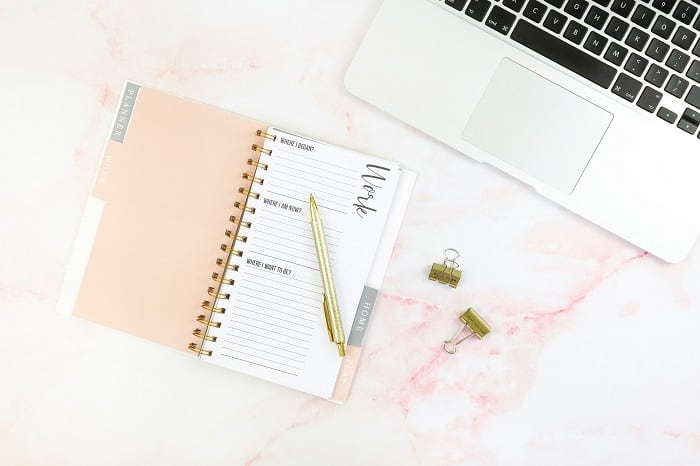 Top jobs for stay at home moms
For me personally, I wanted to find a good job that I could do from home that paid really well. 
If a job took away too much time, didn't pay as much, or was too much work, I knew I didn't want to pursue it. 
I don't mind doing the work, but only if I know it will pay off really well at the end of the day. My time is precious and yours is too. 
With this in mind, we wanted to take the time to share a few legitimate stay at home mom jobs that are worth pursuing right now.
If you have also been searching for the perfect online jobs for stay at home moms in Canada, grab a coffee and keep reading. 
Before we get started on a few stay at home mom jobs that pay, we did want you to follow us on Instagram for more tips. 
We also wanted to take the opportunity to let you know that we use Affiliate links on some of our blog posts. This means that we could make a commission if you click on an affiliate link and purchase something. Read our full disclosure and blog policy for more information.
The best Jobs for Stay at Home Moms
They are so many amazing online jobs you can find these days. Some promise to help you make a decent income and others I found were outright ridiculous!
By knowing this information, you need to be careful with what you get into. 
In other words, you need to be able to weed out the scams and only choose the best of the best.
This meant, we really needed to find good jobs for stay at home moms that didn't sound too crazy or promised insane income. 
My daughter and my family come first, to be able to find something that worked for us as a family was my ultimate goal.
I am sure if you are reading this, you feel the same as I do. 
With a family by your side, wasting time and money is not ideal for anyone. We really wanted to find the best jobs for stay at home moms that pay good money.
Ideally, jobs that let you stay at home with your kids.
This opportunity would be a dream for many for sure. 
The best stay at home mom work will allow you to: 
Save money on daycare 

Spend time with your family

Contribute to your household day to day expenses 

Save money on other things such as commuting to work

See your children often
Ideal jobs for stay at home moms will not: 
Ask you to provide payment credit cards 

Take you over 30 hours a week to complete for pennies

Take you away from your family for hours at a time

Feel overwhelming 
As you can see, they are pros and cons to any job, but by opting for some of the best stay at home mom jobs, you can turn this opportunity into a magical experience. 
So where you are looking for side jobs for stay at home moms or something you can do full-time, we can help. 
Lucky for you, we came up with some of the best side jobs for stay at home moms that you need to absolutely try out!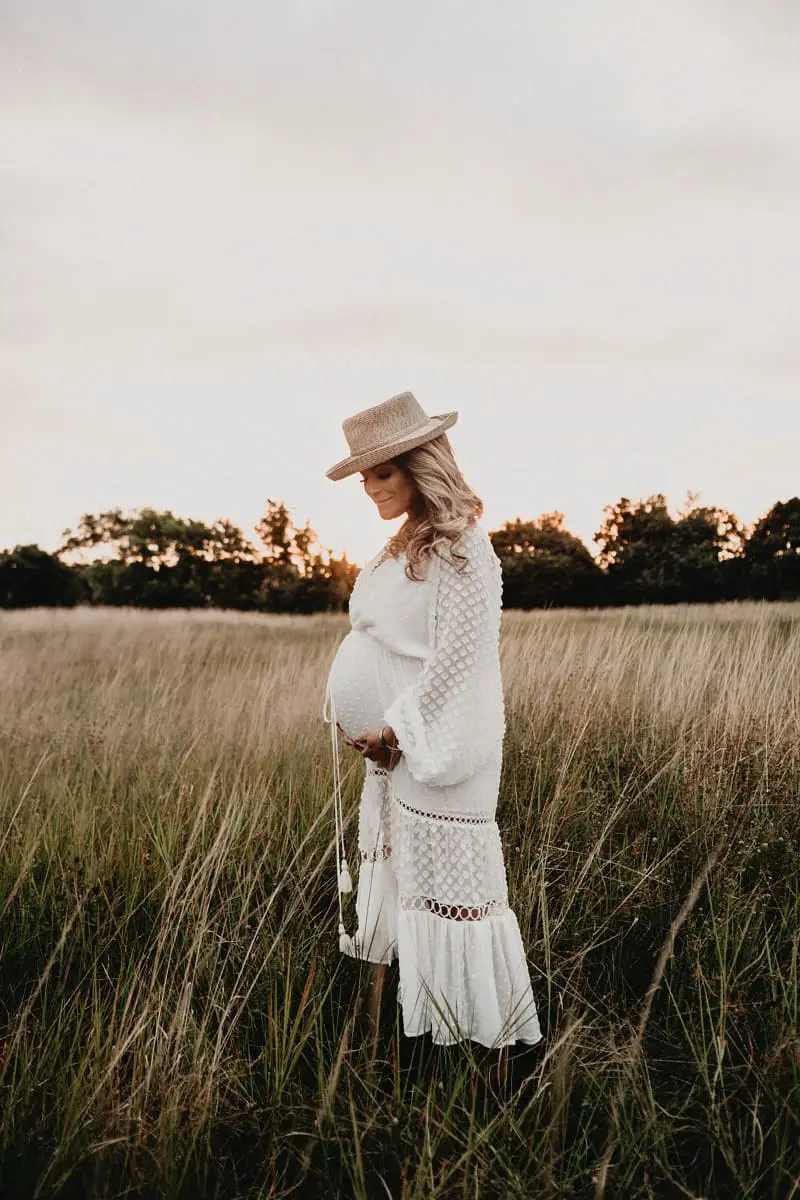 11 Stay at home Mom Jobs That Pay Well
We are excited to share with you a lot of easy stay at home jobs that you can start today to make extra money fast.
Whether you are looking for side jobs for stay at home moms or full-time work from home opportunity, we really have you covered today. 
Are you ready to find jobs that moms can do from home? Let's go…
1. Editor or Proofreader
Are you someone that easily catches errors when you are reading articles, you probably will do better than Grammarly does, it's time you put that ability to use? 
If you have been looking for stay at home mom jobs that pay well, this could be one opportunity you should consider. 
A good friend of mine Caitlin Pyle made over $43, 000 per year part-time.
This is the perfect work at home jobs for moms looking to work only part-time.
You can learn more about becoming a part-time or full-time freelance proofreader here.
Editors are highly sought after because of the explosion of digital content companies online.
Businesses who write content for small businesses need editors who will ensure that their content is well written and proofread before publishing. 
Companies that pay you to be an editor:
Scribemedia- Pay 48-52 dollar/hour
American Journal experts– 11-25 dollars/hour
Cambridge Proofreading and editing– 20-30 dollars/ hour
2. Virtual Assistance
Virtual assisting has become a new way of earning from the comfort of your home and many are jumping on the wagon to explore this job opportunity.
If are looking for the best online jobs for stay at home moms, then virtual assisting might just be for you. 
A lot of online Solopreneurs need their services especially as their business grows. 
The good thing about becoming a virtual assistant is that you can focus on one skill or just offer an array of skills, from social media management to Pinterest VA, etc.
Learn more about how to become a virtual assistant that is actually successful! 
Companies that hire virtual assistants are:
Redbutler.com – Pays 15 dollars/hour (You have to pay a subscription fee to enter the platform)
Belay- Pays 15-20 dollars/hour!
3. Search Engine Evaluator
If you love being online a lot, who doesn't these days anyway? You can work as a search engine evaluator.
Search engine evaluators help companies to analyze search engine results to determine their quality and relevancy to the search queries.
This helps owners of search engines to make better adjustments to their algorithms.
This is a stay at home mom job anyone can do even though it sounds a bit technical.
It is basically about rating the results from search queries, you will be required to have some basic research skills, a little bit of knowledge about pop culture, and fluency in English.
You will be required to work a minimum of 10 hours a week within set time limits.
Companies that hire search engine evaluators are:
Appen– Pays 9 dollars/hour
Lionbridge– Pays 12-19 dollars/hour.
4. Become a Freelance Writer
There are so many amazing online jobs for moms that you can try out.
If you have a passion for writing, you can snag work at home jobs that give you the opportunity to be a freelance writer. 
If you are ready to get paid to write online, then you should definitely jump on the opportunity right now. 
Freelance writing is on the rise because of the huge demand for content for small businesses that are online.
I love freelance writing because it is a major income stream for me as a blogger. 
I wrote a post on how to make 1600 dollars per month from freelance writing alone.
The truth is that anyone can be a writer, except you just hate to seat at the computer to type.
Freelance writing requires experience but if you have been writing stuff, it does not take long to hone your skills and be on your way to making money.
Companies that hire freelance writers are:
Belay- Pays 15-20 dollars/hour!
Scripted– Pays 25/article
If you are looking for the best jobs for stay at home moms with no experience, be sure to learn how to write your way to your first $1k!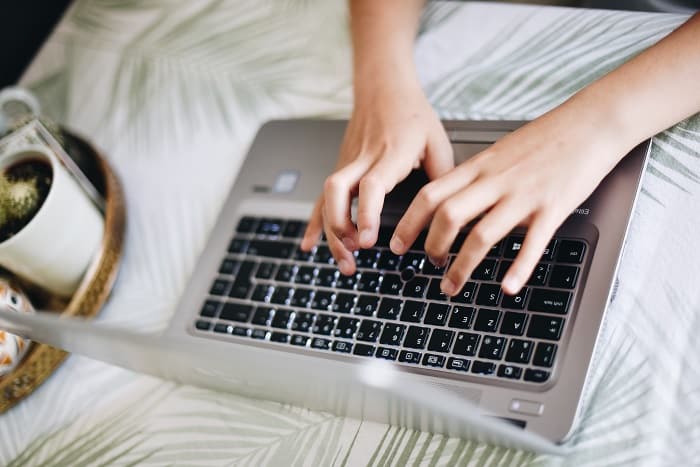 5.Teach English Online
So you are a native English speaker and you have been searching for stay at home jobs that will pay you enough to make a decent living.
This is really the best job for moms! 
If you ever considered teaching  English online, I can tell you that it is really worth it. 
There are other countries in the world whose first language is not English, they use these platforms to teach their kids a second language.
The good thing about this work at home job is that you can choose your own time and set your own hours which is really convenient for stay at home moms.
Some people prefer to teach from 4 am to 7 am EST. 
This is when the kids are asleep so you can deliver your lessons with no distractions. As a mom, this is where choosing your own hours, really works. 
You are more than welcome to create a schedule that works for you and your family. 
Some of these companies require that you have a bachelor's degree while some do not require one.
Here are the companies that hire people to teach English online: 
You will find some of the best legitimate work at home jobs for moms on those sites. 
Be sure to apply today.
6. Executive Assistant
Executive assistants help businesses online to do administrative tasks that business owners may find bothersome. 
If you have some administration skills, you can use them to make money from home by signing up with companies that pay for such tasks.
Some executive assistance duties include writing emails, booking business calls, or sales calls. supporting online businesses in any way that is important to them.
Examples of companies that hire online for executive assistants include:
Boldly– It pays 20-22 dollar /hour (They hire in only some states in the US- about 23, please check to see if you live within the region they hire)
7. Online Tutor
If you love to teach but you don't have the qualifications to teach English online, you can become an online tutor on other subjects.
Online teaching is a big moneymaker these days, so there are always jobs for people who desire to impart knowledge to others.
I consider moms to be the best teachers and what is more of a fitting job than tutoring? Jobs for at home moms can be hard. 
So really finding the best fit is what we wanted to do. Find a job that you can easily incorporate into your day to day lifestyle.
Companies that hire people to teach online are
Chegg– It pays 15 dollars/hour
Tutor.com– It pays 9- 13 dollars/hour.
8. Customer Service
Becoming a customer service agent is one of the easiest stay at home mom jobs you can do these days.
Especially if you love interacting with people and proffering solutions to issues.
Most companies outsource their customer service to other companies that hire people to do the work remotely.
Example of companies that hire remote customer service personnel are: 
Kelly Services -Pays 13-15 dollar/hour
Vipdesk -Pays 18 dollar/ hour
If you have wanted to work in customer service, this could be your opportunity. 
Some of the best jobs for stay at home moms are those that you can get the opportunity to interact with other people. 
And customer service allows you to do just that. 
So be sure to give it a try today! 
9. Be a Chat Agent
If you love customer service agent work but don't want to be on the phone always, you want to only offer email support and chat support to businesses, you can work as a chat agent.
These are some of the easiest jobs to do at home for moms even with a young baby around. 
Companies that pay you to chat with their customers and provide support services are: 
Chatshop– Pays 10 dollars/hour
Sedgwick -Pays 10 dollars/hour
Automatic  – Pay rate varies.
10. Social Media
Are you conversant with social media and how it works, you can sign up with the company below to offer social media services to small businesses.
Social Element- Pays 15 dollars/hour
11. Become a Stay at Home Mom Bookkeeper
If you are looking for legitimate stay at home mom jobs, I highly suggest that you look into bookkeeping!
Whether you have the experience or not, you can learn everything you need to get into bookkeeping and start making a decent income on the side from home.
What exactly do bookkeepers do? 
Bookkeepers are typically hired to record financial transactions for small businesses.
If you love numbers, this may just be the job you need to start making extra money from home. 
Now you have these 11 opportunities to make your stay at home life beautiful, so go do it. Our goal was to find the best way to increase income for stay at home moms. 
As much as we wanted to list everything available, we really wanted to capture and write about the best stay at home jobs for moms, because you deserve it.
And we know you can do it, which means you will only provide the best for your families. 
Tell us in the comments: 
Which of these stay at home mom jobs will you try today?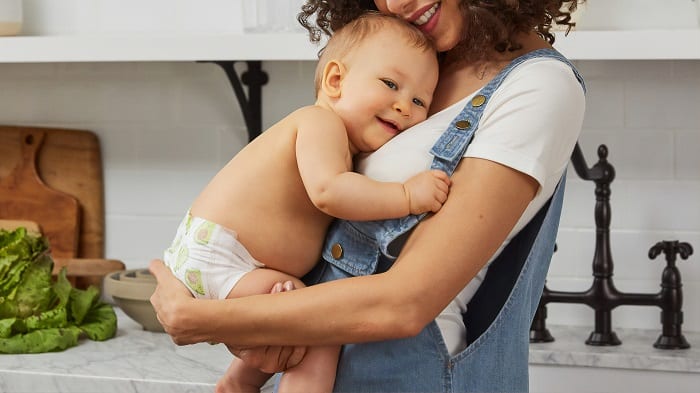 Stay at Home Moms Jobs Canada
Are you in Canada and looking for work from home jobs for yourself as a mom?
Most of these jobs listed can also be completed by awesome Canadian moms as well.
As long as you have a good computer, a cellphone in some cases, and a great internet connection, you will be able to complete any of the work at home jobs listed above!
Here is a summary of more stay at home jobs for moms: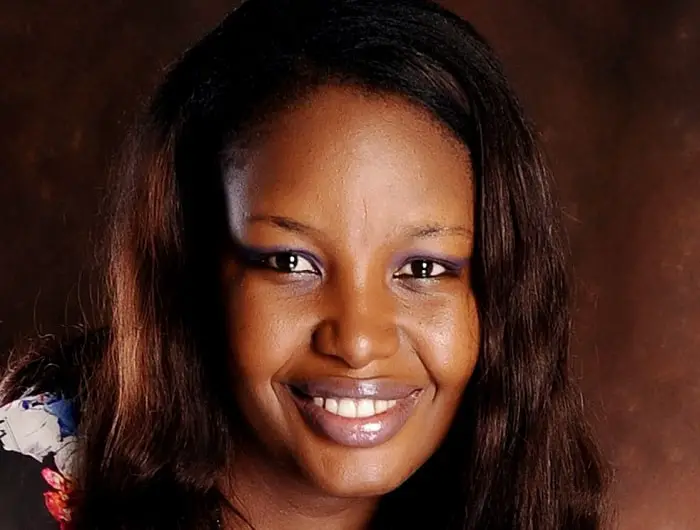 Elizabeth is Blogger and freelance writer whose passion is to encourage stay at home moms to support their lifestyle by starting a home business.
She has over 12 years of combined experience in HR, Telecoms Engineering, and Blogging.
She can be found blogging and teaching at thehomebusinessowner.com Blog.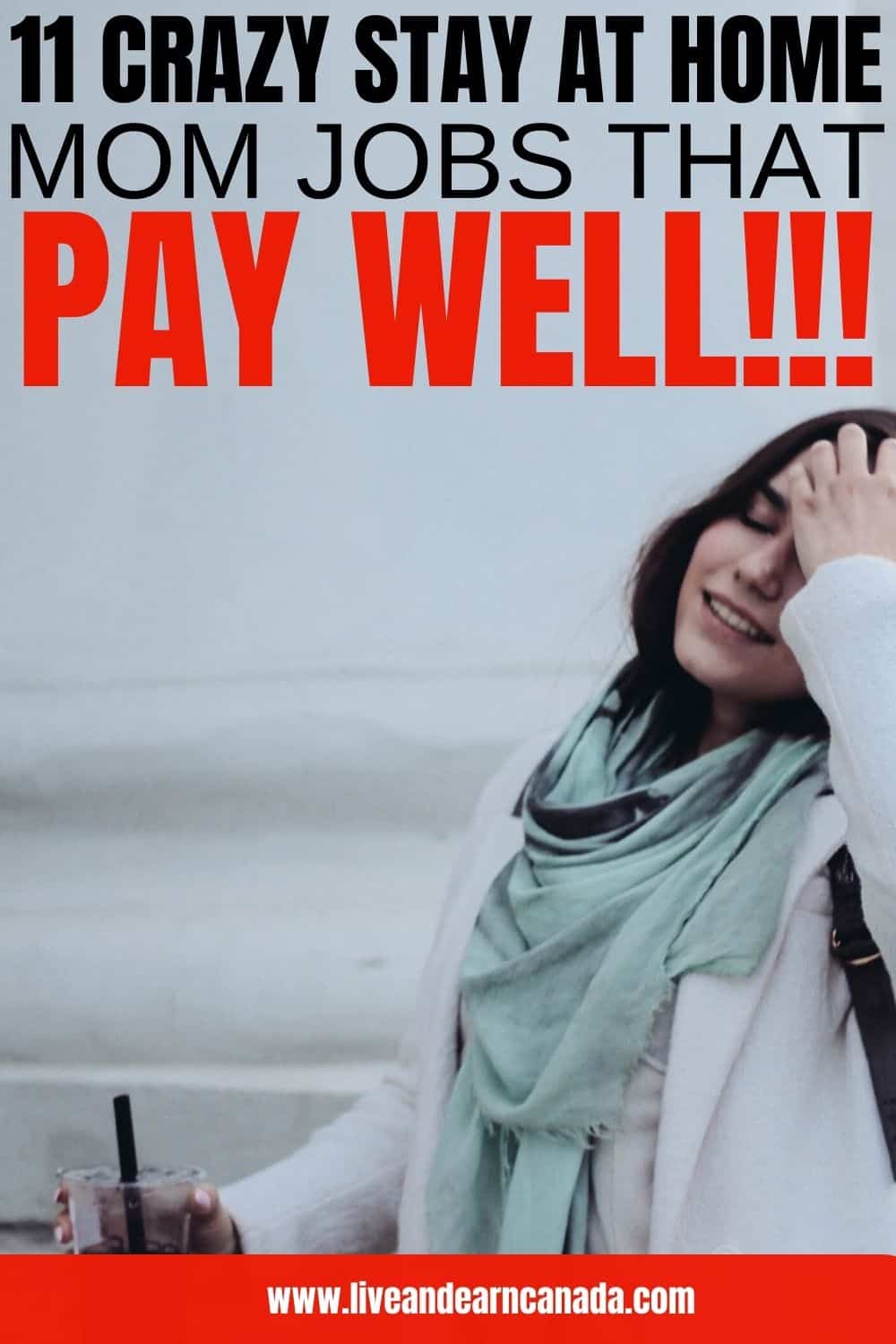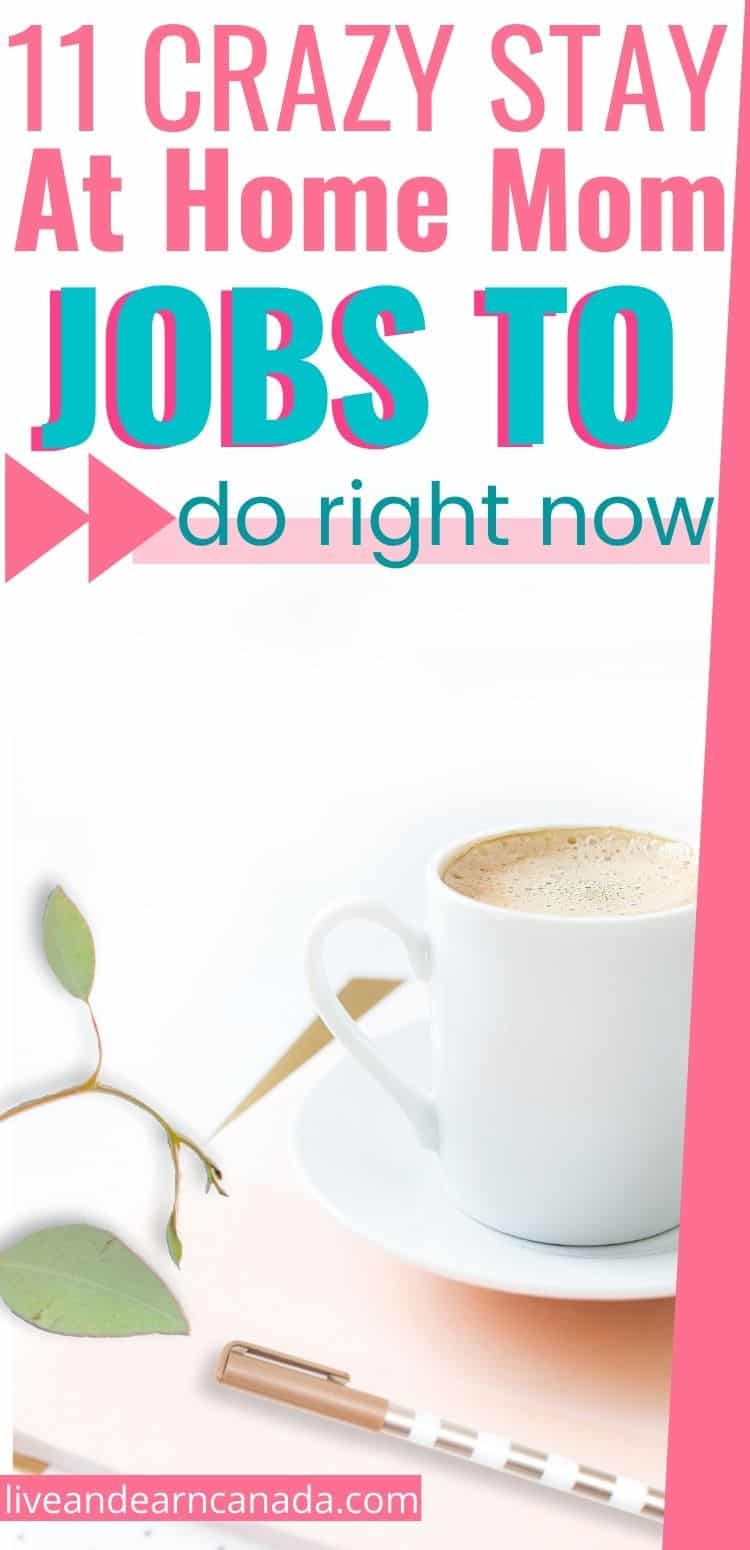 Related Stay at Home Mom Jobs:
Home-based Job Opportunities in Canada That You Need to Try
20 Summer Jobs in Canada That Pay Extremely Well 
11 Crazy Stay at Home Mom Jobs That Pay Well in 2021