Is Paribus Legit? 
If you love to shop online as I do, then you will love this app. This is the ultimate Paribus review, and we are going to share everything you need to know.
Saving money has now become extremely easy with the Paribus.
With the Paribus app, you can get notifications sent directly to your phone when the price drops or when your favorite retailer suddenly drops their prices due to adjustments.
What happens to that money?
Well, you get it all.
This adds up, especially if you shop a lot or you are on a tight budget!
So is Paribus legit or a scam? 
We have read a few things only and we have had a number of you ask us if we recommend Paribus. This inspired us to do a review post to help you understand better. 
You are going to have to read my full Paribus review to find out if I recommend it or not. 
My inbox is typically filled with great questions like these:
Is Paribus a good idea 
How does Paribus Make money 
Is Paribus Safe? 
Is Paribus a scam?
And honestly, you do have reasons to be concerned!
If I am handing out personal information, I would like to know what I am really getting into that's why this Paribus review will be helpful to many.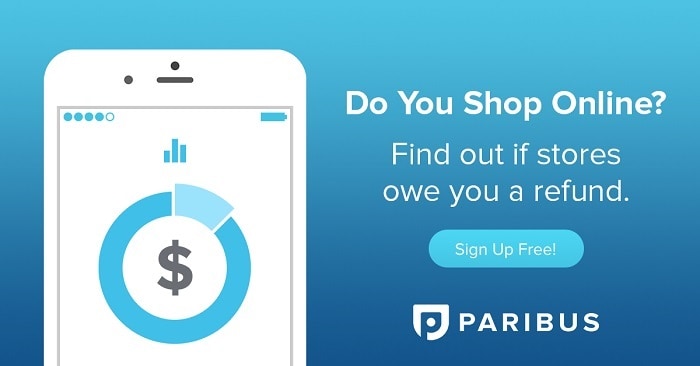 Before we get started on our ultimate Paribus review, we did want you to follow us on Instagram for more tips. 
We also wanted to take the opportunity to let you know that we use Affiliate links on some of our blog posts. This means that we could make a commission if you click on an affiliate link and purchase something. Read our full disclosure and blog policy for more information.
What is Paribus? 
Paribus is a relatively new site that monitors your purchases and once a price drop is detected, they refund you the difference.
Capital One is the parent organization of this site.
The required age for sign up is 18 and older and sign up is free.
Eric Glyman and Karim Atiyeh founded Paribus back in 2014 and Capital One bought it in 2016. Paribus can be obtained as an app for iOS users, however, it is being rebuilt for Android users.
If you happen to be an Android user, you have nothing to worry about though.
This amazing app is also available online. 
As outlined above, Paribus monitors your online purchases to detect price drops and provides
you a refund of the difference.
This is perfect for those of you that are big online shoppers but you are also looking for additional ways to save money.
I don't know about you, but anything that put's money back into my account, makes me a happy camper. 
According to Paribus: Over $29 Million in Savings was giving to its users! 
If you are ready to get in on this, you can sign up with Paribus here and saving as well!
Most stores have price guarantees, whereas; if they have a sale after you have purchased your item you are able to request a price match or claim for an adjustment.
And they would typically refund you the extra amount you would have paid at the time.
Here is where Paribus becomes helpful, they save you the hassle of filing these refund claims yourself and also the time it would take to go through all your past purchases.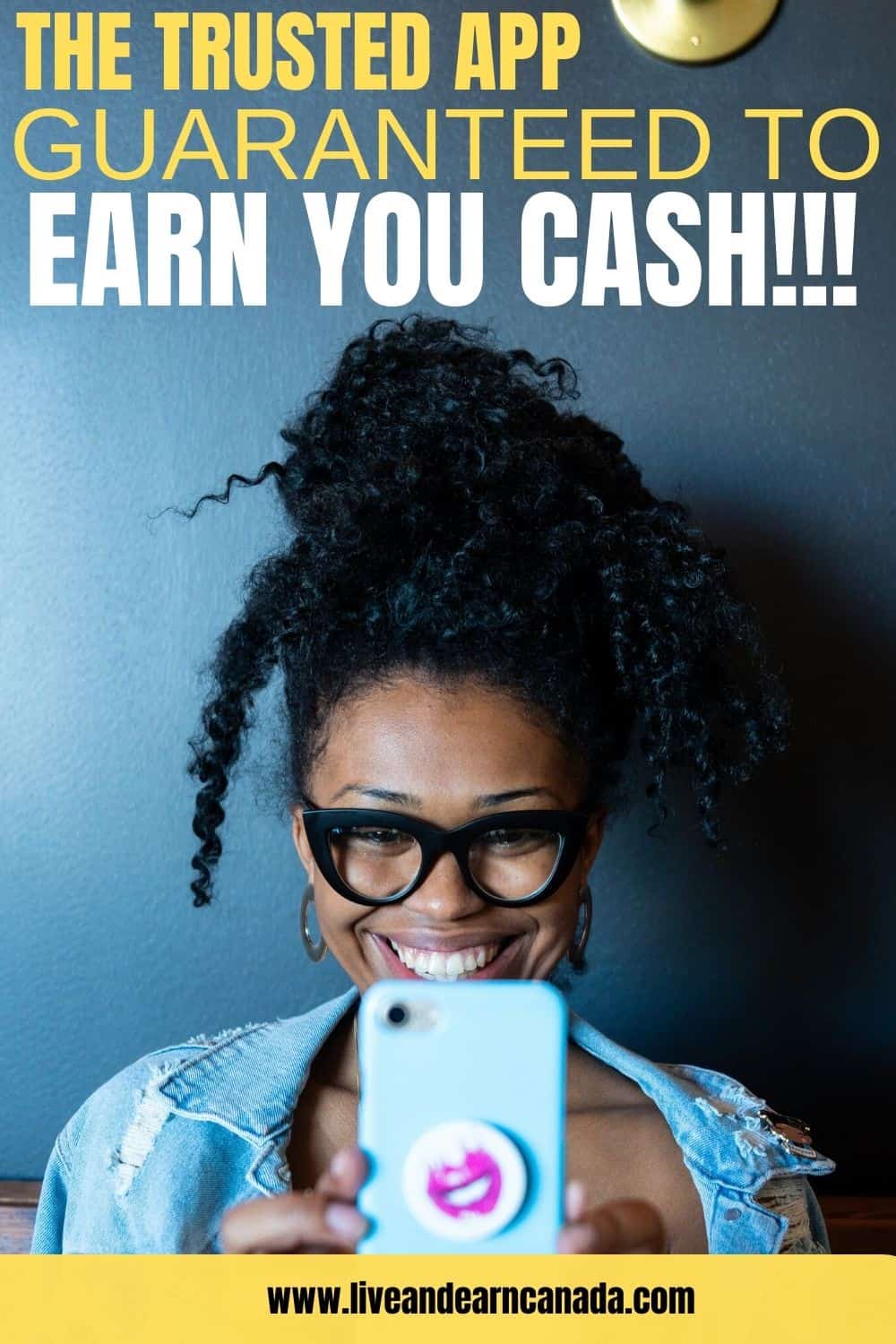 How Does Paribus Work and Is it Worth It? 
Once you have the Paribus App installed on your phone or the extension on your computer, most of the heavy work is done on your part.
The app will work in the background and you can go ahead and make your purchases as you normally would. 
But here's the catch, Paribus has a feature called Paribus Receipt Fetcher which has to get full access to your email in order to work.
"Full access", in this case, means read, send and delete access!
In other words, for Paribus to work, email access is required because most companies will typically send you your receipt via email. 
Once this access has been granted, Paribus then scans your email to see if there have been any price drops on any of your past purchases. 
When a price difference is found, it will send you a notification. 
Here is a bonus for you: It will also send a message to the store's customer service asking for a refund on your behalf! 
I found this feature extremely useful, only because I tend to be really busy and now one has the time to follow up to claim these discounts!
Baby and a busy work schedule do not leave me with much time to do anything else and that is why I just love Paribus! 
The refund is processed to the card used at the time of the transaction or if you prefer to get it via PayPal, that is also an option.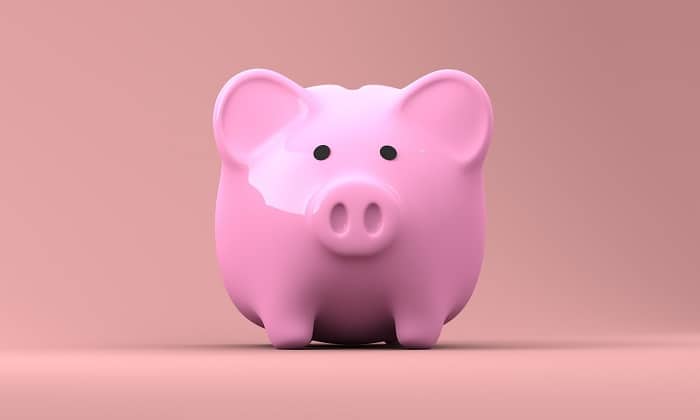 What Stores Does Paribus Support?
Paribus works with quite a few stores in order to help you save as much as you can.
In fact, according to their website, they track purchases from over 25 major retailers including: 
Target 

Nordstrom

Walmart

Gap

Macy's 

Costco

Banana Republic

Kohls

Old Navy

Best Buy

Home Depot

Wayfair
And many other big brands.
As you can see, they support a lot of stores and if you shop at these places, then Paribus may be worth it for you.
You can find the full list of stores they work with right here! 
Can you get a refund from Amazon using the Paribus App? 
You might have heard that as of 2019 Amazon no longer has a price protection policy which makes it difficult to use the Paribus app or extension. 
However, you can still get a refund from Amazon using Paribus in other ways. 
You are eligible to get a refund from Amazon only on shipping fees.
This is only possible if your products are not delivered to you when they indicated it would be delivered.
This is a bit hard as for the most part, Amazon is pretty good on their deliveries in my honest opinion. 
NOTE: Paribus will need access to your Amazon account if you want this feature to work. Something to think about before joining. 
Is Paribus Free to Use
They are no fees associated with using Paribus. 
It is completely free to use and you can take advantage of this right now.
You do not need anything crazy like a credit card to sign up with Paribus to take advantage of all it's amazing opportunities. 
Feel free to create your Paribus Free account right here.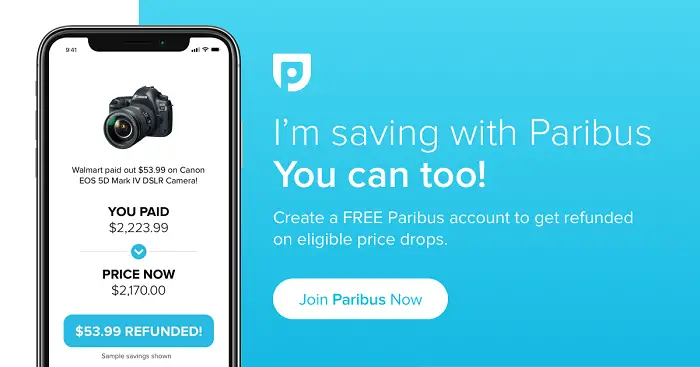 Paribus App Review
I don't know about you, but I use my phone for a lot of things, including using it to shop online. 
And the best way for me to take advantage of this platform was to install the Paribus App. 
It is so easy to use, and I can connect everything directly to my phone. Please note that the Paribus App is currently only available for iOS users! 
For everyone else, I highly suggest installing the Paribus extension for easy use. 
Paribus Review: is Paribus safe? My honest review
Of course, by now it should sound too good to be true right?
As long as you don't mind providing Paribus with the right to access your email, it is a really great way to save some money.
As a mom, I completely recommend Paribus! 
Paribus complaints from clients we need to address! 
Complaints are inevitable when it comes on to using sites or apps.
With Paribus, there have been complaints of it not working in the sense where people have claimed to not receive any refunds owed to them.
A possible explanation for this is that they are just negotiating on your behalf, so if the company doesn't approve, there won't be a refund.
Also, the fact that it is only accessible in the United States and Puerto Rico.
Sorry, my Canadian friends :(! 
If you are not from either of the aforementioned territories, then you won't have access to Paribus.
Don't worry, there are many apps and sites similar to this one that you can use instead:
You can use Rakuten as well as Shopkick! 
These are my favorite Canadian Apps.
Shopkick even allows you to earn free gift cards for your everyday shopping which is pretty amazing. 
Is Paribus A Scam? Final Thoughts
Paribus scam? Is it really a scam? As you can see, based on my honest Paribus review, I don't believe it is a scam. 
It an app that is simply making it easy for you to get money back when it is available. In other words, it is doing all the leg work for you. 
Otherwise, you will be spending all your time checking websites to see if an opportunity comes up, and then you will need to contact the store to get this refund back. 
I am not sure what you feel, but this sounds exhausting to me. 
Paribus does all the work for which makes it the perfect app for us. 
Please note: Paribus does not guarantee that you will get a refund. It will definitely scan your receipts, ensure that you are actually eligible for a refund and then contact the store. 
The store is the one that pays. In some cases this might not happen, I would then suggest you contact the store directly. 
Getting paid by Paribus
Typically, you will need to wait for confirmation that the retailer has agreed to adjust your refund. 
Once this is done, it will take about 3-7 business days to get your refund depending on the retailer. The refund will be done to your original form of payment!
Yes, it is that easy!  
So are you going to sign up for Paribus?
Tell us in the comments below!
So How Does Paribus Make Money?
Since Paribus is technically a free platforms and most clients are typically hesitant  to sign up for a Paribus account without really comprehending how they actually make their money. 
Paribus makes most of its income through targeted advertisements displayed on its user interfaces and Capital One Shopping sites.
Related posts on saving money: 
How to get free Starbucks Coffee- Perfect for coffee lovers
Poshmark Canada: Buying and Selling Clothes from the App
Paribus Review: What to Know About Saving Money with Paribus App