How to get Free Starbucks Coffee
What if I told you that you could get free Starbucks coffee today, would you jump on the idea?
We all love a boost of energy during the day and for many, the favourite beverage of choice is a coffee from Starbucks.
I can tell you for a fact that I will not start my day without a good coffee, and don't even think of saying hi to me first thing in the morning. 
But that perfectly brewed coffee doesn't always come cheap though.
Depending on what you order you could be spending over $3 a day easily and that's nearly $90 a month!
So how can you save money whilst still getting your caffeine fix?
My partner, has been doing everything in his power to get me to stop spending all this money on coffee, but if you know me, coffee is really my weakness.
By knowing that I needed to do a bit of compromising, I decided to do a bit of research:
How can I get free coffee?

Can you get free coffee at Starbucks? (I need to find a way)

Can I get free coffee at Starbucks on Birthday?
As you can see, I was really serious about finding a concrete way to score myself free Starbucks coffee in any possible way.
And I came up with a few solid Starbucks hacks you could use to get free coffee. 
If you are a coffee addict like me, and you want it for free, then you will totally enjoy this post. 
Before we get started on tips getting free Starbucks coffee, we did want you to follow us on Instagram for more tips. 
We also wanted to take the opportunity to let you know that we use Affiliate links on some of our blog posts. This means that we could make a commission if you click on an affiliate link and purchase something. Read our full disclosure and blog policy for more information.
Hacks For Getting Free Starbucks Coffee
Coffee is what I drink in the morning, it helps me get through the day and I occasionally enjoy a nice coffee in the late afternoon as well.
There is nothing wrong with enjoying coffee, but as we mentioned earlier, it can get pretty expensive. 
Fox News reported that millennials are spending more money on coffee than on their retirement plans. 
I found that completely crazy but absolutely believable.
That average $3 a day on coffee is an easy $1000+ per year and this is if you only drink one cup a day (I know I don't)! 
If you are Starbucks addict, you very well know that you are not spending $3. 
So how exactly can you get free coffee? 
I found so many ways you and I can start to get free Starbucks coffee, and I am happy to share them with you.
I know all the coffee lovers out there are just going to appreciate this. 
If you can get free things, why not go for it.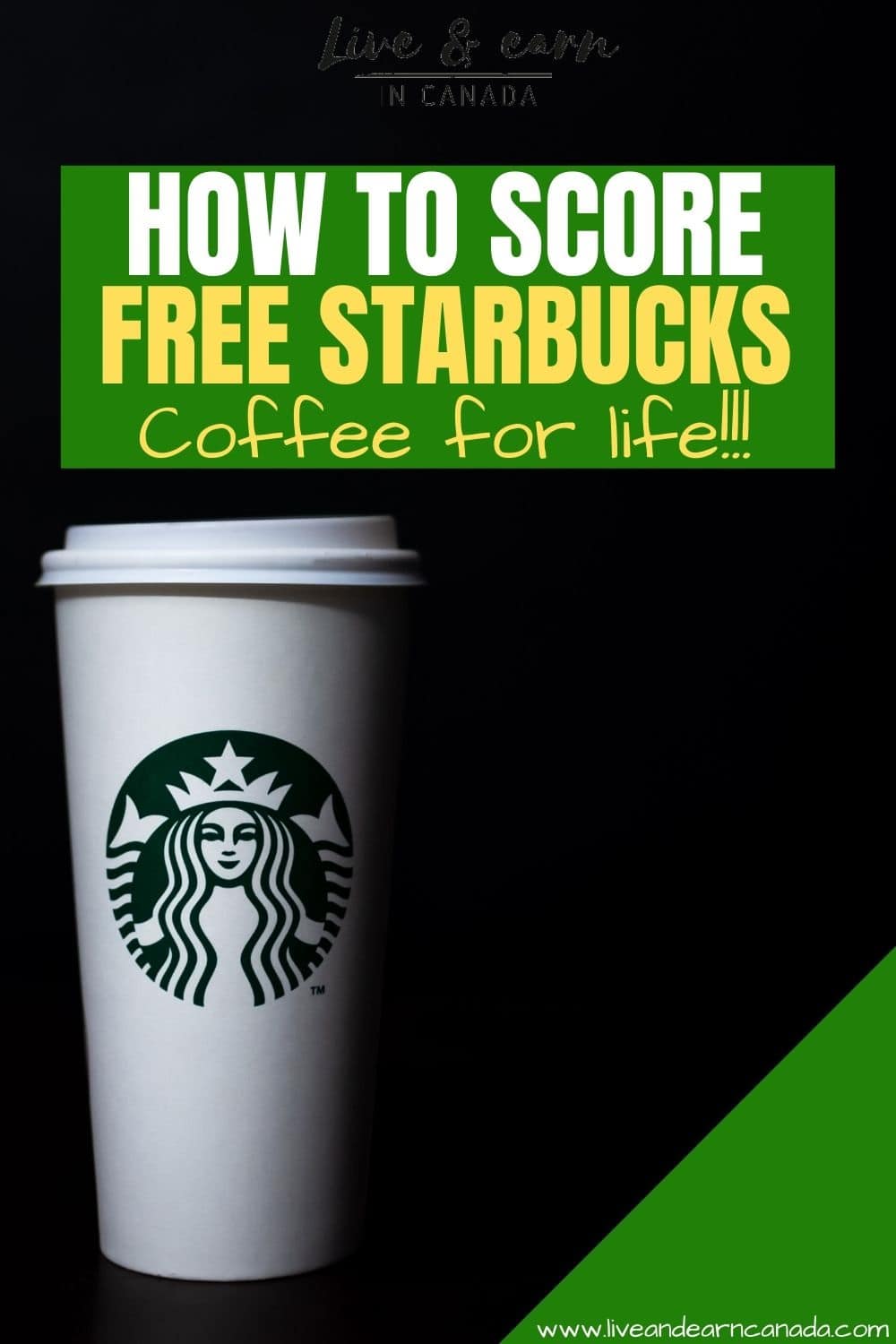 Here are a few ways on how to get free Starbucks coffee
You are here today because you want to learn everything you need to know about how to get a free coffee at Starbucks! 
You my friend, are in luck! 
We came with over 9 ways to snatch free coffee from your favourite coffee shop. 
1. Sign up for Rewards and Points Apps 
You can get free Starbucks drinks with reward eCards from the likes of Survey Rewardz and MyPoints.
I really recommend them.
These survey websites let you build up points that can be redeemed as gift cards for your favorite coffee house.
They are a great way to spend a bit of free time and get rewarded for it.
The more points you get, the more gift cards you can store up to use towards redeeming a free Starbucks coffee.  
2.  Sign up with Swagbucks to get a free Coffee At Starbucks 
I love Swagbucks and I highly recommend them for things such as getting free gift cards. 
But I recently found out that you could earn a certain amount of Starbucks gift card through their platform.
Once I got this golden information, I was ranking up Swagbucks points any way I could just so I could earn that free coffee.
If you are looking to get a free Starbucks gift card, then be sure to sign up for Swagbucks!
Swagbucks has paid their members over $379, 539, 345 and they give out a whopping 7, 000 free gift cards EVERY DAY!
As I mentioned, coffee is golden.
If you are serious about your coffee as I am and you want to get free Starbucks coffee, be sure to sign up for Swagbucks here (Don't forget to verify your email).
How do I get my free $5 from Swagbucks?
Bonus: When you sign up today, you can get your $5.00 bonus from Swagbucks right away!!!
3. Be Sure to Join the Starbucks Reward Program Today For Free Coffee
Did you know that you can get a Starbucks card for free and start earning free drinks?
You get star points for every time you spend anything while in Starbucks which eventually builds up to allow you to get a free drink.
You can also use these star points on their food menu if you don't fancy a drink that day.
There are two levels the green level and the gold level.
It all depends on how many purchases you make that determine what level you are in but if you are a regular customer at the gold level you get the most out of the rewards available.
Free Starbucks Coffee using the Reward Program: 
How many Starbucks stars do you need for a free drink?
25 Stars: This will get you a free customized drink 
50 Stars: This will get you a brewed hot coffee, baked item or hot tea
150 Stars: This will get you a handcrafted drink, hot breakfast or parfait
250 Stars: This will get you a whole lunch sandwich, protein box or a salad
400 Stars: Get your free coffee but you also get the option to redeem a Starbucks signature merchandise such as their travel cup, a bag of home-brewed Starbucks coffee, or an accessory.
Please note that this is Canadian, for the USA, check the reward program here. 
Honestly, don't pass up on a chance to get a free coffee, be sure to sign for the Starbucks reward program today.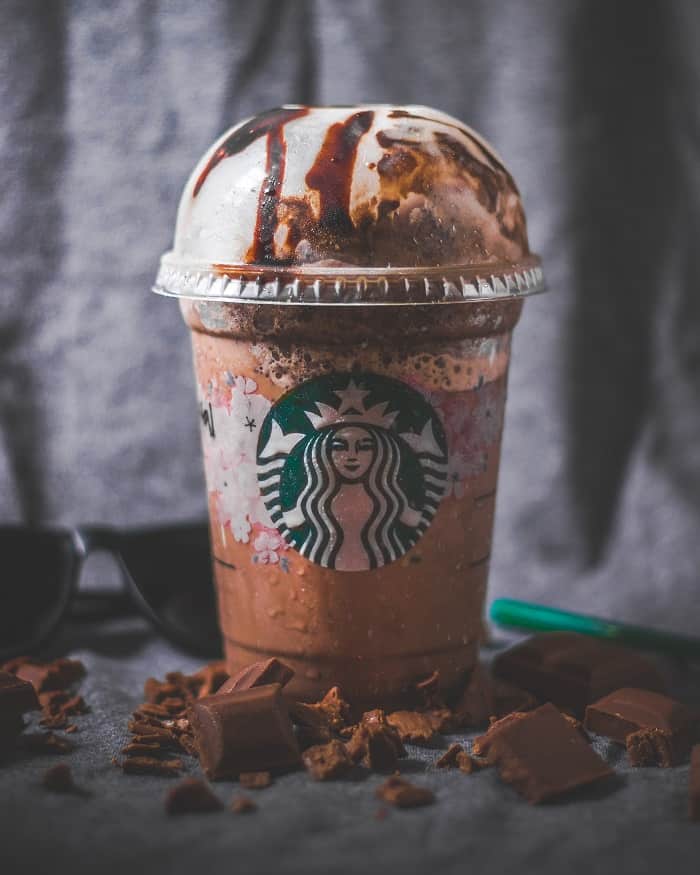 4. Free Coffee Refills at Starbucks
Do you know about about the Starbucks free refills?
What many people don't know is that you can get free refills on your roast coffee, iced coffee, and tea just by signing up for the reward scheme above.
So whilst you're working on a project or reading that latest novel take advantage and get those refills.
One catch is that you need to be at the Green level which means you need to buy at least 5 purchases within 12 months before you can take advantage of this amazing secret.
Gold members have so many amazing benefits, I definitely encourage you to sign up for the free Starbucks reward program as soon as you can. 
Can you get Starbucks free refills in Canada?
According to the Starbucks Canada's website, if you purchase a beverage with a registered Starbucks Card, you can get no-cost refills of hot or iced coffee or tea during the same visit if you use the same Starbucks Card. 
What happens if you leave the store?
Once you leave, you will not be able to get a free refill, anything that you purchase after that is a new purchase!
5. Free Birthday Coffee at Starbucks
Starbucks free birthday drink anyone?
I have had so many questions about this!
Most frequent questions is:
Do you get free coffee on your birthday at Starbucks?
Many Starbucks let you choose any drink in any size for free on your birthday.
So go a bit crazy with the order and gift yourself a delicious Starbucks on your birthday.
On your birthday you are able to receive one complimentary handcrafted beverage or one  complimentary food item and or one complimentary ready-to-drink bottled beverage. 
To qualify for your Birthday Reward, you must join Starbucks Rewards at least seven days prior to your birthday. 
You will add your birthday in your Starbucks Rewards account information, and make at least one Star-earning transaction prior to your birthday each year.
6. In-Store Promotions
Look out for buy one get one free promotion in-store.
They are a great way to save money if you're with a friend or on a coffee date.
Some stores even have up to 50% off specialty drinks during a limited time frame so although it's not technically free you'll be able to save money and try out that fancy drink from the menu.
7. Be Environmentally Friendly and Save
By bringing in your own travel mug you can save money off each order you make.
It might not be much but if you're a frequent visitor you'll have saved the price of a coffee in no time at all which is pretty solid.
I am all about saving the environment, and if you already have a favorite coffee mug, then this should work out perfectly. 
8. Use the Drop App for Free Starbucks Coffee
If you are like me, then you might be turning any purchase you make into a fun reward for yourself. 
I religiously use the Drop App to rack up and earn cash rewards when I can. 
When I shop online (which I do often), I use Drop to earn reward points, coupons and cashback which I use to redeem gift cards. 
You can sign up for this amazing app right here. 
Grab free Starbucks drinks when you sign up and rack up points. 
9. Opt-Into Emails
Yes we know there's nothing worse than your inbox being full of promotional emails but being on the Starbucks email list might just be worth it.
This is especially worth it for those that want to earn free Starbucks coffee. 
They sometimes send out promotional codes and free coupons out in their emails that you can use in-store.
Some of these are sent out to a physical address so you may want to keep an eye out for these to. 
Earning free Starbucks coffee is now as easy as following these simple steps.
Have you ever earned yourself free Starbucks coffee? We would love to hear from you.
We hope these and other amazing saving tips we share on the blog will help you in the long run.
We share a lot of hacks and lifestyle tips to inspire you. 
Shop and Grab My Coffee Accessories Below: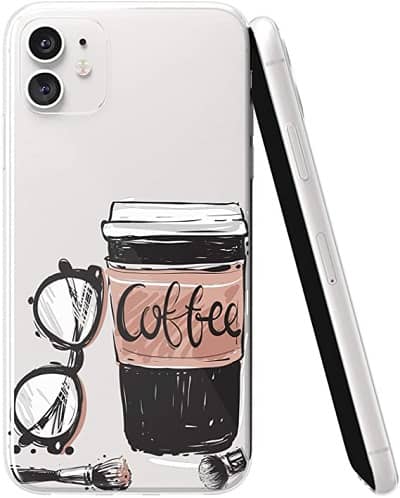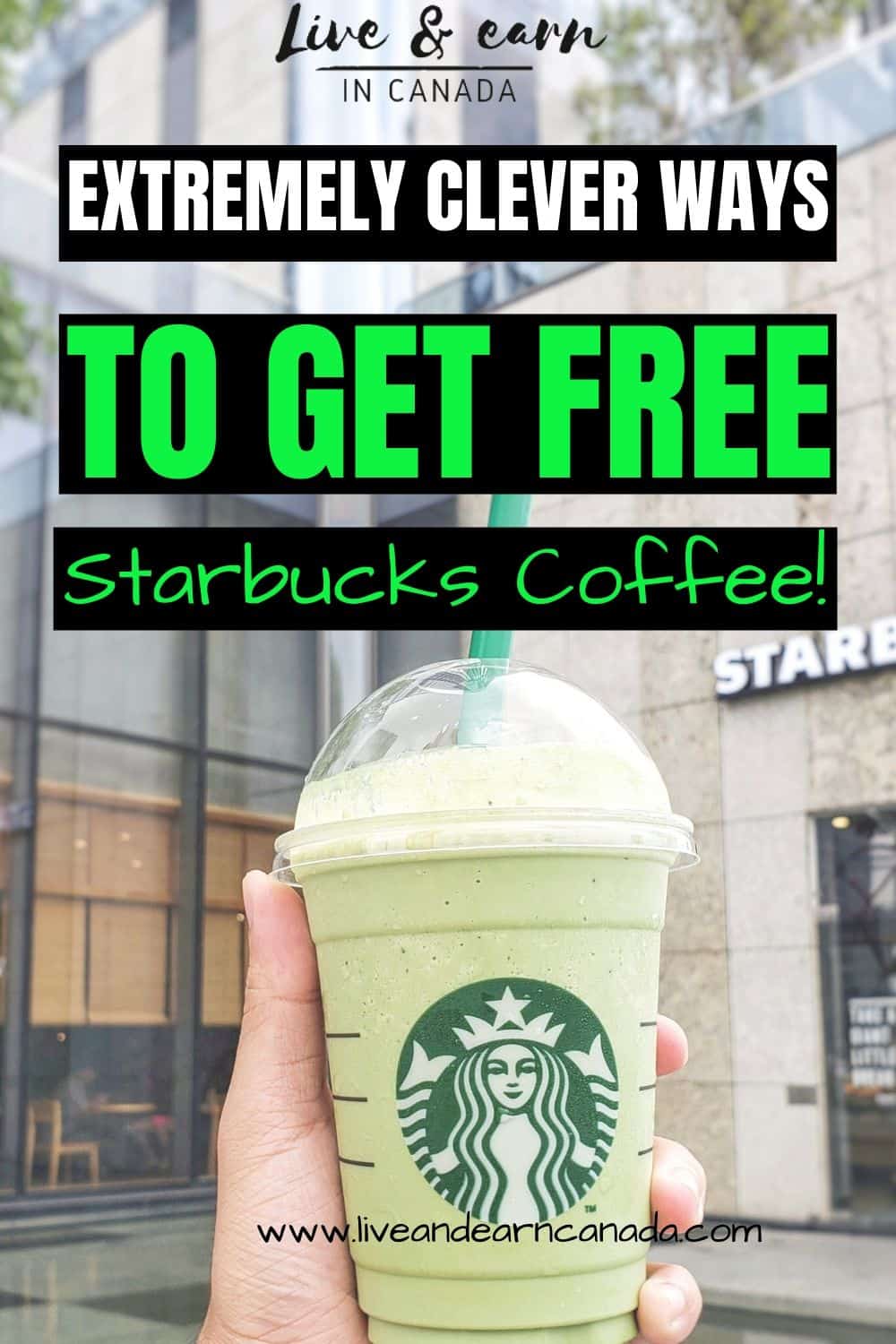 Related: 
Here is a list of 20 things you can do before you turn 20
What To Do On A Sunday Night To Have A Successful Week
How To Get Free Starbucks Coffee – Perfect for Coffee Lovers