Daily affirmations for black women
Seeing as February is black history and I am a black woman, I really wanted to do a post about positive affirmations for black women. 
I am the Queen of affirmations, I believe in them whole heartily!
I believe in having goals that you can work towards, but also using positive affirmations daily will also help you become more positive and you will feel more in control with yourself. 
In fact, I have a great list of 100 life goals I wish to achieve within the next 10 years! Be sure to give it a read and maybe it will inspire you to start your own goal journey. 
Today we really wanted to focus on positive affirmations for black females because we just rock…

The more affirmations I speak out and believe, the more success I tend to have. 
If you believe in affirmations as I do, I am so glad you are here today!
As a black women, I really wanted to motivate other women of colour to get into daily affirmations.
Hence why I wrote this post on black women affirmation so you can have tips on getting started.
It's an epic list of positive affirmations for black girls.
"Having positive affirmations especially as a black woman, will only make you a better person!"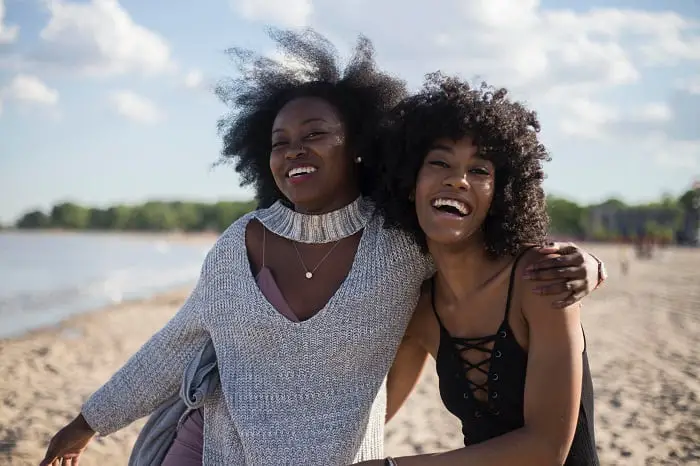 So what are some great affirmations for black women?
Before we get started on my positive affirmations for black women, we did want you to follow us on Instagram for more tips. 
We also wanted to take the opportunity to let you know that we use Affiliate links on some of our blog posts. This means that we could make a commission if you click on an affiliate link and purchase something. Read our full disclosure and blog policy for more information.
They are so many reasons you could have landed on this post.
For example:
You could be looking for black girl mantra to use for yourself
You could be searching for more creative ways to feel good about yourself
You searched for "I am a strong black woman quotes" and landed on our post
Or you might be looking for tips on black woman meditating
Either way, we are happy so happy that you are here. 
We are really excited to share our list of positive affirmations for women of colour! 
I believe it is really important to have a positive outlet you can use every day. 
Are you ready for some black queen affirmations?
Powerful Affirmations for Black Women:
We as women are strong, beautiful creatures and I know for some this is just so hard to believe. 
But when tested, I truly believe we can overcome all and everything. Sometimes, we might just need a little help to get through, but for the most part, you can do it.
Here is how to believe in yourself – "Use and say these powerful affirmations daily!":
1// I embrace the greatness within me
2// I accept responsibility for my own happiness and development
3// I'm building a supportive network that encourages and motivates me
4// I'm proud of my culture, upbringing, and experiences; they made me who I am
5// I am a strong black woman that deserve all the good things coming my way
6// I am choosing not waiting to be chosen 
7// I inhale confidence and exhale doubt 
8// The things that make me different are the things that make me ME – (A. A. Milne)
9// I have the power to create change
10// I am better than I was yesterday
11// I will not let society dictate who I am
Self-love affirmations for black women:
Self-love is really important. 
First of all, you are beautiful, everyone is beautiful in their own rights. I want you to know this. 
Every time you doubt yourself, say these self-love affirmations out loud and believe. 
1// I am in charge of how I feel and today I am choosing happiness 
2// I am in enough 
3// I was built this way for a reason, so I'm going to use it (Simon Biles)
4// I am a magnet for blessings
5// I feel comfortable in my own skin
6// I am worthy of happiness and success
7// I am filled with joy, happiness, and love
8// I have a positive body image
9// I am a beautiful black women
Motivation affirmations for black women
1// I am committed to my own success
2// I am grateful for the many blessings in my life
3// I know it can get tough out there, but I know I am designed for greatness – Danai Gurira
4// My decisions and actions bring me success
5// I can accomplish anything I set my mind to
6// Attracting more success comes easily and effortlessly to me
7// I am dedicated to achieving my goals
8// I am attracting wealth and prosperity into my life
9// I am committed to the possibility of my own success.
10// I take action on my goals now so I can have the lifestyle I want.
Positive affirmations for attracting money for women of colour
1// I welcome an unlimited source of income and wealth in my life.
2// There is always more than enough money in my life
3// My income increases constantly
4// Every dollar I spend and donate comes back to me multiplied
5// I choose to live a rich and full life
And there you have it a great list of positive affirmations for black women!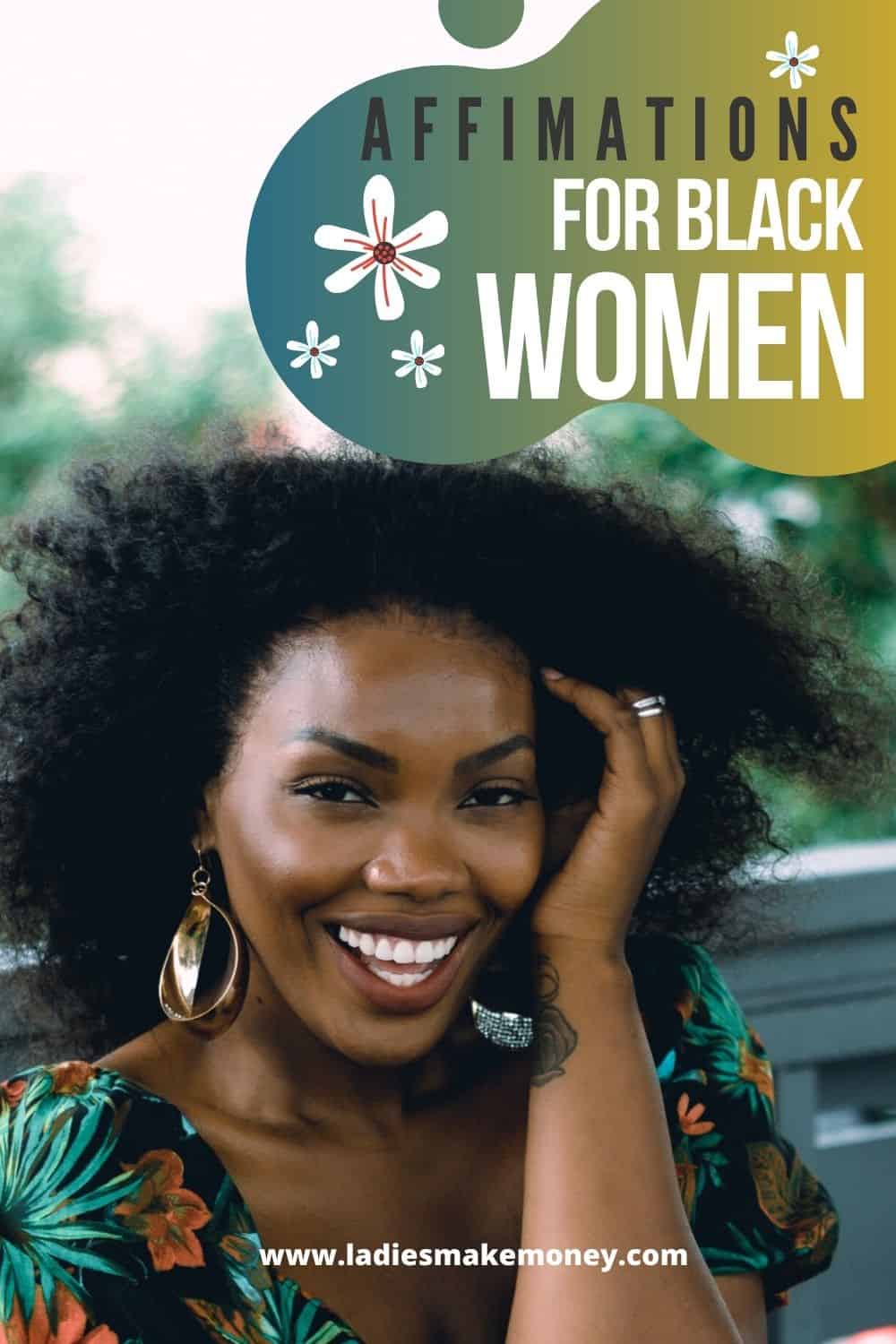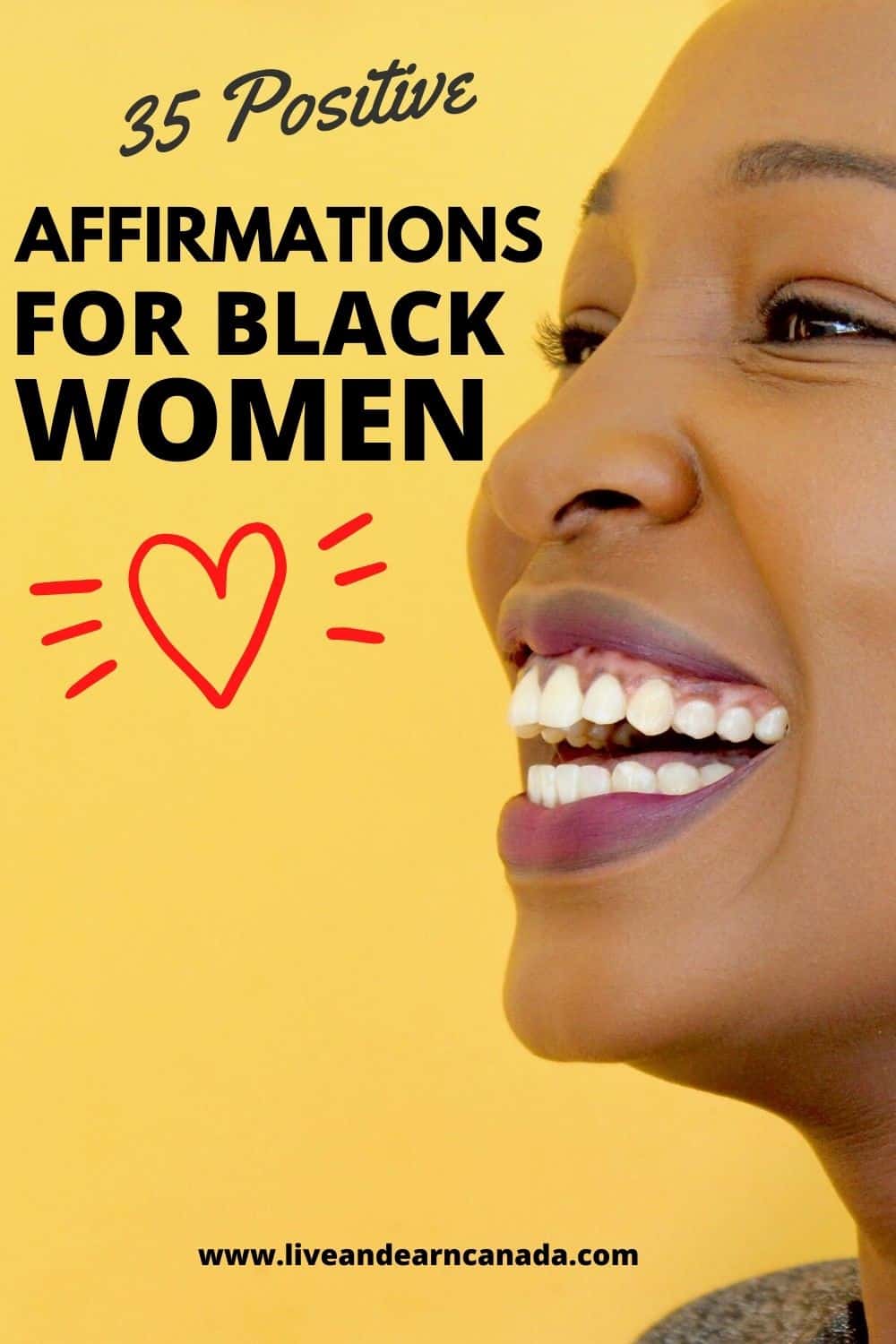 Related: 
Here is a list of 20 Things to Do Before You Turn 20
35 Positive Affirmations for Black Women Around the World