Top Spas in Ottawa
Grab your free Starbucks coffee and make your way in to spend a day at some of the best spas in Ottawa today!
If I could spend my days at a spa, I would. It's the perfect way to relax, meditate and spend quality time with friends.
And you know what?
Ottawa is home to some of the most amazing spas out there. In fact, one of the biggest spas in North America is located close to Ottawa. 
If you are looking for a spa near Ottawa, look no further than Le Nordik Wellness and spa. 
And if you want a place located right in the middle of Downtown Ottawa, think York Street Spa. Believe us when we say that Ottawa is home to a lot of great spas! 
We are hoping to share the following today:
Look at which is the Best Spa in Ottawa
Highlight popular Spa Resorts in Ottawa
Find a popular Day Spa in Ottawa
The best Ottawa Massage Spa for Couples
If you are on the hunt for some of the spas in Ottawa, we have our secret list to share with you. These are spas that we consider with amazing quality and are top on most frequently visited places.
If we missed a spa in Ottawa on your list, be sure to share it with us in the comments section below. 
Are you ready to book your next experience at the best spa in Ottawa today?
Before we get started on the best Spas in Ottawa, we did want you to follow us on Instagram for more tips.
We also wanted to take the opportunity to let you know that we use Affiliate links on some of our blog posts. This means that we could make a commission if you click on an affiliate link and purchase something. Read our full disclosure and blog policy for more information.
Here is a list of best Spas in Ottawa
1// Nordik Spa in Ottawa
If you are looking for an amazing spa near Ottawa, think no further than the Nordik Spa! 
The Nordik Spa-Nature is set in a natural environment.
Nestled in the picturesque village of Old Chelsea in the Outaouais on the outskirts of Gatineau Park, Nordik Spa-Nature positions itself as the largest spa in North America.
This relaxation and wellness center is mainly focused on thermotherapy and relaxation techniques from Scandinavian countries.
Guests are always surrounded by the most primitive elements: wood, stone, water, and fire.
The spa offers a multisensory experience in a natural setting and is aimed at contributing to the health and well-being of its guests.
Le Nordik is definitely one of the best spas in Ottawa. 
With over 10 exterior baths, 9 saunas and an infinity pool, this is one Spa in Ottawa that you absolutely need to visit this year. 
2// Matnik Spa Therapy
Matnik Spa sets new standards with some of the best Massages, Facial care and Spa packages in Ottawa!
If you are looking for a place to revitalize your mind, body, and spirit, you want to check out this amazing spa in Ottawa for your comforting spa treatments. 
Matnik Wellness is a prime Relaxation Spa Destination in Vanier-Ottawa.
Discover why with an extensive menu of facial treatments, Registered Massage Therapy, Reflexology. They provide affordable reflexology and massage therapy by an RMT, luxury facials, skincare treatments, and pedicures. 
Definitely go ahead and book a treatment today and see the results for yourself!
3// York Street Spa
If you are looking for a day spa in Ottawa, then York Street Spa is where you need to go to right now. 
Treat yourself with the perfect spa day package for you! York Street Spa is known for creating unique individual experiences only you can vouch for. 
When you book your spa experience with York Street, your gifted service provider will be waiting to customize your service to your needs because only you deserve it. 
Their goal is to aid in reaching your physiological, emotional and spiritual peak.
They are committed to exceeding the expectations of their clients while respecting the environment. Be sure to book your next spa experience in Ottawa with York Street. 
4// The Upkeep Shoppe
Are you one that regularly likes to receive maintenance?
I know for me, getting my Mani and Pedi done on a regular is a big deal. Well, this is where the Upkeep Shoppe comes in.
The Upkeep Shoppe's main focus is to really spoil you! This spa is definitely a modern nail salon and spa that offers you the most amazing relaxing experience there is. 
Do note that this Spa in Ottawa is a modern gender neutral spa which is just golden!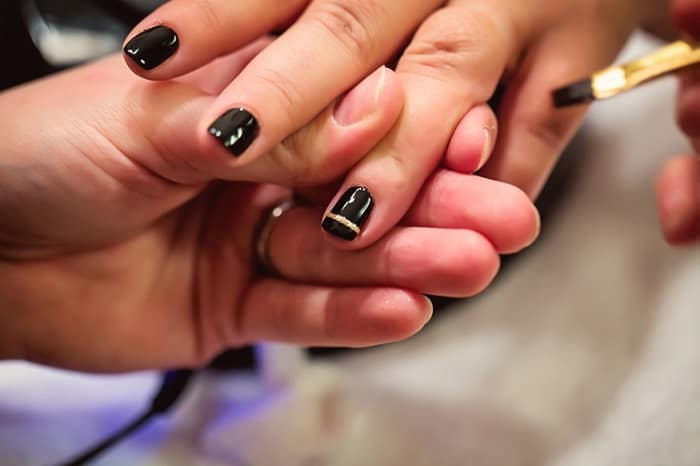 5// Au Naturel Spa Ottawa
This amazing Spa located in our very own Kanata is an experience you really want to take up.
Step inside the premier Ottawa spa and take refuge in their indulgent assortment of treatments and services. The Au Naturel Spa is located inside of the Brookstreet Hotel in Kanata. 
From manicures, pedicures, massages, facials, and treatments using the healing power of Vichy water, the professionals at the Au Naturel have made easing your mind and balancing your body their lives' work.
All Spa Packages include complimentary use of saltwater pools, hot tubs, dry sauna and gym at our Flex Fitness Studio, Starbucks coffee and Tazo tea as well as three-hour parking in their underground heated parking garage.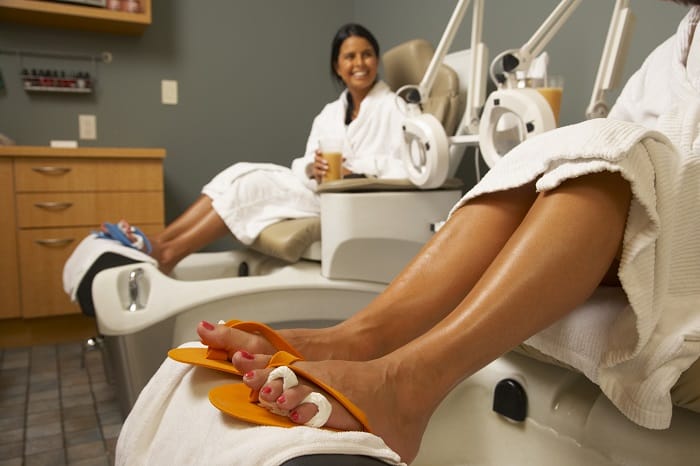 6// Holtz Spa Ottawa
Holtz Spa is an amazing spa destination for those located in the Ottawa area. 
Holtz Spa has always been a popular place to unwind for technology titans and political power brokers with capital stress.
It is a full-service spa, fitness studio and hair salon; along with Sante Restaurant, which garnered rave reviews for its Asian Fusion Cuisine.
What else can I say except that is one of the best spas in Ottawa? 
Holtz Spa remains Ottawa's largest spa facility specializing in Advanced Skin Care, Anti-Aging Therapies,  Bridal, Couples, and Corporate Services.
Be sure to book your experience when you are next in town. 
7// Cocobella Spa in Ottawa
I have never been to this one and I have never heard of it. 
But I stumbled upon this hidden gem when doing my research for the best spas in Ottawa and I am so glad I did.
This amazing spa launched in 2005 with the goal of creating a space that was welcoming and felt like a home away from home.
At Cocobella Spa, you can experience a wide variety of aesthetic and beauty services without compromising on the quality and sanitation.
I am definitely making it my business to give them a try this year!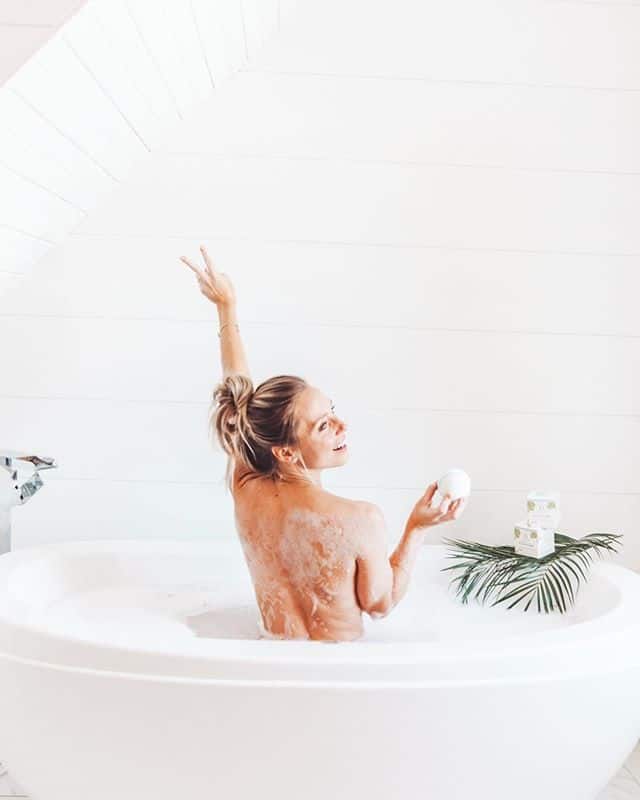 8// Spa Junkie 
Are you Spa Junkie like we are?
Spa Junkie is all about you in every way. They offer advanced skincare solutions (consultations and execution), waxing, sugaring, brow shaping, and makeup services in the Ottawa area.
They have a boutique that is always stocked with beautiful (mostly Canadian-made) jewelry and accessories – the perfect gift for you or someone you love!
If you want an out of this world experience, be sure to visit the Spa Junkie in Ottawa today. 
9// Ezcape Spa & Wellness 
Ezcape Spa & Wellness is an inviting respite, ideal for relaxation, rejuvenation, and healing.
Designed to provide an intoxicating journey for the senses, the spa blends traditional New Mexican influences with contemporary opulence.
Ezcape Spa & Wellness is committed to providing a total mind, body, soul approach to beauty, health, and well-being.
Their full-service spa and wellness center offers a wide array of restorative therapies, from the hydrating face and body treatments to nurturing massages and holistic medicine.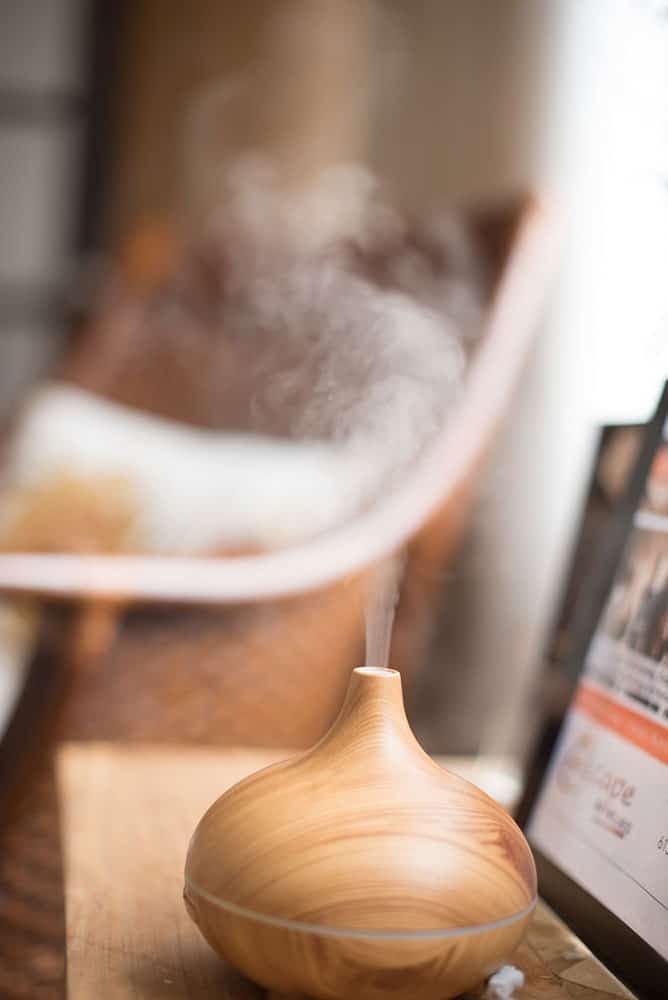 There you have it, a list of some of the best Spas in Ottawa!
Ottawa Resorts and Spas in Ottawa
If you are looking for spa resorts near Ottawa to get a full getaway experience, these spas might be just what you are in search of. 
Enjoy these spa getaways near Ottawa:
The Spa Ottawa

Strathmere

Fairmont Chateau Montebello

The Cove Country Inn and Spa

The Spa Day Retreat in Kanata

Renu Spa Urban Retreat
We hope you enjoyed our list of some of the best Spas in Ottawa. Please do tell us if we have left anything out.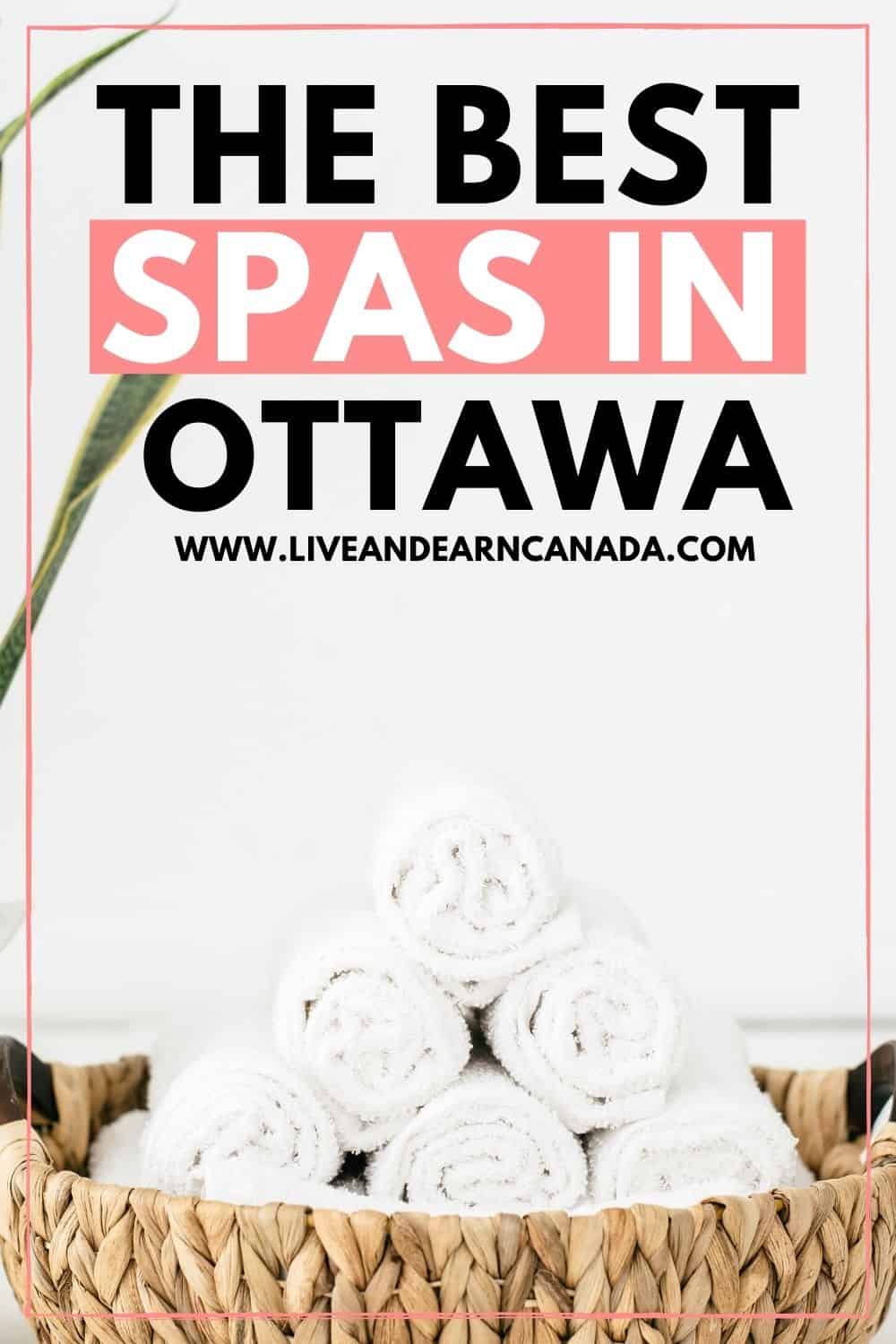 Related: 
How to be beautiful Naturally- 10 Things you Must Absolutely Do
Brilliant Beauty Hacks for Girls to Get Ready for Work Quickly
The Ultimate List of The Best Spas in Ottawa For A Stress-Free Time