A List of Ottawa Museums
There is nothing better than visiting the Museums in Ottawa on a rainy day or when you happen to be on holidays. 
I am not sure about you, but my daughter loves visiting Museums. 
Ottawa and Gatineau is full of amazing museums you can totally enjoy. 
If you happen to be in town, be sure to enjoy the scenic waterways, visit some of the best parks we have to offer, including visiting the amazing collection of museums and other cultural attractions Ottawa has to offer.
You can trust me when I say that you will have blast when you visit this city we call Ottawa. 

Ottawa has a lot to offer in terms things to do. 
Today we are going to be sharing with you all the great museums you can visit in town. 
With this in mind, a lot of our readers had some questions in mind and if you know us, we love answering questions. Here a few great questions some had about museums in Ottawa: 
How many museums are in Ottawa?

What is the best museum in Ottawa?

Are museums in Ottawa free?

What do we consider is the top museums in Ottawa?
They are a lot of amazing museums to visit in Ottawa so be sure to check them out. 
We are going to share with you a list of the best museums in Ottawa. 
Before we get started on the best Museums in Ottawa, we did want you to follow us on Instagram for more tips. 
We also wanted to take the opportunity to let you know that we use Affiliate links on some of our blog posts. This means that we could make a commission if you click on an affiliate link and purchase something. Read our full disclosure and blog policy for more information.
Best museums in Ottawa
We are now going to share a list of museums in Ottawa we think you should absolutely check out when you are next in Ottawa.
If you do not have plenty of time, we suggest checking out at least three on the list below.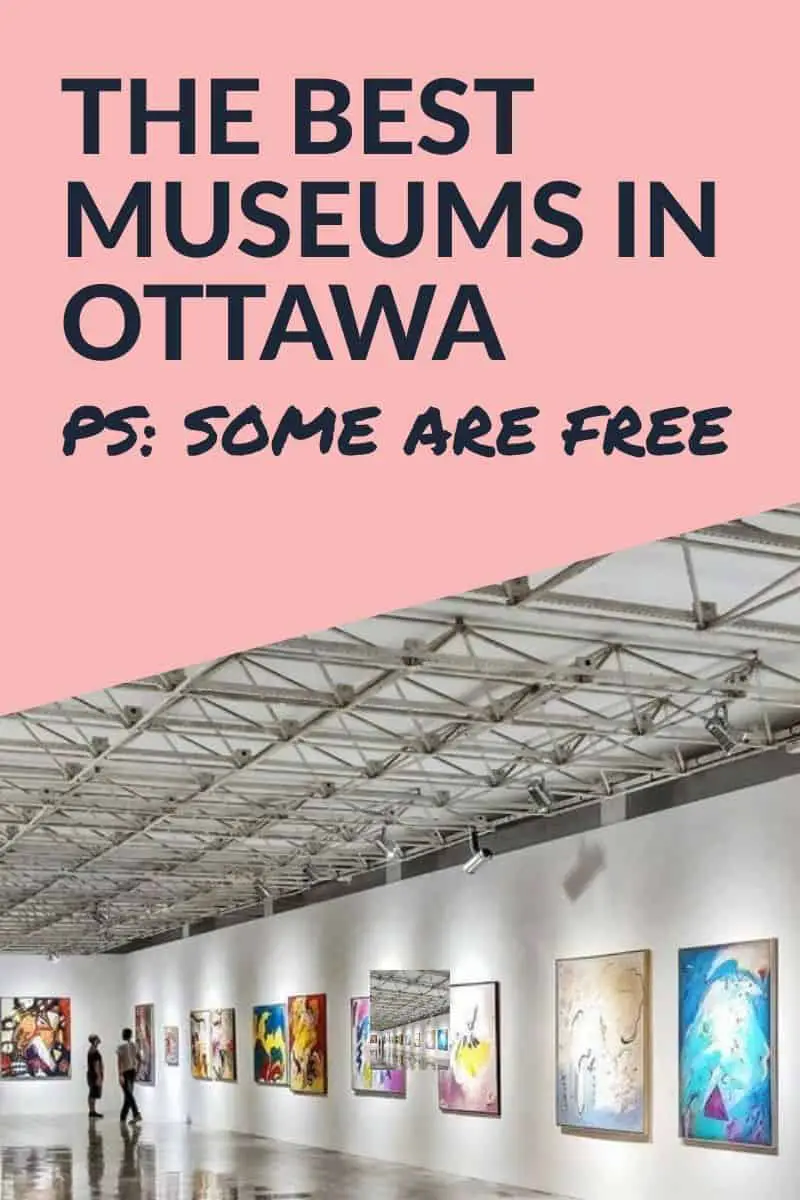 List of museums in Ottawa
1// Museum of Nature
The Canadian Museum of Nature welcomes all visitors from all over the world.
If you love Canada, then you know that we love nature.
And if you are looking to enjoy some wildlife, be sure to visit this amazing museum today. 
Located just minutes from Parliament Hill, the Museum features world-class galleries with fossils, mammals, minerals, birds, live creatures and Arctic discovery that you will truly enjoy.
Here you will be able to see Canada's original collection of dinosaur fossils, an enormous blue whale skeleton, and you can even reach out and touch real ice on a beautiful installation in the Canada Goose Arctic Gallery.
They even have 3D movies, special exhibitions, guided tours and workshops available.
It is one of the best museums in Ottawa.

2// Canadian Museum of History in Ottawa
Want to learn more about the History of Canada, you can visit the Museums of History where you will learn all you need to know about Canada. 
This museum is absolutely beautiful and you can absolutely sneak in the view of the Ottawa River, so be sure to enjoy the view when you happen to go there.
I consider this one of the best best museums in Ottawa.
Located in the Gatineau side, the Museum of History has the world's largest indoor collection of totem poles and you can also explore the traditions and achievements of Canada's First Peoples.
If you want to be wowed, be sure to visit the exhibition in the Canadian History Hall.
Other than that, the Museum of History offers many special exhibitions, including the Children's Museum and a live cinema experience at the CINÉ+.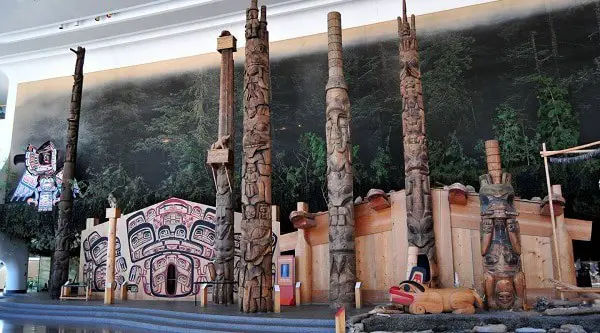 Museum of History
3// Canada Science and Technology Museum
This recently renovated museum is one to visit this year.
It was estimated that over $80.5-million was invested in the building and it is now the place to be if you want great experience for yourself and the whole family. 
The all-new Canada Science and Technology Museum provides a highly digital experience which is just perfect for visitors that have a passion for science and those inspiring the next generation of Canadian innovators.
Not sure what to see in Ottawa with the kids? 
Be sure to visit the newly renovated Canada Science and Technology Museum. 
With the recent renovations, it has expanded to include 11 new exhibitions – including the ZOOOM Children's Innovation Zone, Artifact Alley and the Exploratek maker studio! 
Don't forget to visit the popular locomotives and the Crazy Kitchen!
4// Diefenbunker: Canadian War Museum
The Canadian War Museum is Canada's national museum of military history and one of the world's most respected museums for the study and understanding of armed conflict.
The Museum opened at its new location on the LeBreton Flats site in downtown Ottawa on May 8, 2005.
And since it's opening, this amazing Museum has welcomed approximately over 500,000 visitors every year!
The Museum's exhibition galleries and public programs have been designed to emphasize the human experience of war.
If you want to learn about the military history of Canada from earliest times to present day, as well as Canada's history of honouring and remembrance then be sure to visit the Canadian Experience Galleries!
If you want to see tanks, artillery, combat gear, art and so many more artifacts and collections, check out the War Museum in Ottawa today.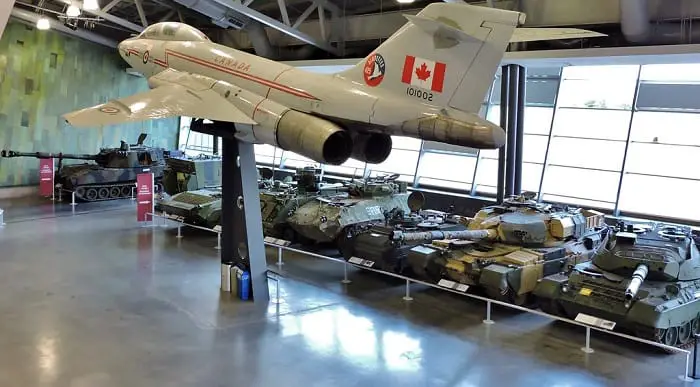 Fun facts:
At 11 a.m. each November 11, the sun shines through the window of the Museum's Memorial Hall and illuminates the only artifact in that space:
the headstone of Canada's Unknown Soldier.
5// National Gallery of Canada
Located close to the Ottawa ByWard Market, come check out Canada's visual arts treasures!
I fell in love with the Canadian and Indigenous Galleries, as you truly are taken back and you can connect with stories that have shaped the county. 
If you love Photography, then be sure to visit the Gallery's new Canadian Photography Institute.
If the great masters are more your style, the Gallery is your destination for the country's finest collection of European art.
During your visit to the National Gallery of Canada, you can enjoy world-class special exhibitions and engaging activities that cater to all ages.
6// Canada Aviation and Space Museum
If you have a love for planes or you are simply intrigued, be sure to visit the Canada Aviation and Space Museum places the wonder of flight into your hands.
The museum has a hangar-esque roof which is totally amazing. 
If you do visit the Canadian Museum of aviation, you will be able to see over a 130 military and civilian aircraft; the finest collection in the country and one of the most comprehensive in the world!
Learn all about the development of the flying machine, its role in conflicts, and its overall significance.
You can also jump into the Redbird to feel the rush of flying high which is a great feature that the museum offers.
The full-motion flight simulator, used to train pilots, will put you in control as you fly around the Ottawa area.
If you happen to be visiting Ottawa during summer, hop into the circa 1939 open cockpit biplane for a real-life flight around the capital!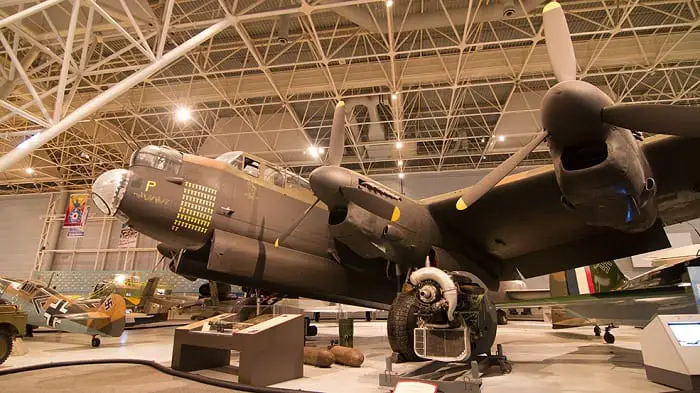 7// Agriculture and Food Museum
I love this museum and especially more with kids.
If you are looking for the best museum in Ottawa for kids, this might be the one.
I had the pleasure of visiting it early last year and I will probably go back again this year. 
The Museum offers programs and exhibitions on Canada's agricultural heritage, food literacy, and on the benefits and relationship of agricultural science and technology to Canadians' everyday lives.
When you do go, you can expect to visit the animal barns as well as explore the other exhibitions.
Remember, you will literally be on a farm, if this is not your scene, it won't be for you (haha, I just needed to warn you). 
I am not into farms, but I enjoyed it. 
Other things to enjoy: You can celebrate Canadian crops in the Museum's newest exhibition — Canola!
Other exhibitions include Tractors, Food Preservation: The Science You Eat (presented by Nestlé Canada), and Discovery Park.
They also do host special weekend theme events, summer camps, tours and more.
It is one of the best museums in Ottawa for kids. 
8// Ottawa Art Gallery
Art lovers, get ready to be blown away. 
You definitely want to visit the Ottawa museum of art!
The arts and culture scene in Canada's Capital is rich and diverse.
The newly expanded and impressively-designed Ottawa Art Gallery (OAG) in downtown Ottawa provides free access to all of its galleries, plus an inviting restaurant, bar and boutique.
You will definitely need to reserve an afternoon or an entire day to see this gem of a space!
It has more than 55,000 square feet of permanent and programmable spaces spread out over five expansive floors and that's why you will need a day to visit.
The new OAG was designed to represent the intersection of art and city – a theme befitting its location in the culturally vibrant area of Downtown Rideau, near the historic ByWard Market neighborhood and the Rideau Centre. 
A luminous cube, the building lights up at night to illuminate the city scape.
Getting to and around the OAG is really easy.
The OAG is surrounded by major public transit stops, limited on-site parking and parking areas located nearby.
One unique service offered by the OAG is free childcare during specific periods including Wednesdays from 3:00 p.m. to 7:00 p.m. and during exhibition opening receptions.
What more can you ask for?
Be sure to visit the Ottawa Art Gallery today for a great time.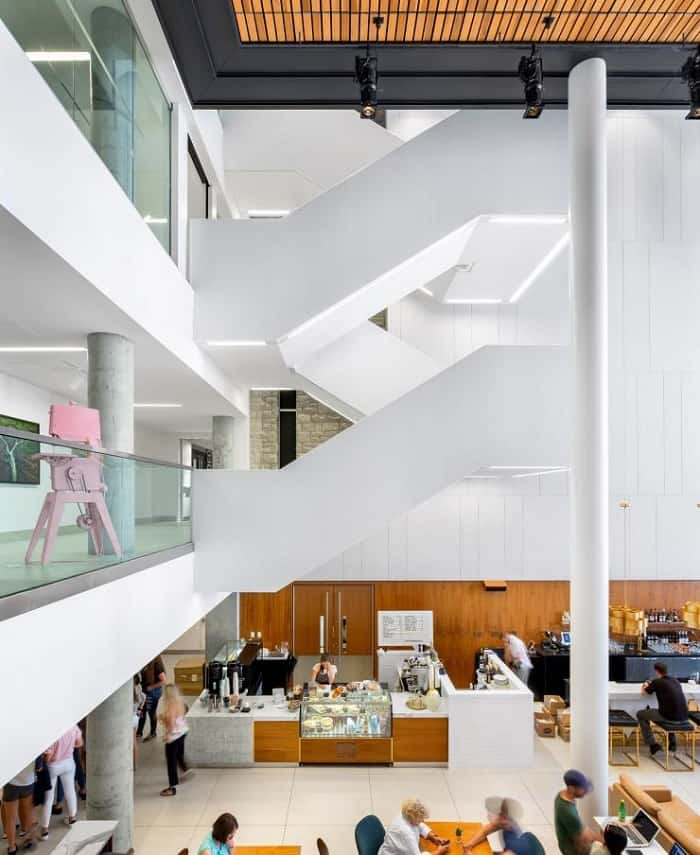 9// Bank of Canada Museum
Located in the heart of Canada's central bank, explore fun, hands-on, interactive exhibits that cover everything from how people's expectations affect the health of an economy to how inflation targeting works!
The Bank of Canada Museum owes its existence to the National Currency Collection. 
This museum was started by the Bank of Canada in the late 1950s, but the Collection was given the mandate in 1962 to create the most comprehensive collection possible of Canadian coins, tokens and paper money.
And that is exactly what they did. 
A series of curators took on this challenge, purchasing individual items and obtaining large private collections as well as holdings from Library and Archives Canada.
Over the years, the curators have also acquired many thousands of examples of international currency and trade items from throughout human history. 
With the recent renovation of the Bank of Canada's Ottawa head office complex came an opportunity to reinvent the Museum.
During four years of redevelopment, the Museum has undergone a complete re-imagining of its role, seeking input from every corner of the Bank.
If you want to learn more about the Nation's currency, visit the Bank of Canada Museum today. 
And there you have it, a list of the best Museums in Ottawa. 
Which of these museums will you be visiting while in Ottawa? Tell us in the comment section below. 
Other Museums in Ottawa to Consider
We have listed some of the best museums in Ottawa but if you want more, we have 4 others that you might want to check out below. 
Here some of my favorite other museums I recommend checking out when you are in Ottawa next: 
Canadian Children's Museum in Ottawa

The Bytown Museum

Laurier House National Historic Site

Orange Art Gallery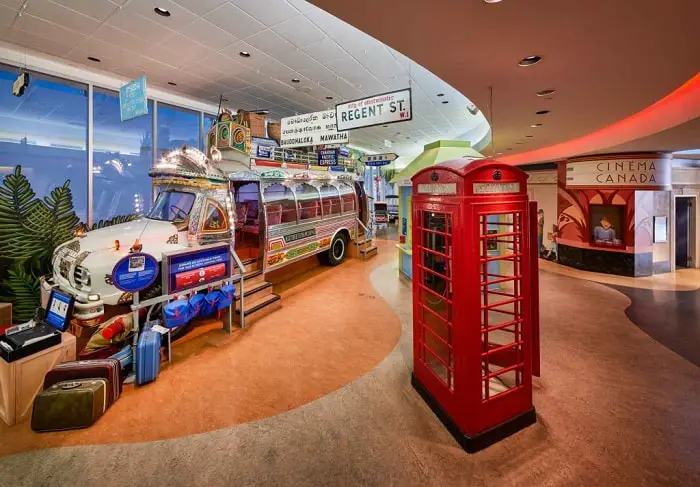 Best time to visit Museums in Ottawa
We hope you enjoyed our list of Ottawa Museums and that you will make time to visit.
But when is the best time to visit an Ottawa museum?
The best time to visit museums in Ottawa is absolutely when they are fee. 
We have so many amazing museums in Ottawa and in Gatineau!
Yes they are free museums in Ottawa but on during certain times. 
If you hoping to visit museums in Ottawa for free, check out the list below and always check the website in case information changes. 
Things are always changing.  
Before you leave or go to any of the Museums listed, be sure to give them a call or make prior arrangements.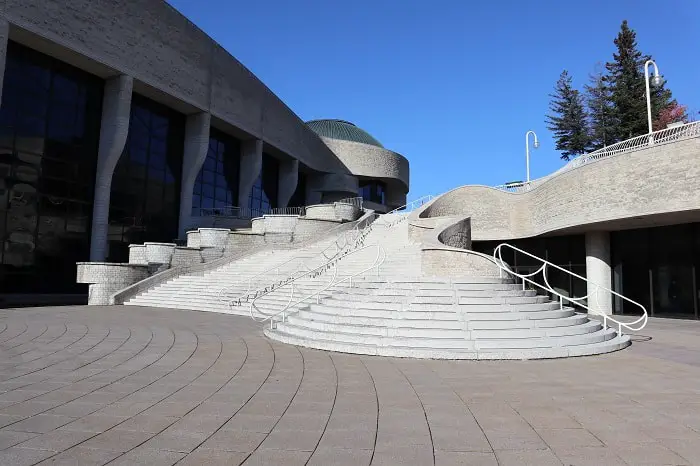 Free Ottawa Museums:
You can visit the following museums free of charge: Canadian Museum of History and the Canadian War Museum on Thursdays from 4 PM to 8 PM, these are located in the Gatineau side. 
And in Ottawa, you can visit the Canadian Museum of Nature and the National Gallery of Canada from 5 PM to 8 PM, and the Aviation and Space Museum daily from 4 PM to 5 PM for free.
Ottawa Museum Pass:
If you are looking for free museum passes to visit the Museum of Ottawa, you can grab some through the public library of Ottawa or the Ingenium: Canada's Museums of Science and Innovation!
The Ottawa library museum pass is one you should absolutely take advantage of. 
With the Ingenium Canada program, you will get Unlimited admission to the Canada Agriculture and Food Museum, the Canada Aviation and Space Museum, and the Canada Science and Technology Museum! 
With the Ottawa Public Library (OPL), you get access to the: 
You can also become a member with the Museum of History and pay one time membership cost for unlimited entries. 
Now that you have all the information and you have the ultimate list of the best museums in Ottawa, which one will you visit today!
Related:
Creative Things to Do in Ottawa in Winter this Year by a Local
The Ultimate List of the Best Spas in Ottawa for a stress-free time
9 Amazing Museums in Ottawa You Must Absolutely Check Out