Safest Cities for Solo Female Travelers
We are looking forward to sharing the best cities to travel alone as a woman as this is our dream adventure.
Whenever you scroll down Instagram, you will no doubt find feeds flooded with pictures of someone traveling somewhere.
Once in a while, it is essential, perhaps tempting, to shut off the monotonous routine and plan a vacay away from the concrete jungle into nature.
It's not an argument that at a point, everyone wants to depart and find love in themselves.
And with this trend, solo traveling is definitely growing bigger and becoming more popular among female travelers, making them feel more proud and happy about themselves.
Many solo female travelers are on extreme wanderlust and are inspiring others to follow the lead. We definitely wanted to explore and find some safe places for a woman to travel alone should they wish. 

That said, solo traveling is – challenging yet liberating, overwhelming yet exciting, intimidating yet empowering.
But, finding that perfect destination with good locales, favorite food, hiking options, and loads of Instagram worthy scenes is enough to make your head spin.
Relax, we will make your solo trip a laid back affair with our ultimate guide of tips and safest cities for solo female travelers.
We are on the hunt to find good places to travel alone as a woman so you will never have to be afraid to take that epic trip!
They are so many women who travel alone and I don't see why it should be questioned. 
What are some of the best places to go on holiday alone?
Before we get started on the best cities to travel alone as a woman, we did want you to follow us on Instagram for more tips.
We also wanted to take the opportunity to let you know that we use Affiliate links on some of our blog posts. This means that we could make a commission if you click on an affiliate link and purchase something. Read our full disclosure and blog policy for more information.
We have a few recommendations for the best cities to travel alone as a woman.
As I have previously mentioned in my other posts, you do not need to travel as a group to enjoy a vacation. You can do it on your own!
Keeping an eye on your surroundings, making sure people know where you are and avoid going to places and cities that are usually not safe especially for women.
Safety is always first no matter what. 
They are so many great places to travel alone as a female traveler that there is no need to restrict yourself.
We are going to be looking into the following things today:
First-time solo female travel destinations 
Cities for single women traveling alone
Share tips on where a female can travel alone 
Best places to travel alone female
Regardless of why you landed on this post, we really wanted to share our best tips you can use when planning your next big trip!
How to wander as a female solo traveler?



In your travel journey, you might ask a few strangers to take a few Instagram-worthy photos of you against Times Square or riding alone in the cranky streets of Rome.
This is totally normal and you can do this if you wish! 
To stay safe as a solo female traveler, here are the tips to follow:
Follow your instincts and get out of places or taxis that you feel unsafe.

Be in a comfortable and appropriate dress, if you aren't sure of the culture around.

Do not book flights that have a late arrival time like 2.45 am.

Don't wear expensive and flashy items like jewelry which could invite unwanted attention.

Keep personal belongings like phones, cameras, and laptops intact at all times.

Follow the childhood rule, "Do not accept anything to eat/ drink from strangers."

Do not open doors of hotels/ AirBnB if you aren't expecting any company.
With safety in mind, we are going to share the best cities to travel alone as a woman below. 
Where to travel as a solo female traveler?
To all the independent ladies out there who want to go on an epic vacation or journey, we have compiled a list of some of the best safest cities that you must pack your bags for and explore right now!
Where is the best place for a woman to travel alone?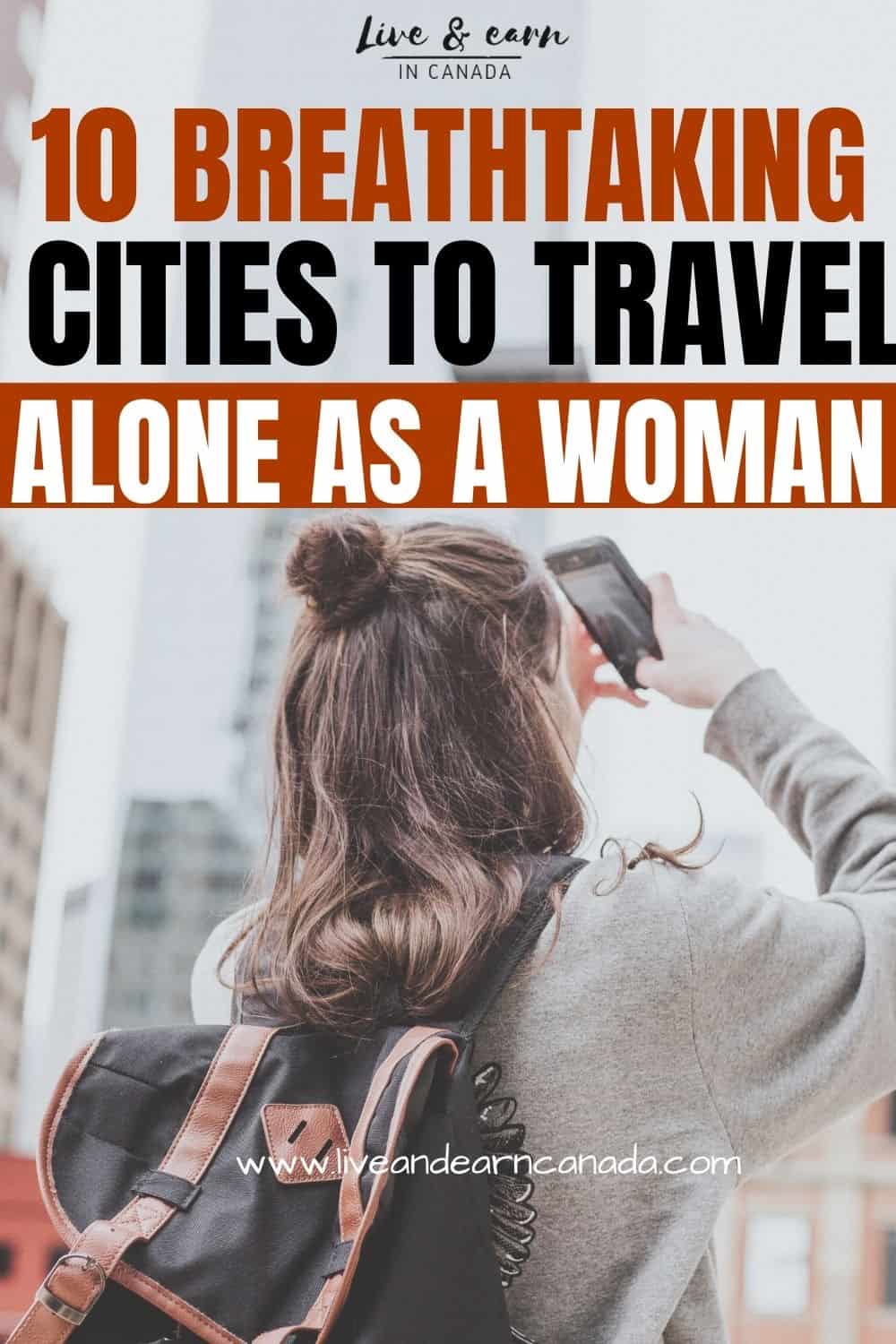 1// Melbourne, Australia
I love Australia and I would go back in a heartbeat!
I suggest that you take some time for yourself as you delve deeper into the culture and the best adventures Australia has to offer.
From eating the dumplings in Chinatown in a corner table to slurping a huge bowl of ravioli in Donnini's Restaurant, this city has amazing food.
You can then go vintage shopping and choose some rare pieces to adorn your home.
If you are a gamer, go to Pixel Alley or Batronica, if you are an art aficionado, visit Melbourne Museum and if you want to laze off, get a massage or unwind in swimming pools.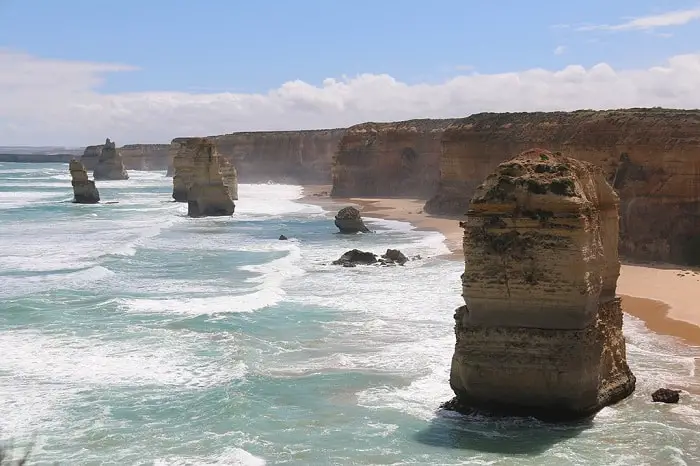 2// Reykjavik, Iceland
Iceland is perhaps the easiest destination to travel solo as a girl.
It has the lowest crime or harassment rate with all people speaking English.
With a small-town vibe, magnificent wildlife, abundant nature and lively nightlife, Reykjavík boasts endless entertainment and fun for the getaway.
Jump into the pools, watch the city's panoramic views from the platform at Hallgrímskirkja church, join food tour, shop in the downtown, choose helicopter for a scenic ride, do horse-riding and indulge in whale watching.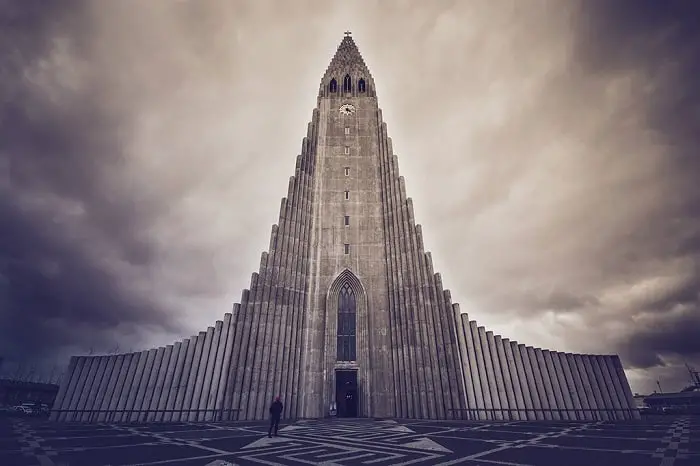 3// New York City, US
New York City is popular, fancy, safe and expensive.
It has a reputation for being a city that never sleeps and it keeps up with this reputation pretty well.
But one can always find the place of solitude if that's what you need.
Relax and recharge at the meditation class, unwind at Shakespeare Garden, do the dramatic pose at Brooklyn Bridge, grab a table for one and drink wine at Veselka, get Broadway's show tickets, try some crazy food and take an art tour.
If you are looking for more things to do in New York City this year, we have a great guide for you.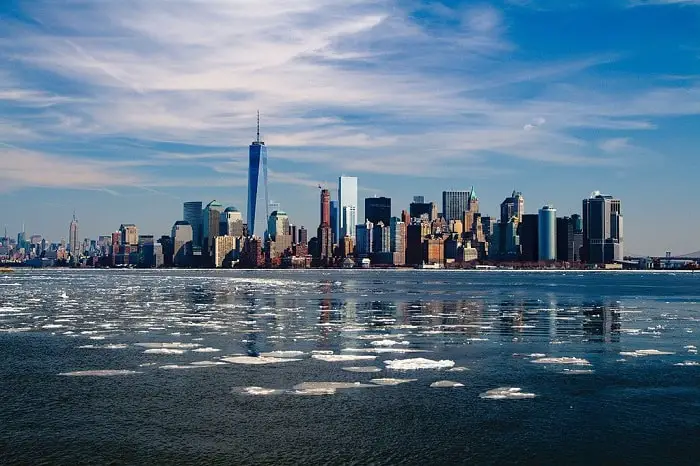 4// Rome, Italy
A city of history, ruins, and art, Rome is a fabulous destination for the solo female holidaymakers.
It is one of the cultured and romantic places in the world.
Best enjoyed on foot, the city has a plethora of hidden gems that you can stumble upon.
Watch the street performances, taste the ice cream, go wine tasting, shop at Jewish ghetto and check out the museums.
The notable places are Colosseum, Vatican City, Trevi Fountain, and the Spanish Steps, St. Peter's Basilica and Appian Way.
Food in Rome is irresistible, the pizzas, pasta, and espresso are trademarks in cuisine.
5// Santander, Spain
This is a charming port city with beautiful landscapes, fantastic people and lesser crime rates.
It has incredible beaches to the historic museums and everything in between.
Some outstanding architecture and art escapades include Centro Botin, Santander Cathedral, and Palacio de la Magdalena.
Swim, surf, walk along the beaches spread across the rugged Atlantic coastline and savor the seafood with Tapas.
Explore the picturesque Magdalena Peninsula overlooking the beaches.
6// Tokyo, Japan
Immensely safe and hospitable, Japan is a country of etiquette and discipline.
The sprawling metropolis of Tokyo has a blend of rich culture and modern outlook.
From ancient temples to unique restaurants, the city is on move.
Brush up your knowledge on Japanese history by a visit to Edo-Tokyo Museum and touring at the most-visited temple Sensō-Ji.
Then you can saunter at the Sumida River lined by cherry blossom trees, rampage through the busiest intersection in the world Shibuya Crossing and laze off in the elegant garden Rikugi-en.
The city is a heaven for seafood lovers, and you can see the live tuna fish auction at the Tsukiji Market.
Japan is definitely my dream vacation and I promise to visit it one day! 
7// Dubai, UAE
A pack of awesome attractions, Dubai promises the most thrilling trip.
Flanked by the most unusual and breathtaking architecture to malls and restaurants, the city invites millions of people every year, especially during Christmas and New Year.
The ride on Dhow Cruise Marina, the food at  Al Dawaar revolving restaurant and the adrenaline-rush rides at Aquaventure waterpark is just the tip of the iceberg!
The recliners and food trucks at Kite beach, the heart-pulsating hot air balloon ride, and the desert excursion will have you coming back to the city again.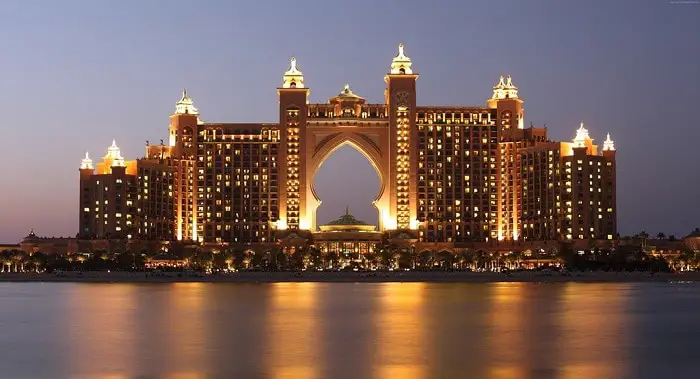 8// Mexico City, Mexico
With efficient transport and good infrastructure, Mexico makes for an easy traveling city.
Besides museums, art galleries, parks, bars, and tours, there is a sprawling plaza to vibrant traditions to Little Venice!
Devour the sumptuous seafood and wine in the world's favorite bar Fifty Mils, buy antiques at La Lagunilla and ascend the Revolution Monument! 
As one of the best cities to travel alone as a woman, immerse in 360-degree views of the city, join Medieval-style dinner and magic show and exercise in Chapultepec Forest.
9// Paris, France
If your style of holidaying is coffee, culture, and little drama, you will fall in love with France every moment.
Also, catcalling and street harassment are serious offenses here which I love as it makes me feel safer.
Why would someone choose the most romantic city in the world, Paris, to travel all alone?!
Well, the city is absolute warming, entertaining and exhilarating.
Kick start your day as you sit in the cafe and savor the famous French breakfast.
Visit the shooting locations, reach the iconic Eiffel tower, soak in the village vibe, and check out the museums and church.
For the bookworms, there is an unusual collection of vintage, antiquarian and unique books.
And don't forget to upgrade your wardrobe by getting your hands on the latest fashion. You know France knows their fashion right?
And if you are looking for other cities to visit in France, we have a few more ideas such as Nice, St Tropez or Lyon! They are all equally romantic!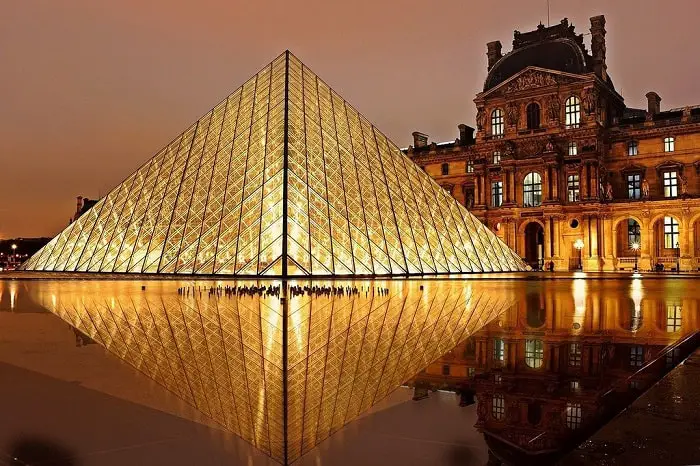 10// Yogyakarta, Indonesia
Indonesia is a country of diverse culture, landscape, and food.
Home to a renowned university, religious temples, royal palaces, thatched cottages, and the bushy rice fields, Yogyakarta is a dynamic location.
Pay a visit to the Borobudur Temple, tour the UNESCO World Heritage Site Prambanan and shop the authentic Batik dyed fabric.
You can then witness the marvel at Jomblang cave, and have fun at Taman Sari.
You'll be so busy basking in the sun and meeting people that you'll forget you are alone.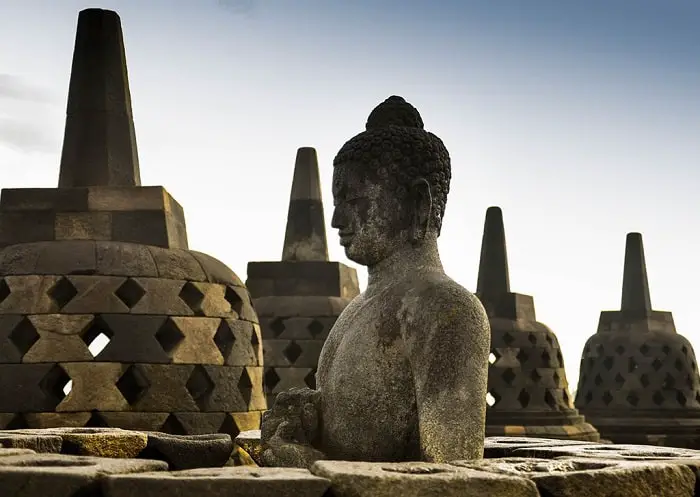 The world is beautiful, contrast and adventurous, and, it calls us to be a part of its diversity. So, go ahead and experience the best places on your own.
You totally deserve it. 
Are You Ready to explore the Best Cities To Travel Alone As A Woman?
Don't forget to leave your comments if you have ever visited any of the cities listed above.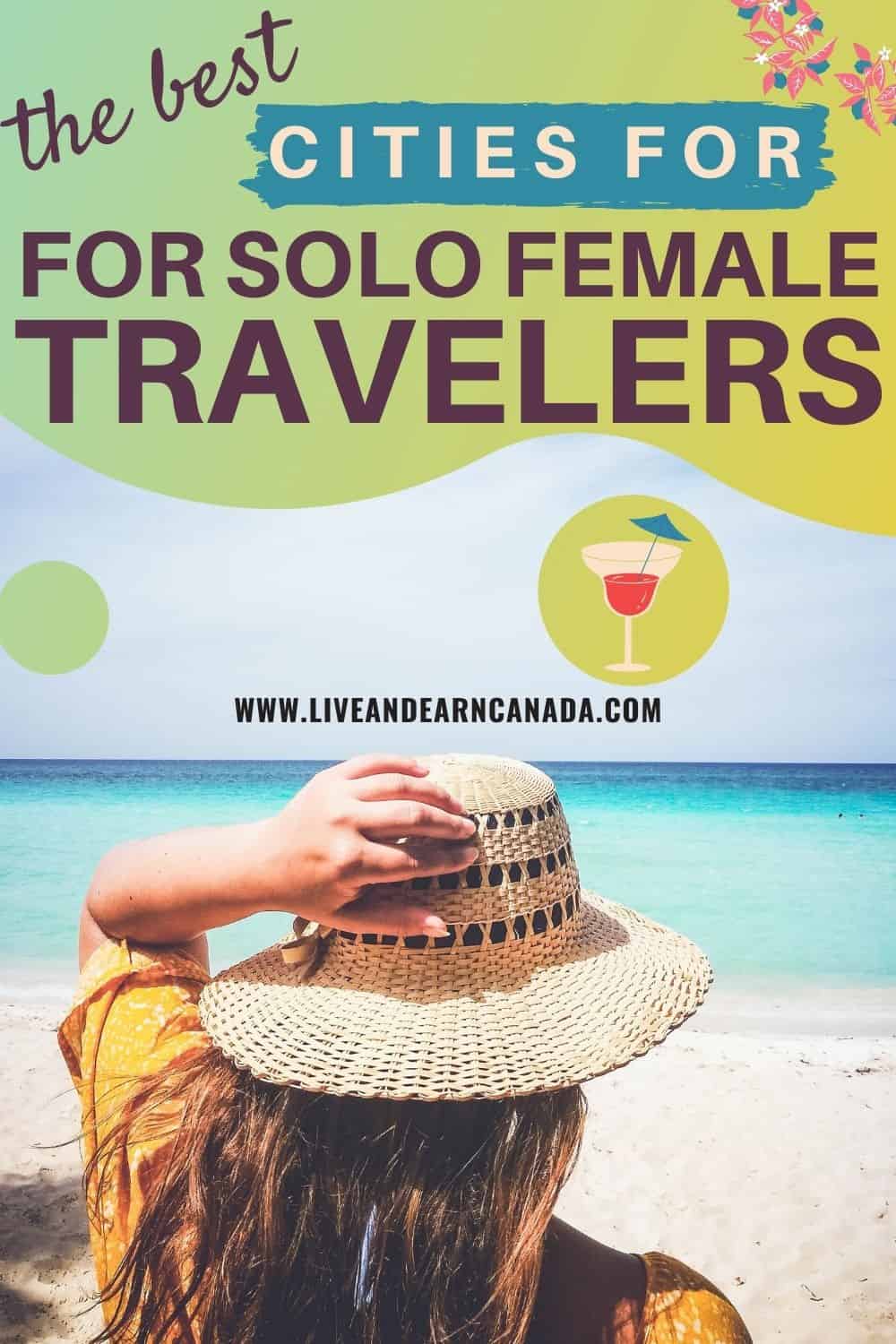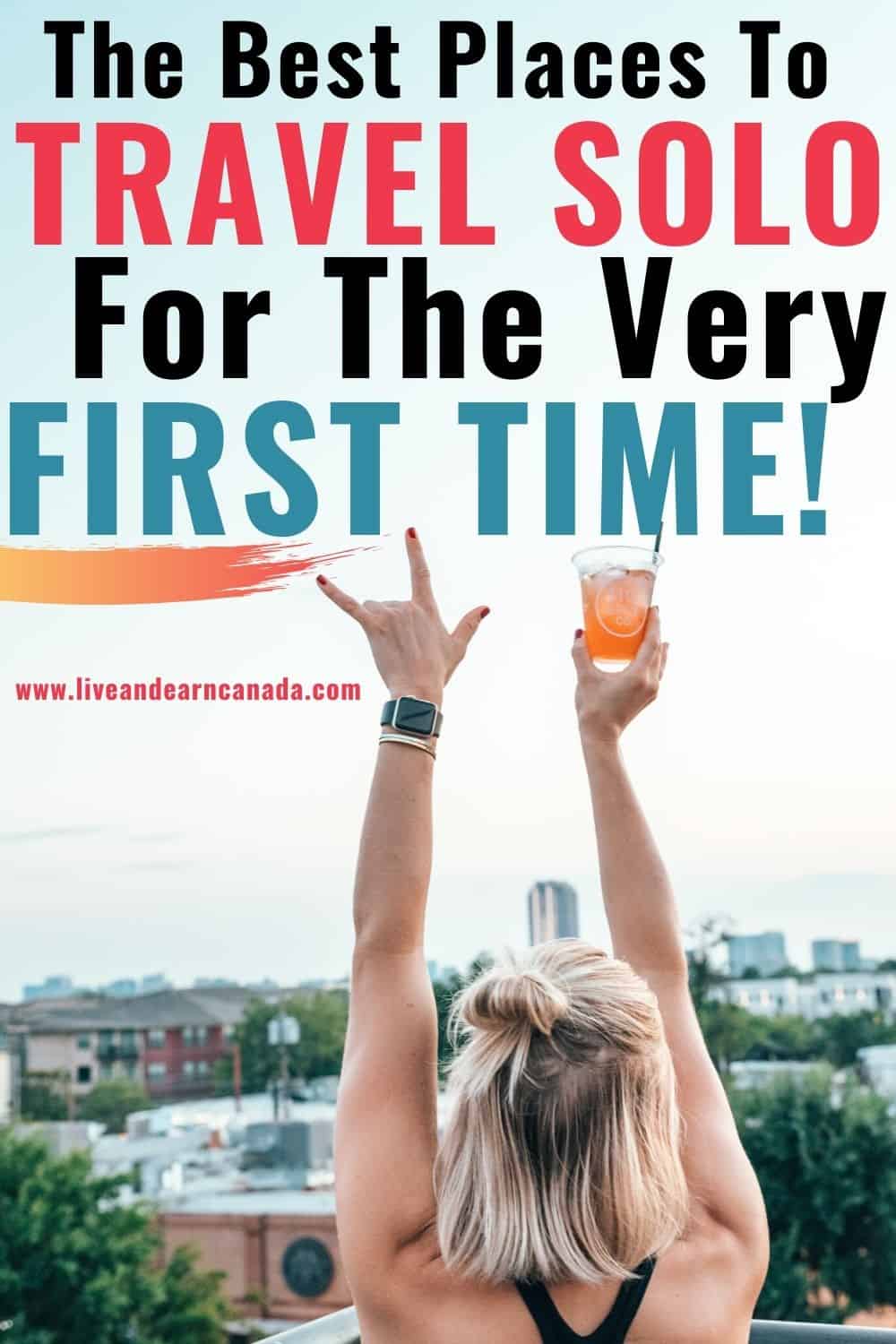 Related: 
How to afford to travel – Cut cost on transportation expenses
15+ Ways to Find A Travel Partner for Your Next Trip 
Best Cities To Travel Alone As A Woman – 10 Amazing Cities to Explore