Which city is best for living in Canada?
What are some of the best cities to live in Canada?
Living in Canada is amazing! Of course, we may be a little bit biased but it truly is.
From its diverse populations, stunning scenery and just the general way of life here, it's so easy to fall in love with Canada.
So if you're thinking of moving or relocating to a city, then have a look at our best cities to live in Canada. 
Canada is a large city with so much to offer and we highly suggest you do your due diligent and research where you want to live in Canada before committing.
You will find promises of a better life where you check, but it really does depend on your needs as an individual are or what your family needs. 
But what are the best places to live in Canada for families?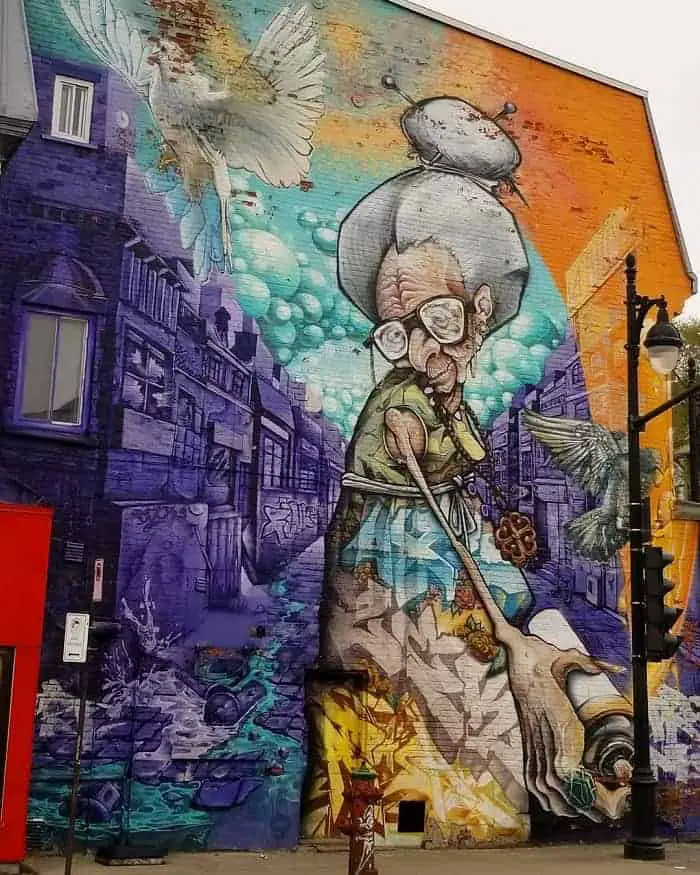 Best City In Canada To Live and Work
Just like with any other country, finding work is much easier in certain cities than other.
And if you are thinking of visiting Canada permanently for work, or thinking of moving to another area which will allow you find work, then we hope to clear things out for you.
Based on a few of my experiences, I am going to share some of the best cities in Canada to live and work.
I have a few friends in some of these Cities and they have vouched success in finding jobs in these locations.
A few close colleagues have also relocated to certain areas to find better paying jobs. Apart from Edmonton, Vancouver and Toronto, they are other places places in Canada you can live and work in. 
If you want to live and work in Canada, get the scoop on which is the best cities to move to in Canada!
Before we get started on the best cities to live in Canada, we did want you to follow us on Instagram for more amazing tips. 
We also wanted to take the opportunity to let you know that we use Affiliate links on some of our blog posts. This means that we could make a commission if you click on an affiliate link and purchase something. Read our full disclosure and blog policy for more information.
Here today because you are interested to know more about the best cities in Canada to live.
After writing this post a few months, we had more questions that you the readers had. A few popular questions were: 
These were all amazing questions and I am glad you voiced them.
We are hoping to answer them all below. 
List of The Best Cities To Live In Canada:
If you are looking for the best cities to live in Canada, check out our amazing suggestions below.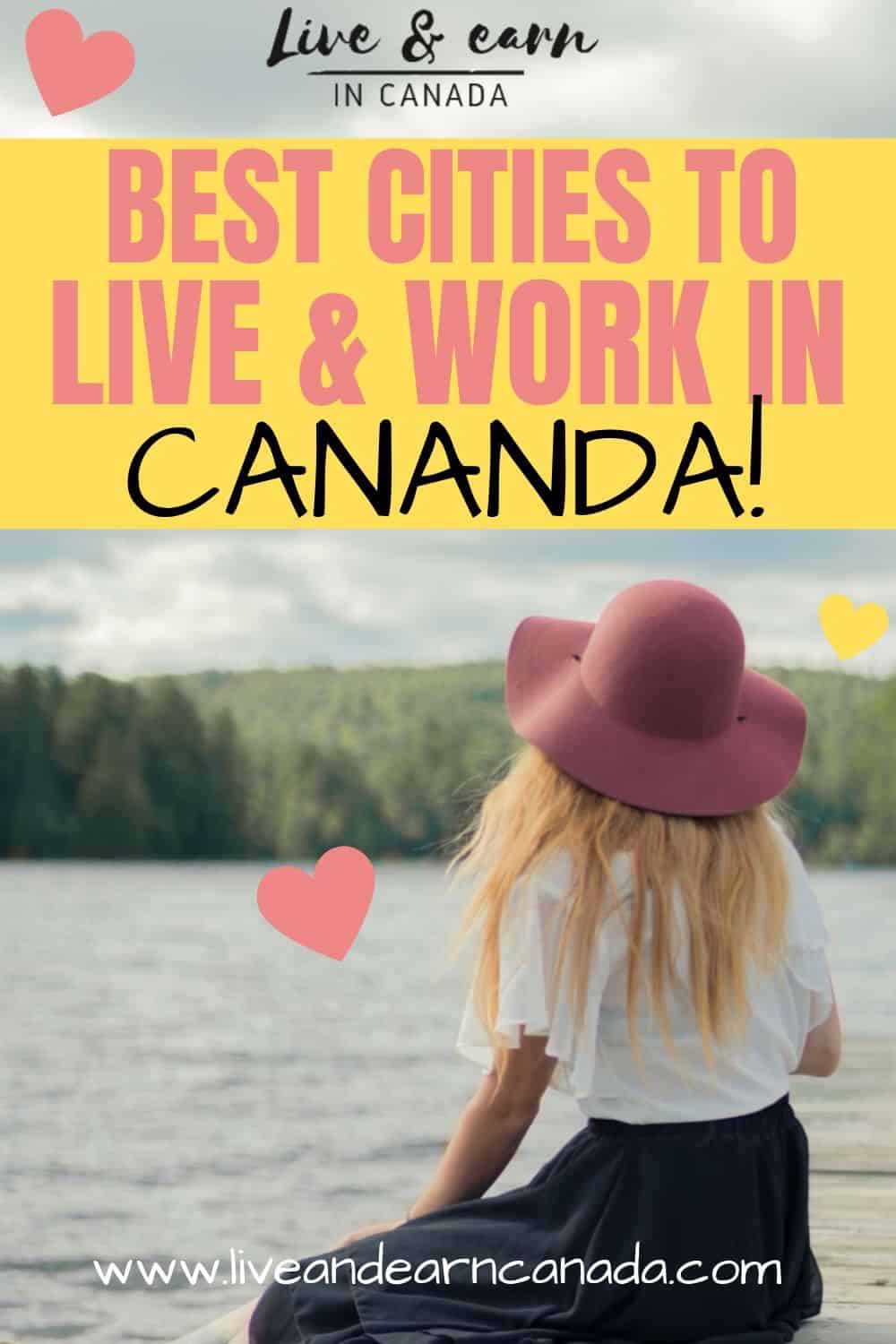 1// Toronto, ONTARIO
If you really want to live in the thick of it then Toronto is the place to be.
Known for being the most populous city in Canada it has a wide and diverse gathering of people from many different cultures and backgrounds. It
can be costly to live in but with unemployment rates in decline, job security is higher than ever.
There are also a number of suburbs located close to the city so if you like to take a step back there is the option of just enjoying the work and nightlife of Toronto which are equally amazing. 
I personally find Toronto too busy but it's a great place to find good paying jobs. As I mentioned, you can choose to live in the suburbs and make the drive to the City for work. 
 

View this post on Instagram

 
2// Vancouver, BC
It's really hard to pin point the best cities to live in Canada as we have a lot of wonderful cities, but Vancouver tops it.
Vancouver is the largest population center in British Columbia and has an ever-growing economy and diverse population.
Surrounded by water it has one of the mildest climates of all the Canadian cities. It is also considered the best city for outdoor living with a large focus on outdoor activities.
With its active cultural center and a booming social spot, Vancouver is the perfect city for those that love the outdoors as well as the hustle and bustle of a great city.
When I visited Vancouver last year, I had a totally blast and I could see myself living here.
Please keep in mind, from all the cities I have visited in Canada, Vancouver is the most expensive.
I have a few friends that live and work in Vancouver and they have confirmed how expensive the cost of living is. Definitely have a job lined up before moving. 
3// Calgary, ALBERTA 
Calgary is the perfect place if you are looking for an active, outdoorsy and clean city to live in Canada.
You can even escape the worst weather using its amazing sky walk that connects multiple buildings and helps you get around the city without having to layer up.
Being in the foothills of the Rocky Mountains and even home to Canada's Olympic Park, you won't be short of activities to fill your time.
I have family that live in Calgary, and they love living and working here.
In fact, if you ask them, they feel that Calgary is the best city to live in Canada!
View this post on Instagram

 
4// Montreal, QUEBEC
I love Montreal and I think everyone else does too. And if you haven't been to Montreal, be sure to visit this amazing city at least once.
Montreal is unique in Canada as it is the only French metropolitan city.
So brushing up on your French would be a good idea if you would like to live here.
But if that isn't an issue the city offers amazing opportunities to meet people from all around the world and take part in a diverse range of activities.
If you can spend a day in Montreal to check it out, this would be ideal! It will give you a better idea if you want to move and live there. 
And be sure to try out their poutines. 
You will find some of the best Poutines in Montreal for sure. 
5// Ottawa, ONTARIO
This is my home town!
Being the capital city of Canada, it is actually not an overcrowded place to live.
It is an amazing place for families to make roots with rural, suburban and urban lifestyles all easily obtainable.
The schooling here also offers great opportunities with a highly educated population.
The majority of people in Ottawa work in the Government sector and you definitely want to be bilingual for this opportunity.
The process of finding work in the Government is a long one but worth it at the end. The cost of housing in Ottawa is pretty high but it is one of the best cities to live in Canada. 
The city also offers a great range of outdoor and sporting activities that attract young families to the area. Just take a look at this list of free things to do in Ottawa! 
 

View this post on Instagram

 
6// Edmonton, 
ALBERTA
If you are look for some of the best places to live in Canada for families, then you should consider Edmonton!
I loved visiting Edmonton and there is a lot of work opportunities.
Edmonton is a working city with hard-working people.
They are also some of the most welcoming people you will ever meet!
Newcomers find that settling in here is easy with ample opportunities for both work and education for those that have the working spirit found within the people that live here.
If you love outdoor activities then you will find the extensive and well-connected park system amazing.
There is over 97 km of biking, hiking, skiing, walking, and snow-shoeing trails.
In your opinion which is the best city in Canada to live and work after reading this?
Read:
Home Based Job Opportunities in Canada That You Must Try
20 Summer Jobs in Canada That Pay Extremely Well
Best Cities To Live In Canada For Families and Work