Lunch Meal Prep
Lunch meal prep has become my normal! 
I hated spending money every week during lunch at work! Spending $10 here and $6 dollars here all added up to a lot at the end of the month! 
The money spent outside while at work was beginning to get out of the control pretty fast!
That's why I decided to look into a few healthy lunch meal prep ideas to simplify my life as well as to help me save money each week! 
Easy Lunch Prep Ideas 
We wanted to really find the best lunch prep ideas that can help save you time! 
The reason I found myself spending so much money week after week on eating out was the lack of time I had to meal prep!
The thought of prepping my meals was just giving me the anxiety and stress that I did not need.
With a baby, a job and a side online business, lunch prep were out of the question! 
Until I found these easy lunches you can prep on a lazy Sunday for a productive week.
They even share amazing tips such as how to cut onions quickly and safely or how to make this delicious cauliflower corn chowder in no time!
You can also try this ground beef and sweet potato meal! 
Either way, if you are a busy entrepreneur like me, you will totally love these healthy lunch meal prep ideas you can put together for a week!
Why Should You Meal Prep?
Healthy meal prepping is a good idea for those that work outside the house and or are busy entrepreneurs with no time.
Having your lunch already prepped makes it easy for you to grab and go! Here are a few reasons why we think you should meal prep:
It will save you time when you have no time to prepare a good meal before rushing out for work!

It will save you a lot of money. Eating out every day costs a lot more than you think! 

It will help you get much healthier as you will take the time to actually prepare healthy lunch meals instead of eating out! 

Meal planning will also help save time in case you need food right away instead of cooking from scratch! 
Even though Ottawa has some of the best places to eat in Ottawa, you should also try to implement some easy lunch meal prep into your everyday life! 
Before we get started on healthy lunch meal prep ideas, we did want you to follow us on Instagram for more tips. 
We also wanted to take the opportunity to let you know that we use Affiliate links on some of our blog posts. This means that we could make a commission if you click on an affiliate link and purchase something. Read our full disclosure and blog policy for more information.
21 Healthy Lunch Meal Prep Ideas to Try
We hunted and contacted a few amazing people to share some of their healthy lunch meal prep ideas that have saved them time and money.
If you are excited to try some of these lunch prep meals, check them out below. 

1// Smoked Salmon With Poached Egg, Roe, & Asparagus
This is more of a breakfast item, but if you know me, I would enjoy breakfast for lunch any day! 
This delicious breakfast (or brunch or whenever-meal really) is packed with Omega-3's, choline, potassium, magnesium, Vitamins A, B6, B12, K, D3 & C (wild roe has vitamin C), protein, and more. 
It can be made well in advance and it makes for a healthy meal!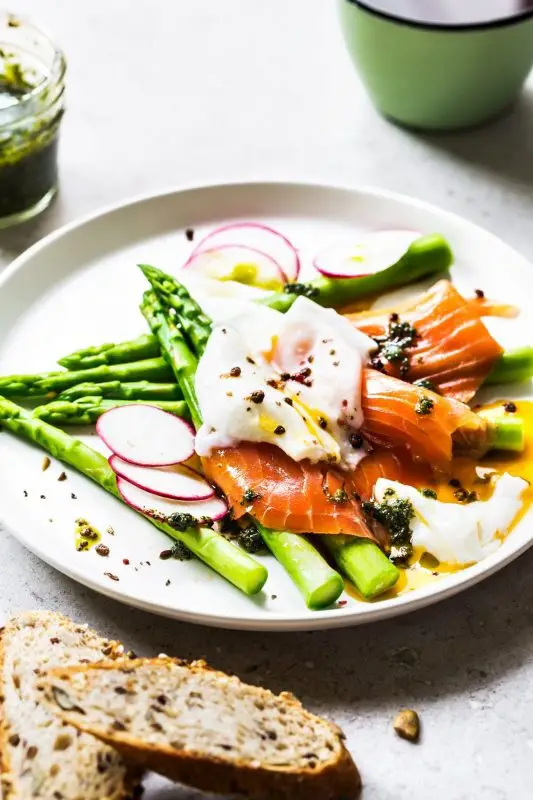 Found on: Peasant's Daughter
2// Creamy Instant Pot Tomato Soup
This delicious pressure cooker tomato soup is a healthy dump and the recipe is made absolutely no oil at all.
This meal is suitable for gluten-free, low carbs, Paleo, Keto, vegan, and Whole 30 diets!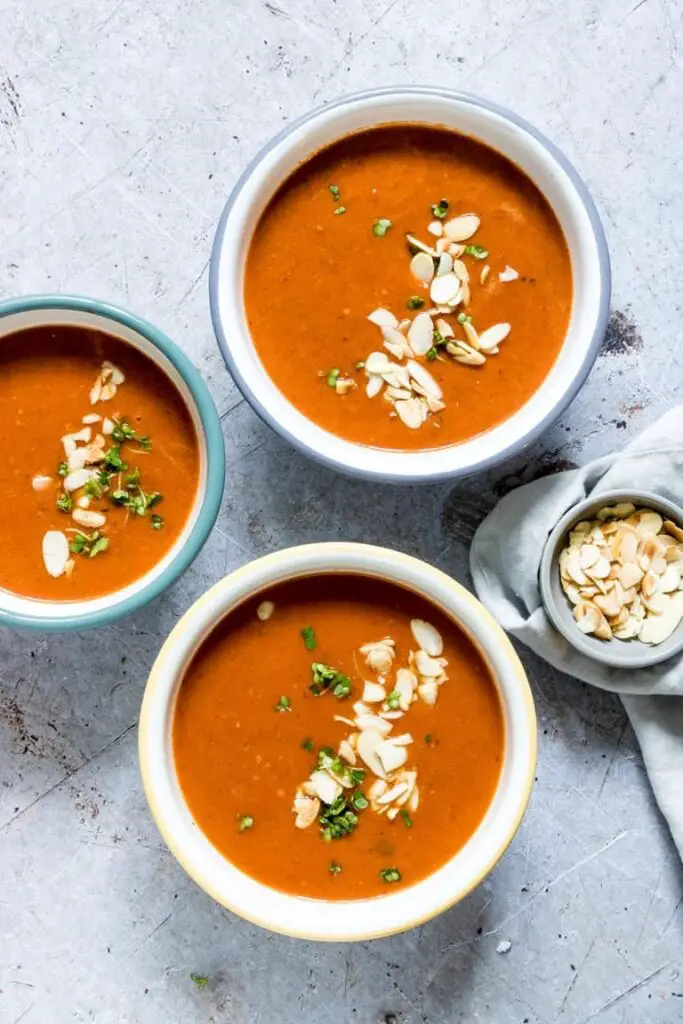 Found: Recipes From A Pantry
3// Sweet Potato, Lentil, and Chickpea Curry
If you only have 30 minutes, this delicious meal should be on your list to make!
This meal is a vegan curry that's made from scratch with mostly everyday pantry ingredients.
Any extras can be frozen and reheated as needed!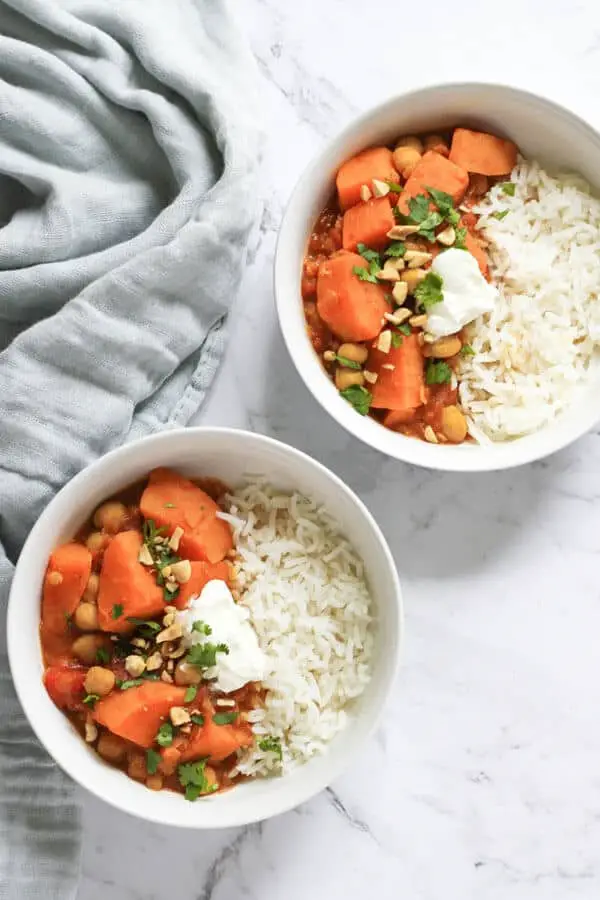 Found on: Cook It Real Good
4// Instant Pot Chicken Teriyaki Meal Prep
Looking for some fresh, flavorful, and healthy ideas for lunch. 
Chicken Teriyaki has a distinct taste and it is nothing short of delicious. But did you realize just how versatile this recipe can really be?
If you are ready to make this delicious meal for your weekly lunch, check out the recipe below!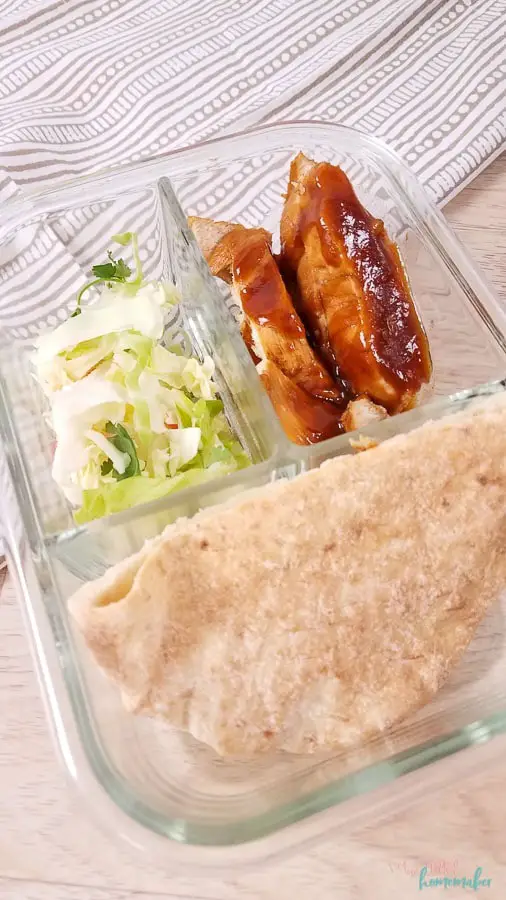 Found on: Awe Filled Homemaker
5// Summertime Grilled Vegetable Soup
This simple soup is a great way to use up whatever vegetables are currently in-season and abundant.
Or whatever you may have in your fridge that is about to go bad.
This tasty soup is made with roasted tomatoes, onions, roasted and fresh garlic, zucchini, carrots, and peas.
You can adjust your vegetables according to what you have on hand.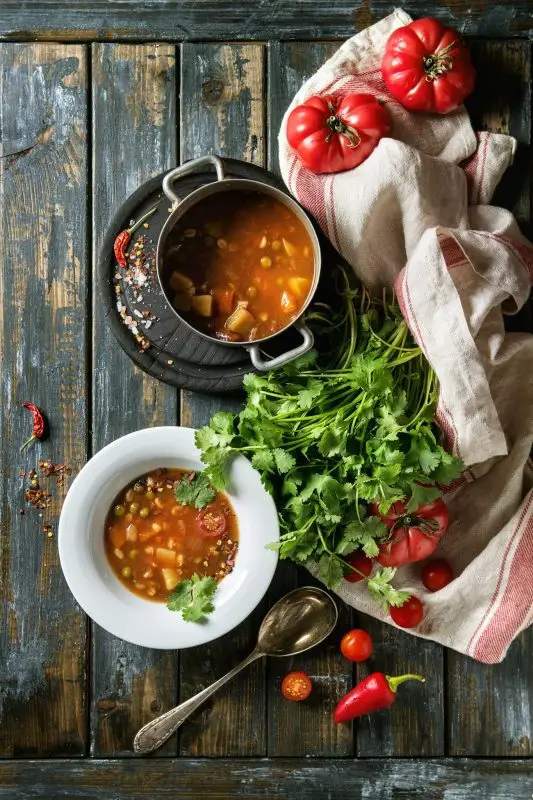 Found on: The Peasant's Daughter
6// Turkey Meatballs with Zoodles and Marinara Sauce
These whole30 turkey meatballs are what you need for your next healthy lunch meal prep. 
 This healthy recipe is packed with nutrients and protein to fuel you up for the rest of the day!
And it only takes 30 minutes to put together!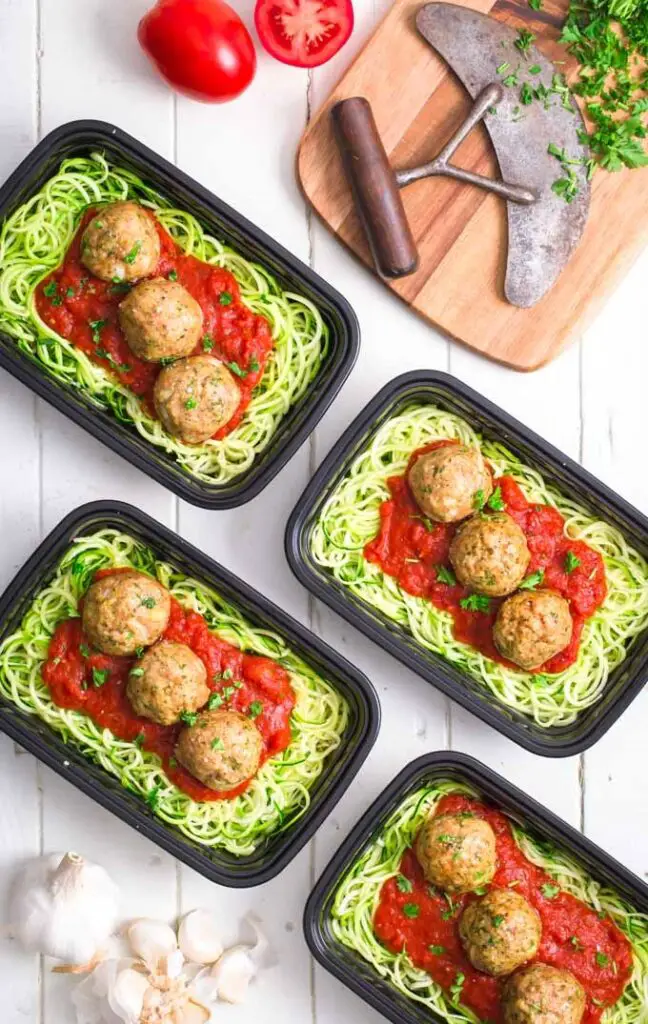 Found on: One Clever Chef
7// Thai Chicken Sweet Potato Mason Jar Salads
Simple meal planning ideas like these ones make it easy on everyone on stressful days!
This salad has some much flavor thanks to the delicious Almond Butter Thai Dressing that is used to put it all together.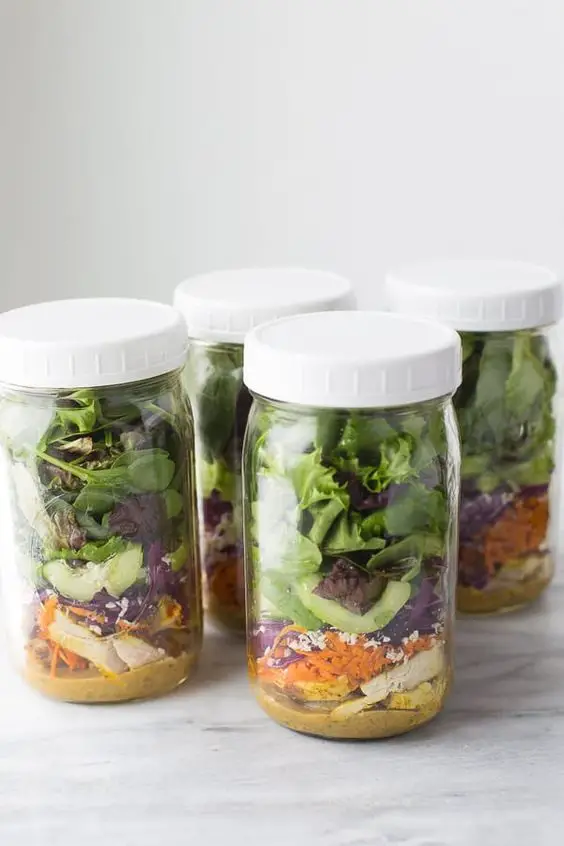 Found on: Meaningful Eats
8// Vegan Pasta Salad
If you're looking for the perfect vegan lunch to meal prep for the week, this meal is it!
All you need with this easy lunch prep is a few minutes to chop up some fresh veggies and boil water, and you're good to go.
We love the salad idea for lunch as no reheating is needed! 
Found on: Bohemian Vegan Kitchen
9// Peri Peri Chicken Meal Prep
When I read Peri Peri, I knew I had to read further! I love Peri-Peri chicken and this recipe is just what in needed!
This super easy sheet pan Peri Peri chicken lunch meal prep takes under 35 minutes to make from start to finish!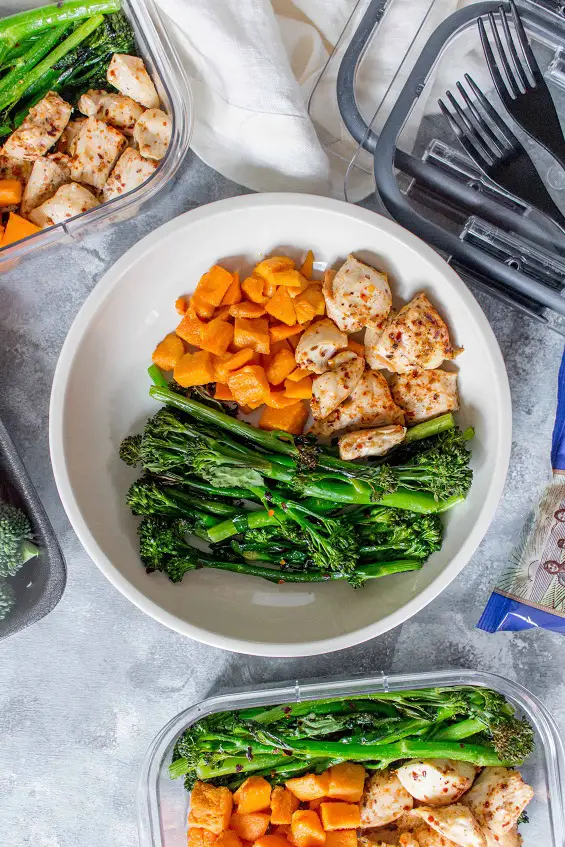 Found On: Carmy
10// Spinach and Quinoa Vegan Meal Prep Bowls
These vegan meal prep bowls are loaded with quinoa, spinach, carrots,  and almonds! It's flavored with delicious ginger, garlic and soy dressing!
Ready in only 30 minutes and this recipe makes 4 meals.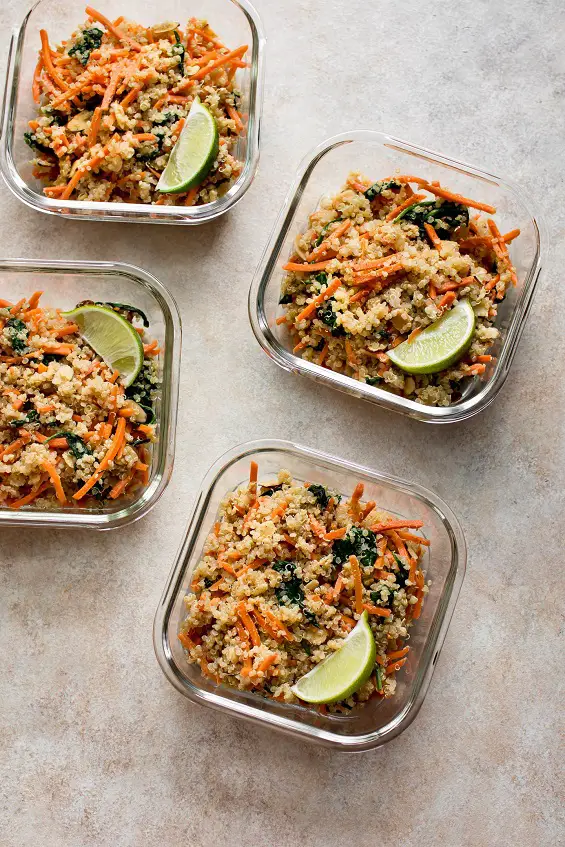 Found on: Salt and Lavender 
11// Buffalo Chickpea Pinwheel Meal Prep
Buffalo Chickpea Pinwheel Meal Prep is a no-cook, quick and easy vegetarian lunch box for your on the go life.
Prep these for 3 days and just grab and go in the morning!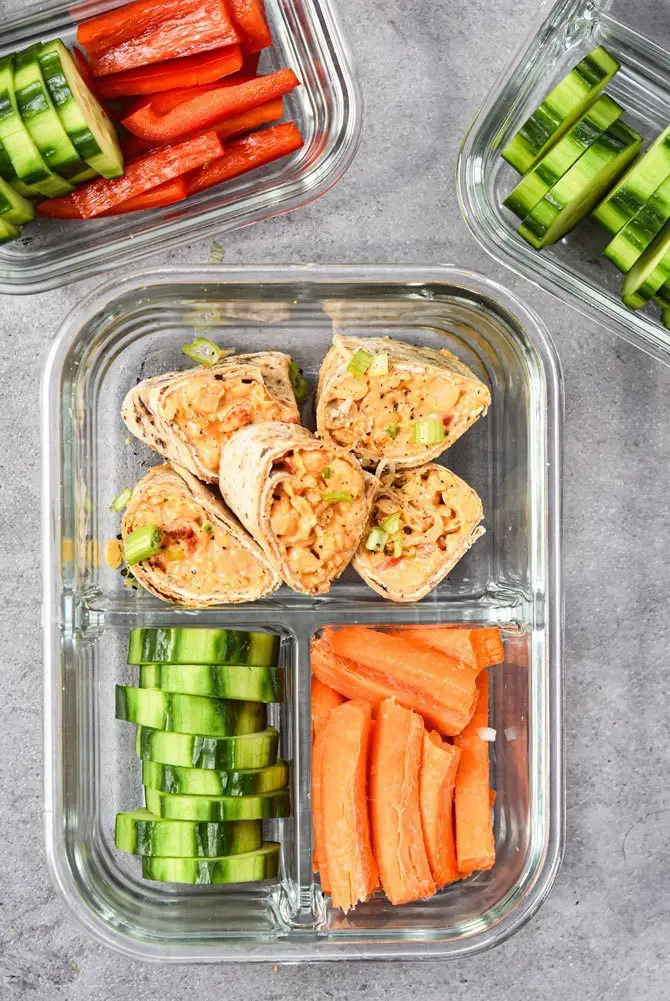 Found on: Meal Plan Addict
12// Instant Pot Chicken Breast Recipe
Looking for the best Instant Pot chicken breast recipe?
This recipe produces flavorful, tender, perfect chicken breasts using fresh or frozen chicken.
Excellent for meal prep and make-ahead meal solutions.
If you're looking for the best and easiest way to cook chicken breast (from fresh or frozen) in the Instant Pot, you're going to be extremely happy with this recipe!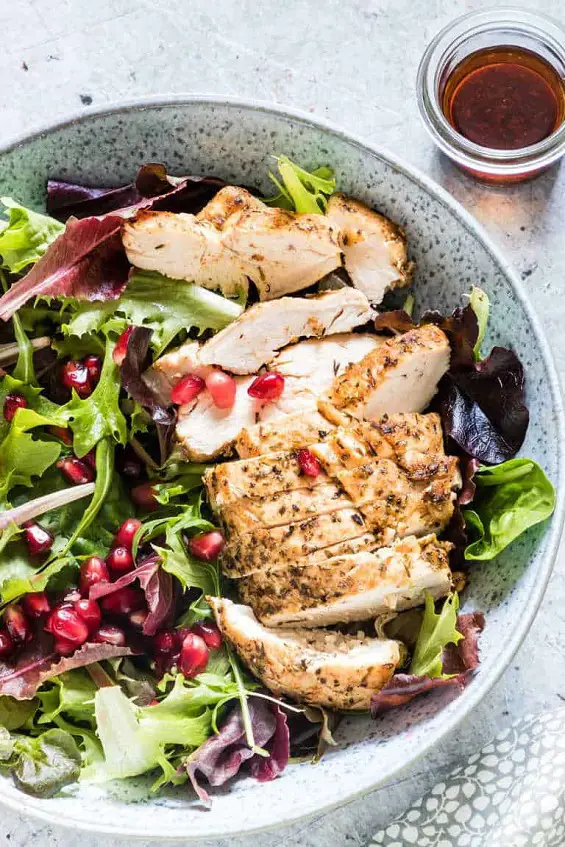 Found on: Recipes From A Pantry
You might also love these 7 easy chicken marinades that are perfect for grilling weather!
13// Vegetable Barley Soup Lunch Meal Prep
A warm and comforting vegetable barley soup that can be cooked in a pressure cooker, instant pot or stove top. 
Made with simple, everyday ingredients and ready in less than an hour whichever method you choose.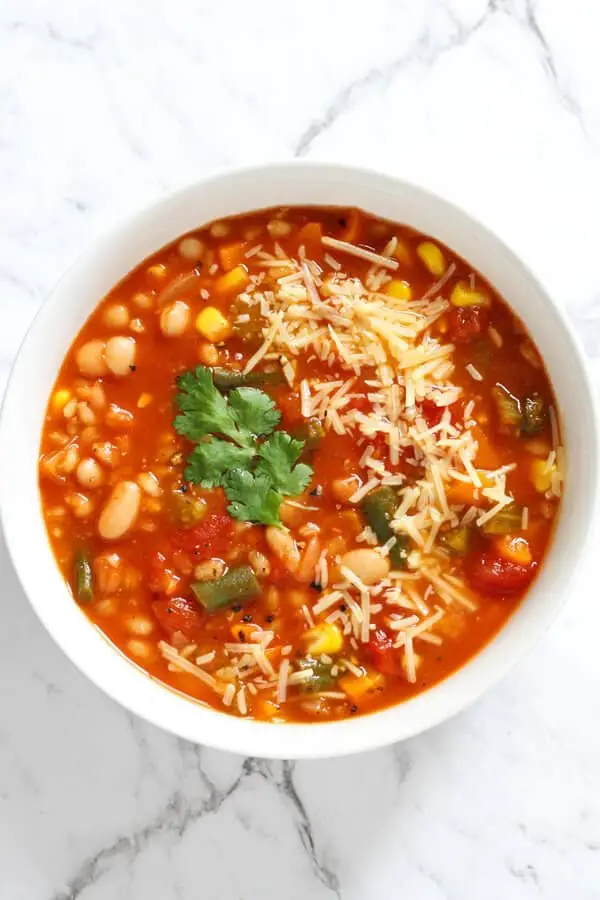 Found on: Cook It Real Good
14// Mexican Rice Bowl (Meal Prep)
This Mexican Rice Bowl with chicken meal prep is "hmmmmmm" – Exactly what Gabriel of One Clever Chef says it will be!
Ready in 30 minutes and very easy to make, this recipe is also perfect as a weeknight dinner for the whole family.
It is gluten-free (as usual), dairy-free, egg-free, and nut-free.

Found on: One Clever Chef
15// Greek Chicken Lunch Meal Prep Bowls
These Greek chicken meal prep bowls are SO EASY to make and tasted absolutely yummy!
It takes only 20 minutes prep time to make a low carb meal prep bowl recipe for 4 different kind of meals.
What are meal prep bowls?
Meal prep bowls are basically just a recipe that is made once and portioned into containers or bowls for eating later.

Found on: Wholesum Yum
16// Cold Chicken Spinach Pasta Salad
This Cold Chicken Spinach Pasta Salad is the perfect easy cold meal prep idea or a dish for a potluck!
This cold chicken spinach pasta salad is so easy to make plus it's a great base for a variety of pasta salads.
The chicken can be swapped out with chickpeas to make this pasta salad vegetarian and other vegetables such as cucumbers, peppers, and etc can be added to the pasta salad to change it up! 

Found on: Carmy
17// Best Vegan Lasagna
This is one of the best, naturally gluten-free, and vegan lasagna I have ever attempted to make. It didn't come out as amazing as I would have wanted it to look! 
It was full of flavor. 
The vegan ground beef is cooked in marinara sauce layered with spinach cashew alfredo sauce and sweet cabbage leaves. 

Found on: My Pure Plants
18// Greek Mason Jar Salad Recipe with Chicken
What is a mason jar salad? 
Basically, a Mason jar salad is any salad that you can make in a large glass jar, usually in advance. They are perfect for healthy meal prep, with the right ingredients.
Greek mason jar salad with chicken is quick, easy, low carb, keto friendly, stores well, and makes a delicious meal all by itself.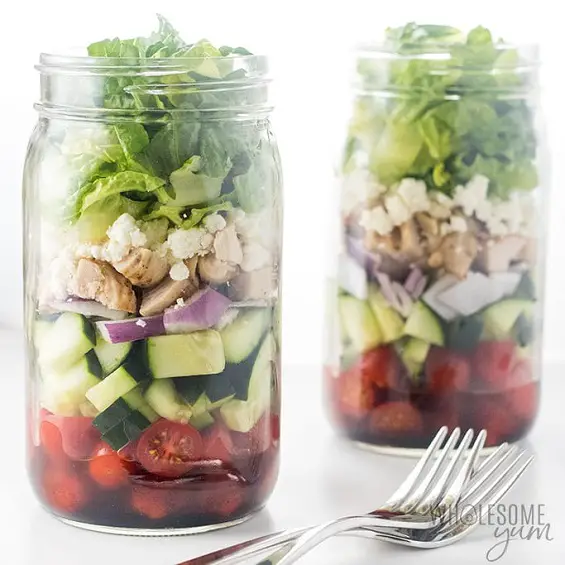 Found on: Wholesome Yum
19// Greek Chicken Souvlaki Meal Prep Bowls
These grilled Greek chicken meal prep bowls are easy to make, healthy, delicious, and filling!
You will love the fresh Mediterranean flavors, quinoa, and veggies.

Found on: Salt and Lavender
20// Asian stir-fried chicken with red beans and red rice
I really love the recipes from Go Healthy Ever After, especially this lettuce wraps with pasta salad and mint yogurt sauce!
But I really wanted to try out the Asian stir-fried chicken with red beans and red rice.
Really yummy I must confess! 

Found on: Go Healthy Ever After
21// Lemon Garlic Zoodles (Whole30, Paleo, Vegan)
This recipe takes only 10 minutes to make!
If you have plenty of zucchinis, these Lemon Garlic Zoodles are going to be your favorite go-to recipe. The lemon and garlic really make the flavor pop.
This super healthy zucchini noodle recipe is Whole30, Paleo, and Vegan. 

Found on: Pink Fortitude
22// Stuffed Eggplant Rolls Wrapped in Bacon
Delicious stuffed eggplant rolls with ground meat, wrapped in bacon and topped with tomatoes and cheese.
A perfect dish to feed a crowd!
And you can use the extra for lunch the next day or two! 

Found on: Low Carb Yum
Is Meal Prep for you?
In all honesty, if you are a busy entrepreneur, a busy mom or you spend too much money eating out every week, then you should give meal prep a try!
These lunch meal prep ideas will save you so much time and money.
If you are going to give any of these meal prep ideas a try, please come back and tell us all about it in the comment section. 
You can also try the $5 Meal Plan if you need help getting yourself organized! 
Read this next: 
Best Poutine in Montreal: Where to get the best in town
Healthy Lunch Meal Prep Ideas For The Week To Ease Your Life