A HealthyWage Review
An honest HealthyWage Review – how people are getting paid for losing 10 pounds, 15 pounds and more!
Did you know that you could get paid to lose to weight?  By using HealthyWage you can do just that!
If you are looking for a way to make some extra money this summer, then HealthyWage is what you should definitely look into! 
In this HealthyWage review, we will outline exactly how you can use the program to get paid to lose weight.
If you have been putting off losing weight because you are not motivated enough, I am hoping getting paid to lose weight is motivation enough to get started.
Before we get started on the HealthyWage Review, we did want you to follow us on Instagram for more tips. 
We also wanted to take the opportunity to let you know that we use Affiliate links on some of our blog posts. This means that we could make a commission if you click on an affiliate link and purchase something. Read our full disclosure and blog policy for more information.
What Exactly Is HealthyWage?
HealthyWage is a website that was designed to make losing weight more exciting by taking the stress out of it!
This is done by paying and helping you stay motivated throughout the process!
HealthyWage uses cash prizes to motivate people like you and me to lose weight and still stay healthy.
They can pay up to $10, 000 and they let you create a personalized bet on your actual weight loss goal!
If you were getting paid to lose weight would you lose the weight?
Basically, all you would have to do is to meet your weight loss goals and then get paid! 
Check out: Healthy Lunch Meal Prep Ideas for the Week to Ease Your Life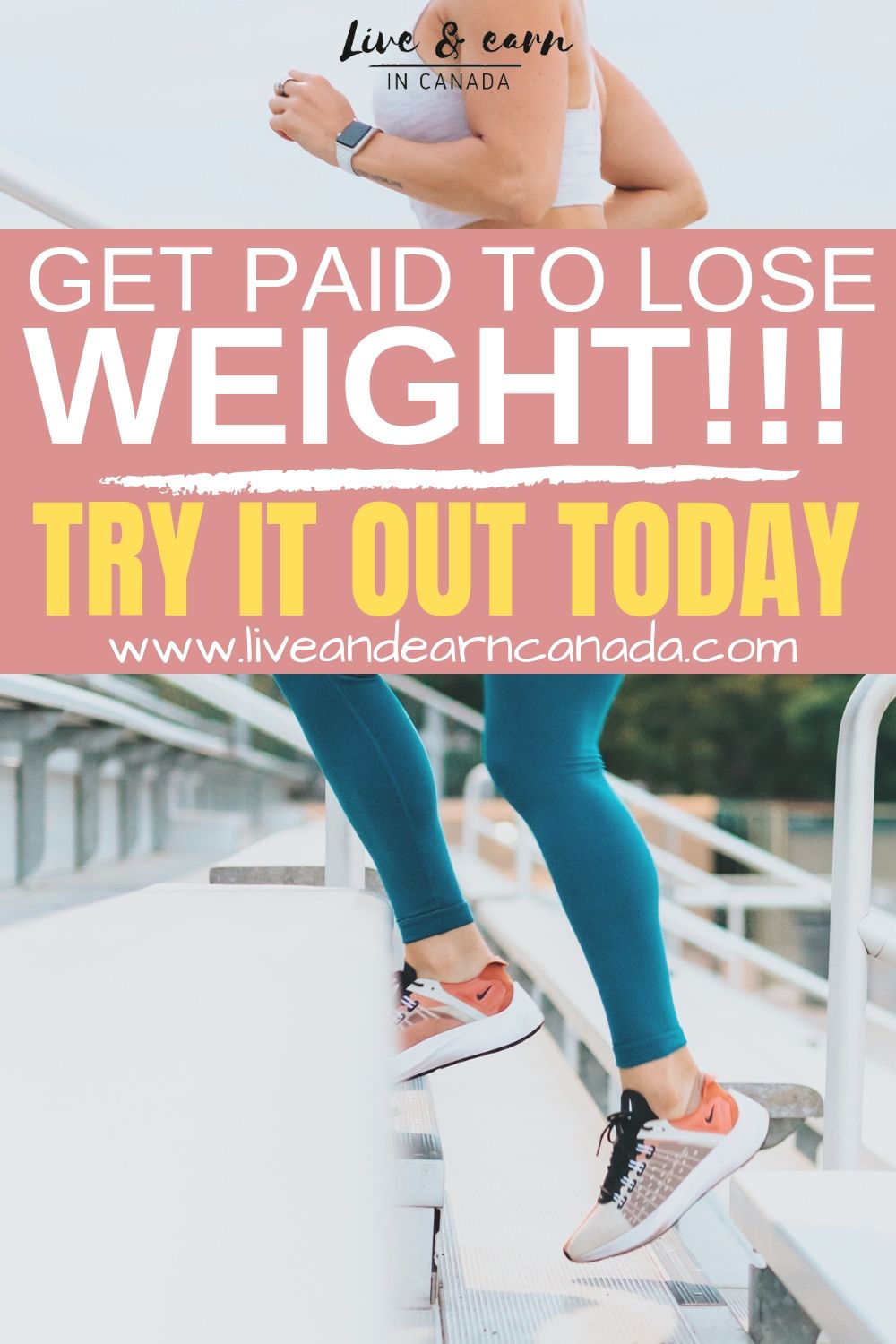 Does HealthyWage Really Pay Out?
A lot of our readers wanted to really understand how HealthyWages worked and how one would go about getting paid for losing weight!
The process requires you to make a bet – A bet about how much weight you think you could possibly lose.
And if you meet your weight loss goals before time then you get paid – EASY!
If you do not meet your goals then you don't get paid. 
What Percentage of People Win On HealthyWage?
HealthyWage works and a lot of people vouch for them!
We are hoping this HealthyWage review will motivate you to join the wagon and get paid to lose weight as well. 
The program really works because it keeps you motivated and pushes you to keep going as you have placed a bet. 
HealthyWage also encourages team challenges which offer a community of other people wanting to lose weight.
By having a community in the same shoes as you is ideal as it will help you stay motivated and it encourages you to meet your goals. 
HealthyWage Review
Just take a look at all the amazing people that have actually succeeded in meeting their weight loss goals with HealthyWage.
These women won serious money for losing weight!
 

JView this post on Instagram

 
 

View this post on Instagram

 
 

View this post on Instagram

 
 

View this post on Instagram

 
How Do You Get Started With HealthyWage? 
If you are ready to get started, you can simply click here to first calculate how much you could possibly make.
This will give you an idea of the amount you can make and it will also give you an idea about whether or not you would like to proceed!
And if you do, you can just follow our steps below:
1// Calculate your prize amount
How much do you want to bet on?
How much weight do you want to lose and how much time will it take you to lose this amount?
2// Sign up for HealthyWage and place your bet 
Once you sign up, you need to answer questions regarding yourself such as the height, weight, measurements and such). 
3// Weight Verification process
Before you can fully qualify, you will need to verify your weight.
They have a verification process you will need to follow which requires you to record a video and upload it on the HealthyWage Website!
This is also done at the end of your bet to determine if you met your actual betting goal. 
4// Lose the Weight
You can now proceed with the fun part of actually losing the weight before your deadline is up! 
Once that is done, you will be paid out if you met the requirement. If you do not, the contribution will be used to support HealthyWage and other winners. 
HealthyWage Team Challenge
The platform also gives you the opportunity to enter the challenges with team members. 
The team challenge is a three-month weight loss challenge in which teams of five compete to win cash prizes! 
The winning team from each and every team challenge wins $10, 000! 
Sign Up. Join a Team. Lose Weight. Win up to $10,000!

How Much Does it Cost To Join HealthyWage?
The typical fee for HealthyWage is $25 per month to join and you need to commit to three months if you are doing a team challenge.
If not, then it is $33 per month or $99.
The fees are set to help compete for cash prizes.
If you are able to lose at least 10% of your weight in 6 months after the end of the challenge, you can get your registration fees refunded! 
What Challenges Can You Participate in?
The $10, 000 Team Challenge – Up to 5 in a team will compete with each other to win cash prizes. The first prize is $10, 000. 
HealthyWager Challenge – This is the individual weight loss bet and you can win up to $10,000. 
Jackpot Challenge – Individuals and teams can participate and shoot for weight loss goals to earn a share of the jackpot. 
Steps challenge – Its identical to the weight loss challenge, the step challenge uses step goals instead.
How Is The Final Prize Calculated? 
They use an algorithm based on the information you provided when signed up on the HealthyWage Prize calculator to figure out your winnings.
This will help them determine, your weight, BMI, the length of your weight loss, time of year and so much more. 
You can also earn more money by referring others to the program. You can earn an additional $40 to your prize for each friend who signs up! 
Does HealthyWage Really Work? 
Their main goal and objective are to create a motivational way to get people to go out and excise.
And in doing so, they lose weight and feel great for themselves.
HealthyWager helps you establish a clear goal that has a significant positive impact on your health. 
They also strive to establish a clear timeline to achieve your goals! Go ahead and sign up now!
According to HealthyWage "a variety of recent academic research demonstrates that financial incentives triple the effectiveness of weight loss programs."
How Does HealthyWage Make Money – Reviewed?
HealthyWage makes money from corporate and government clients who are interested in creative solutions to weight loss.
In addition, although financial incentives are great weight loss tools, people sometimes lose their weight loss bet.
The money they put in will go to keeping the platform up and running should they lose. 
Is HealthyWage A Scam?
No, it's not a scam – it's more of a motivation for you.
They are so many reviews and testimonials of those that have successfully lost weight and have gotten paid by HealthyWage.
HealthyWage has also been featured on big sites such as Good Morning America, Today, The Doctors, CNN and more.
With so much great publicity, I don't think they would want to be known as scamming people. 
Winner Reviews HealthyWage via Interview:
Get started here and calculate how much prize money you could get! 
Our HealthyWage Review Determines: 
That it is a great way to lose weight!
If you have ever needed the motivation to lose weight, then this should be motivation enough.
Not only is there a potential prize to be won, but you would be doing it in a setting that is supportive, encouraging and motivational! 
Have you ever lost weight using HealthyWager? Tell us about it below!
Get Paid To Lose Weight With HealthyWage – HealthyWage Review