Consignment Shops in Ottawa
I love finding little consignment stores in Ottawa as I find they carry the best clothing.
And what I love more about some of these consignment stores is that they can also purchase your old clothes!
If you are like me and you want the best vintage clothing, be sure to visit some of these local thrift stores in Ottawa to find exactly what you are looking for! 
What Is A Thrift Store? 
According to Wikipedia, a charity shop or thrift shop is a retail establishment run by a charitable organization to raise money.
Charity shops are a type of social enterprise.
They sell mainly used goods such as clothing, books, music albums, DVDs, and furniture donated by members of the public, and are often staffed by volunteers.
Because the items for sale were obtained for free, and business costs are low, the items can be sold at competitive prices.
Are Consignment Stores and Thrift Stores The Same?
A thrift store typically accepts donated items as we mentioned above or sells goods on consignment.
While some for-profit resale shops do call themselves thrift stores, the money raised in a thrift shop is typically used to fund a nonprofit organization or other charity.
And consignment store might not. 
Reasons to shop at consignment stores
If you love to shop but you don't want to pay full price for retail price, then you will love consignment stores!
This is one of the best ways to save some money if you are on a tight budget!
If you work and you constantly need new clothes, these can totally add up quickly! That is why we would encourage you to shop at a consignment store!
If fashion is your jam, but money is not in your favor, you will totally love the stores below.
Other reasons to shop at Consignment Stores:
You will find name brands carried at most of the thrift stores

Most of the clothing is trendy and seasonal 

They get new items often 

The items are gently used 

You will find many unique items 

And my favorite, most items are heavily discounted
Is it bad to shop at thrift stores if you have money? 
Shopping at consignment stores does not only save you money, but it prevents you from wasting money on things that are half the price.
Some people truly believe that if you can afford it, you should shop at regular stores and not shop at thrift stores.
Some have gone as far as to say that thrift stores are only for poor people!
This is not true and it's a horrible misconception. 
Everyone should be allowed to save money and if finding a good deal means shopping at consignment stores, then why not?
Also, these stores have more to offer in most cases than regular stores. I personally love to be unique, so if I can find a good find, I am taking it! 
The answer is no, it is not bad to shop at consignment stores.
If you have some time and you are looking for things to do in Ottawa, be sure to visit some of these consignment stores! 
Before we get started on the best Consignment stores in Ottawa, we did want you to follow us on Instagram for more tips. 
We also wanted to take the opportunity to let you know that we use Affiliate links on some of our blog posts. This means that we could make a commission if you click on an affiliate link and purchase something. Read our full disclosure and blog policy for more information.
Selling Your Clothes At Consignment Stores In Ottawa? 
Can you sell your clothes at consignment stores here in Ottawa? 
Absolutely, yes you can. 
You will just need to check their websites to see if they are accepting items. And not all consignments purchase clothing from individuals!
If you have gently used items that you think other people would appreciate, you can try selling them at these consignments stores!
Clothing Consignment Stores Ottawa has
You will find several consignment stores in Ottawa, but we wanted to share the ones that you should absolutely take the time to visit.
I love shopping in consignment shops in Ottawa, and I am glad that this amazing town has quite a few of them available for you to wonder around in.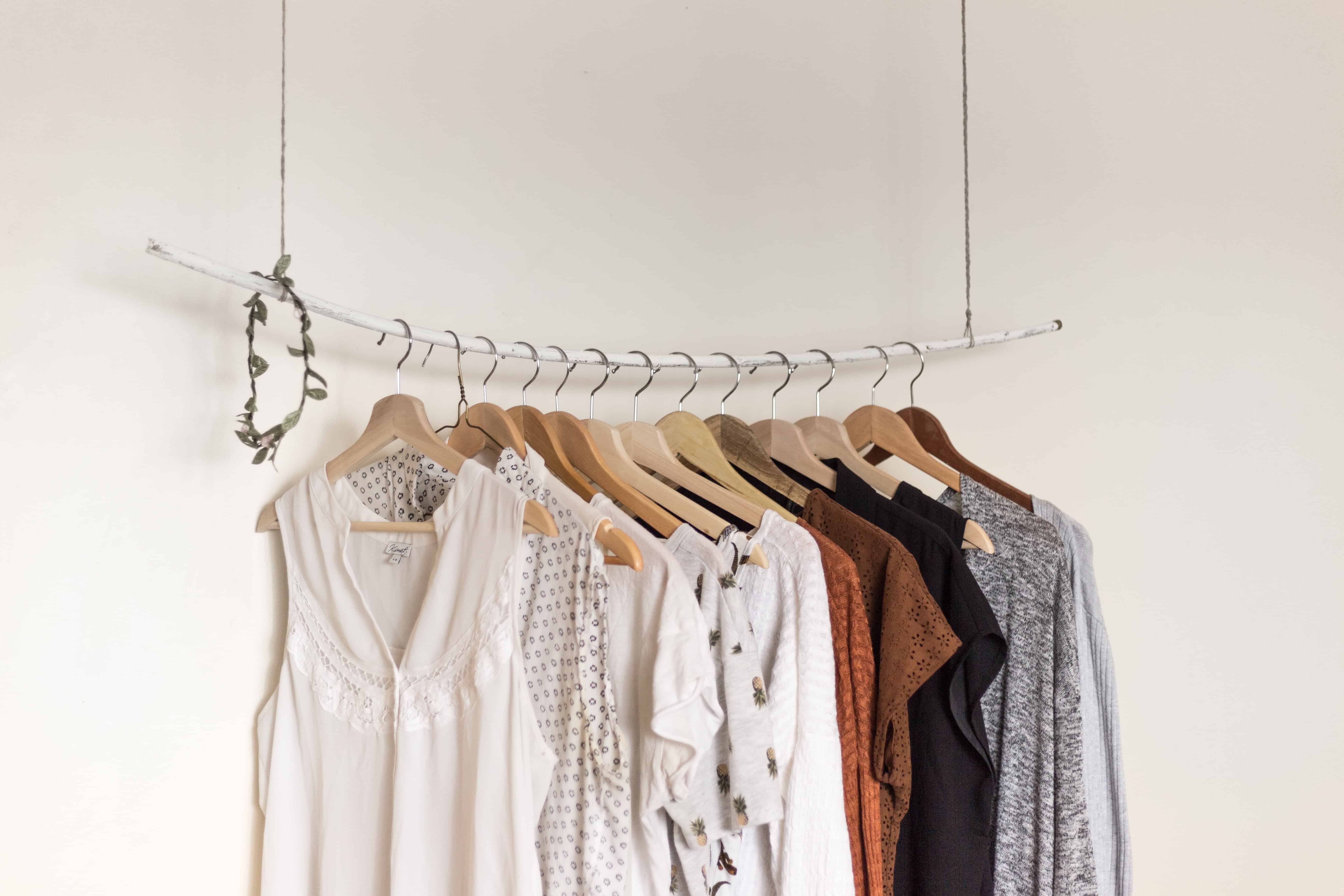 1// The Clothes Secret
The Clothes Secret is Ottawa's top women's consignment shop, located in the heart of Old Ottawa South. 
They carry the widest range of clothing labels that you would totally love at the very best prices.
Some brands that you find here are: J. Crew, Banana Republic, Wilfred, Max Mara, Tahari, Liz Claiborne, Jones New York, DKNY, Calvin Klein, Michael Kors and much more! 
Hundreds of new pieces hit the racks every week, so there is always something fresh to see!

2// Ragtime Vintage Clothing
If you are looking for the best consignment stores in Ottawa, look no further than Ragtime Vintage Clothing! 
The name says it all, need we say more? 
Vintage all the way! Visit the store for more details! 
3//Clothes Encounters 
They have been a hive of designer consignment activity for over 30 years!
A place for you to kick off your shoes, try on loads of exciting clothing and accessories, and create your own unique look.
Their labels run from Akris to Zara, in a variety of sizes.
Regardless of what you're looking for, you'll always be able to find that special new piece for your wardrobe.
Visit Clothes Encounters today!
4// Rikochet Resale
If you have not heard about this store then you probably to do not live in Ottawa!
This is one of the most popular consignment stores in Ottawa!
Not only do they selling their gently used clothing, but they are buying your clothes as well!
Bring in your women's fashion BRANDS in clothes, purses, jewelry, shoes, belts, scarves and other accessories. They are taking all the fashions that are in style now.
5// AMHstyle and Mocktails
Alison and Joanna Hughes are the creative forces behind AMHstyle & mocktail.
With many years of experience in the fashion industry, the entrepreneurial stylish sisters know to style, showcase & sell!
They carry ladies name brand & high-end fashion labels from Joe Fresh to Louis Vuitton; clothes, purses, shoes, jewelry, you name it, they have it! 
With names like Louis Vuitton, Gucci, Prada, and Dolce & Gabbana, there is always something for the luxury connoisseur.

6// Plato's Closet In Ottawa
I love Plato's.
In fact, I went shopping their a few days ago and fell in love! 
At Plato's Closet, you'll find a huge selection of trendy, designer styles as well as those every day basics you can't live without—all at up to 70% off mall retail prices!

7// Deja New Consignment
This cute consignment store is located in Orleans! 
Deja New receives hundreds of brand name items every week.  
From Guess to Nine West and BCBG shoes, to Coach purses, Danier Leather and Jones of New York fashions, you will find something that you love!  
Looking for a Party Dress? Formal Wear?  Jewelry and Accessories to match? Check them out! 
8// Trove Fashion
Trove consignment boutique offers the latest trends at affordable prices.
They recently opened the doors to Ottawa's first men's only consignment store.  
Trove Fashion and Trove Men's are located in the same building just steps away from each other.  Both shops carry a variety of unique pieces at a great price!
 

View this post on Instagram

 
9// Bella Boutique
Tina Pucci and Melissa MacMillan are the owners and creators of Bella Women's Consignment Boutique. 
Their objective was to have a boutique that was fresh, innovative, relaxing and chic.
The quality of the consigned pieces had to be meticulous and the ambiance had to be equally exquisite.
Visit the store for a lot of pretty things!

10// Valamode
Valamode is your authentic designer resale destination. Their online store & showroom offers a range of designer goods with a focus on luxury accessories.
And all of their items are guaranteed authentic. 
 

View this post on Instagram

 
Will you be hitting up some of these consignment stores in Ottawa?
Tell us which one! We would love to feature it on our Instagram page! 
10 Of The Best Consignment Stores Ottawa has For Cheap Clothes