Last Updated on
Dollar Store Decorating Hacks
I love finding Dollar Store hacks to help decorate my home.
I am a very DIY person and I like to find bits and pieces to make a home look just as beautiful as it would if you went to a high-end home decor store. 
I hunted the internet to find the best dollar store hacks to help me decorate and revamp my home.
I will do a post about that soon, but if you were interested in doing a little project to revamp your own home, these money-saving hacks will help you. 

Before we get started on the best dollar store hacks, we did want you to follow us on Instagram for more amazing tips. 
We also wanted to take the opportunity to let you know that we use Affiliate links on some of our blog posts. This means that we could make a commission if you click on an affiliate link and purchase something. Read our full disclosure and blog policy for more information.
DIY Dollar Store Hacks
We hope you find all our dollar store hacks below very helpful and you will create something that will help spruce up your own home! 

1//Metallic Rope Basket Made From Dollar Store Supplies
We all need wastebaskets but I hate having simple looking ones.
Ideally, I would like one wastebasket that matches my decor whether it's in the bathroom, the bedroom or the laundry room.
That's why I fell in love with this simple DIY metallic rope basket by Savvy Chaser!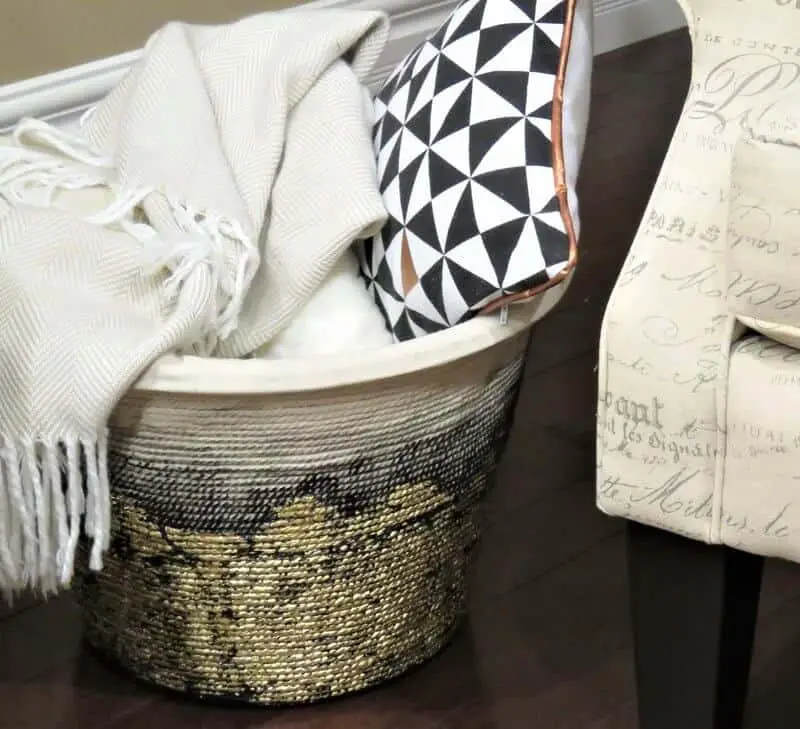 2// DIY White Farmhouse Pitcher From Tacky Thrift Store Find
Learn how to make a white farmhouse pitcher for a fraction of the cost using a tacky thrift store find!
If you love the farmhouse style, you're going to love this DIY farmhouse pitcher tutorial from Making Manzanita.
If you have a dollar store near you, you can find everything you need to easily make this gorgeous farmhouse pitcher! It's perfect for those that are on a budget!
The pitchers can be used as accent decor items around your home or in the kitchen!
Whatever works for you.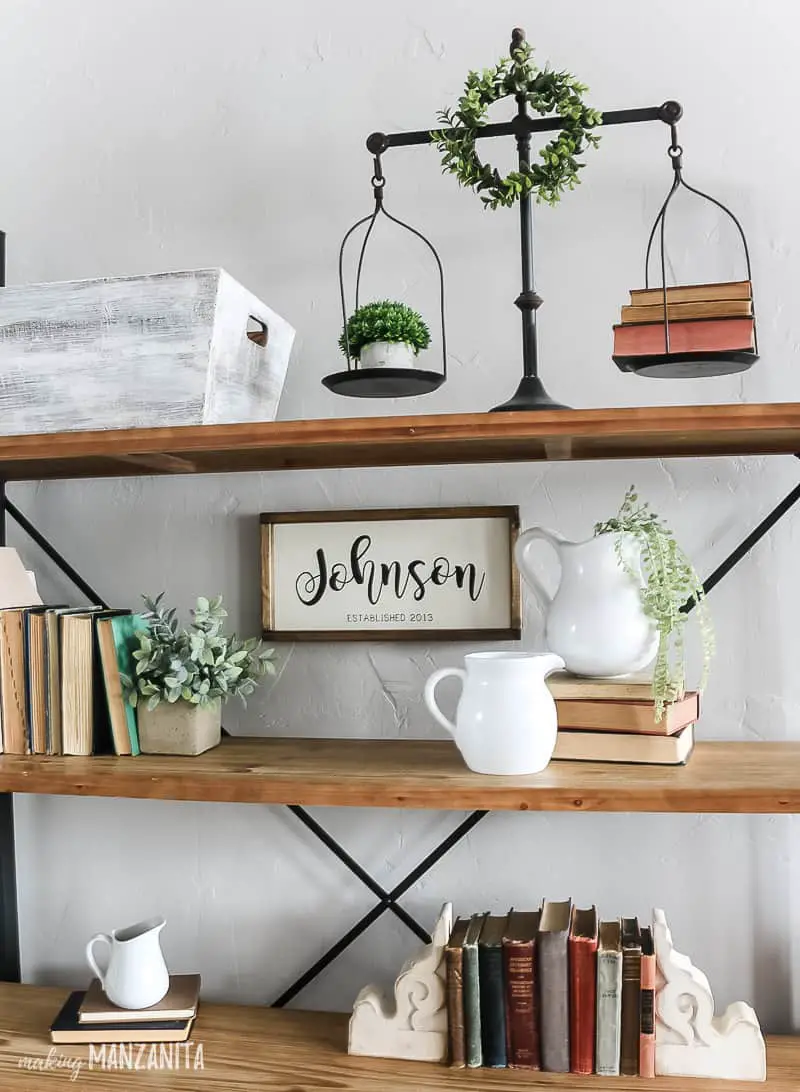 3// Decorate Dollar Store Candles With Napkins
Makeover candles with just a few materials from any dollar store!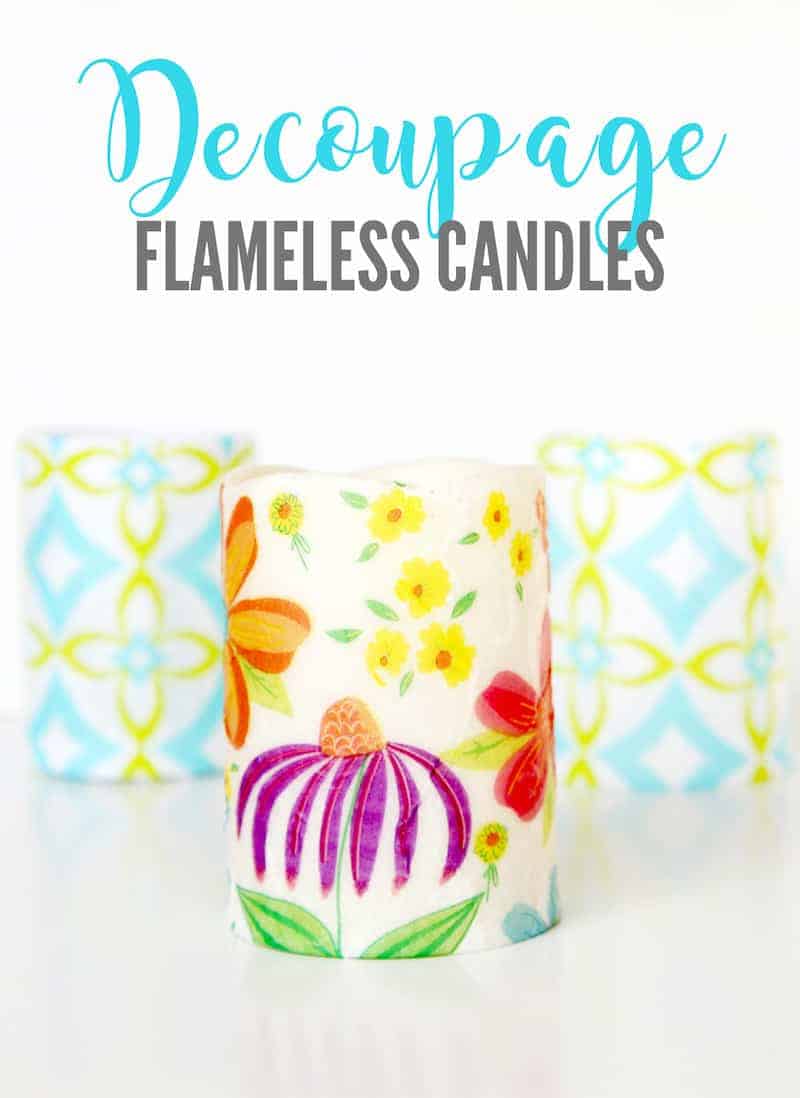 These Dollar Tree candles can be customized for any occasion.
I am currently creating a few to add to my daughter's room and I am looking for blush napkins to create some for the master room.
This dollar store hack is really easy to make and they look beautiful as just decor items in any room. 
The candles are the electronic style and so it makes it good to add to kids room without worrying about fire hazards. 
Also, I did this dollar store project with my two-year-old daughter and it was a lot of fun as she enjoys being involved with what I do! 
It was just one of those dollar store hacks I needed to share with you and it is totally perfect to do with young children.
4// Dollar Store Sign Makeover 
If you are looking for more awesome dollar store hacks to try out, you might want to make some cute signs to put around your home.
I did a bit of spring cleaning the other day and I decided I need a few things on certain walls around my house.
What better way to spruce up an empty than with some cute signage.
If you go anywhere else, the signs can cost $19.00 and even up to $35.00!
And I was lucky enough to come across a few dollar store hacks that had a few DIY tutorials you could do to create your own signage.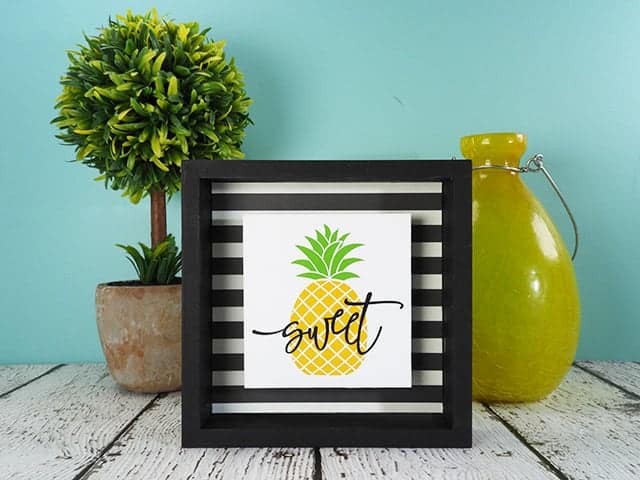 5// Simple Dried Fruit And Herb Wreath
If you're looking for a fast and easy homemade wreath for the holidays, it doesn't get much easier than dried fruits and herbs on a simple grapevine wreath.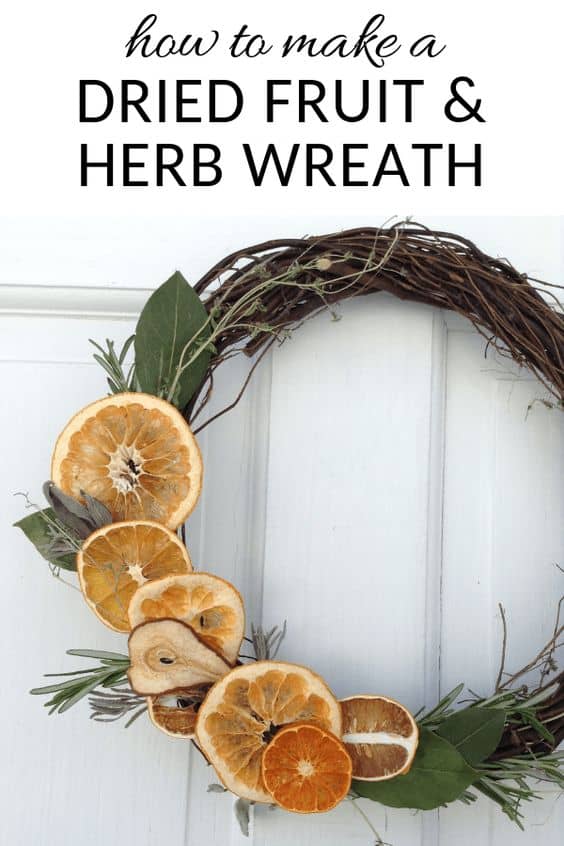 Here's how to quickly make a dried fruit and herb wreath, for a hint of that colonial Williamsburg charm.
This item will definitely look amazing during the Christmas holidays!
But there is no harm in creating one now, you can find the full tutorial on how to create this over at Salt In My Coffee blog! 
The wreaths are actually really beautiful and I think doing a few even for spring makeovers or in the fall can really help make your home look amazing. 
If you are not looking to spend a lot of cash on purchasing wreathes, this DIY dollar store is perfect for you! 
6// Dollar Store Craft: Simple Glass Vase Makeover
With this easy dollar store craft, you can decorate a simple glass vase in minutes.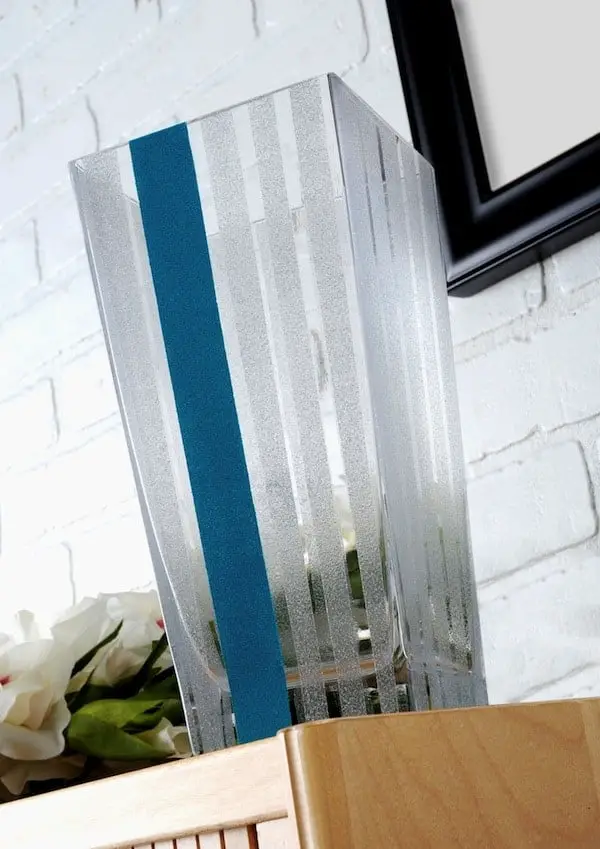 You get to play with glass paint too!
This stripe vase turned absolutely beautiful! It is a tutorial originally by Plaid designer Julie Lewis that Amy from DIY Candy decided to replicate for herself and it came out beautifully! 
They totally managed to make a plain glass vase from the dollar store look very modern by using the addition of painted stripes and boom!
A whole new look to add to your home for added decor is created!
Go ahead and attempt this DIY project and tell us how it goes! 
8// Easy DIY Farmhouse Style Wreath
Everyone needs a little touch of greenery in their farmhouse style home! This easy DIY farmhouse wreath is so simple to create to decorate in the farmhouse style.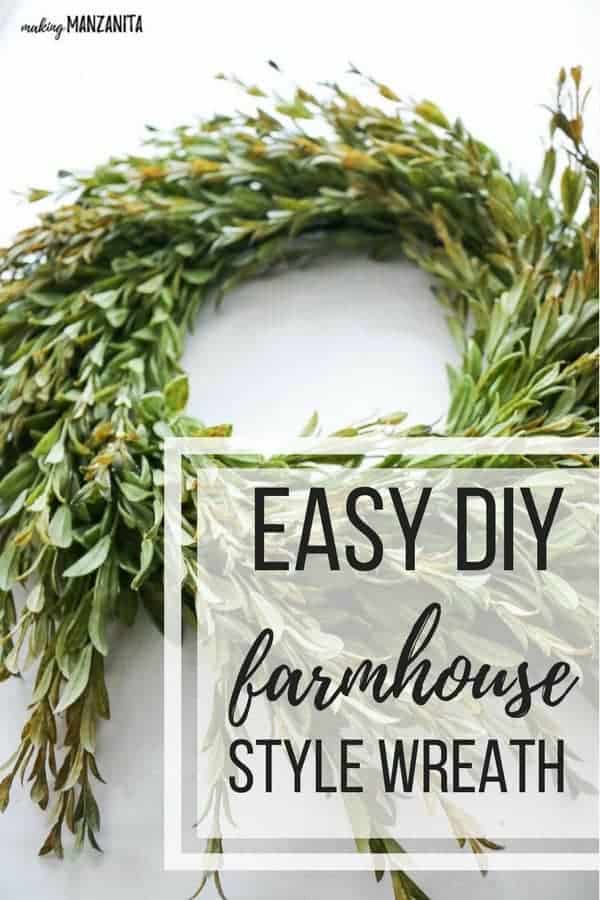 If you love easy DIY farmhouse crafts as we do, then you will totally love this easy to make farmhouse wreath! 
According to Chelsea from Making Manzanita, this DIY farmhouse wreath is so easy to make, you'll be shocked!
So go ahead and create and tell us all about it! 
We loved the muted tones of this look as well as how natural it looked and Chelsea felt the same way! 
9// DIY Dollar Store Sun Hat Wreath
A wreath is an easy way to add character to your front porch.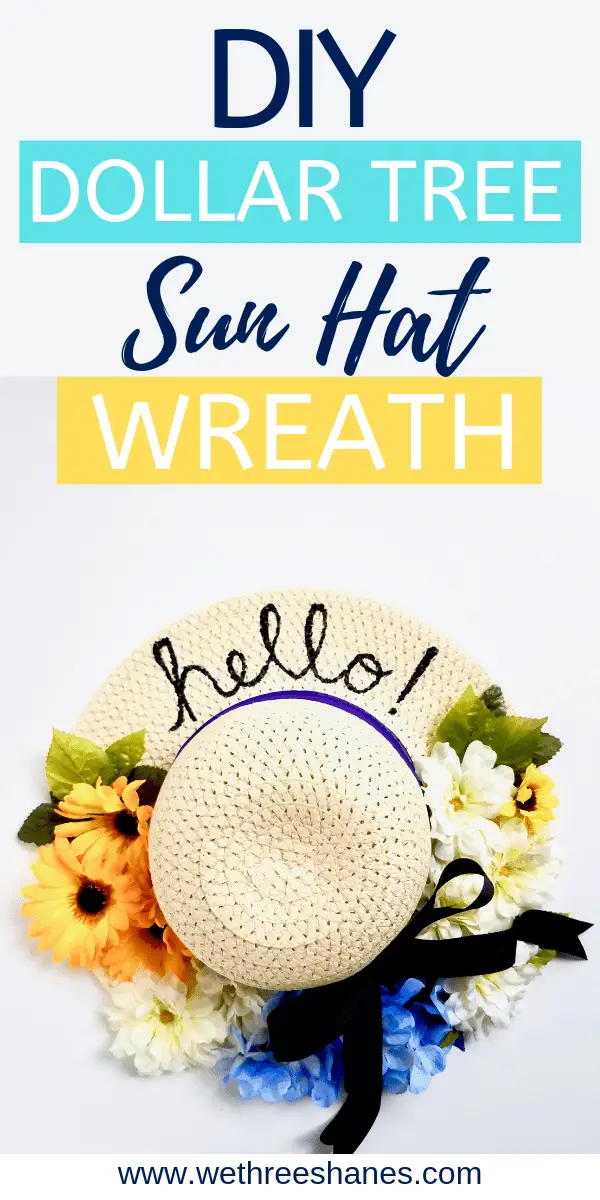 This inexpensive DIY Dollar Tree Sun Hat Wreath is perfect Spring and Summer door decor and sets the mood for happy thoughts before entering the home.
Put a smile on visitor's faces by making your own today!
We Three Shanes has created an amazing and simple to follow DIY Dollar store hat wreath that you can easily follow!
We love easy dollar store hacks that we can add to our growing collection!
10// DIY Dollar Store Serving Tray
This gorgeous serving tray is typically made using an old picture frame or one purchased on the cheap at a $1 store.
It only costs to make $4!
Talk about saving money just for using dollar store items!
This serving tray actually has multiple purposes and you can use it to decorate your home as you feel!
Just follow this fun tutorial from Cutefetti to get your project perfectly designed! 

11// DIY Lantern From Dollar Store Frames
This gorgeous lantern was made from dollar store items and it cost a grand total of $6?
Lanterns are definitely gorgeous and I actually have a few lanterns around my home.
They make for gorgeous decorative items for around the home. I have added candles to mine and set them in the living room!
When I came across this DIY project for actually creating your very own lantern, I knew I had to share it!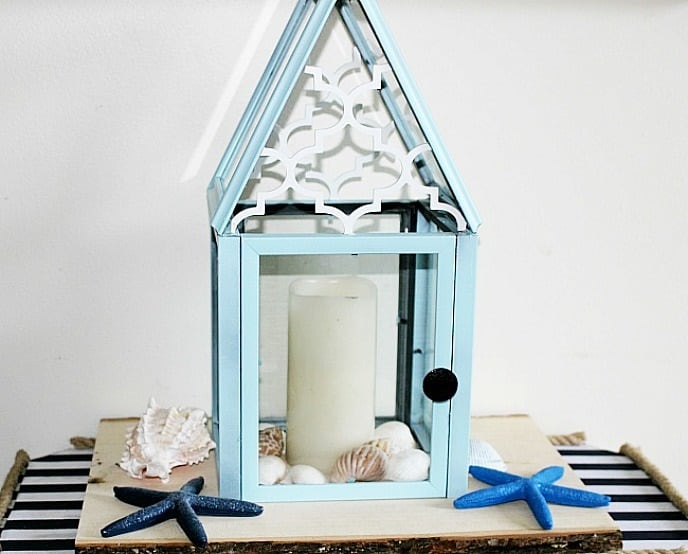 Which of these dollar store hacks will you give a try?
We want to see what you make, be sure to tag us on Instagram if you do decide to recreate any of these dollar store decor items! @liveandearncanada!
Stylish Decor Dollar Store Hacks That Won't Break The Bank