Gatineau Activities
Located just minutes from downtown Ottawa, they are so many great things to do in Gatineau.
Whether you are looking to relax, explore nature or go on an adventure, you can trust to find something in Gatineau to do.
Gatineau is a beautiful city in western Quebec, Canada.
It is the fourth-largest city in the province after Montreal, Quebec City, and Laval.
Not a lot of people know about Gatineau and no one really talks about it.
But it is a really great city with amazing attractions and several great activities you can participate in with family and friends. 
Get ready to find out more about:
Great places to visit in Gatineau

Fun Gatineau activities you can with family

Amazing Gatineau Restaurants you can enjoy

As well as having a list of things to see in Gatineau
Travelling to Gatineau is extremely easy if you are coming from Ottawa. 
It's literally minutes from downtown.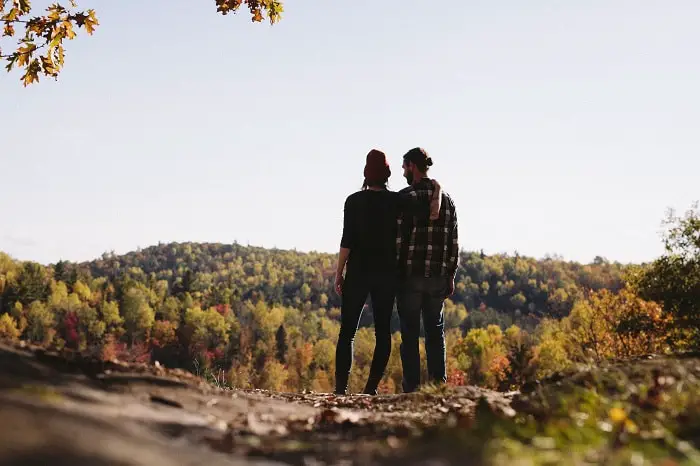 We are hoping by sharing some of the best attractions in Gatineau, it will encourage to go out and check it out for yourself. 
We are also going to be answering some of the popular questions our readers had about visiting Gatineau: 
What are the top attractions to visit in Gatineau?

What are the best outdoor activities in Gatineau?

What are the most popular things to do in Gatineau with kids?
Before we get started on the best things to do in Gatineau, we did want you to follow us on Instagram for more tips. 
We also wanted to take the opportunity to let you know that we use Affiliate links on some of our blog posts. This means that we could make a commission if you click on an affiliate link and purchase something. Read our full disclosure and blog policy for more information.
An Epic List of Things To do in Gatineau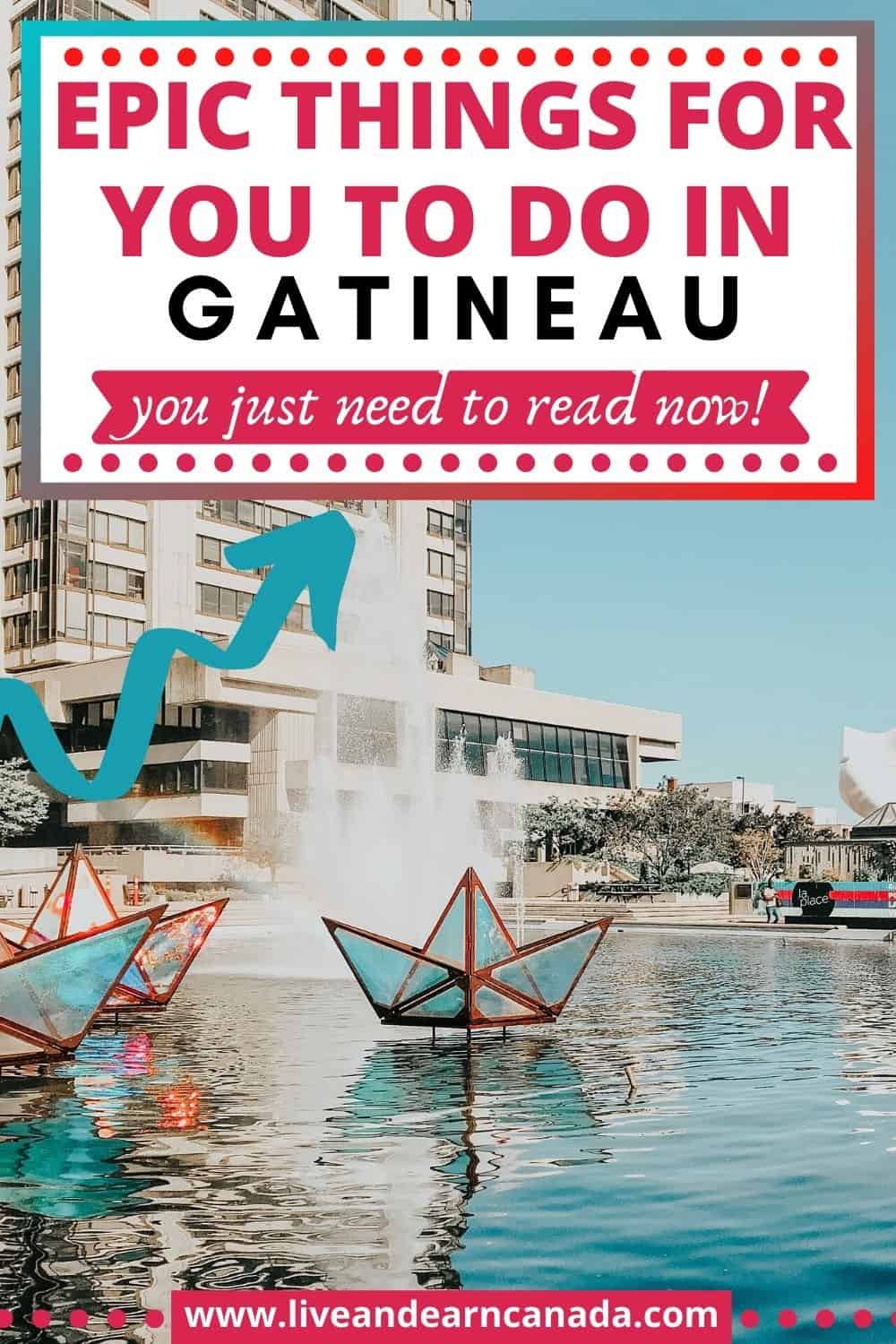 1. Spend Time at the Casino Lac Leamy
The Casino Lac Leamy is one of the most entertaining areas in Gatineau in my honest opinion.
Here you will find bars, clubs, restaurants and a lot of live entertainment specifically on weekends. 
In fact, if you are here on Canada Day, or on New Year Eve, you can expect some great firework displays. 
If you fancy playing blackjack then this is the Casino you want to go to.
They have over 1,800 slot machines at the Casino du Lac-Leamy that you can enjoy.
As I mentioned, there is so much happening at the Casino that even those that are not into playing with slot machines can have a really good time.
The casino was built on a quarry along the shore of Lac Leamy, which is how it got its name.
Did you know that over three million people come to the casino each year? What are you waiting for?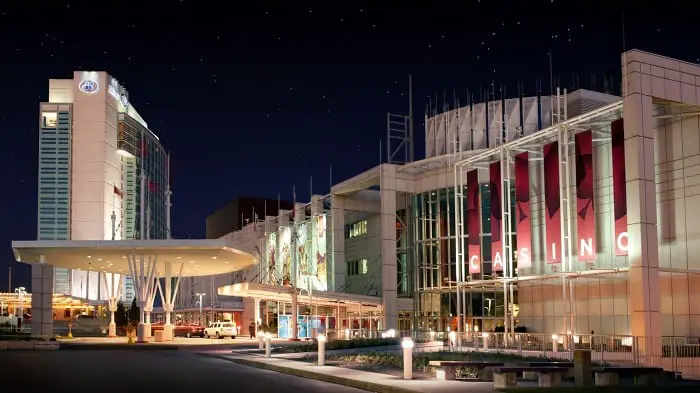 2. Visit the Famous Château Montebello
Every time I have visited Montebello, I have had a blast. 
Visiting Gatineau to spend some time at Montebello is definitely worth it. 
Le Château Montebello is in one of the most charming villages in the Outaouais region, Montebello.
Famed for its rustic charm and elegance, superb architecture and beautiful natural surroundings, you are guaranteed to have a true Canadian experience when you visit. 
Formerly and commonly known as the Château Montebello, it is a historic hotel and resort complex in Montebello, Quebec and it has a lot of great activities you can participate in.
With beautiful surroundings and year-round activities, Château Montebello offers countless possibilities of adventures, including golf, curling, as well as Canada's only Land Rover off-road driving experience. 
You can enjoy ice skating, cross-country skiing and hockey in winter!
3. Have Relaxing Time at Le Nordik Spa
Gatineau and Ottawa are home to some of the best spas in there are in the area.
If you want to relax and feel completely rejuvenated then head on over to Le Nordik Spa located in Gatineau!
Le Nordik Spa is the largest spa in North America and we encourage you to pay it a visit.
They have an infinity pool, great restaurants and a yoga area that you can enjoy.
Be sure to treat yourself to the outdoor baths, sauna, relaxation areas, massages and more! 
4. Participate in the Downtown Gatineau Culture Trail
The new and improved Gatineau Culture Trail is one thing you want to visit in this beautiful town of Gatineau.
Inspired by Boston's legendary Freedom Trail and marked by a painted red line, the 3-km Culture Trail invites pedestrians to discover or rediscover downtown Gatineau.
This urban walking tour links points of interest, exhibition spaces, entertainment venues and some great restaurants.
It was designed to get visitors to venture a little further into the city, which will allow them to experience some authentic French Canadian culture!
The Gatineau Culture Trail will help you explore the vibrant urban area of downtown Gatineau, especially if you are new to the area. 
This summer we urge you to follow the red line!
If you do, we want to see it, use #GatineauTrailLEC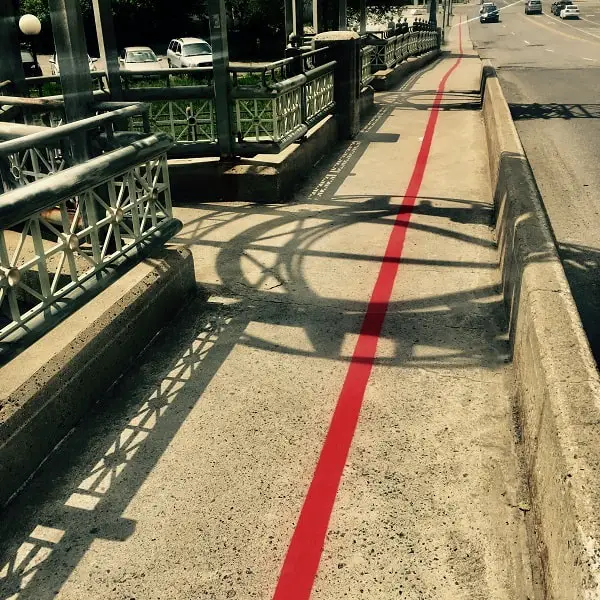 Source: Tourism Outaououais
5. Visit the Quaint Village of Wakefield
Located approximately 20-minutes from Gatineau, this amazing city is a must-visit!
Wakefield is definitely a popular tourist destination with a bohemian feel to it, which visitors from the Nation's Capital and other major cities can enjoy.
Here you will find a variety of cafés, pubs, galleries and boutiques and a lively and eclectic arts scene.
For those that enjoy the outdoors, Wakefield has access to the Gatineau Park and the Gatineau River for cross-country skiing, snowshoeing, canoeing, hiking, cycling and more.
Other things to see in the village, include the famous covered bridge and the historic Maclaren Mill.
Wakefield also hosts the annual Wakefield Covered Bridge Run.
Come and experience Wakefield today!
6. Check out the Luskville Falls in Gatineau
The Luskville Falls is located on the south side of Gatineau Park.
Luskville Falls flows over the Eardley Escarpment, a unique natural habitat in the western sector of the Park.
Spring is the best time to visit the area, as melting snow transforms the waterfall into a raging torrent.
I don't know about you, but I love waterfalls and I am glad that Gatineau has a few waterfalls you can enjoy if you happen to be in the area. 
The trail climbs for nearly 300 m up the Eardley Escarpment and leads to lookouts and a fire tower.
7. Bungee Jump at The Great Canadian Bungee
If you are looking for the highest bungee jump area to fulfil your bucket list, look no further than this. 
At 200 feet, this is Canada's highest jump!
Just 20 minutes from downtown Ottawa is "The Rock", home to Great Canadian Bungee's 200 ft. Goliath.
Here you'll find one of the world's most spectacular and unique Bungee Jumping sites.
Great Canadian Bungee uses state-of-the-art equipment and employs only the most competent staff to assure you a safe trip over the edge – every time!
Have I ever jumped over the edge? 
Yes, for my 27th birthday, my gorgeous boyfriend at the time took me bungee jumping here. 
The adrenaline I experienced after the jump was out of this world for sure.
8. Go hiking in the Gatineau Parks 
They are so many things to things to do in Gatineau park, like swimming, camping and hiking.
And you even have the option of doing a picnic!
Whether you are new to the activity or already an avid hiker, Gatineau Park offers excellent spots for a nature hike.
More than 165 kilometres of trails are available to hikers at the Gatineau park so there is something for everyone.
My favourite trails are the Pink Lake Trail Loop, the Lauriault Trail and the Sentier Champlain Trail! 
9. Enjoy Some Delicious Food
I am not a self-proclaimed foodie, although I should be. 
I enjoy good food and if you do too, head on over to the other side of the river and enjoy some good food in Gatineau. 
You can definitely find some great restaurants and bars in the Gatineau area. 
Expect to find some delicious French cuisine which is often served with great wine. 
You can also find some authentic Italian restaurants in Gatineau that you can enjoy. 
Gatineau is definitely home to many great restaurants, so be sure to check them out. 
10. Gatineau Museum of History
You will find a lot of amazing museums in Ottawa and Gatineau. 
My personal favourite is the Canadian Museum of History located on the other side of the river. 
Canadian Museum of History is one of the oldest museums in North America and it's by far the best attraction in the city!
If you really want to explore the history of the country and its cultural diversity, then this is a museum for you.
There are three permanent galleries at the museum; the Grand Hall, Fort People's Hall and Canada Hall.
The Museum of History's permanent galleries explores Canada's 20,000 years of human history and a program of special exhibitions expands on Canadian themes and explores other cultures and civilizations, past and present.
The museum is one of North America's oldest cultural institutions!
It is also home to a large IMAX theatre.
11. Have Fun at

Camp Fortune Aerial Park
A small ski resort featuring a terrain park & base lodges, along with an aerial park with zip lines, this is where you want to be if you plan to visit Gatineau this weekend. 
Take in the beauty of the Gatineau Hills by zip-lining through them!
This ziplining Ottawa area attraction is only 15 minutes from downtown Ottawa/Gatineau in Chelsea Québec.
If you love the outdoors, then you will definitely have fun at Camp Fortune Aerial Park!
Camp Fortune Aerial Park from Camp Fortune on Vimeo.
12. Visit the Mackenzie King Estate
There's so much to discover at this amazing Park.
The Mackenzie King Estate is a special place where you can spend the whole day enjoying nature.
The Estate features exhibits, magnificent gardens and historical ruins, as well as activities for the whole family.
Now is the perfect time to come and see one of the treasures of Gatineau Park.
The Mackenzie King Estate belonged to Canada's 10th and longest-serving Prime Minister William Lyon Mackenzie King.
He donated it to Canada and it is open to the public to visit.
You can absolutely enjoy the Haunted Walk Experience this summer, in the heart of Gatineau Park that takes place at the Mackenzie King Estate.
13. Have A

Picnic

 overlooking Lake Philippe
If you are looking for fun things to do in Gatineau, be sure to visit Lake Philippe.
This large lake is a great place to spend the day outdoors and explore the natural beauty of Gatineau Park!
With three sandy beaches, a large campground, boat rental facilities and plenty of hiking trails, your discovery options are nearly unlimited.
It is the perfect place to barbecue with family and friends as well as to build sandcastles. 
A hike along the lake will take you to Lusk Cave, a superb example of a marble cave and a natural geological phenomenon.
14. Gatineau

City Tour by Land and Water
Enjoy your time in Gatineau and Ottawa by taking part in a sightseeing tour by land and water in an amphibious bus!
This main city attraction tours around Parliament Hill, the National Gallery of Canada, the National War Memorial Monument and more.
It is definitely fun for the whole family!
The Lady Dive specializes in guided tours of the National region of Ottawa-Gatineau. The tours definitely help you appreciate Ottawa and Gatineau a lot more. 
15. Visit the Jacques Cartier Park in Gatineau
If you are visiting Gatineau in winter, you can enjoy Winterlude which also takes place at Jacques Cartier Park. 
Jacques-Cartier Park is a park in Gatineau where you can find plenty of amazing activities.
Canada festivals typically also take place at this park. 
Other than that, you can find two historical buildings at the park Maison Charron and The Gilmour Hughson Building! 
Maison Charron is home to the Maison des auteurs, which offers cultural programs daily throughout the summer (mid-May to Labour Day).
It was built between 1826 and 1841 by Philemon Wright, the founder of Hull. 
The Gilmour Hughson Building which was founded in 1892 now houses La Maison du vélo.
It is the last site that linked to the Gilmour Hughson Lumber Company, a major Canadian lumber company in the 1800s.
If you love history, you will totally love Jacques Cartier park! 
16. Canadian Children's Museum
The Museum lets the kids travel the world while enriching their lives and broadening their experience by exploring other cultures through exhibitions, costumes, hands-on props, and artifacts, including an extraordinary assortment of toys and games.
I took my daughter to the Children's museum and we both had a ball. 
The Museum's diversity and richness engage children of all ages, allowing them to explore and learn through play at their own pace.
It's a fun, memorable first step in a child's understanding of the arts, culture and history.
The Canadian Children's Museum is located inside the Canadian Museum of History. 
17. Hot Air Balloon Festival
The Gatineau Hot Air Balloon Festival features colourful balloons from all over the world, live entertainment and fun for the whole family. 
Each summer at the end of August, the Gatineau Hot Air Balloon Festival (Festival des Montgolfières de Gatineau, or FMG) celebrates much more than giant balloons floating through the skies of Canada's Capital Region.
This popular weekend event is also full of family-friendly fun like amusement rides, fireworks and, live music so you need to make sure you visit it when in town!
The festival is held in the large Parc de la Baie in Gatineau, a few minutes from downtown Ottawa.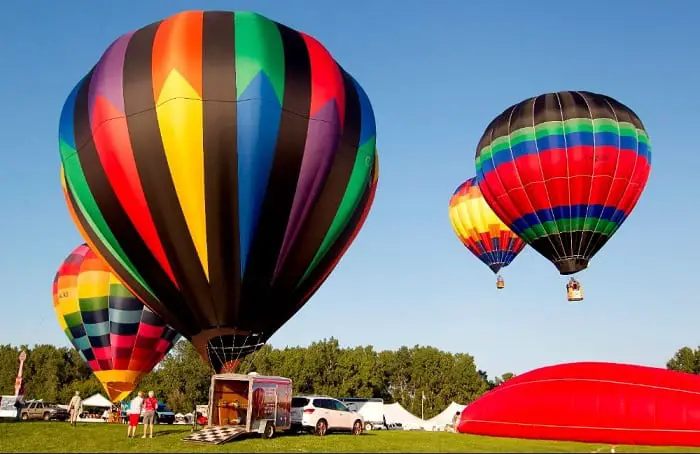 Source: Festival des Montgolfières
18. Spend time at Omega Park 
I have a 2-year old daughter and all she wants to do is be around animals.
And the best place to do that is at Parc Omega!
You can absolutely visit the Park at any time, but for me, a day trip to Omega Park with my child was one of my favourite things to do in Ottawa in winter. 
Bring some foods such as carrots to feed the animals as you drive around the park because you will be greeted by friendly animals such as deers, elks and more. 
The park is open all year round and it opens up at 10 am.
They typically recommend visiting it in winter as many of the animals are more active at this time. Otherwise, you can visit it whenever you are in town. 
Omega Park is located 1 hour from Montreal, Ottawa, Laurentian, and Mont Tremblant if you are wondering. 
19. Beaches in Gatineau
You can find some pretty amazing beaches in Gatineau. 
My favourite beach in Gatineau apart from Lac Philippe is Lac Leamy!
It's a busy beach, usually packed with families on weekends or after work. 
What you need to know:
It has supervised swimming with lifeguards, a play area for the kids which my daughter loves and plenty of sandy areas perfect for building sandcastles.
If you know me, then you know I love sandcastles. 
What's there to do in Gatineau at Night?
Gatineau nightlife is one of the best in the area.
Most of the nightlife in Gatineau takes place in the "Vieux-Hull" sector behind the Federal office complexes of downtown.
You will definitely find various bars and restaurants that you can enjoy and they are all within minutes from Ottawa.
Gatineau is definitely a popular spot for young Ontarians as the legal drinking age in Quebec is 18 instead of 19 in Ontario! 
Check out Tourisme Outaouais for More Activities in Gatineau
If you are looking to discover more of the beautiful Outaouais, the tourism site has more updated information for you.
They have plenty more ideas for you to tackle. 
And there you have it, an epic list of things to do in Gatineau. If we missed anything, please tell us in the comments below.
Related:
15 Amazing Things To Do in Gatineau this Year for A Great Time