Short Natural Hairstyles
If you are looking for great styles for short natural hair, we have a great list for you below!
With the popularity of natural hair, I know plenty of people had to do the big chop to start growing healthy natural hair.
Hence why more and more ladies are constantly looking for natural hairstyles for short hair.
So if you are looking for awesome ways on how to style short natural hair at home, then this post might help you.
Even though I do not have short hair, (it's more of a medium length), I have always loved the look of short hairstyles myself. 
Think back to when Kelly Rowland rocked short natural hair, or think Halle Berry or even Samira Wiley from Orange Is The New Black.
All these celebrities have always inspired me to wear short natural hair and even though I have medium length hair, I always go back to the short styles.
This inspired me to find styles for short natural hair in case I chose to go back to that look.
With the current heat in Canada right now, short hair will do just fine.
I did experiment with finding ways to wear a scarf in your hair as a protective style and I loved it.
But if you know me, I love to keep my options open. 

So what are some of the best protective hairstyles for short natural hair?
Before we get started on some amazing styles for short natural hair, we did want you to follow us on Instagram for more tips. 
We also wanted to take the opportunity to let you know that we use Affiliate links on some of our blog posts. This means that we could make a commission if you click on an affiliate link and purchase something. Read our full disclosure and blog policy for more information.
In today's post, we will be focusing on the following: 
Before I begin, it is important to understand that depending on what style you choose, it might not always be the best when it comes to maintaining the look. 
I remember once getting a pixie-like hairstyle that I loved when my stylist did it, but maintain it after the fact was hell.
So it is really important that you chose the best short natural hairstyles that you feel comfortable maintaining on a daily basis. 
How to decide on short natural hairstyles
Personally, I am not a big fan of cutting hair, but sometimes, you have no choice.
This makes it really easy to do the big chop. 
Here are a few reasons that will make deciding on a short look easier than it looks:
You have damaged hair

You want to go natural

You are looking for a new look

You want a style that is easy to maintain
For a first time persona looking to do the big chop, I would suggest going in to see a stylist. 
This way, they can recommend which look will best suit you and enhance your natural beauty! 
25 Natural hairstyles for short hair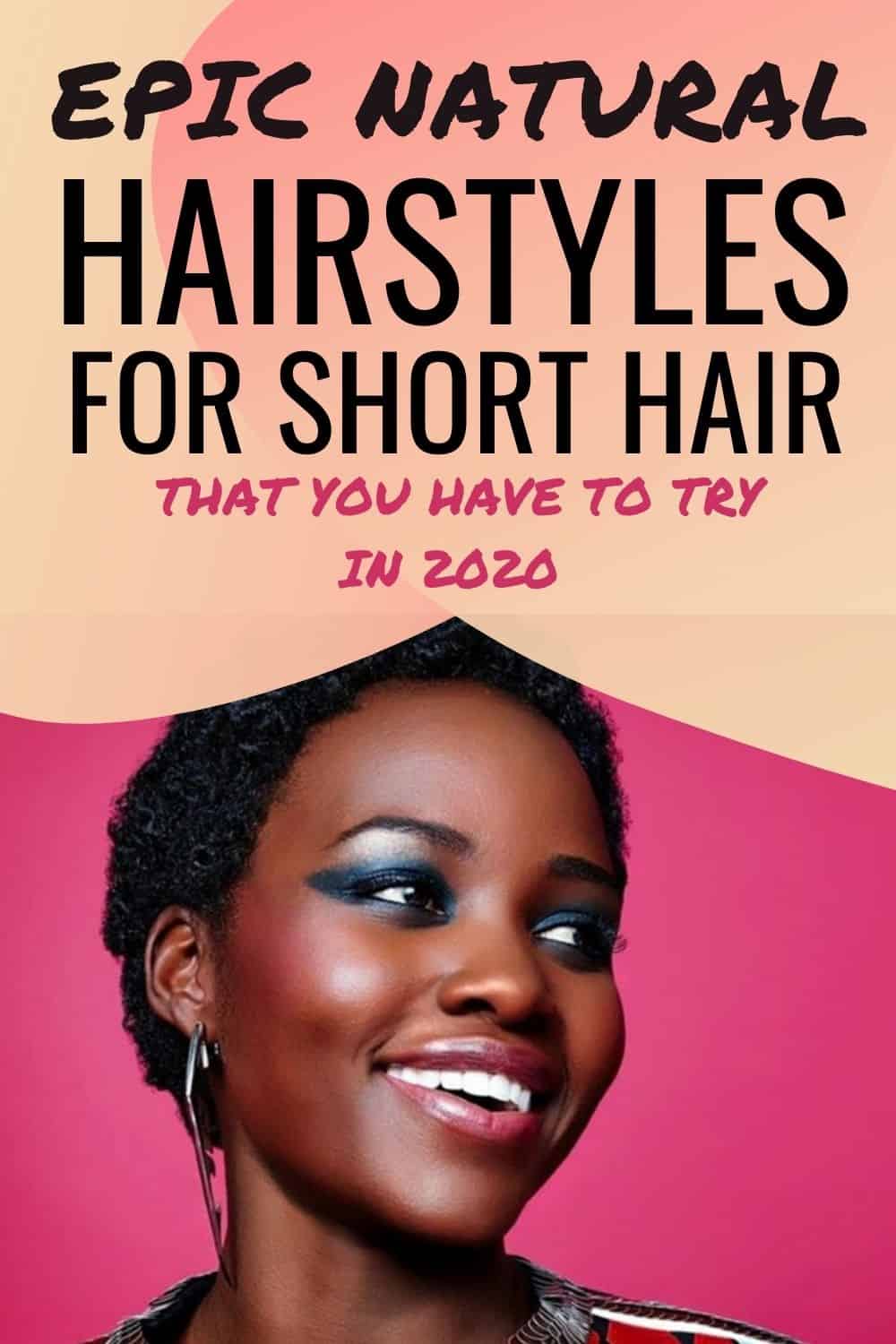 1. Wrap it up
I love me some hair wraps, so when I came across this hairstyle, I knew it would be easy to maintain for a lot of people. 
If you have two or three different wraps, you know you can rock this style over the same summer.
Wraps are also perfect for protective styling so this is a win overall.
If you want to find some cute wraps like this, I found some great ones on Amazon that I am loving.
Check them out right here.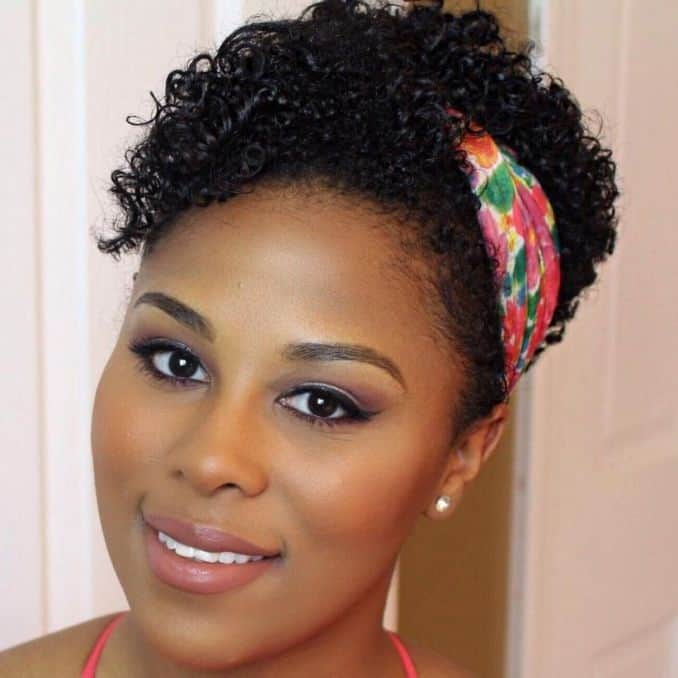 2. Keep it Cute and Short
Short natural haircuts for women that want little to no maintenance. 
If you are not familiar with who Samira Wiley is, she is an amazing actress and model who is best known for playing Poussey Washington in the Netflix original series Orange Is the New Black!
I love that show and I miss her on it.
If you feel like you won't maintain your short natural hairstyle, this look may be one for you.
It's a simple short fade cut and it looks good on her.
Follow her on Instagram for more hair inspiration: @WhoDoDatLikeDat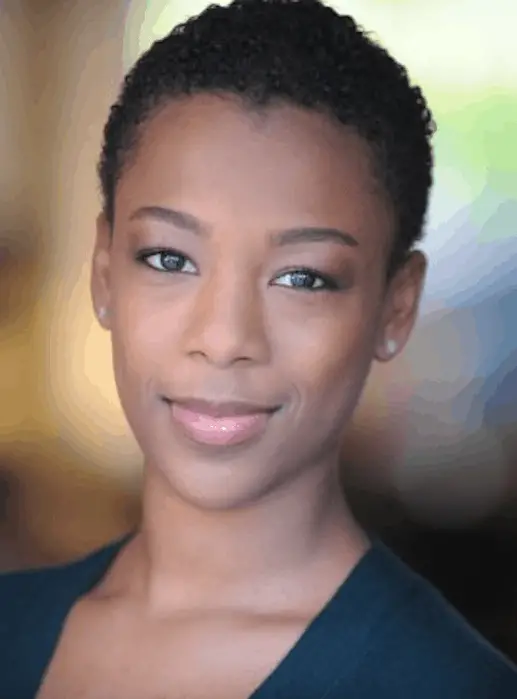 3. Short with Highlights
If you are looking for great styles for short natural hair, I think this one you might just like. 
I love the fact that it has some cool highlights in it which gives it some life.
I feel like it would be easy to maintain, although you will need to go in for a regular cut on the side to keep it clean looking.
Check out this Instagram page for more inspiration for short natural hairstyles for black females!
4. Flat Twist Updo
Not sure how to style short natural hair with twists?
Then look no further.
I really love the fact that the bottom part is in a protective style (cornrows) and then the top is edgy with tight curls that were achieved using Flexi rods.
I feel like styles for short natural hair like this one below can last longer as it is easy to maintain. 
Check this out on Instagram!
As much you can do a style that needs little touching, the better. 
Cornrows are the best protective styles for short natural hair in my opinion.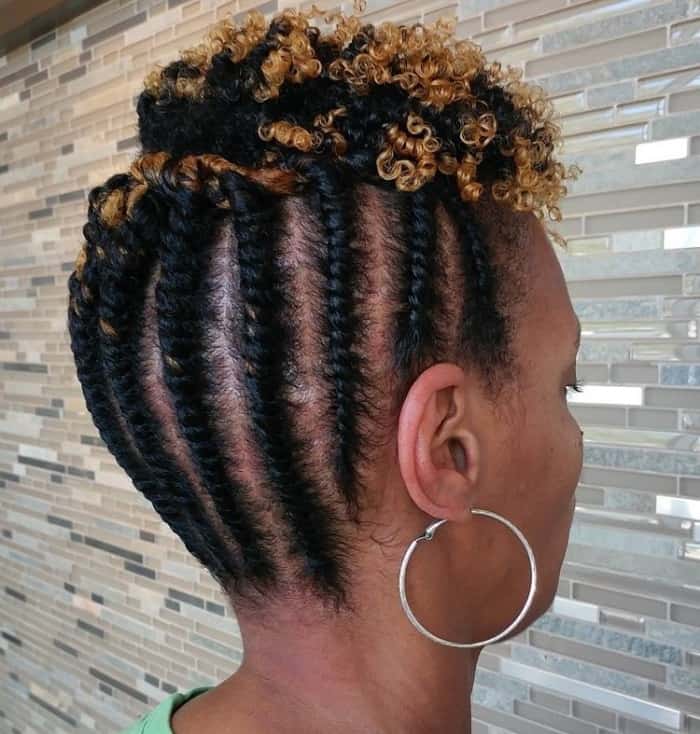 5. Pull it Back
If you are looking for ways to look classy and elegant every day with your short natural hair, you know Issa Rae is your go-to girl. 
This amazing creation was styled by Issa's very talented stylists Felicia Leatherwood!
If you are looking for styles for short natural hair that are easy to maintain, this is it!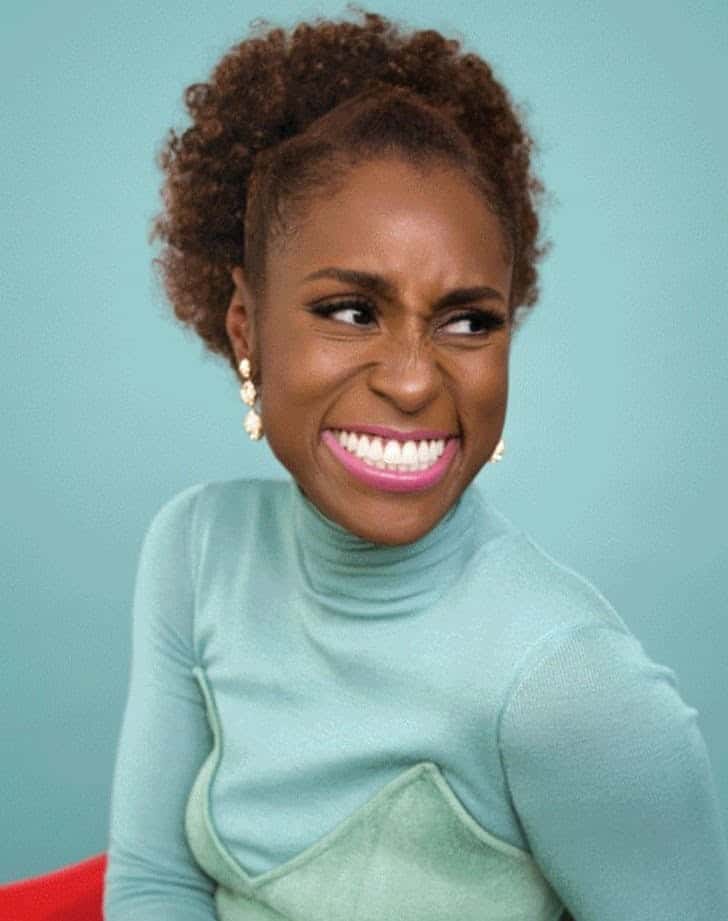 6. A Twist Out Frohawk
This fashionable mini mohawk looks amazing as a natural hairstyle for those that do not want to go full mohawk and shave. 
It is elegant and surely looks easy to maintain even for someone like me that is typically scared of all the work that needs to be done in terms of maintaining. 
Check out the post on Instagram here!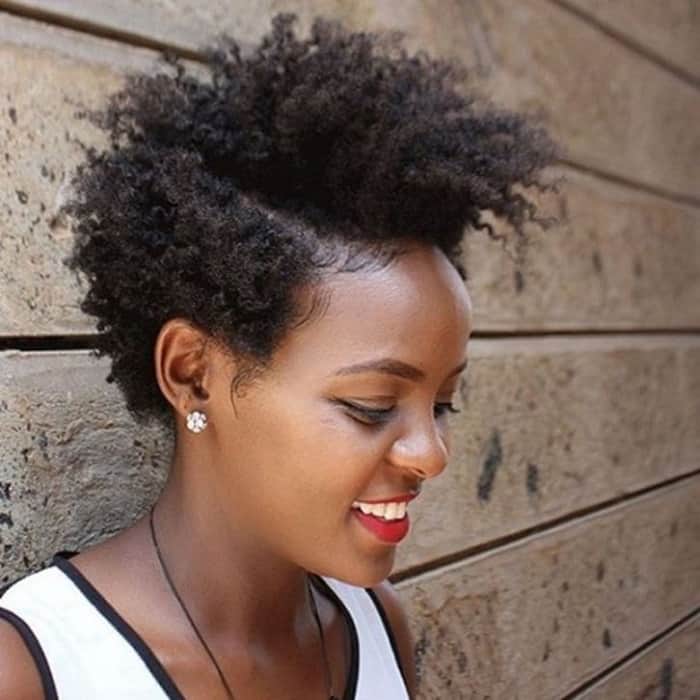 7. Side Braid with Added Accessories
The best way to dress up a side cornrow is to add some jewelry to it. 
And this look did that just flawlessly. 
The style was achieved using the shingling method (with a little finger coil action). Check out the full post and hairstyle right here.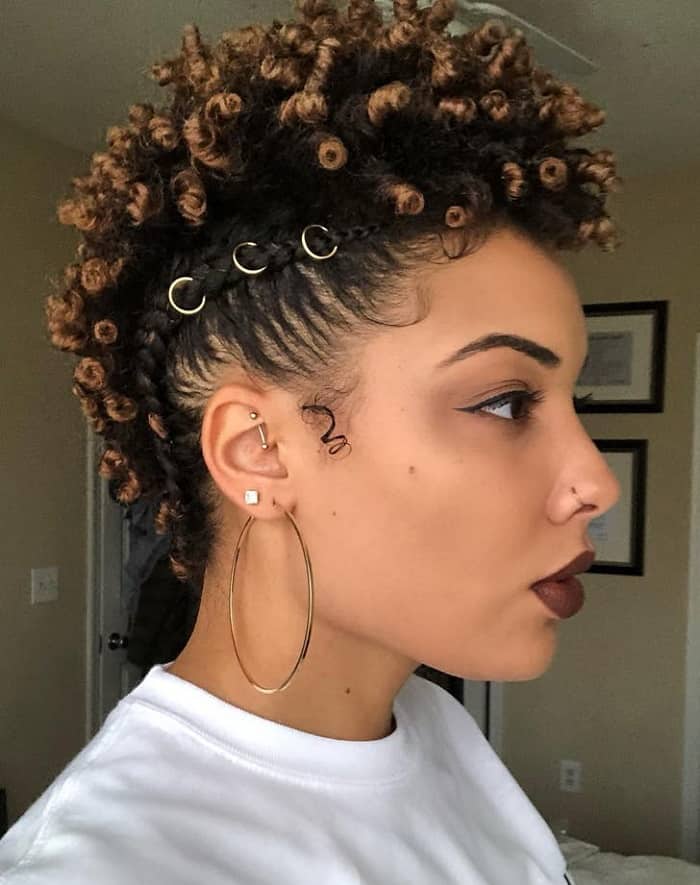 8. Double Strand Flat Twist
One of the best best protective styles for short natural hair is one that is braided. This refrains you from constantly combining your hair. 
And I love this simple laid back look achieved by twisting the hair using the double-strand method and then pinning it down. 
I would wear this protective hairstyle to work or even for a night out. 
It's neat, definitely protective and is eye-catching.
Check out the post right here.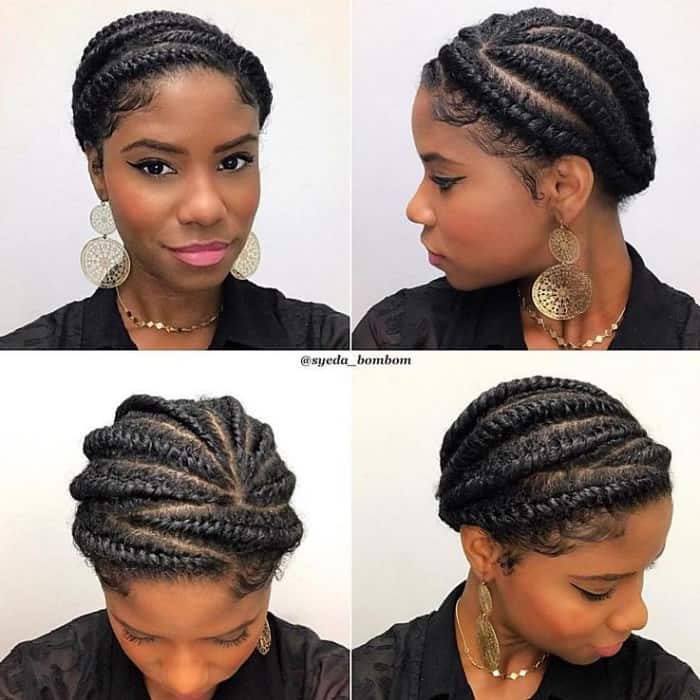 9. Dare To Be Different
This look is absolutely stunning and of course, Rashida is gorgeous! 
The bottom part of the hair is dark and the top half has all the gold touches. This style looks amazing on her, and I personally do not think I could pull it.
But it is a great style for short natural hair!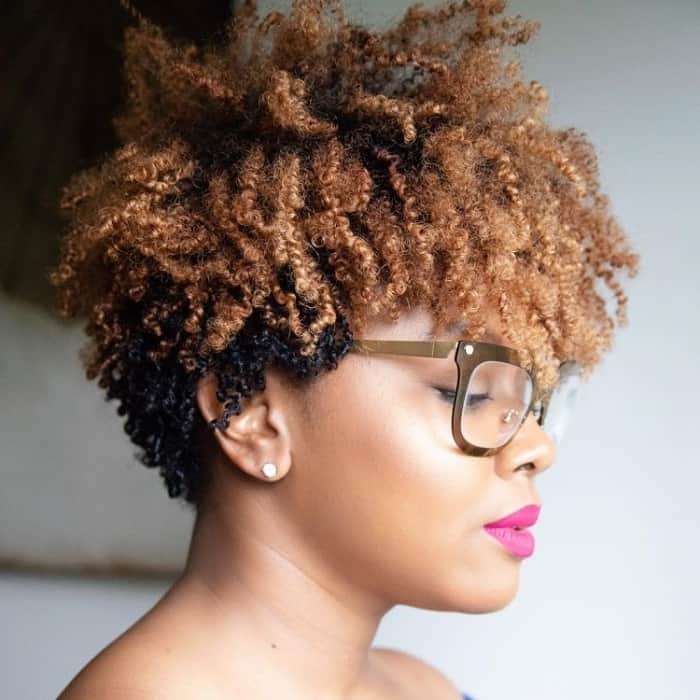 10. Edgy Fauxhawk
Add some edge to your short natural hairstyles like this look.
I am loving all the curls with this hair.
I would rather have short healthy hair than long hair I can not look after properly. 
If you are looking for the best way to on how to style your short natural hair, check this post out. 
You can view the full post here.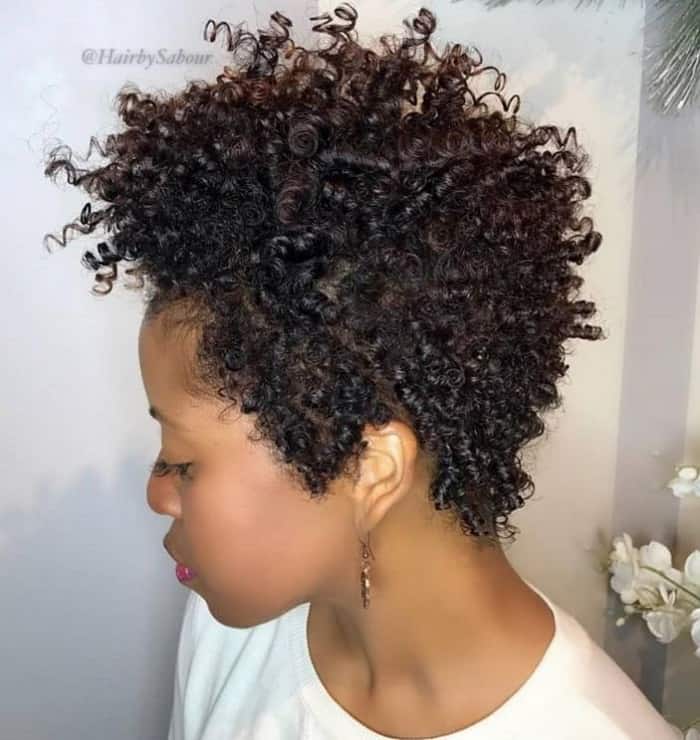 11. Layered Highlights 
Consider short natural haircuts with flair!
A layered look can easily transform your whole look and give you the added style that you need to stand out from the rest.
Show off your natural texture with this amazing hairstyle.
Check out the look here!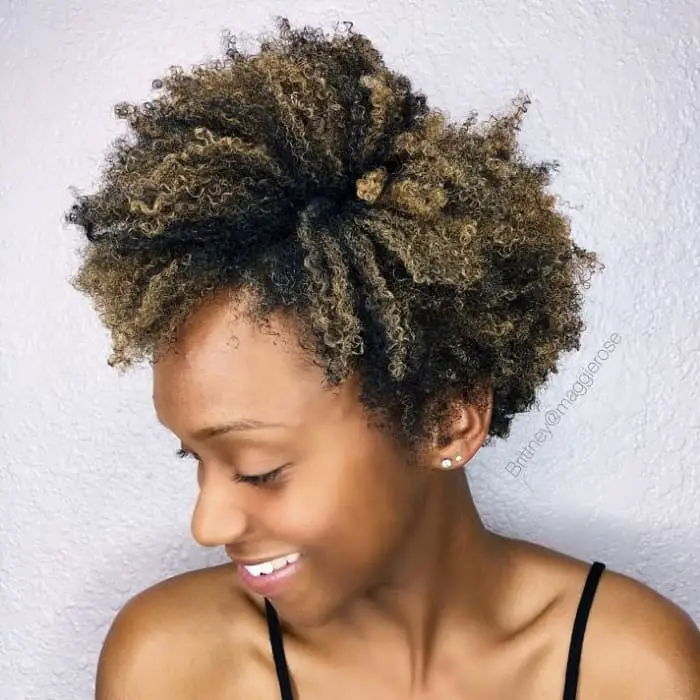 12. Take It To The Barber
You can view this amazing style here!
I would totally rock this hairstyle.
I think to maintain it well, you will require going to the barber frequently to get the sides fixed, other than that the wash and go would probably work just fine.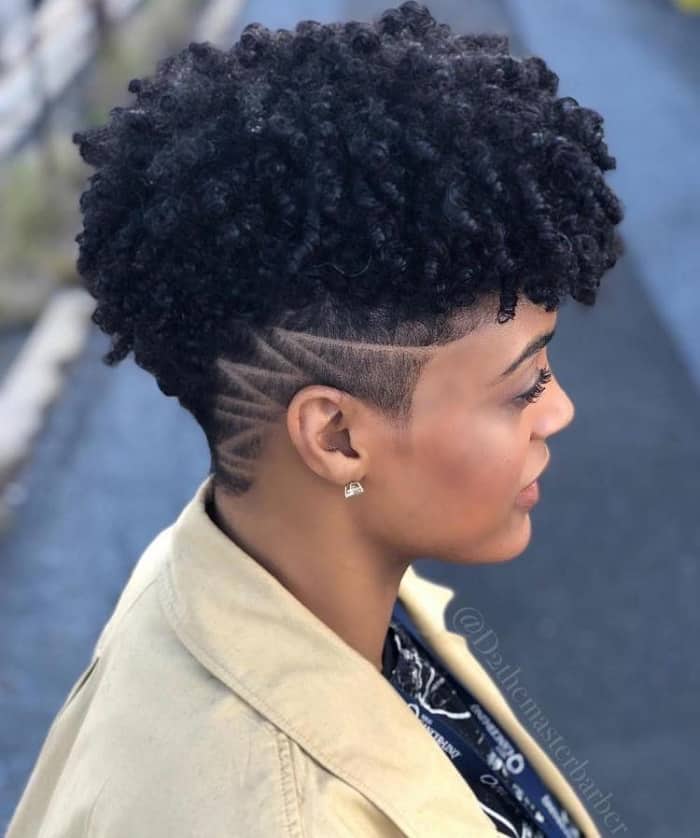 13. Curly Bob for Short Natural Hair
I love Yara Shahidi and I really recommend everyone to follow her!
She's epic, inspiring and a go-getter! 
Yara is often known for rocking iconic short natural hairstyles and you can see a lot of her style in her TV show Grown-ish!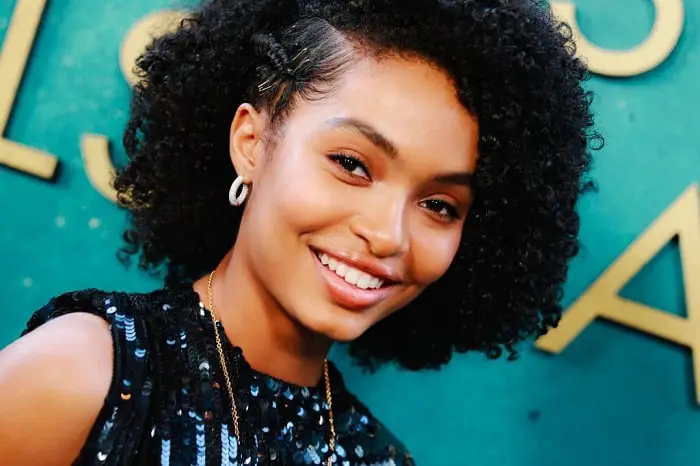 Source: Cheatsheet
14. The Golden Top
If you are not familiar with Dayna Bolden, you should totally look her up. 
Dayna Bolden is a Host, Model, CEO of Bolden Creative Media, and a Beauty and Lifestyle digital content creator based in Baltimore Maryland.
Dayna's mission is to inspire women to not only dream but to go after them.
But what I love the most about her is her epic short natural hairstyle! 
Short natural hair with color makes all the difference in the way you look. 
Give it a try.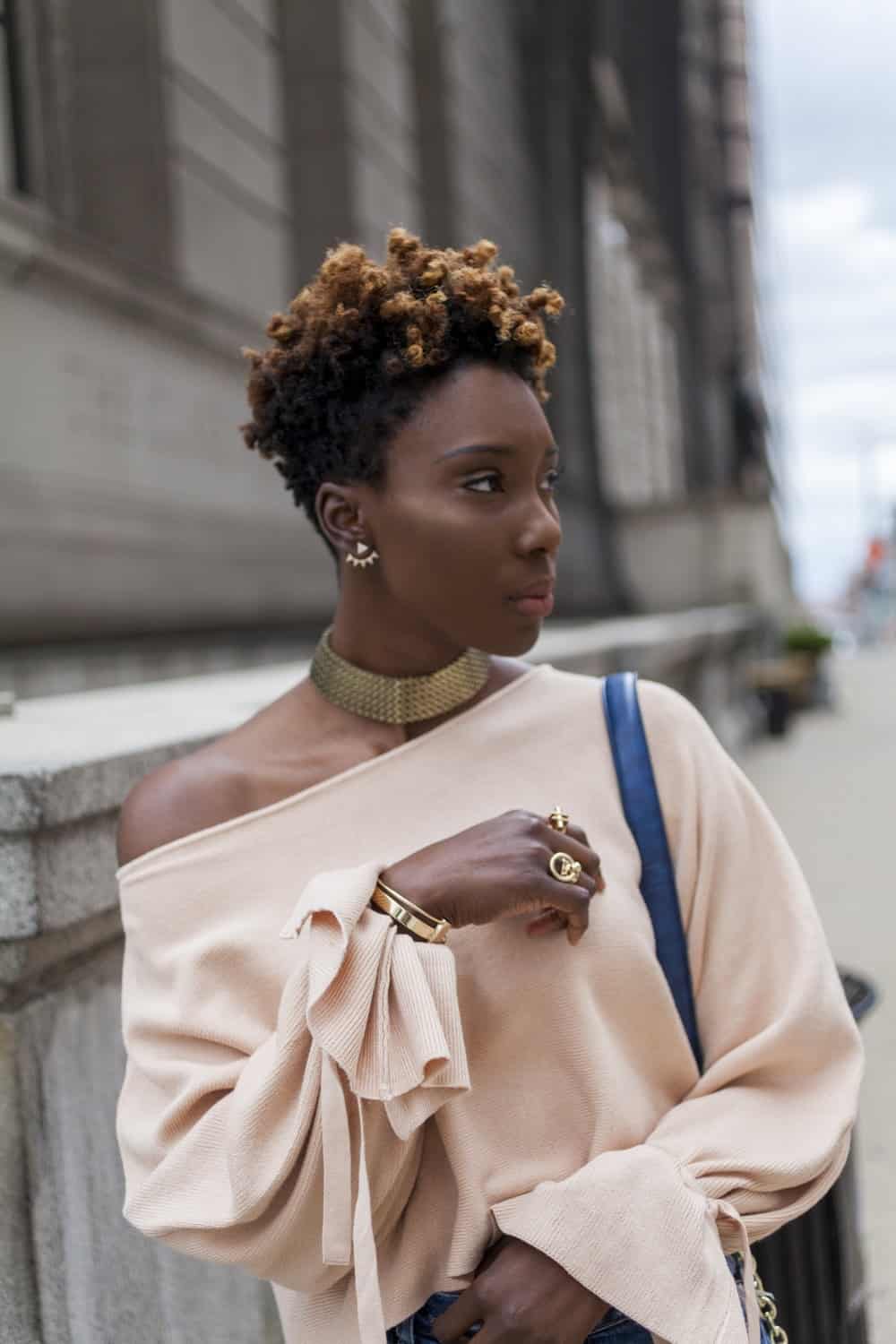 7 Natural Hairstyles for Short Natural Hair
If you have medium to short natural hair, these simple 7 hairstyles are easy to do and maintain.
Check them out and be sure to follow Healthy Afro Hair on Youtube for more fun tutorials!
The first style is so easy to do and I love it through and through!
Read more
If you are going on vacation and you need unique styles for short natural hair, the styles here should be sufficient enough for you!
Enjoy. 
Pin this: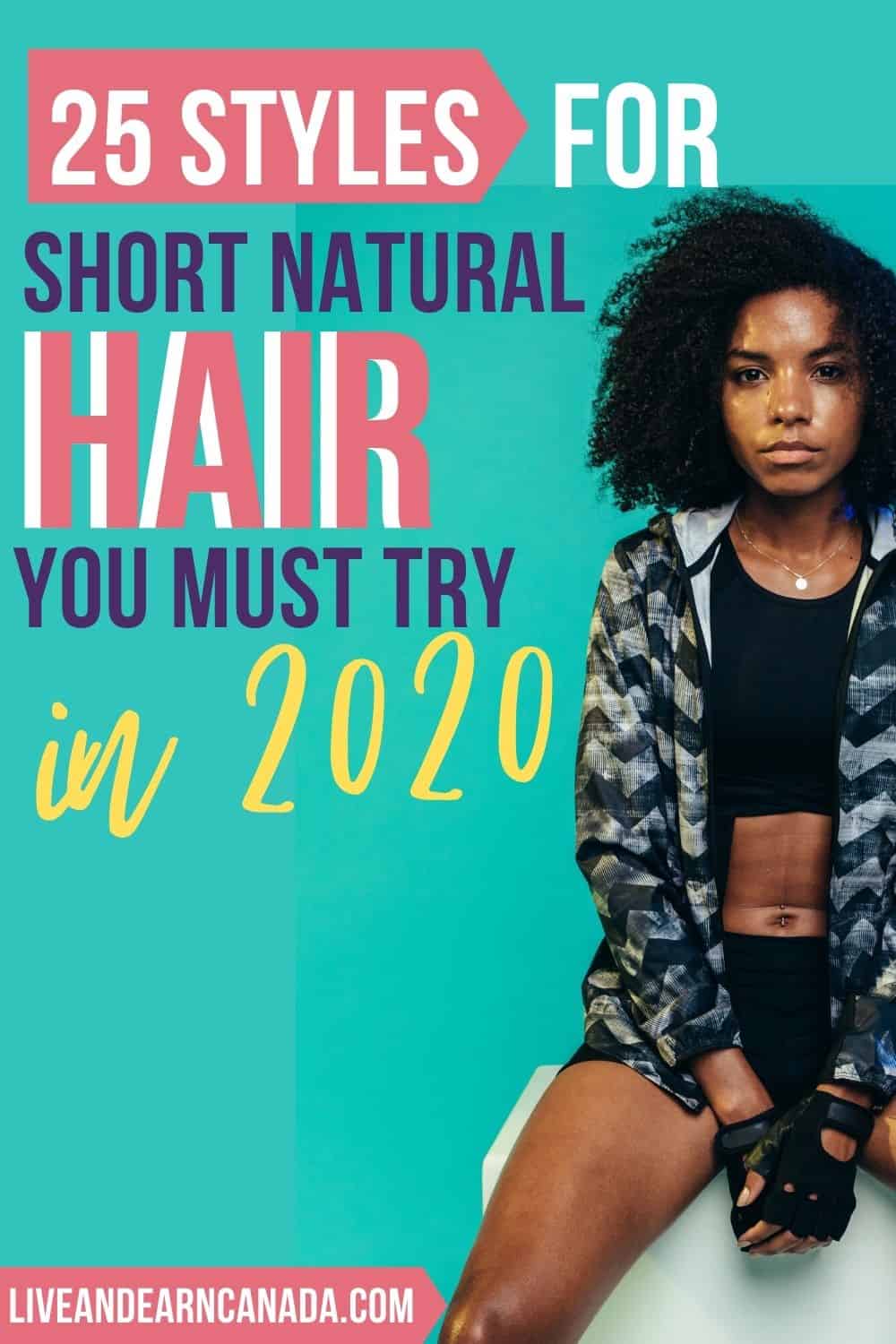 25 Amazing Styles For Short Natural Hair You Can Rock in 2021