Carifiesta In Montreal
I recently attended the annual Caribbean street parade in Montreal known as the Carifiesta Montreal!
This amazing event is known to attract thousands of people to the Montreal downtown core, in order for them to enjoy and celebrate the Caribbean culture with the people of Montreal.
We drove all the way to Montreal from Ottawa, a two-hour trip which felt like a long drive with our two-year-old daughter in order to enjoy the Carifiesta!
Before we get started on the Carifiesta Montreal Carnival, we did want you to follow us on Instagram for more tips. 
We also wanted to take the opportunity to let you know that we use Affiliate links on some of our blog posts. This means that we could make a commission if you click on an affiliate link and purchase something. Read our full disclosure and blog policy for more information.
What made this carnival amazing?
This was a new experience for my daughter and we really wanted her to have a blast. She loves her music and dancing.
There was definitely a lot of dancing taking place, amazing colorful costumes to see, great reggae beats to enjoy that I totally loved and a lot of happy people from all sorts of work-life!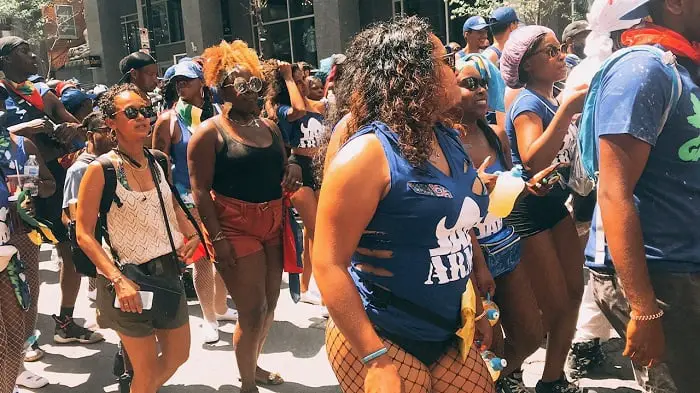 Carifiesta Background and History
Carifiesta is an amazing parade which is one of Montréal's most talked about events featuring colorful costumes, music, and dancing! 
It is an annual Caribbean Carnival held in Montreal, every year. It has been going strong since 1974 and is held every July! 
The event is coordinated by the Caribbean Cultural Festivities Association, a nonprofit organization.
This event is totally free, if you are looking for things to do in Montreal in July, be sure to attend this event and show your support!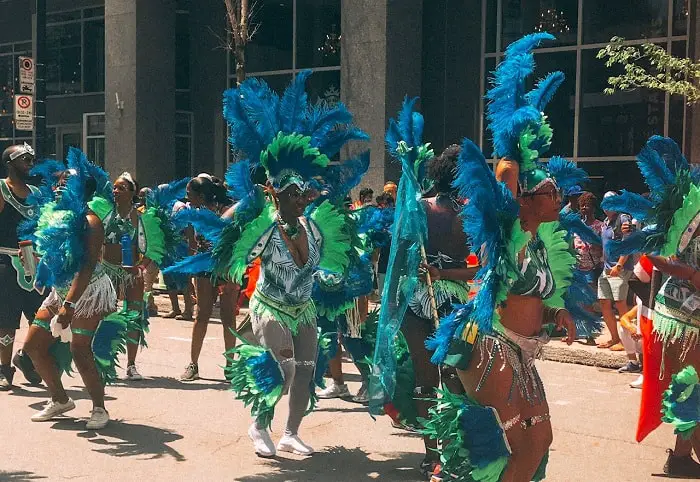 What To Expect At The Carifiesta
The Carnival typically starts after the Canada Day Long weekend.
However, be sure to check the official websites for updated dates and locations. 
The long weekend in July is typically really hot, have lots of water with you

It takes place typically along Saint-Catherine Street but this year it was over the  René-Lévesque Blvd – Again check the website for updates

It typically starts at noon, again always check the site for updates before attending the Carifiesta Carnival in Montreal

The Carnival starts with the Parade and features the different Caribbean countries

The big trucks with DJ and Music play amazing music, mostly Soca and calypso music

 A lot of the people participating are dressed in colorful costumes 

Don't be afraid to join in with the dancing and celebration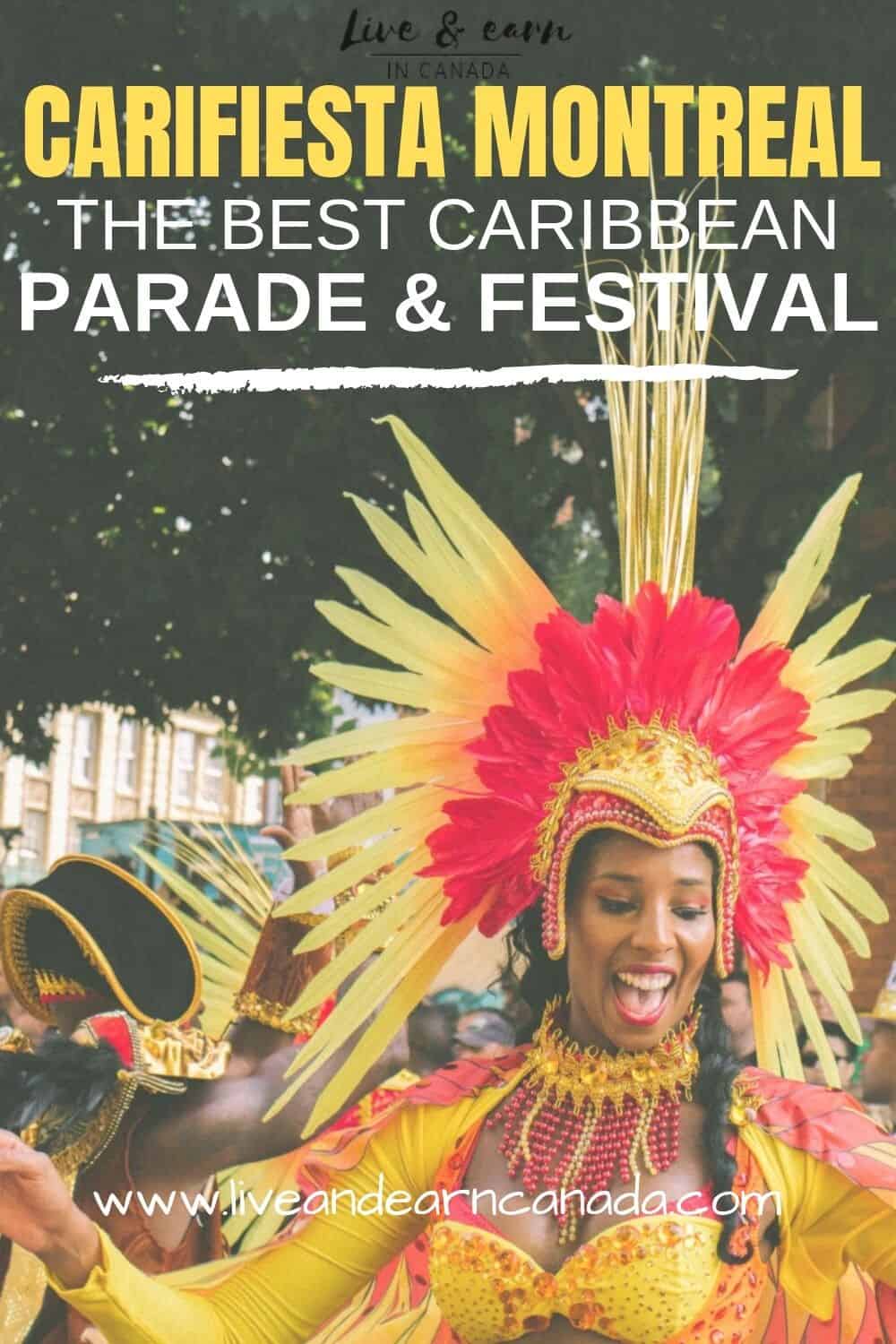 What We Enjoyed About The Carnival
After the event, which was about 3 hours long, we walked around Downtown to look for good restaurants in Montreal to eat. 
We decided to eat at the Baton Rouge as it was the closest to the carnival!
It was definitely a fun family event and we all had a great time celebrating with everyone else.
Montreal is a place where people love to have a good time, it is full of festivals and carnivals and celebrating culture is a huge deal!
If this is your thing, then Montreal is a place you need to visit this summer! 
Photos From the Carifiesta Carnival
Here are a few amazing photos I took at the Carnival of 2019! Our little family (including my two-year-old daughter) totally had a blast!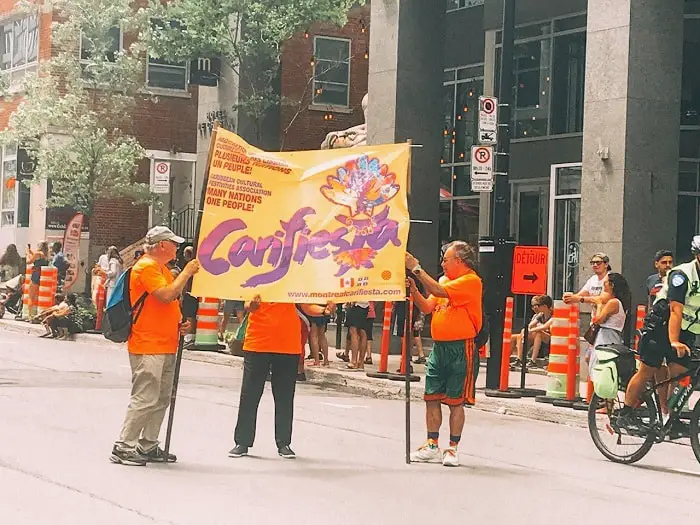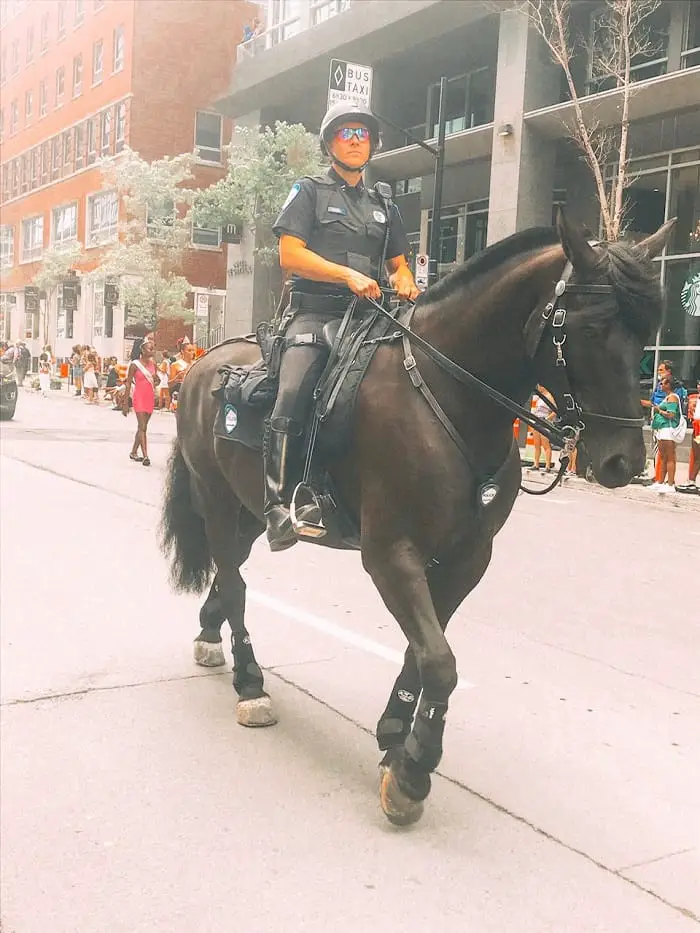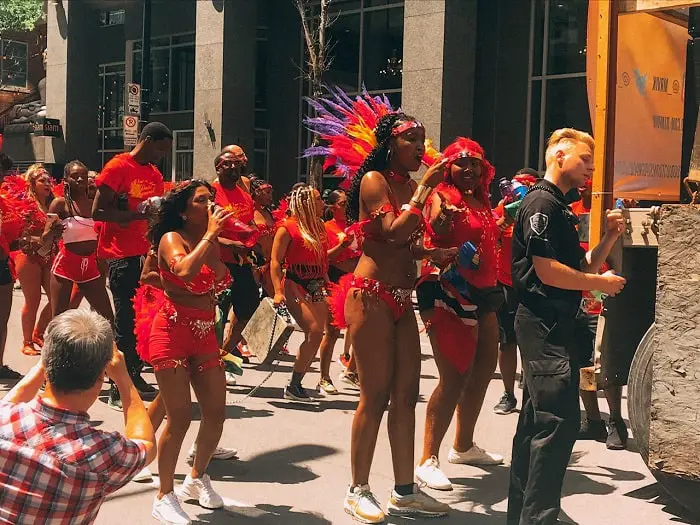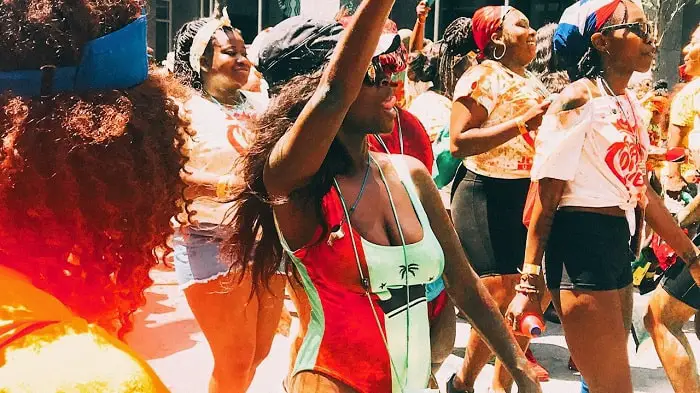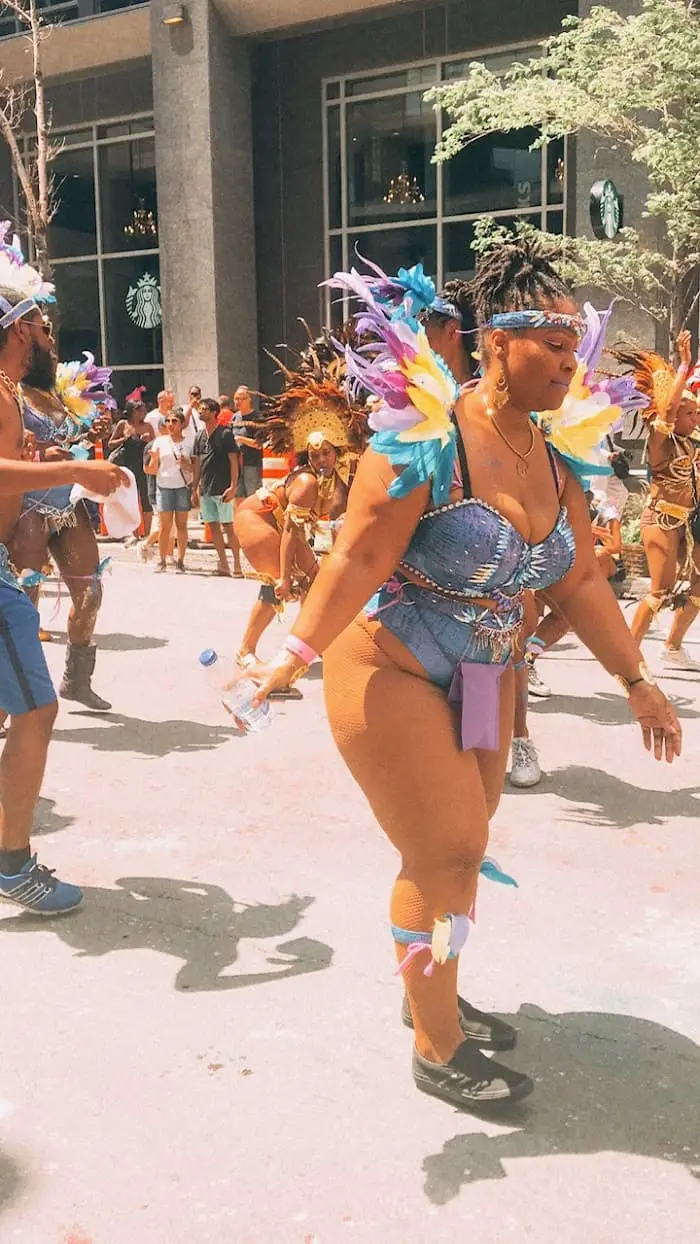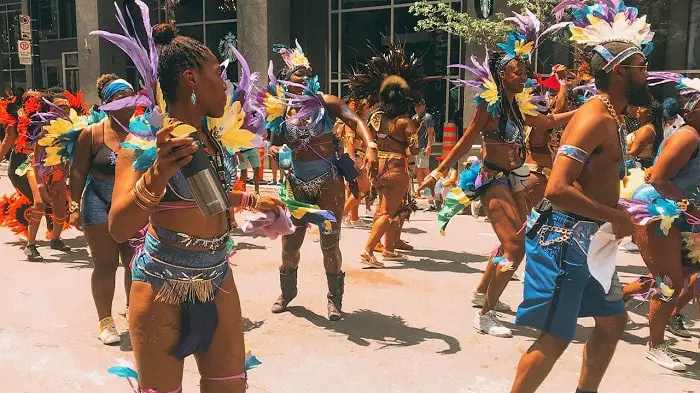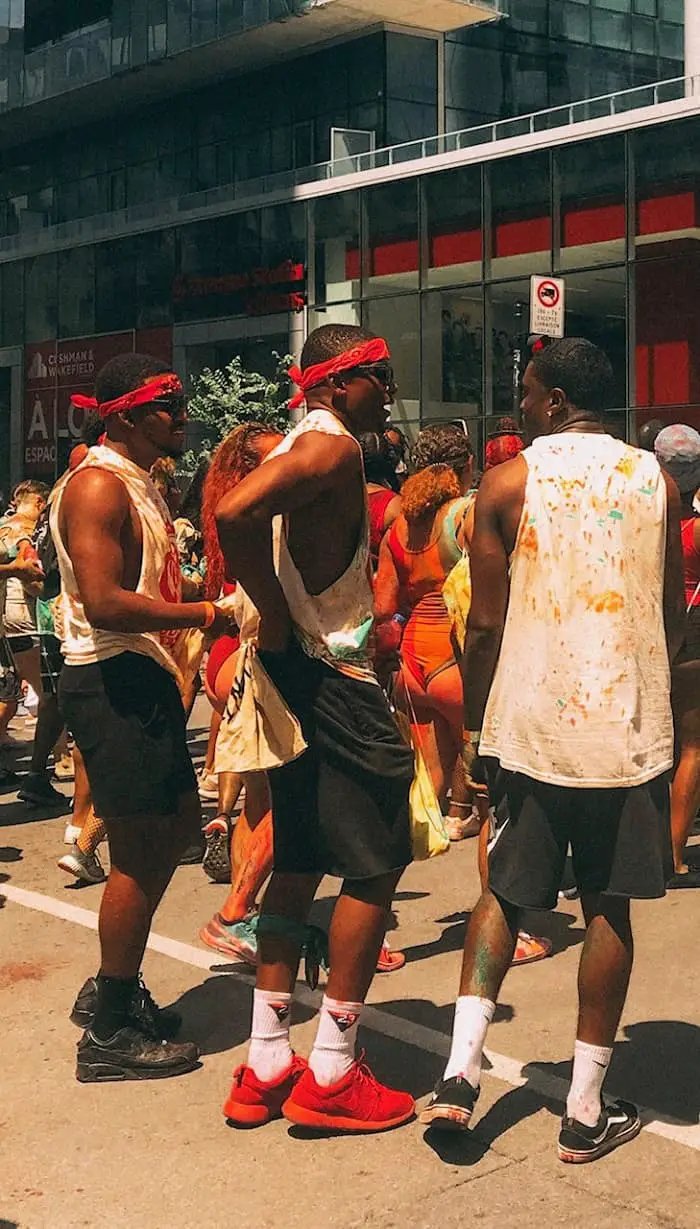 Enjoy the Costumes from The Carnival
I really loved the costumes from the Carifiesta carnival! They were colorful and vibrant and it made the event even more enjoyable!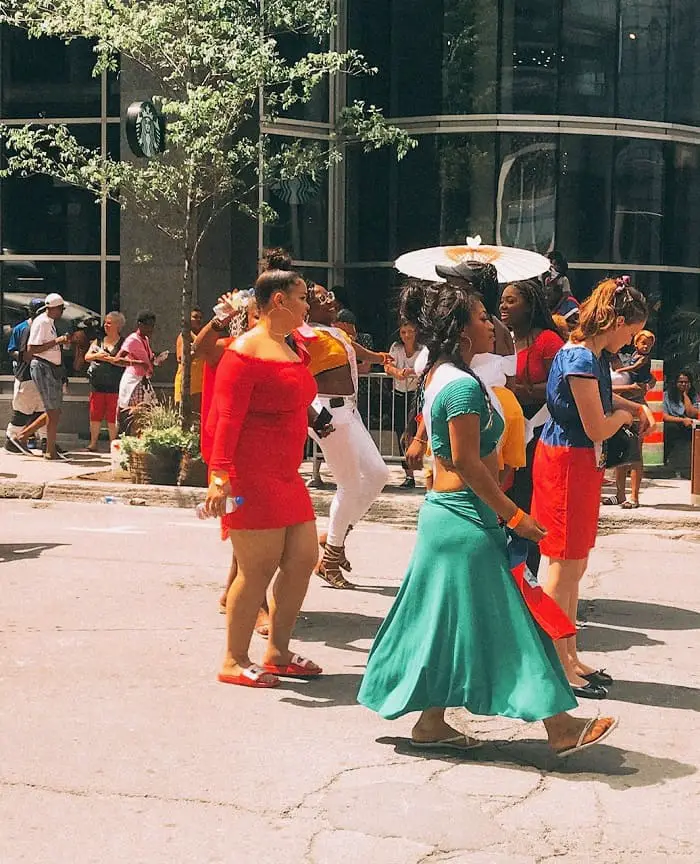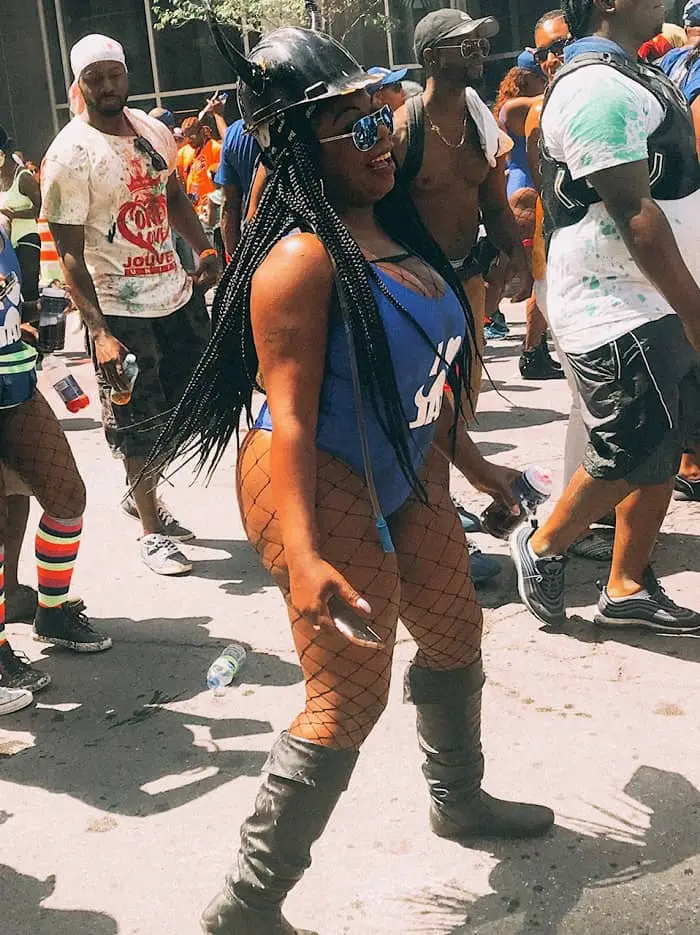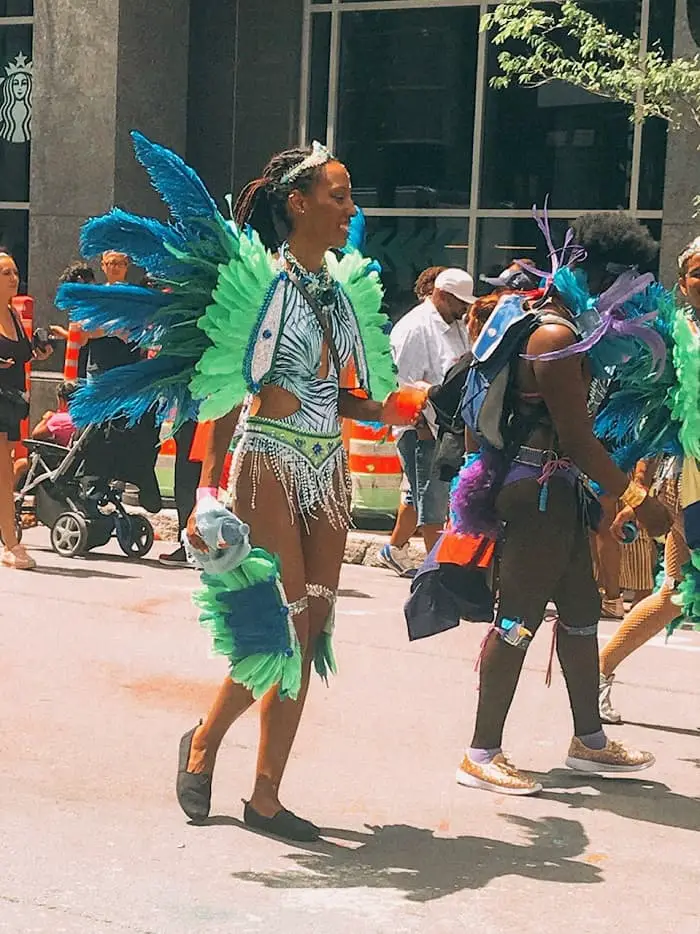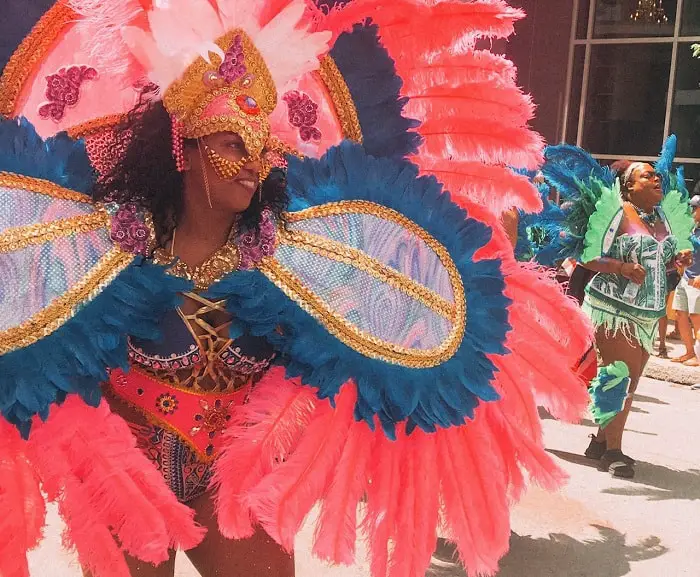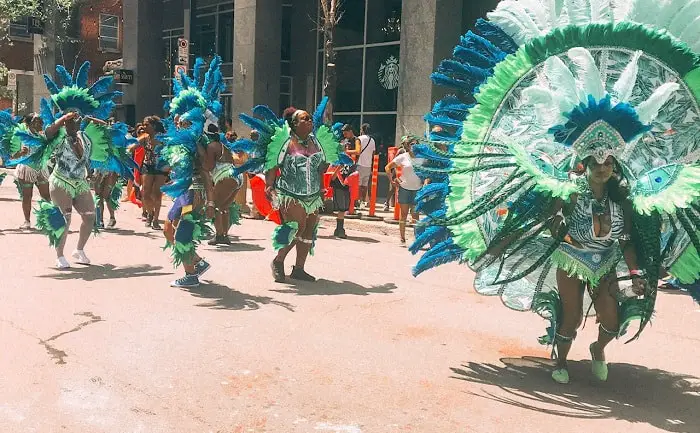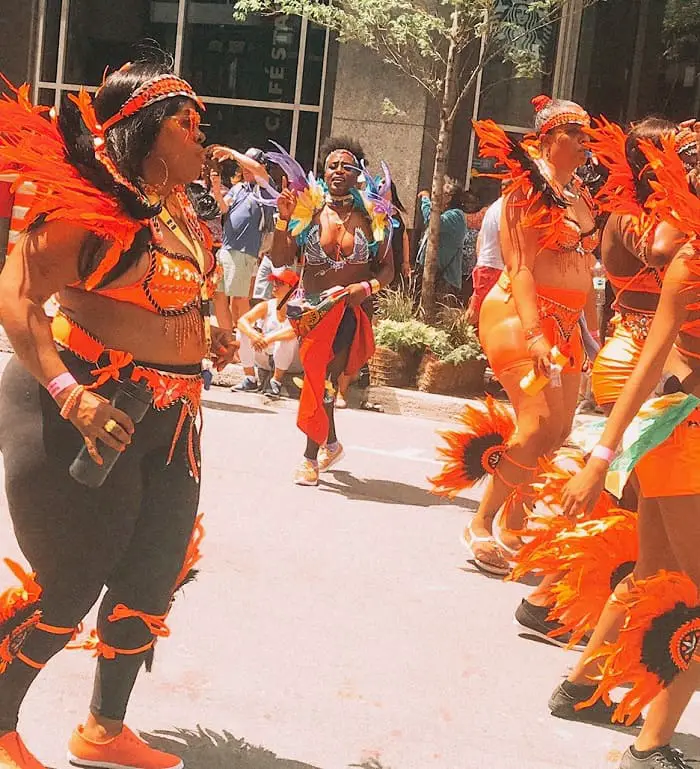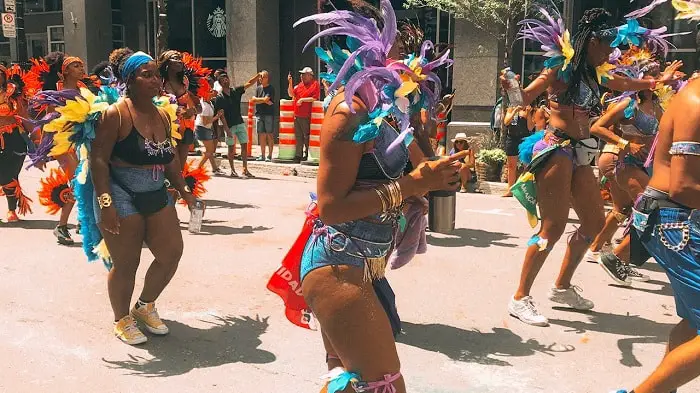 We hope you take the time to attend the Carifiesta Carnival sometime. 
Read this next:
Canada: Visting Canada and Everything You Need To Know
Best Poutine in Montreal- Fries, Cheese, and Gravy Makes Poutine
Carifiesta Montreal – The Best Caribbean Parade and Festival