Not sure how to support Black Lives Matter in Canada?
It may come as a shock to you, but yes, Black Lives Matter in Canada too. 
February is Black History Month, a time for all of us to commemorate, celebrate, and honour the many achievements and contributions of Black individuals and communities across Canada and around the world.
It is also an opportunity to acknowledge and understand the ongoing challenges and barriers that Black individuals and communities have overcome and continue to face.
We have a long way to go, but we will get there as long as we continue to fight for our rights. 
As much as you would like to ignore and think that there is no racism in Canada, I am here to tell you that, yes there is! 
My husband, friends and family have experienced it and so have I! 
In light of recent events, murders and occurrences of racial violence against the Black community, we felt the need to share and educate with you all how to cope. 
I am saddened and extremely angry that we still have to go through this in this day and age.
Actually, it's not really surprising as I see racism in Canada all the time. But things are just getting out of hand. 
And that is not okay. 
If you are like me, you might be:
Feeling angry and scared

In shock or feeling energized to do something

Feeling discouraged and full of grief

Feeling puzzled or uncertain about what to do or what is next

Feeling all the above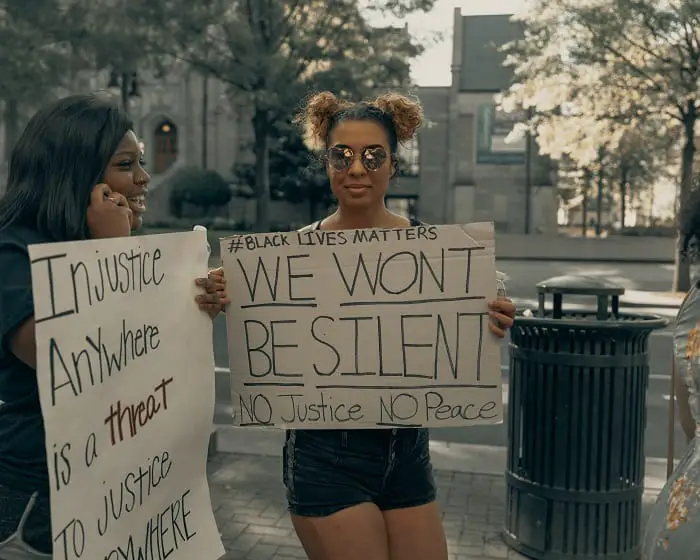 Black History in Canada
This year marks 25 years since the first national declaration of Black History Month in Canada, and we also continue to observe the United Nations International Decade for People of African Descent (2015–2024).
You need to take the time to reflect and learn everything you need to know about how we can all work together towards a stronger, equitable, and more consciously inclusive society.
Black people and their communities have been a part of shaping Canada's heritage and identity since the arrival of Mathieu Da Costa, a navigator and interpreter, whose presence in Canada dates back to the early 1600s.
As you know Black history in Canada has not always been celebrated or highlighted. 
It's time to change that.
Black History Month is about honouring the enormous contributions that Black people have made, and continue to make, in all sectors of society in Canada and around the world.
It is about celebrating resilience, innovation, and determination to work towards a more inclusive and diverse Canada!
Everyone is entitled to grow and become the best version of themselves regardless of race, creed, colour or gender!
As we know, that is not always the case in Canada. 
This is most true if it's convenient. 
What to know about Black History Month and Black Lives Matter in Canada!
Before we get started on Black Lives Matter in Canada, we did want you to follow us on Instagram for more tips. 
We also wanted to take the opportunity to let you know that we use Affiliate links on some of our blog posts. This means that we could make a commission if you click on an affiliate link and purchase something. Read our full disclosure and blog policy for more information.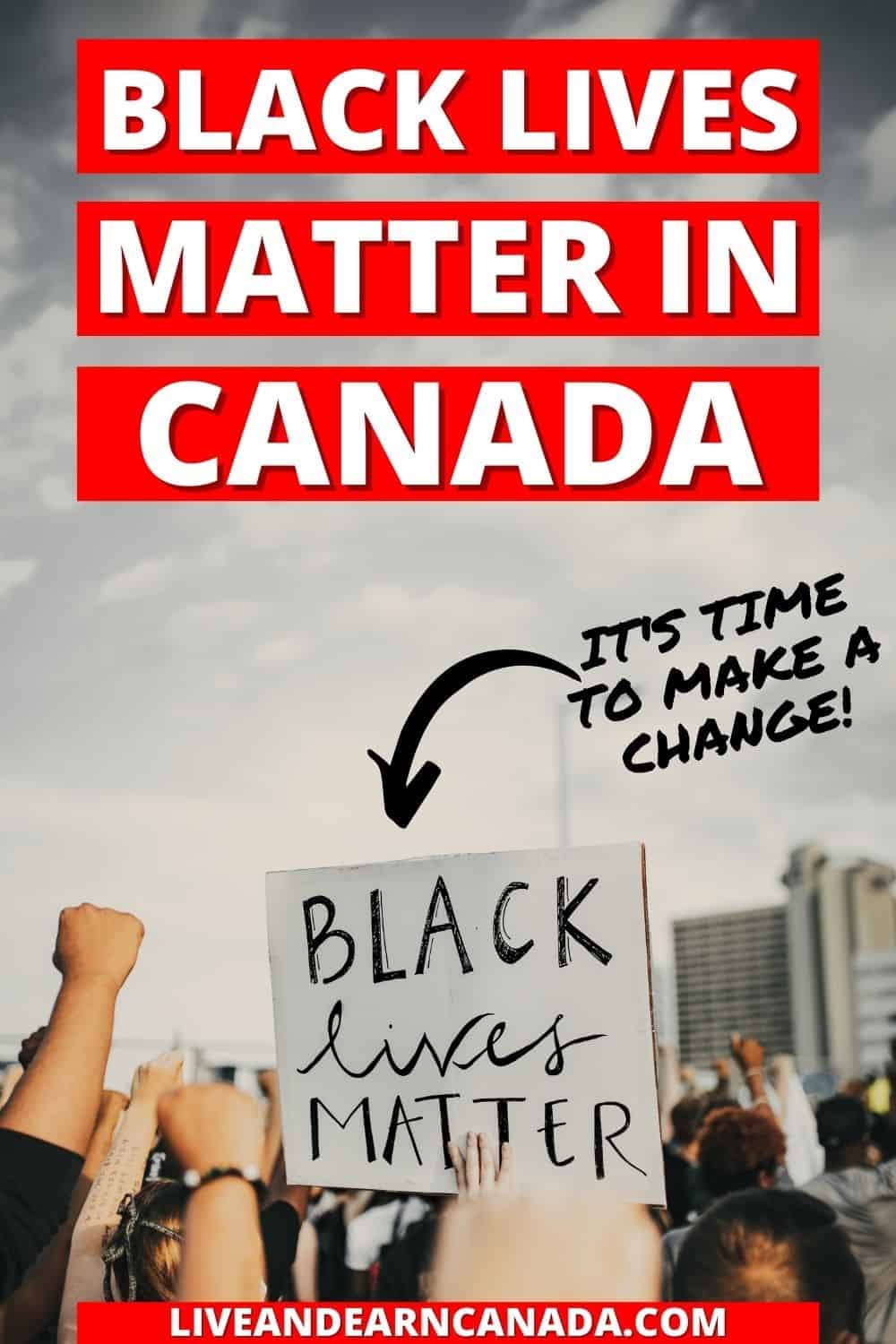 Racism in Canada
Racism in Canada doesn't stop at the border as most people want to believe.
And since the recent death of Regis Korchinski-Paquet in Toronto, we need to address this more than ever. 
Turning a blind eye, or waiting for things to settle is not how we should handle things. 
We need to work on creating a community that is equitable and safe for all.
According to this Ipsos poll, nearly a third of Canadians (28%) say they have personally experienced racism in the past year (+5%). 
And in my opinion, this number is much greater.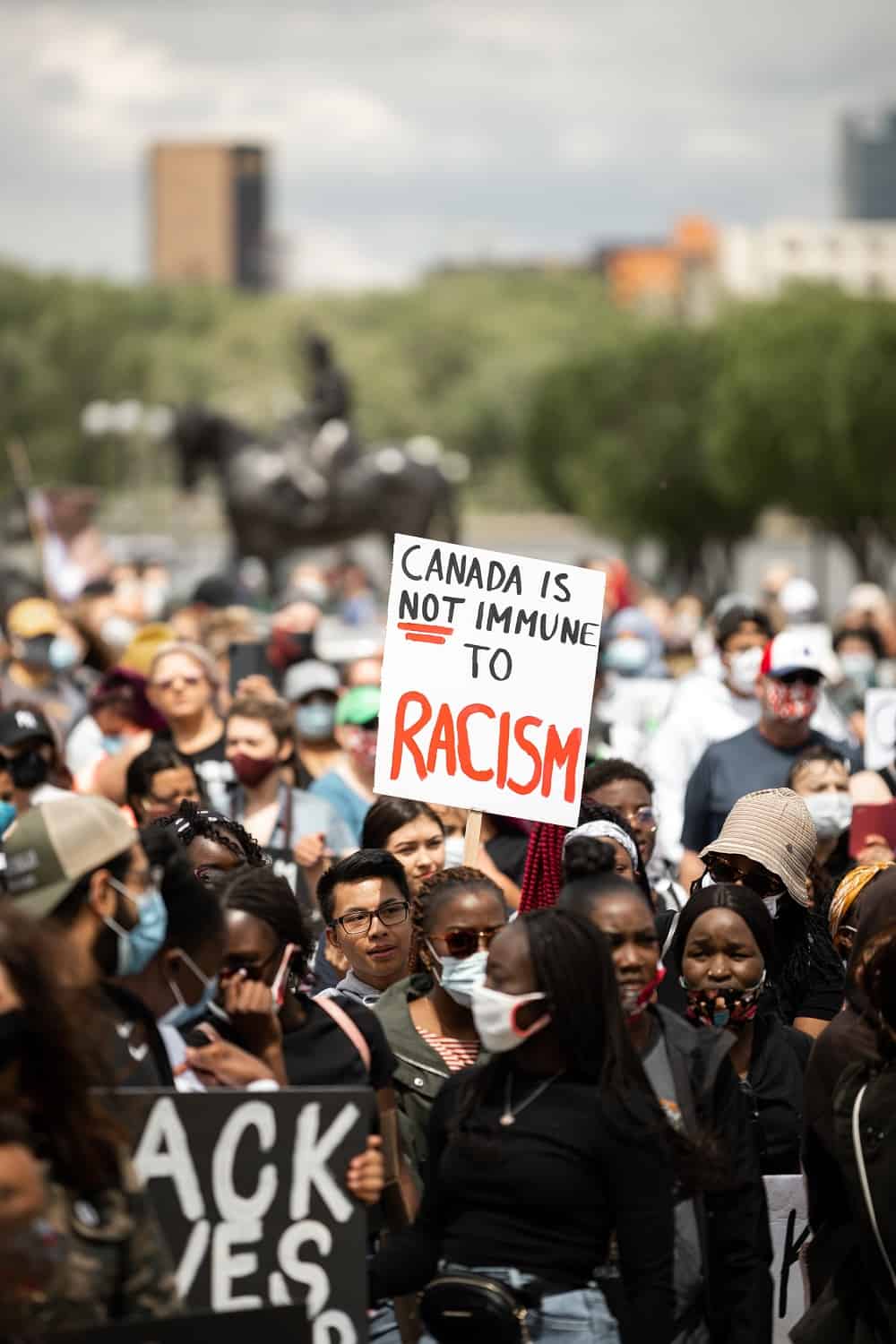 📸Photos by @wyattheiberg, @zachheiberg
So what are you doing as an individual to make Canada safe and racist-free for all?
Every February, people in Canada are invited to participate in Black History Month festivities and events that honour the legacy of Black Canadians and their communities.
But to be honest, this should just be an on-going thing. 
Why should only dedicate a month to Black History? 
Our actions as a team will speak louder than our words:
First, we need to admit that Canada is a racist country

We need to ensure that discriminatory behaviours and language are not acceptable in our workplaces, schools or anywhere else for that matter.

We should commit to self-education and self-learning to help inform our actions, beliefs and understanding. 

Think before we speak and never make assumptions 

Support anti-prejudice and anti-racist organizations

Don't laugh at racist, sexist, ageist, homophobic and other stereotypical jokes or assumptions

Don't turn away from a racist action taking place and simply ignore it, instead take a stand against racism in your community

Take this quiz to test your knowledge of human rights and discrimination and to celebrate the human rights defenders who have fought for the rights of others.
And definitely read more about the UN's global action plan to combat racism, racial discrimination, xenophobia and related intolerance.
Check out what actions have already being taken to combat racism globally!
To learn more about how to stop racism in Canada, visit the Canadian Anti-Racism Network website today.
We have a long way, but keep moving forward and fighting the fight. 
Black Lives Matter Canada
If you want to learn more about Black Lives Matter, the is a headquarter right here in Toronto. 
Janaya Khan is the co-founder of Black Lives Matter Toronto. 
Janaya and Yusra Ali co-founded Black Lives Matter – Toronto (BLM–TO) in October of 2014 following the killing of Jermaine Carby, who was shot in a car by police during a routine traffic stop in Brampton, Ontario.
Since then they've worked to resist anti-Black racism in the Greater Toronto Area.
They have become a leading voice in the global crusade demanding social transformation, justice, and equality.
Known as the future within the BLM movement, khan is a Black, queer, gender-nonconforming activist, staunch Afro-futurist, boxer, and social-justice educator.
We are in this together so let's demonstrate our desire for exclusivity in our collective actions.
Since 1996, the Government of Canada's annual Black History Month campaign encourages people of all backgrounds to learn more about Black history in Canada. 
Below you will find a great list of things you can do to learn more about Black people and Canada! 
1. What to Read:
Read the biographies of some notable Black individuals who have helped shape Canadian heritage and identity, and who have made and continue to make enormous contributions to all sectors of society in Canada.
2. Things to watch:
If you are looking for things to watch, we have listed a few great movies, TV shows, documentaries and clips for you.
3. Things to listen to:
Here is what to listen to get just a tiny glimpse of what we go through as a Black Canadian or just being Black in general. 
4. PODCASTS That Touch on Black Lives Matter topics:
Learn More About Black People in Canada and Racism:
More Articles
5. Donating To A Cause for Black Organizations in Canada
Canada has a few organization that supports the Black Lives Matter campaigns to spread awareness. 
If you want to see them grow and become the future, we urge you to donate to the following organizations: 
6. Visit:
7. Supporting:
8. Things to Buy & Support Black People in Canada
Attend and support black events in your area. 
For example, I attended the annual Caribbean street parade in Montreal known as the Carifiesta Montreal!
There a lot of amazing events around Canada that you can attend and support. 
East, stay and shop at local stores from POC. 
Think:
Grocery stores

Restaurant

Hairdressers

Buy books from BOC

Art
Look up black businesses in your area. 
For example, if I lookup Ottawa's black-owned business, this comes up.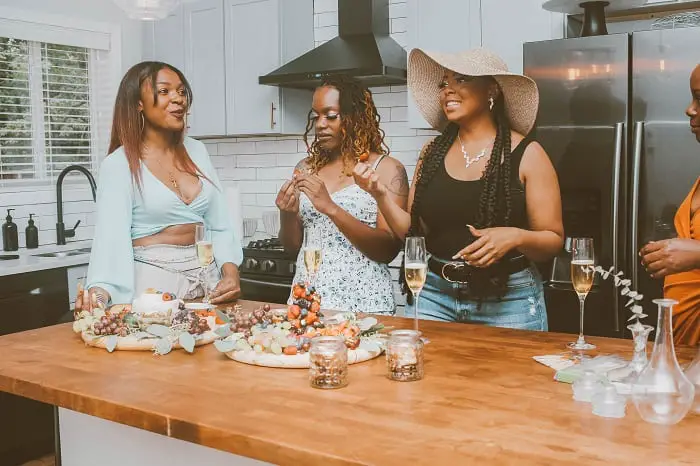 And there you have it, a quick guide about Black History Month in Canada and Black Lives Matter in Canada
As you know, it's not as easy as 1, 2, 3 but there is always a start. 
Click through the additional resources we have outlined and help support the cause. 
We must work together to build lasting a stronger and better Canada that includes exclusivity. 
I urge us to continue to build on the legacy of those who came before us too.
What are you doing to support Black Lives Matter in Canada?
We would love to hear from you. 
And since it's Black History Month, take the opportunity to do even more. 
Don't hesitate to share more resources as we should all be fighting the good fight!
Read next:
Black Lives Matter in Canada – How to Participate, Support & Learn